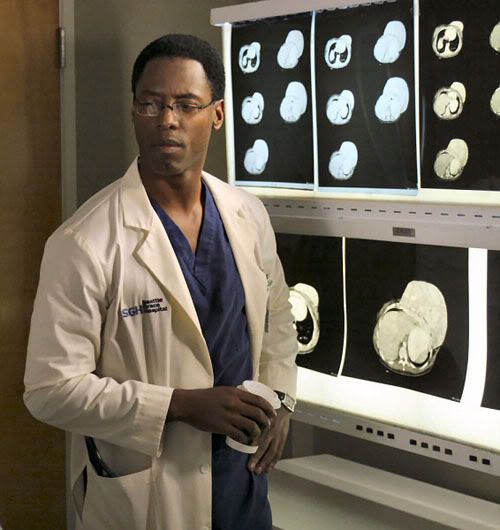 Actor Isaiah Washington called one of his fellow "Gray's Anatomy" actors a faggot, prompting the well-publicized on-set fight on October 9th in which Washington choked and shoved Patrick Dempsey. It is unknown who the slur was directed at, and reporting paper National Enquirer has censored out the person's name, not that it matters anyway. When some asshole wants to use a slur, they'll throw it at anyone:
Last week, the ENQUIRER broke the blockbuster news that Isaiah, 43, choked Patrick Dempsey, 40, in an Oct. 9 fight on the set of "Grey's Anatomy." And now we can reveal the secret behind the outrage.
"The melee has set off World War III on the show and may cost Isaiah his job," an insider told The ENQUIRER.
"The cast is divided over the shameful event."
As The ENQUIRER exclusively revealed last week, Patrick and Isaiah clashed over cast members being late to the set, right before shooting a scene at Prospect Studios in Los Angeles.
A heated discussion quickly escalated to violence when Isaiah snapped, revealed an eyewitness.
At one point, Isaiah yelled, "I'm not your little faggot like (name deleted)," according to the source. Those who heard him were stunned.
Because of the extreme nature of the slur, The ENQUIRER is withholding the name of the co-star targeted by Washington. During the brawl, an enraged Isaiah grabbed Patrick by the throat and shoved him a few feet.
It sounds like that guy is going to get axed from the show. His character is working with a paralyzed right hand, and maybe he'll deal with a more serious medical problem soon.