'The Hobbit' trailer arrives: good for the fanboys or just overrated crap?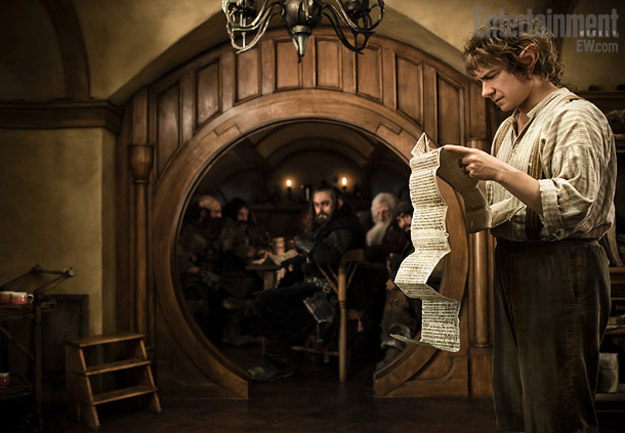 After what seems like an eon of production hell, the teaser trailer for The Hobbit: An Unexpected Journey has finally materialized. The movie, of course, will be the first of two Hobbit films based upon J.R.R. Tolkien's works and directed by Peter Jackson (Lord of the Rings; King Kong). I'm not a huge fan of the source material because, to be blunt, I didn't go crazy about all of that Middle earth stuff during my childhood (I was more of a Nancy Drew chick), but die-hard fans have been waiting forever to see this movie. And even after this trailer, they're still going to have to wait another year for the first movie itself, which releases in December 2012, and even longer for the second installment, which arrives in December 2013.
Naturally, the promotion has already started, and EW.com has released the first few stills of the film in conjunction with the new teaser trailer. As far as the main casting goes, Martin Freeman ("Sherlock") plays title character Bilbo Baggins; Ian McKellan will be, to borrow an expression from Tom Cruise, "amazing" as Gandalf; Cate Blanchett plays Noldorin princess Galadriel; and Elijah Wood shall pop in as Frodo. Here's that trailer:
At first, I was wondering whether the fanboys (and girls) would tear this sneak peek to pieces because they're probably so frustrated at waiting so long for the actual movie. Seriously, there have been a million false starts, so fans would have to be really devoted to hang onto any semblance of hope. Well, the YouTube comments on the trailer range from "I NEED TO CLEAN MY SCREEN NOW" to "Teasing this film one year before the release is pure evil…" to "omg omg omg omg want to see NAOW." Yeah, this film will make far too much money when it finally arrives.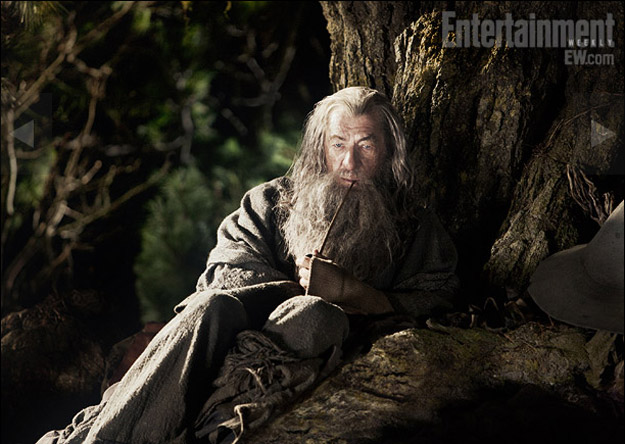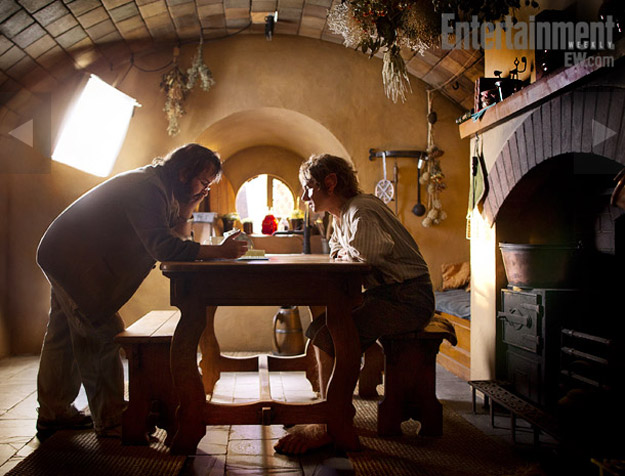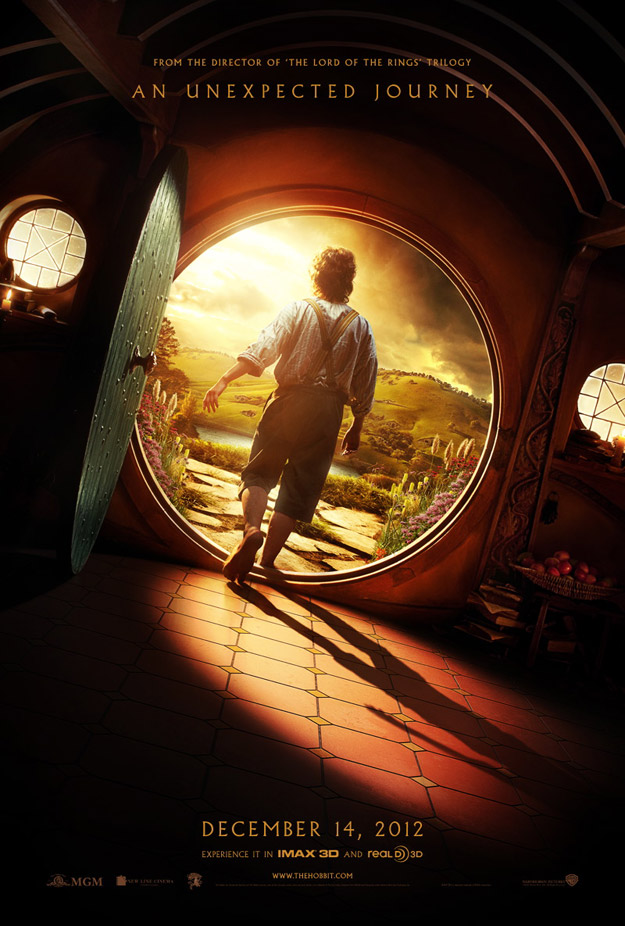 Photos courtesy of EW.com and Coming Soon
Written by Bedhead

Posted in Cate Blanchett, Elijah Wood, Ian McKellen, Trailer

- Mariah Carey lip synced on American Idol [CDAN]
- Colin Firth is looking good [Lainey Gossip]
- Internet celebrity charged with murder! [D-Listed]
- What is Paz Vega wearing? [Go Fug Yourself]
- New bachelors on The Bachelorette [Reality Tea]
- Goodbye to The Office [Pajiba]
- Bachelor Sean's fiance cheats on him [Evil Beet]
- Britney Spears out with her man [Popsugar]
- Nina Dobrev works it [Popoholic]
- Cindy Crawford needs to lay off the 'tox [Celebslam]
- Who said it: Carrie Bradshaw or The Dalai Lama? [Buzzfeed]
79 Responses to "'The Hobbit' trailer arrives: good for the fanboys or just overrated crap?"