Ashton Kutcher is renting a new bachelor pad for $50,000 per month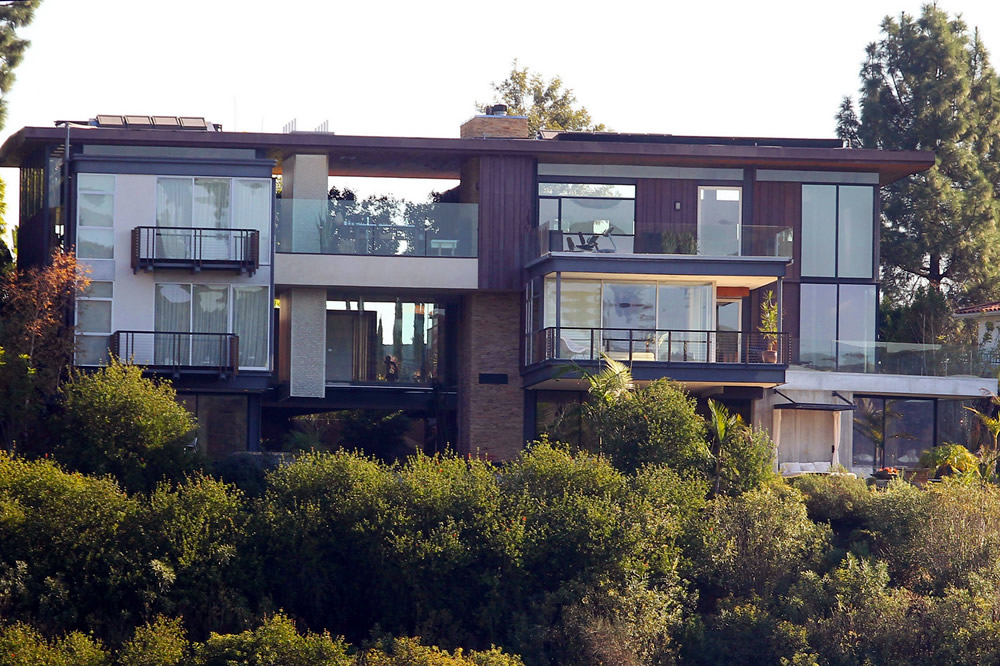 Ever since landing Charlie Sheen's old spot on "Two and a Half Men," Ashton Kutcher's life has truly vaulted into excess. First, there was the news that Ashton was gifted with a 1000-sq-ft luxury trailer for his on-set dalliances, and now Ashton has decided that his post-Demi Moore life must hit equally gaudy heights. As such, the douche supreme has rented this 10,000-sq-ft architectural "wonder" in the Hollywood Hills that boasts 5 bedrooms, 8 baths, fully retractable walls of glass, floating dining room, screening room, infinity pool, and an open sky terrace. How much is Ashton paying to live here? $50,000 per month. I guess as the highest-paid sitcom actor in current existence, he can afford it. For now, anyway.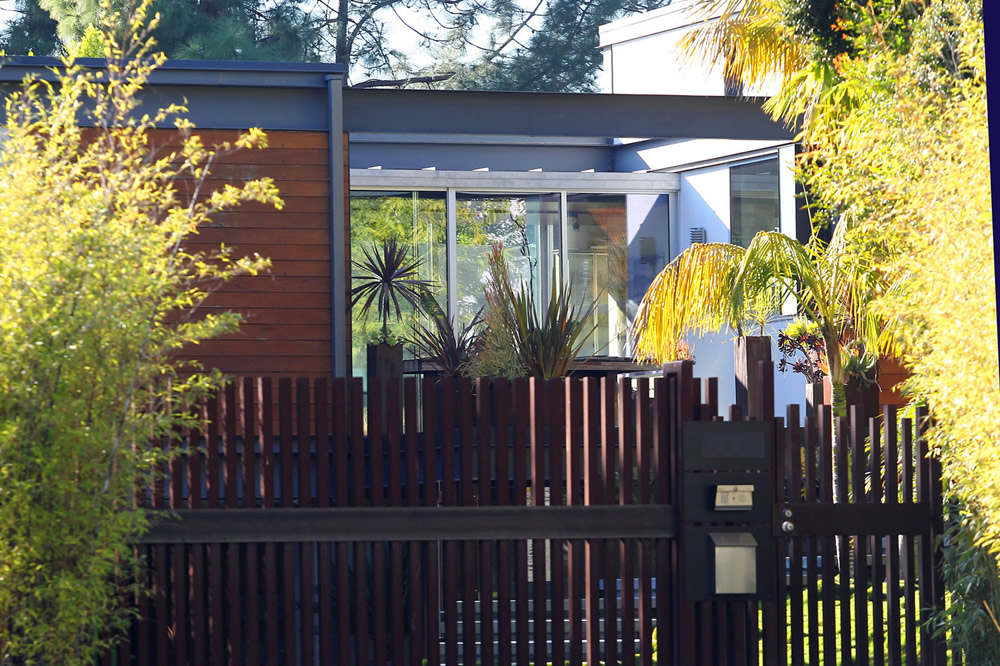 At the moment, however, Ashton is in Berlin to formalize yet another one of his start-up companies. This time, it's a German-backed IT company named "Amen," but Ashton wasted no time after hours in chasing the poontang dragon. Here he is all hungover looking after leaving a bar with no less than three women.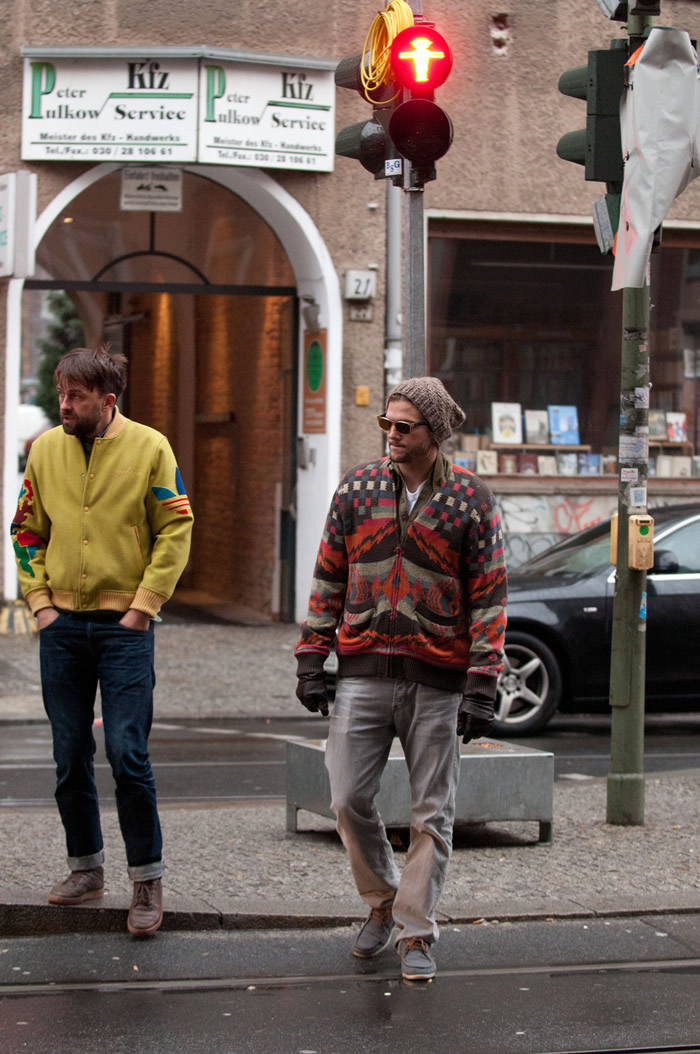 Berlin.de even says that one of the girls looked a lot like a youthful version of Demi Moore. Some of the article gets lost in (Google) translation, but you'll get the gist:
No less than three ladies he drove home in his BMW 7 Series.

In the morning, 3.47 clock in the middle. Ashton Kutcher (33) strode out of a gate on the road. Wide-screen grin, cigarette in mouth, three girls there. The end of a long night.

A life-smiling blonde in beige trench coat and thigh. A dark-haired with Dutt, transparent shell, and fur. And a black cloak and dressed with hair down to the bottom. Her dark mane-center parting, some may remember Demi Moore, in a much younger version.

The Hollywood stallion is finally traveling on business. He spent from his private fortune in the new communications platform, "Amen." which aims to make the Berlin Felix Petersen It-medium a la Facebook. The million-deal is now sealed and celebrated.

Monday night we went. Ashton first tweeted with an entourage for a clock in the morning a few long drinks in the "Odessa" bar (Torstraße) and tweeted: "Berlin already sleeping around?"

Not so! Since the mid-watches Hipperia show up. That happened to the "Two and Half Men," then-husband to the private party in the third Upstairs one of the best addresses in town.

With red wine in hand, he leaned against the window, waved high spontaneous woman who lost standing around in the yard. Then he busied himself with the brunette. No scene-cuts, a grown girl in a black blazer, rather than for short conversations for long nights.
[From Berlin.de]
Ugh. He is so disgusting, and I honestly don't know why chicks dig him at all. Sure, he's famous and rich, but I just don't see the attraction. Not only is he a douchey prick, but he's got some increasingly pronounced chipmunk cheeks going on too. Meanwhile, the Hollywood reporter has a new interview with Chuck Lorre where he discusses how wonderful Ashton is as a human being and that the two have talked about continuing the current arrangement for future seasons of "Two and a Half Men." So I guess Ashton will be able to afford his ridiculous lifestyle for some time to come. Gross.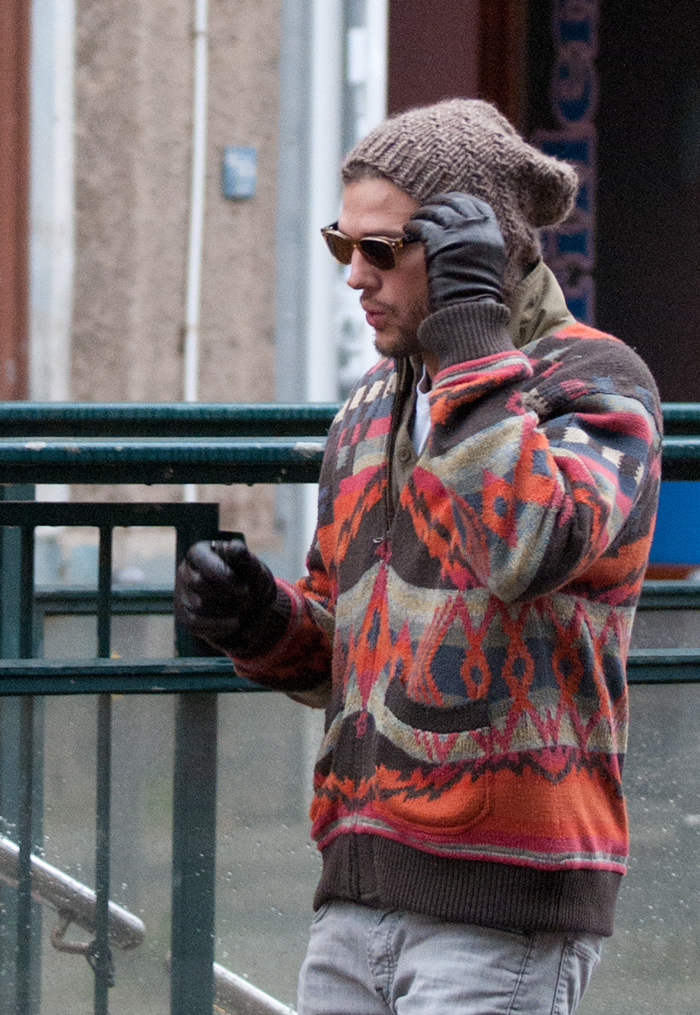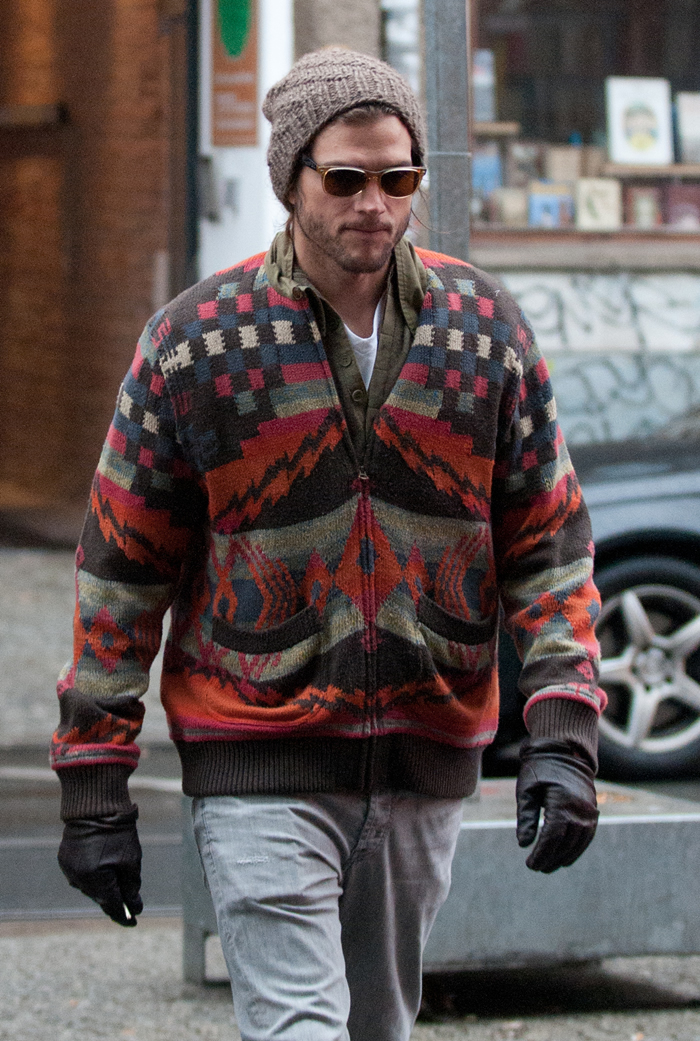 Photos courtesy of Pacific Coast News and WENN
Written by Bedhead

Posted in Ashton Kutcher

- The Blemish interviews Carmen Electra [The Blemish]
- Rumer Willis joins Pretty Little Liars [Lainey Gossip]
- Morgan Freeman falls asleep during interview [D-Listed]
- Fug or fab: Isla Fisher [Go Fug Yourself]
- Tamra Barney confirms spinoff [Reality Tea]
- Movie franchises that rebounded [Pajiba]
- Why Dylan McKay is the perfect boyfriend [Buzzfeed]
- Saoirse Ronan could have been a Lohan [Evil Beet]
- GIFs from Cannes [Popsugar]
- Cat massages a dog [CDAN]
- Heather Graham is so pretty [Celebslam]
- What is Lucy Hale wearing? [Moe Jackson]
36 Responses to "Ashton Kutcher is renting a new bachelor pad for $50,000 per month"