Did Demi Moore and Brandi Glanville have a torrid, island affair in March 2009?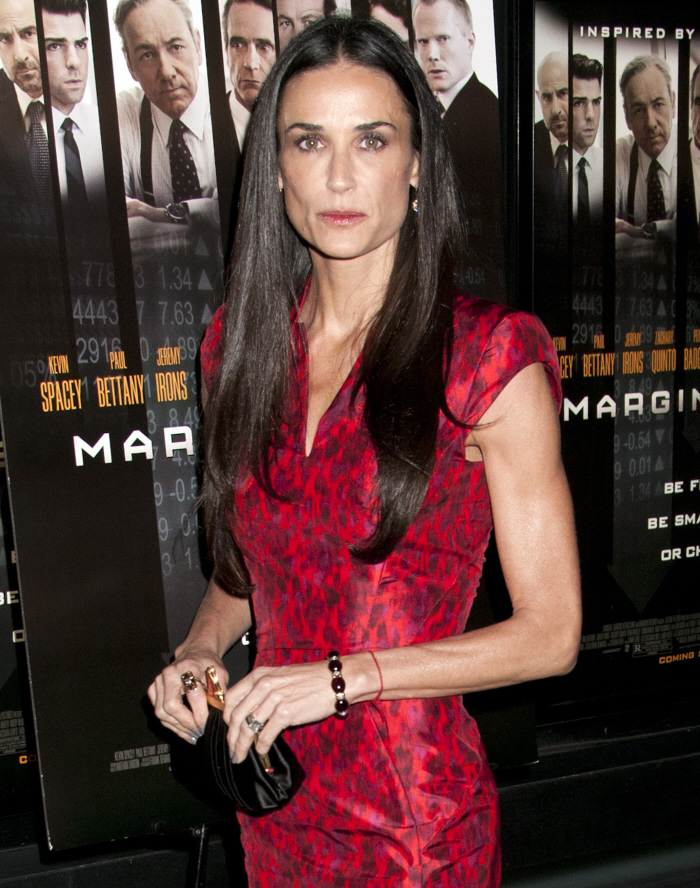 This has to be one of the most random stories, and one of the most random denials, in the entire history of celebrity gossip. Where to even start with this one? OK, you know how there are lots of rumors about Demi Moore "secretly" being into ladies? Something about Demi and Ashton being swingers, and they were always having threesomes with ladies and Demi might even prefer the company of ladies? I've always half-believed, half-didn't care. It might be true, and if it is, more power to Demi. I hope she's getting laid, you know? Anyway, The National Enquirer has a story this week in which they claim that Demi had a torrid affair… with Brandi Glanville. Random, right?
She filed for divorce from her husband of six years in November after claims he had cheated on her. But now it has been claimed that Demi Moore was herself unfaithful and it has been alleged she had a lesbian tryst with reality TV star Brandi Glanville.

It has been claimed the fling occurred in March 2009 at the Turks & Caicos island estate of Demi's ex Bruce Willis, according to National Enquirer. The tabloid claims that the Real Housewives star bragged about the liaison to friends including Emma Heming, who was celebrating her marriage to Willis at the time of the alleged hook-up.

A source told the Enquirer: 'After she got back home from the wedding, Brandi confessed to me, "I hooked up with Demi Moore." Brandi was quite proud of what happened. She was bragging as she recounted every sordid detail. Brandi said they stopped what they were doing because Ashton interrupted them,' the paper reported.

At the time of the claimed liaison Brandi was married to ex-husband Eddie Cibrian who was said to be in the next room at the time. Eddie Cibrian left the reality star for country singer LeAnn Rimes, whom he subsequently married.

Demi filed for divorce from Ashton in November and hinting at Kutcher's infidelity, Demi said: 'As a woman, a mother and a wife, there are certain values and vows that I hold sacred, and it is in this spirit that I have chosen to move forward with my life'.

However shortly after news of their split emerged there were reports that their marriage broke down, in part, because Demi was attracted to women. Comedienne Chelsea Handler seemed to echo the sentiments, speaking to Piers Morgan on CNN.

While she admitted she didn't know them well personally, she said: 'I think it's pretty obvious that they've probably had a lot of open marriage type situations. I think they probably had a lot of good times with some other women… Clearly they had a lot of threesomes, that led to twosomes without Demi and that leads to a divorce. I absolutely feel for her.'
[From The Mail]
March 2009 would have been around the time that Us Weekly was getting ready to expose LeAnn Rimes and Eddie Cibrian's affair – Us Weekly published those photos in April of 2009. I'm not saying there's anything to it, I'm just clarifying the timeline.
In any case, Brandi denied the Enquirer's story. She tweeted, "An untrue story is circulating that I had an affair with Demi Moore. While I have met her briefly and she is a beautiful woman, it's 100 percent untrue." I know Brandi has a lot of supporters here, but I kind of wonder if Brandi wasn't the source of this rumor. Or did someone at The Enquirer just pull names out of a hat? Either/or.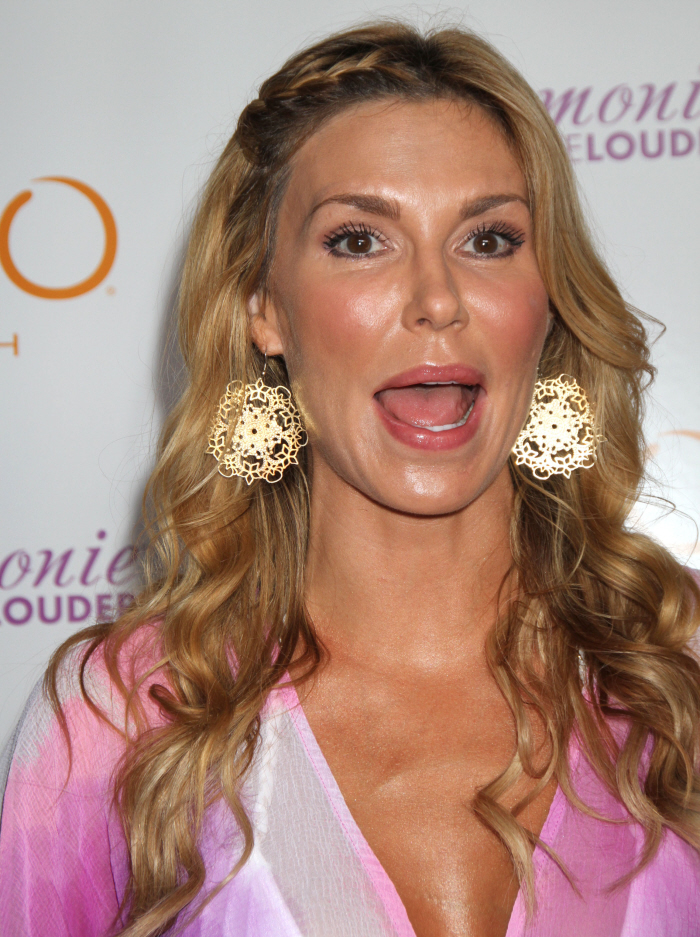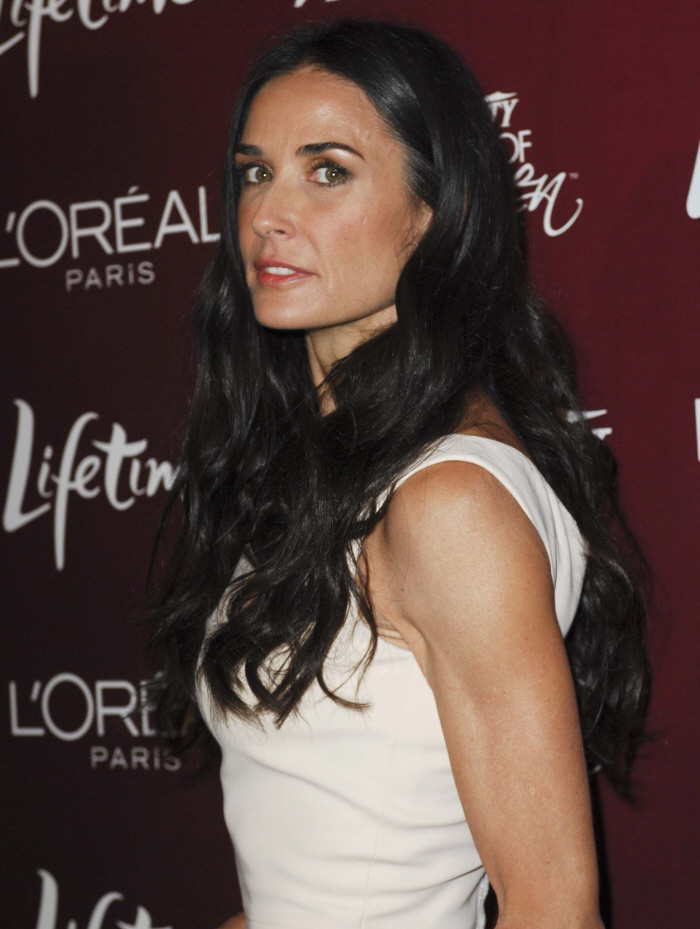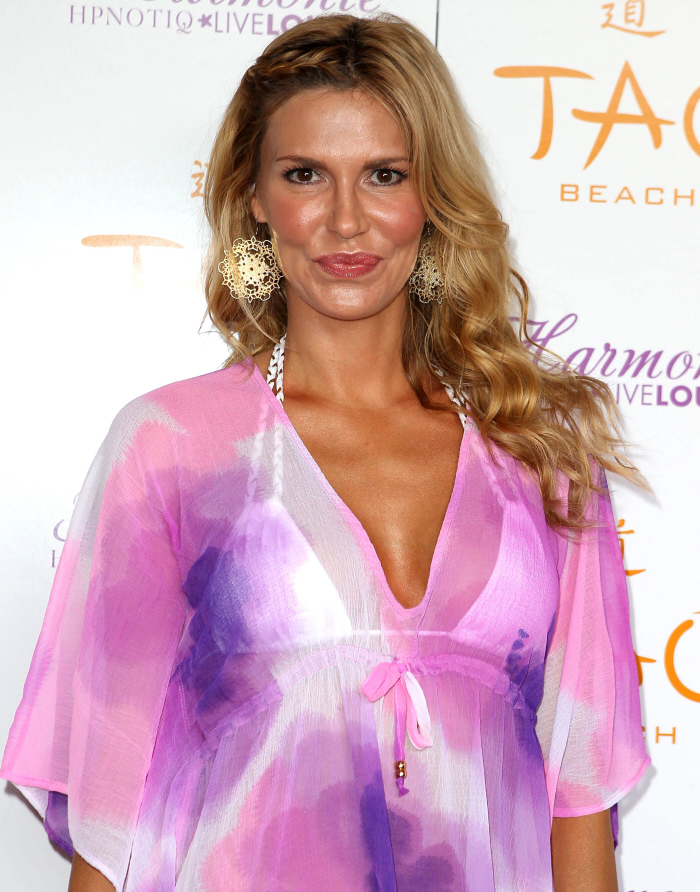 Photos courtesy of WENN.

Written by Kaiser

Posted in Brandi Glanville, Demi Moore

- Mariah Carey lip synced on American Idol [CDAN]
- Colin Firth is looking good [Lainey Gossip]
- Internet celebrity charged with murder! [D-Listed]
- What is Paz Vega wearing? [Go Fug Yourself]
- New bachelors on The Bachelorette [Reality Tea]
- Goodbye to The Office [Pajiba]
- Bachelor Sean's fiance cheats on him [Evil Beet]
- Britney Spears out with her man [Popsugar]
- Nina Dobrev works it [Popoholic]
- Cindy Crawford needs to lay off the 'tox [Celebslam]
- Who said it: Carrie Bradshaw or The Dalai Lama? [Buzzfeed]
76 Responses to "Did Demi Moore and Brandi Glanville have a torrid, island affair in March 2009?"