Arnold Schwarzenegger & Maria aren't reconciling & her family is warning her not to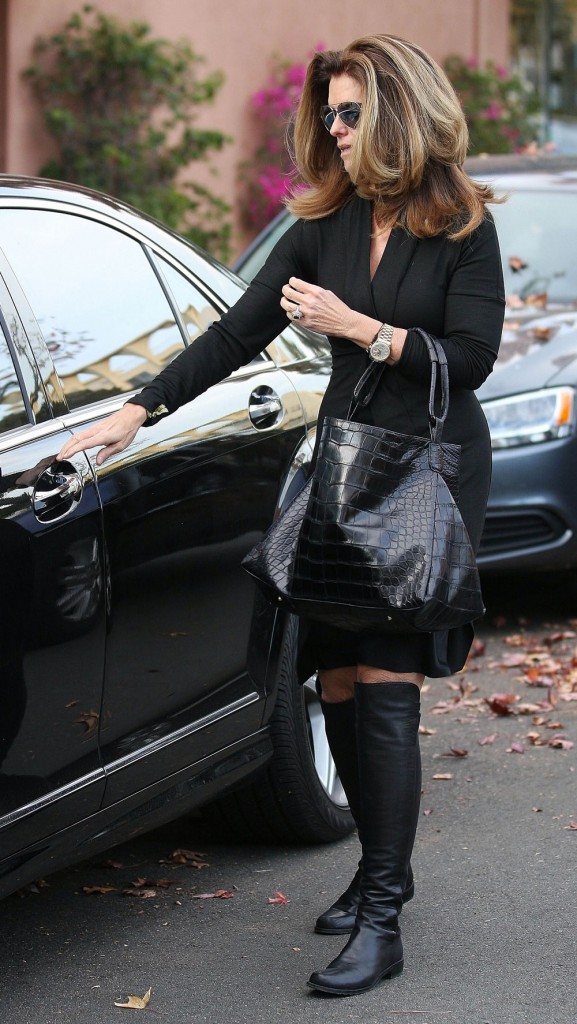 After Christmas there were several reports that Arnold Schwarzenegger and Maria Shriver might be getting back together. Their marriage famously imploded after it came out last spring that a longterm maid of the family had a 14 year-old son with Arnold, and that she had continued working for them for 20 years, up until just a few weeks before the scandal broke. It was a mind-numbing and very public betrayal, and Maria filed for divorce in July after 25 years of marriage. Maria seemed like she was willing to forgive Arnold though, and TMZ and People reported that they had spent the holidays together with their four children and were trying to work it out. Well now celebrity mouthpiece People is saying that they're not going to get back together. Maria has been wearing a ring on her left ring finger, but it has nothing to do with Arnold and is her late mother's ring. That's good news.
While Internet reports that Maria Shriver is wearing a suspicious ring on that finger fueled rumors of a possible reconciliation with husband Arnold Schwarzenegger, PEOPLE has learned there's a different explanation.

The bling seen on Shriver's left hand is actually her late mother's engagement ring. Shriver, who was extremely close her mom, has been wearing the ring since Eunice Shriver's death in August 2009.

As for rumors that Shriver is having second thoughts about divorcing Schwarzenegger, a source close to the couple denies it.

"The reports of a reconciliation are not true," says the source.

The former couple, who announced their separation in May after 25 years of marriage, still spend quality time as a family with their four children, Katherine, Christina, Patrick and Christopher.

Most recently, Shriver and Schwarzenegger enjoyed Christmas together with the kids at their Los Angeles home, and attended the L.A. Lakers' season opener game that afternoon.

While it appears their divorce is still on track, "Arnold and Maria will always come together when it comes to supporting and loving their children," says a family insider.
[From People]
So what happened? Did the holiday glow wear off and did Maria realize that all the presents and sweet talk in the world weren't going to make her husband into a faithful partner? I get that it may seem scary to face life without her husband. She's been making strides to do that though, and she moved out and filed for divorce. Maybe it was never true that she was considering taking him back, but I tend to believe those earlier stories.
The Enquirer has a possible alternate explanation this week for Maria's change of heart – her family talked some sense into her. They claim that her cousin, Caroline Kennedy, and her four brothers are telling Maria that it would be foolish to take Arnold back: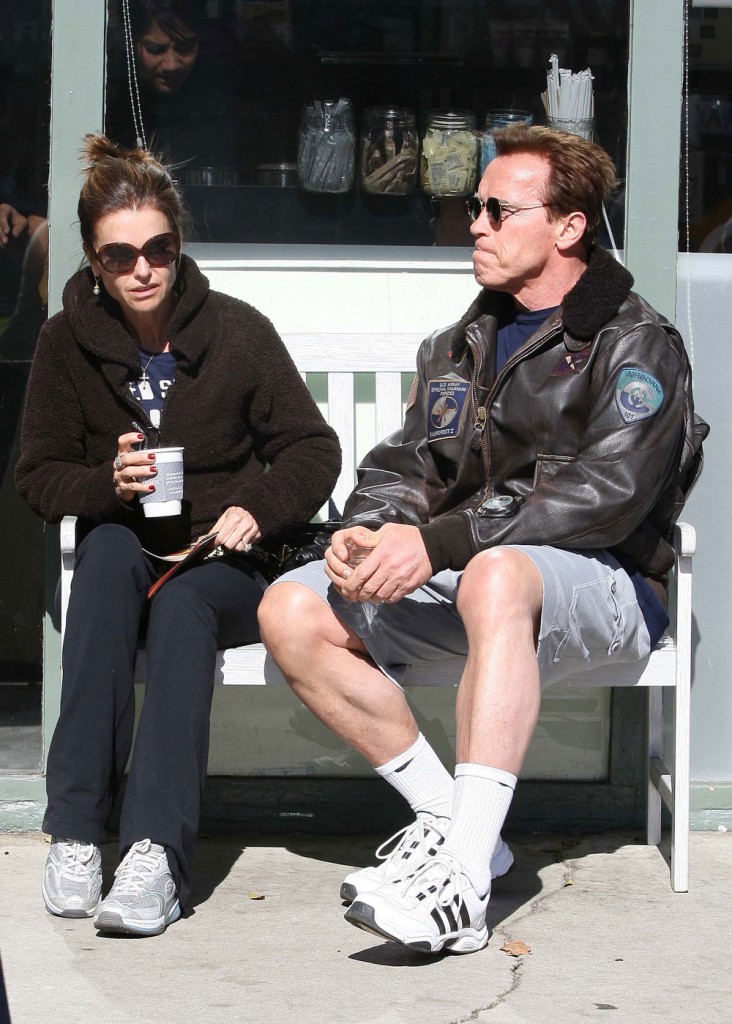 "Caroline has been Maria's harshest critic, saying, 'Don't do it, Maria. Don't be a fool. Once a cheater, always a cheater,'" a Kennedy clan insider said…

"A combination of Arnold lavishing gifts on her, courting her at family dinners, spending Christmas and Christmas Eve with her, and the kids begging her to change her mind and call off the divorce has her seriously contemplating reconciliation.

"But the reaction of Maria's other relatives has been shock and horror – and the most vocal opponents include Maria's four brothers and cousin Caroline. They are warning her that she is just asking for more heartbreak and devastation…'

"Arnold has been working on Maria and getting their kids to put pressure on her as well. And he's told her that she's the only woman he has ever really loved and that he couldn't live without her and the children.

"He's also said that he has been so devastated by her leaving him that he will never cheat again."

Despite Arnold's pleas, the Kennedy relatives remain united in their opposition to a reconciliation.
[From The National Enquirer, print edition, January 16, 2012]
That's low of him to get the kids to put pressure on her. Well at least Maria's family is warning her about Arnold. That's probably why we're now seeing reports in People that they're not reconciling. I'm actually relieved for her.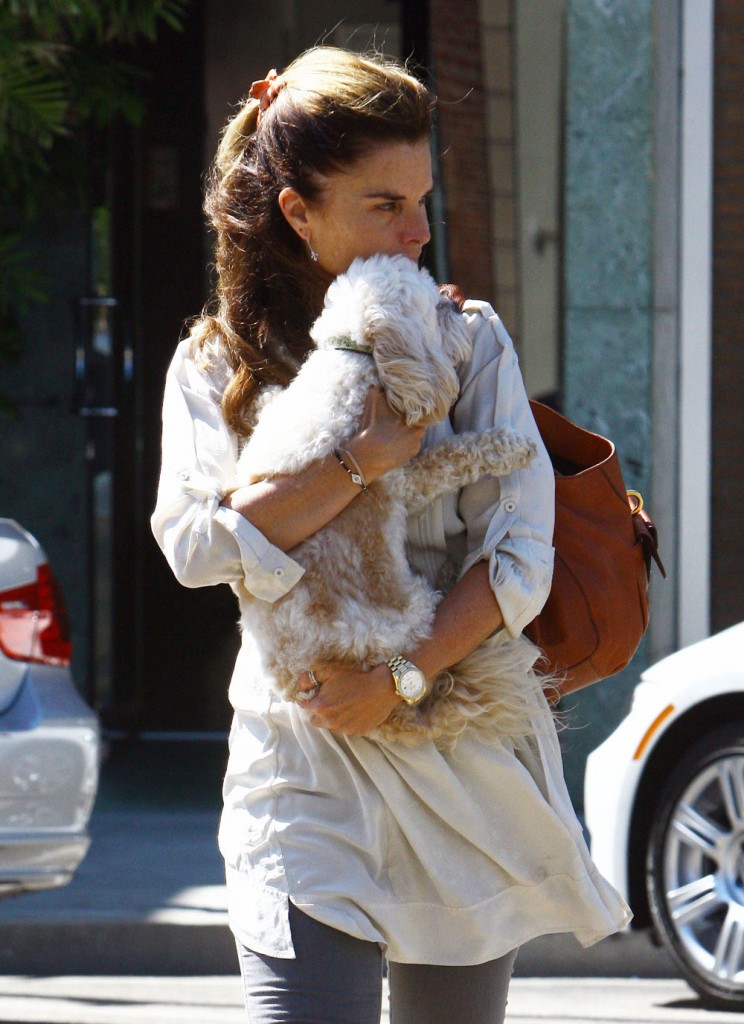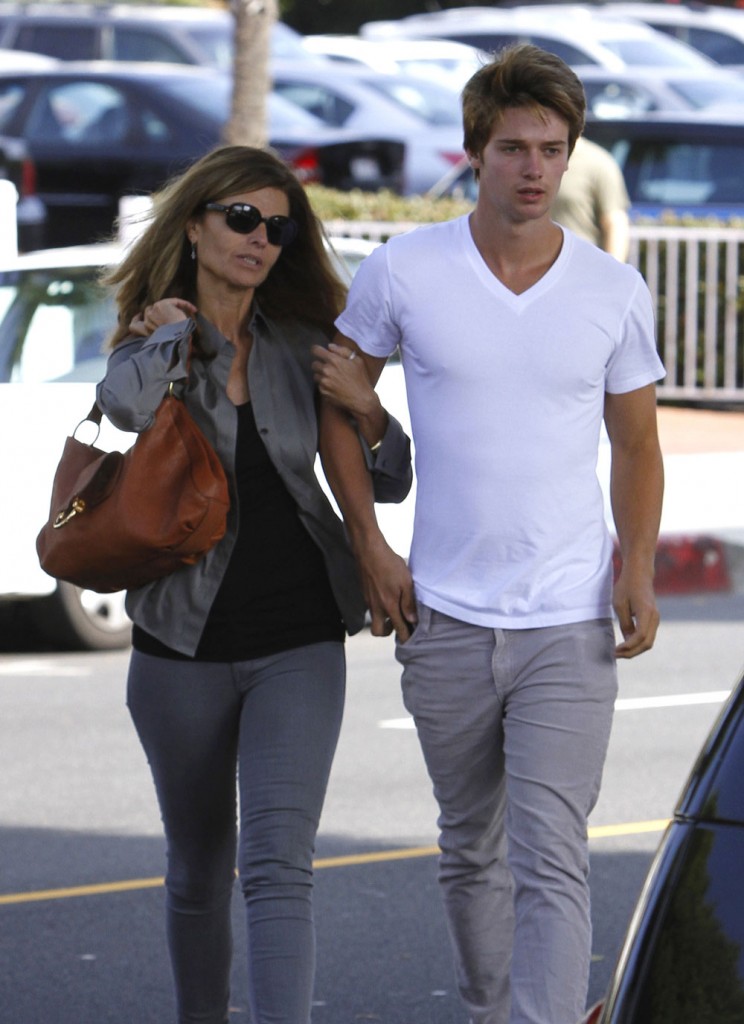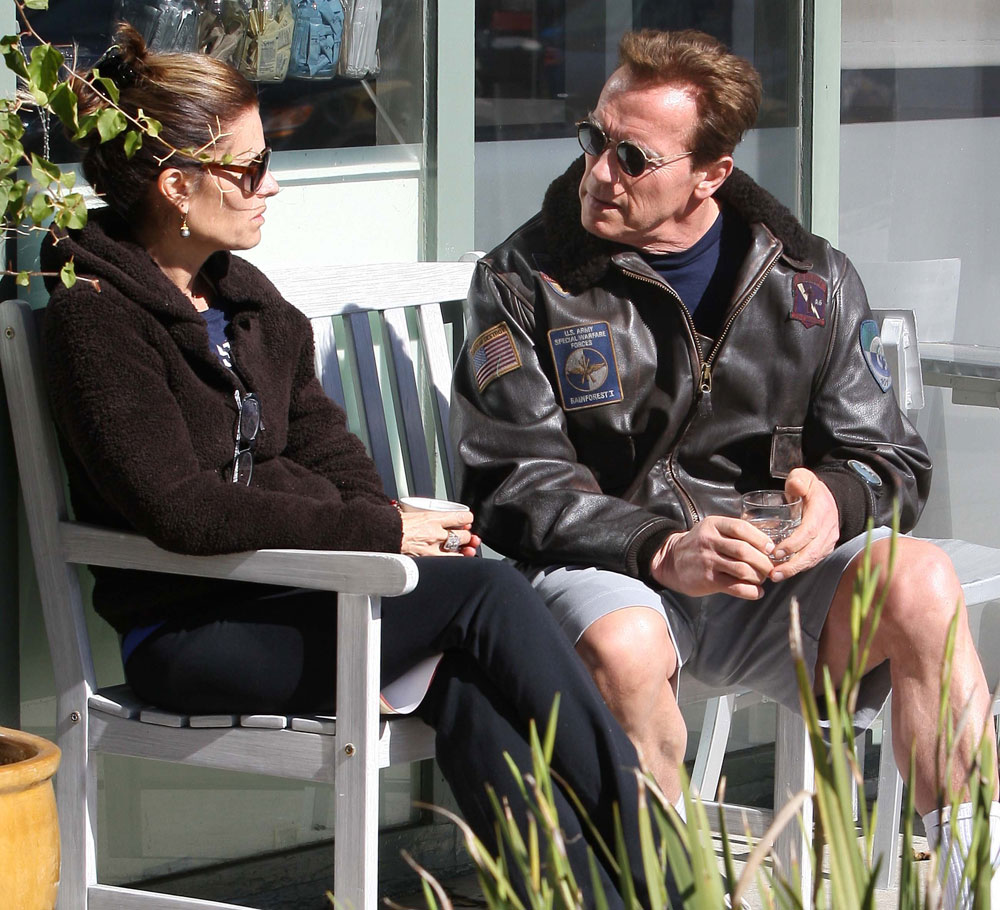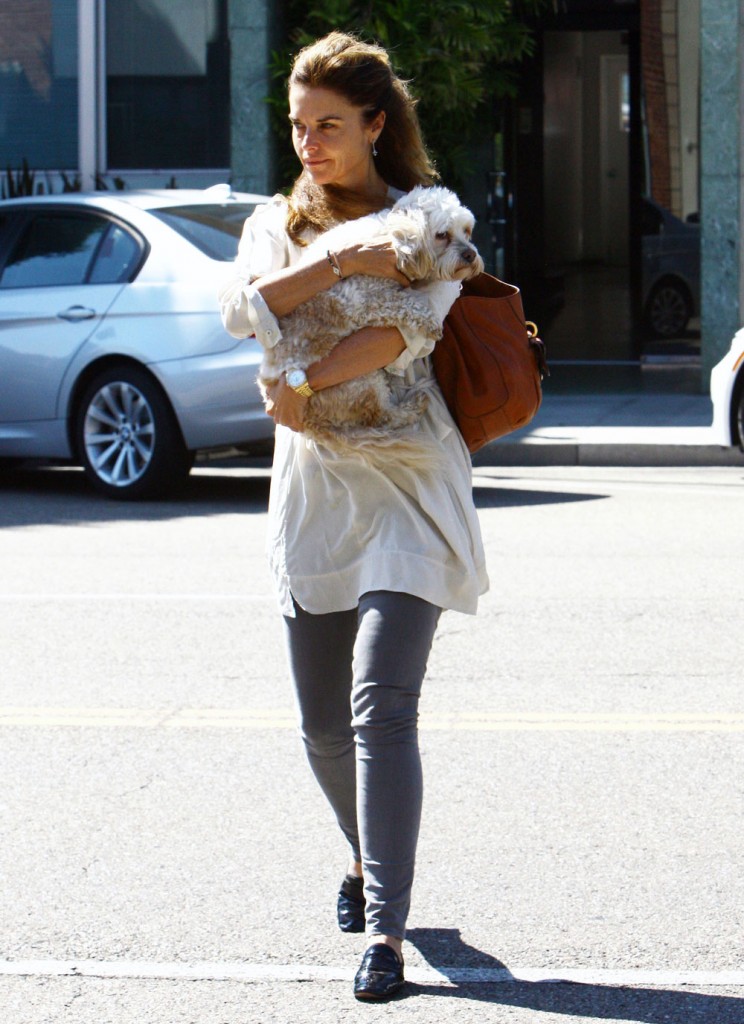 Maria is shown wearing her late mom's ring on 11-29-11. These cute photos of Maria with her dog are from 9-27-11. She's shown out with son, Patrick, on 9-25-11. Photos of her out with Arnold are from 2-2-11 before the split. Credit: Fame Pictures
Written by Celebitchy

Posted in Arnold Schwarzenegger, Divorces, Maria Shriver, Reconciliations

- Mariah Carey lip synced on American Idol [CDAN]
- Colin Firth is looking good [Lainey Gossip]
- Internet celebrity charged with murder! [D-Listed]
- What is Paz Vega wearing? [Go Fug Yourself]
- New bachelors on The Bachelorette [Reality Tea]
- Goodbye to The Office [Pajiba]
- Bachelor Sean's fiance cheats on him [Evil Beet]
- Britney Spears out with her man [Popsugar]
- Nina Dobrev works it [Popoholic]
- Cindy Crawford needs to lay off the 'tox [Celebslam]
- Who said it: Carrie Bradshaw or The Dalai Lama? [Buzzfeed]
33 Responses to "Arnold Schwarzenegger & Maria aren't reconciling & her family is warning her not to"