Lindsay Lohan is in talks to play Elizabeth Taylor in a Lifetime movie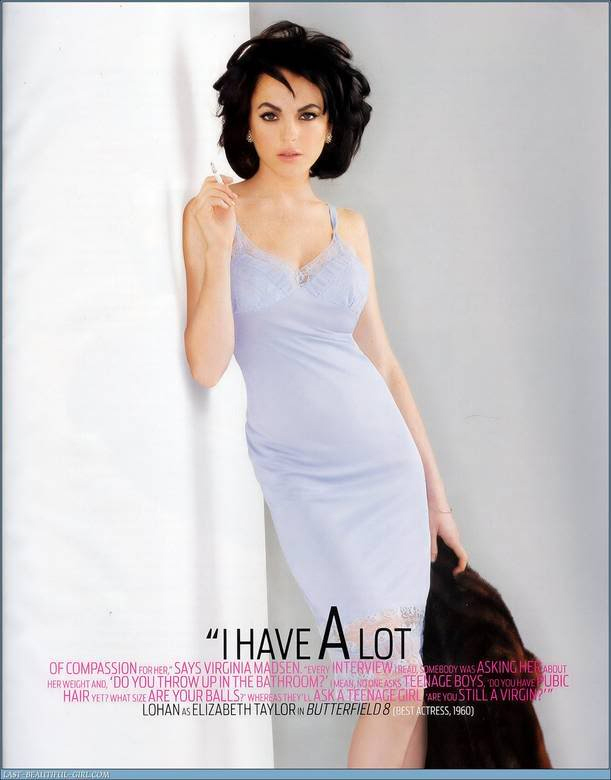 In between photo shoots where she demanded to be styled like Marilyn Monroe, Lindsay Lohan stopped for a moment and decided that she would like to be styled like Elizabeth Taylor, circa Butterfield 8, for one photo shoot. The shoot was back in 2006, I believe, and it was for Interview Magazine - I've included a couple of the shots in this post. This was obviously back when LL had some semblance of a career, and back when her crack-face still looked relatively normal, and she hadn't begun jacking her lips with everything she could find. Still, over the years, the Cracken definitely forced the Marilyn Monroe comparisons much harder, which makes this news even more ridiculous. Lindsay is in talks to play one of the most famous brunettes in the history of Hollywood – she in discussions to PLAY Elizabeth Taylor in a Lifetime movie based on Taylor and Richard Burton's love story. BITCH PLEASE. And who will play Richard Burton? Wilmer Valderrama?
After emulating Marilyn Monroe in a series of photo shoots, most recently for Playboy, Lindsay Lohan may be taking on another screen legend, Elizabeth Taylor. I have learned that the 25-year-old actress is in early talks for the female lead in Lifetime's original movie Elizabeth & Richard: A Love Story, chronicling the enduring love of movie icons Elizabeth Taylor and Richard Burton, whose fiery romance was the most notorious, publicized and celebrated love affair of its day.

The film, produced by Larry Thompson (Amish Grace) and written by Christopher Monger (Temple Grandin), was originally announced as part as Lifetime's 2011-12 development slate. Lohan, a child actress who successfully transitioned into young adult roles with Freaky Friday and Mean Girls, has been largely sidelined from her acting career for the past couple of years by stints in rehab, jail, court rooms and recently, a morgue as part of her community service. Lohan's most recent credits include the features Machete and Labor Pains and an arc on ABC's Ugly Betty.

Lohan has been compared to Taylor. In addition to their physical resemblance, a 2004 Slate story lists a host of other similarities: "Both had domineering stage mothers, little semblance of a real childhood, fame from a young age, substance abuse issues, public emotional outpourings, and copious amounts of tabloid drama. The key difference, though, is that Elizabeth Taylor had a true record of achievement before she became the most notorious movie star in America."
[From Deadline]
The key difference is that Elizabeth Taylor was never a mangy crackhead. Sure, Liz could drink like a fish and she had a problem with pills later in her life, right? But when Elizabeth was LL's age, she was already the biggest movie star in the world, she was already a mother, she already had been married and divorced a few times, and she was just about to get with her first great love, Mike Todd. Meanwhile, LL… just posed for Playboy? Ugh. Please don't do this, Lifetime. Please don't destroy my soul. Please don't piss on the memory of Dame Elizabeth Taylor.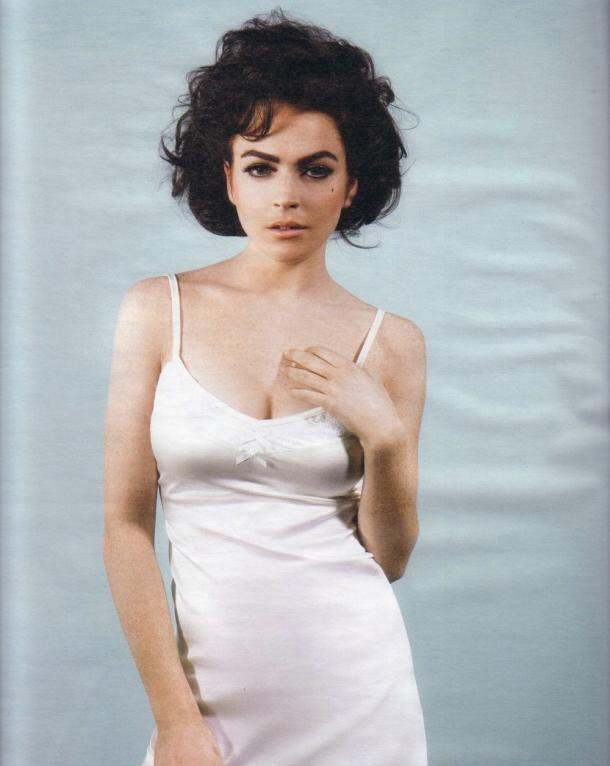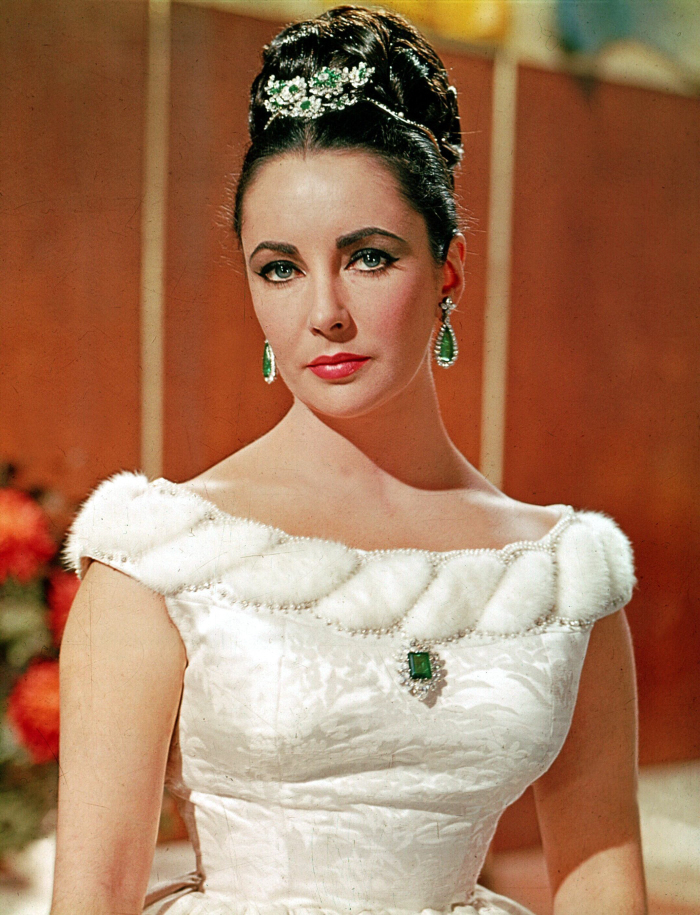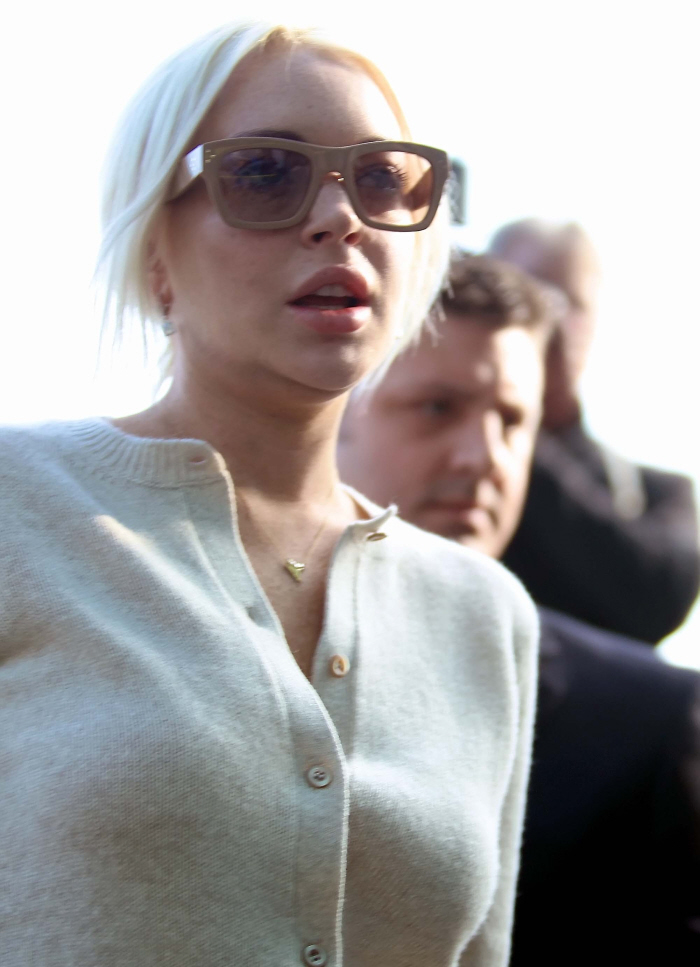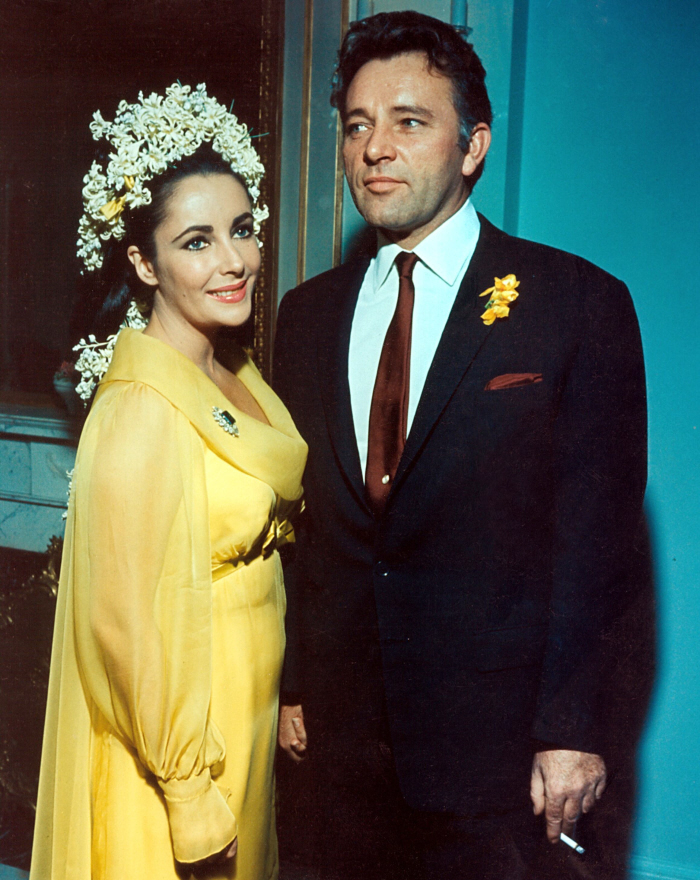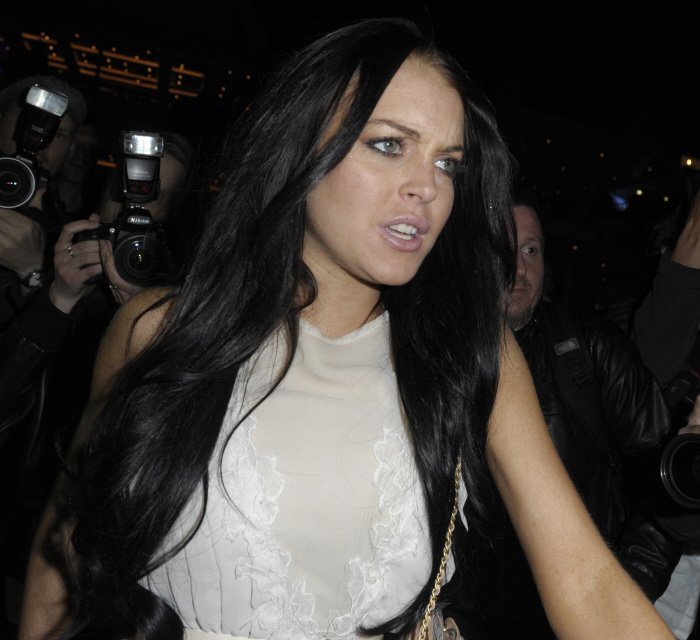 Photos courtesy of WENN, Interview Mag.

Written by Kaiser

Posted in Elizabeth Taylor, Lindsay Lohan

- Mariah Carey lip synced on American Idol [CDAN]
- Colin Firth is looking good [Lainey Gossip]
- Internet celebrity charged with murder! [D-Listed]
- What is Paz Vega wearing? [Go Fug Yourself]
- New bachelors on The Bachelorette [Reality Tea]
- Goodbye to The Office [Pajiba]
- Bachelor Sean's fiance cheats on him [Evil Beet]
- Britney Spears out with her man [Popsugar]
- Nina Dobrev works it [Popoholic]
- Cindy Crawford needs to lay off the 'tox [Celebslam]
- Who said it: Carrie Bradshaw or The Dalai Lama? [Buzzfeed]
188 Responses to "Lindsay Lohan is in talks to play Elizabeth Taylor in a Lifetime movie"