Kirsten Dunst in black Christian Dior: too fussy and smug or spot on?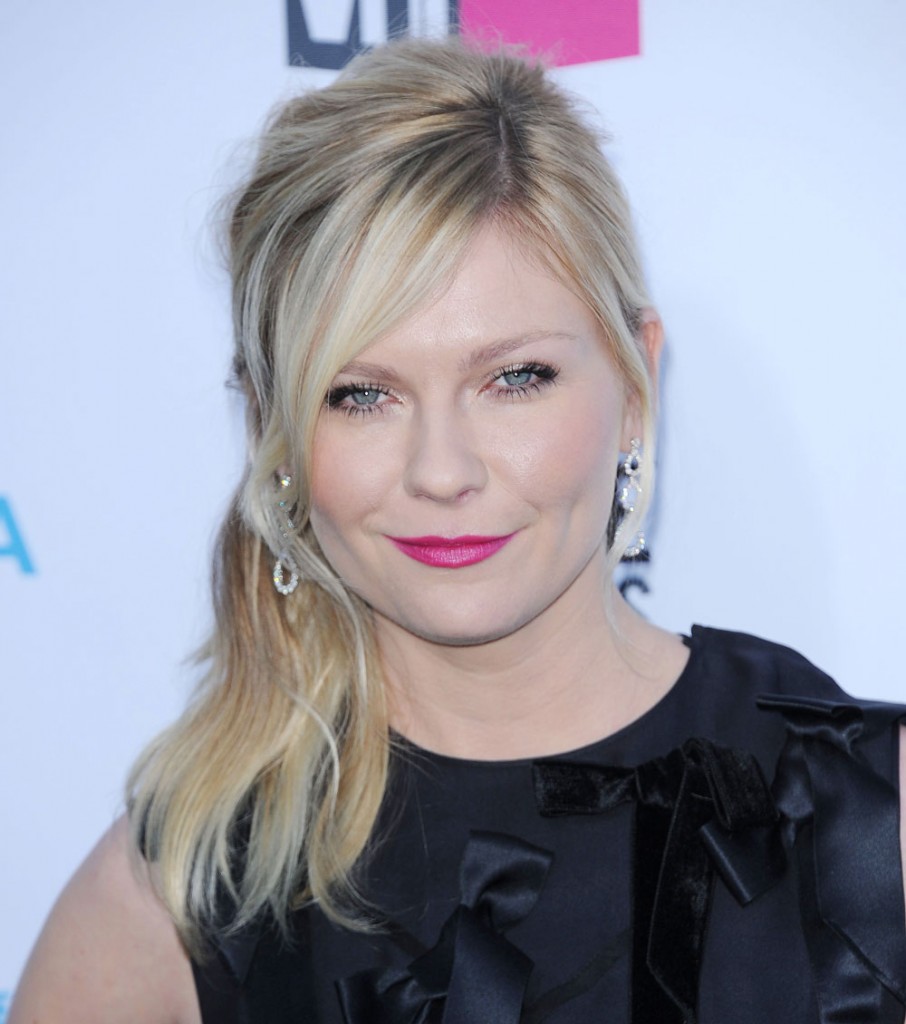 I'm really loving Kirsten Dunst lately. She's impressed me with how well spoken yet down to earth she is in recent interviews, and I think she's conquered her demons and is ready to conquer Hollywood. I want to hear more news about her landing leading roles. I also love that she became a German citizen and wants to do a German language film, it's ambitious but seems genuine since her dad is German.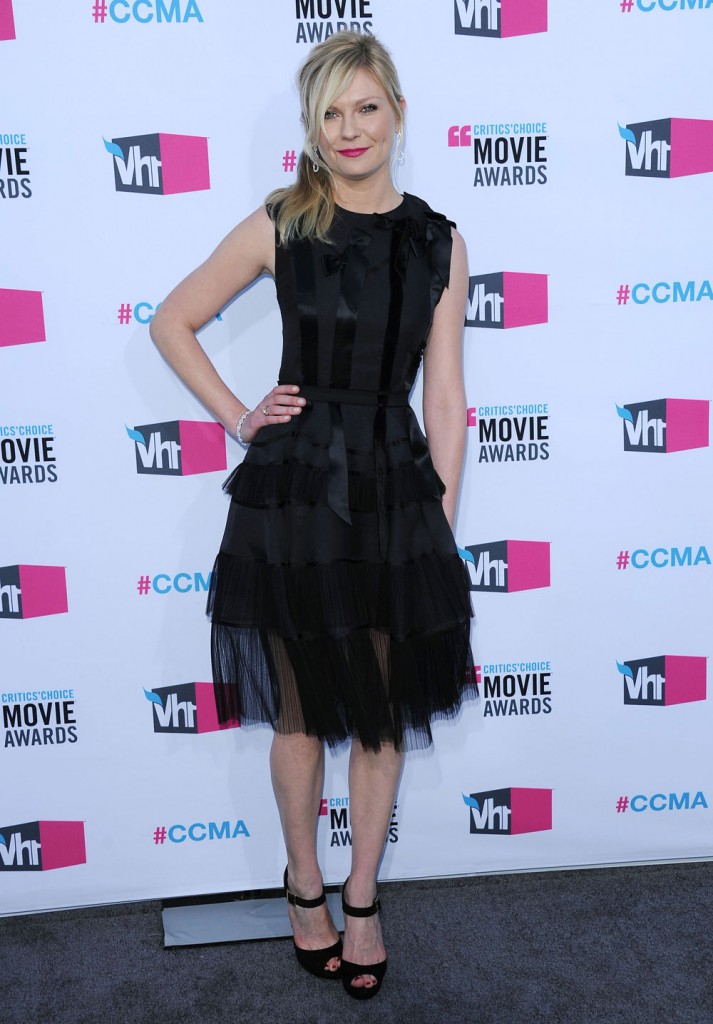 Last night Kirsten announced best supporting actress along with Owen Wilson. You could tell she was a little nervous, but she pushed through it and I found it endearing. I have to say that If I was just looking at these photos without paying much attention to her otherwise, I would find her bitchface off-putting.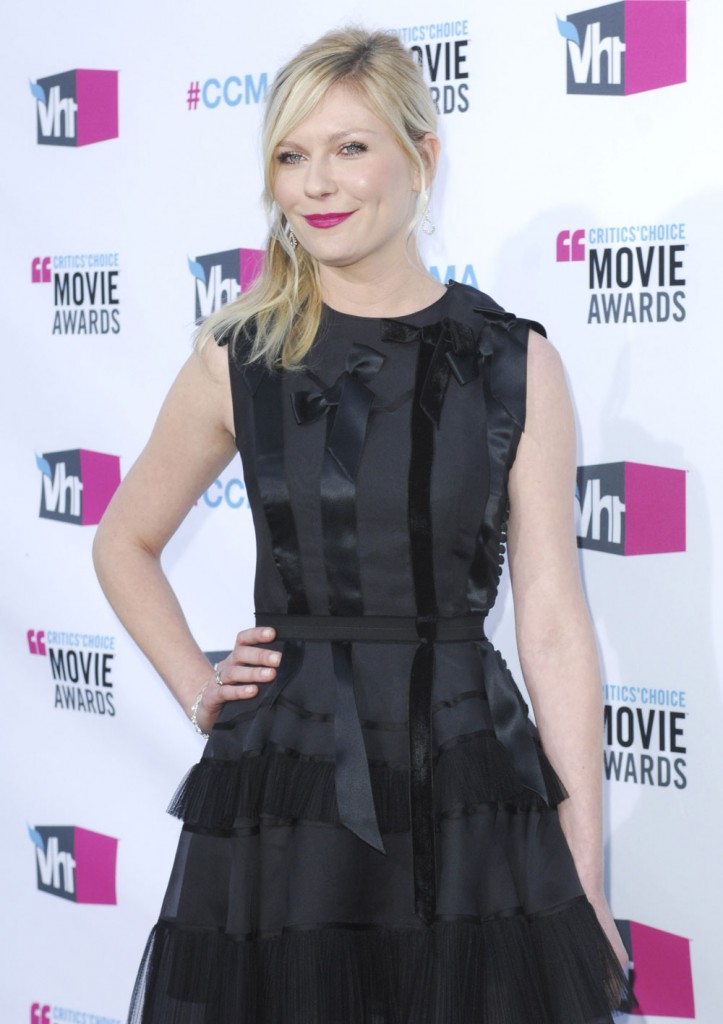 Her black Christian Dior gown was just the right mix of fashion-forward yet classic. In some photos the ribbons along the neckline looked fussy, but on screen the dress was lovely. I really liked the sheer hemline and the ruffles and ribbons on the skirt. Her hair and makeup weren't the best but overall I think she got it right here. Look at that gorgeous Harry Winston tennis bracelet and those amazing earrings. I would love to wear those diamonds just for one night.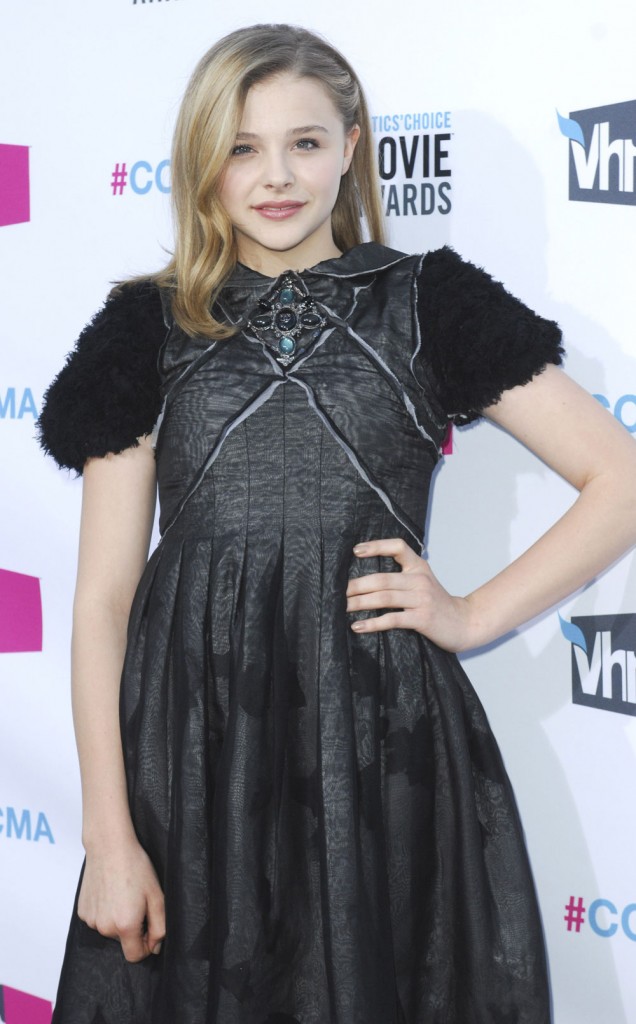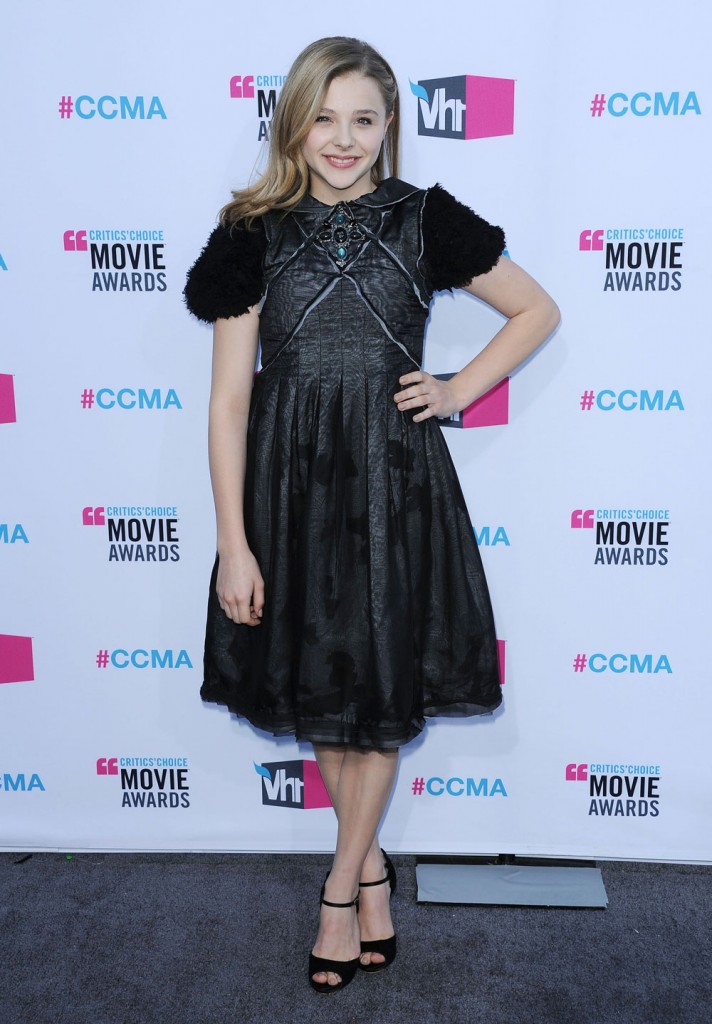 There were a lot of black dresses last night. Chloe Moretz wore a black Chanel gown with fluffy sleeves and a diamond shaped jewel detail at the neckline that just wasn't pretty. Still, she's a kid at 14 and it's nice to see her dressing like one. (Kirsten has also worn a fug jeweled Chanel in the past.) Her shoes are very similar to the style that Kirsten wore, but Kirsten had on Jimmy Choo while Chloe's shoes were Rupert Sanderson.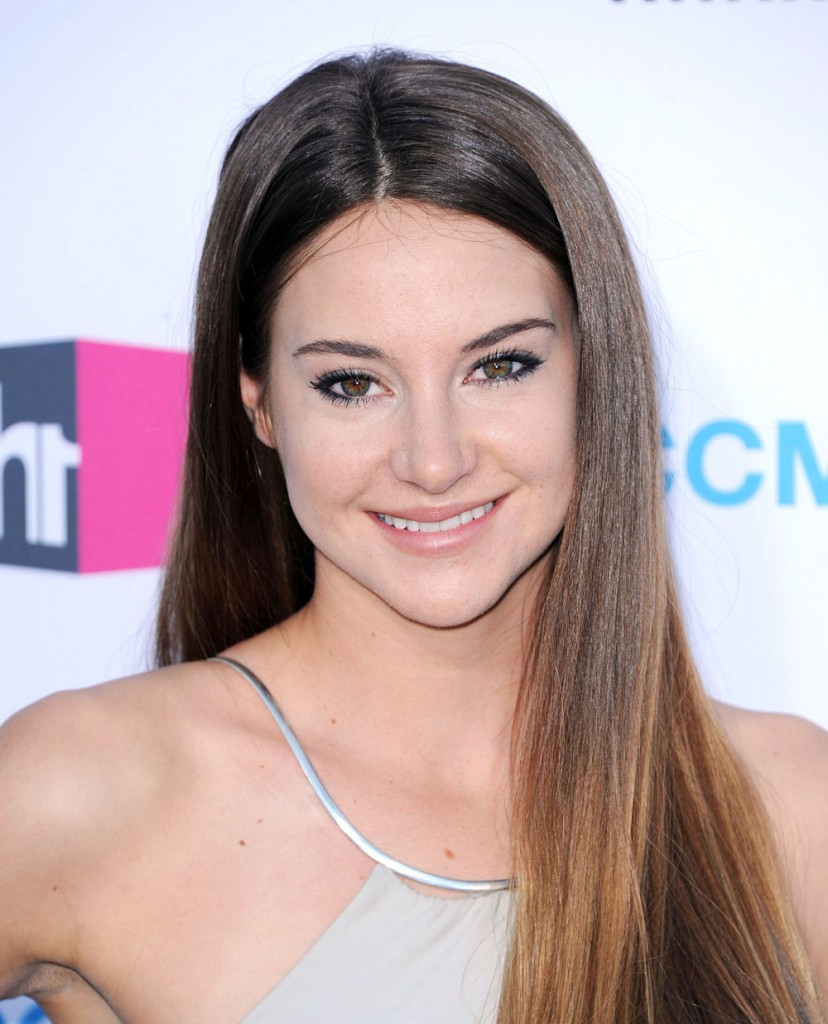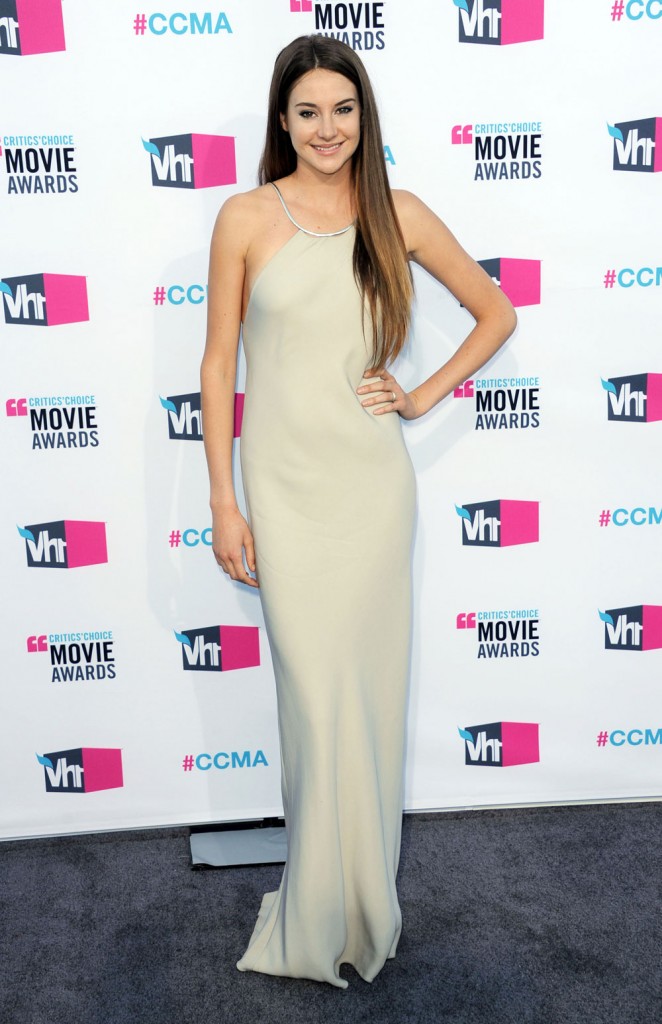 Fellow young actress Shailene Woodley was up for two awards: Best Supporting Actress for her role in The Descendants with George Clooney, which went to Octavia Spencer, and Best Young Actor/Actress, which went to Thomas Horn for Extremely Loud & Incredibly Close. I looked at these photos and assumed she was in her teens. Woodley is 20, and this lackluster styling is really doing her a disservice. She's wearing Calvin Klein and while the dress may look elegant in theory, it falls short for me on the red carpet. She's so pretty and she needed to do something more with her hair and makeup.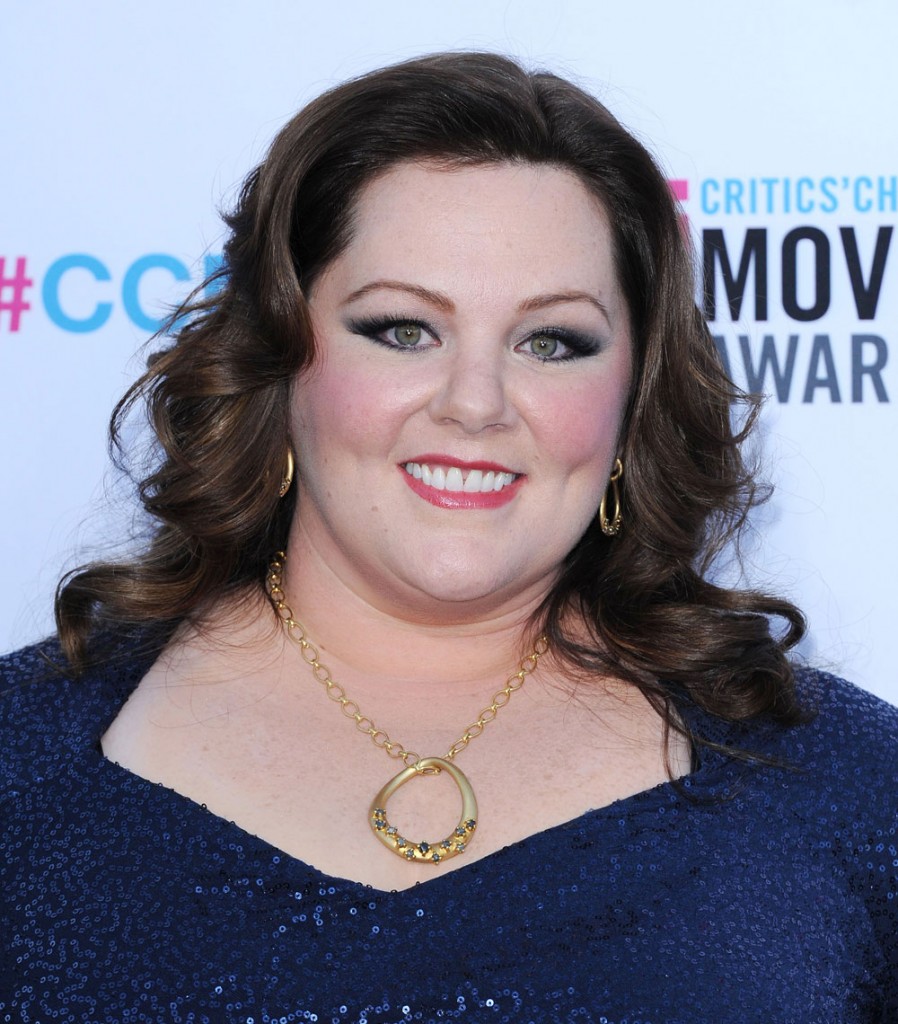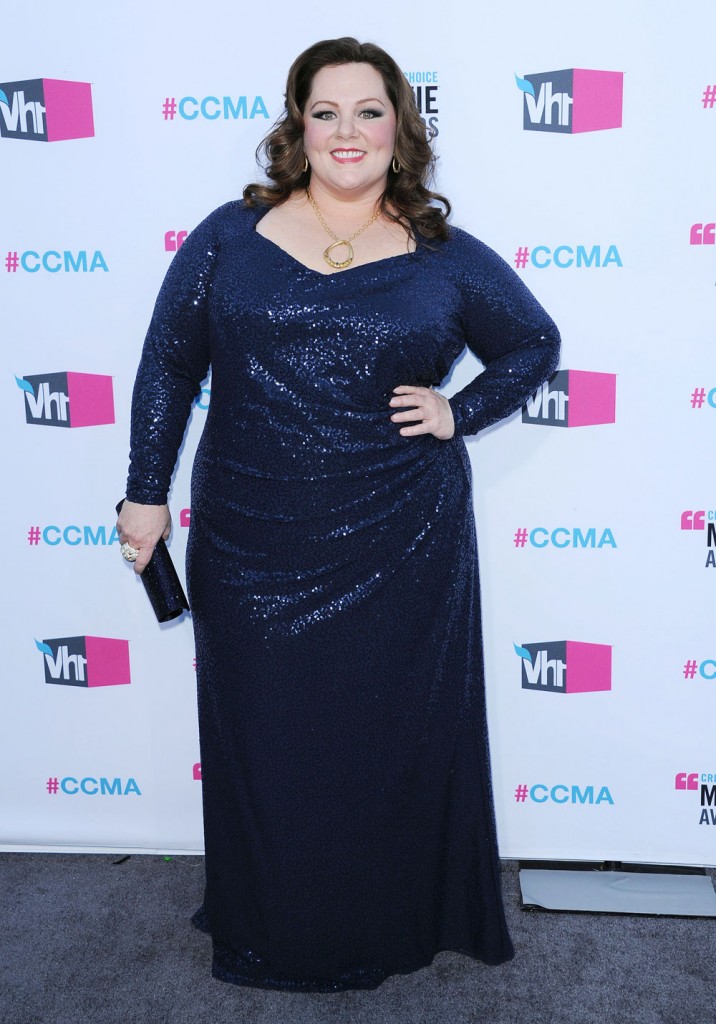 Melissa McCarthy was also up for Best Supporting Actress for her hilarious turn in Bridesmaids. She's won an Emmy for "Mike and Molly" and I'm hoping she takes home some awards for Bridesmaids too. She was in David Meister and it looks like a lot of the other dresses she's worn this season. She loves blue and purple jewel tones and sequins. I'm not a fan of her style, which tends towards pageant-wear (credit: Kaiser on that one). I also think her earrings and necklace are too matchy-matchy. Her hair and makeup are really pretty though.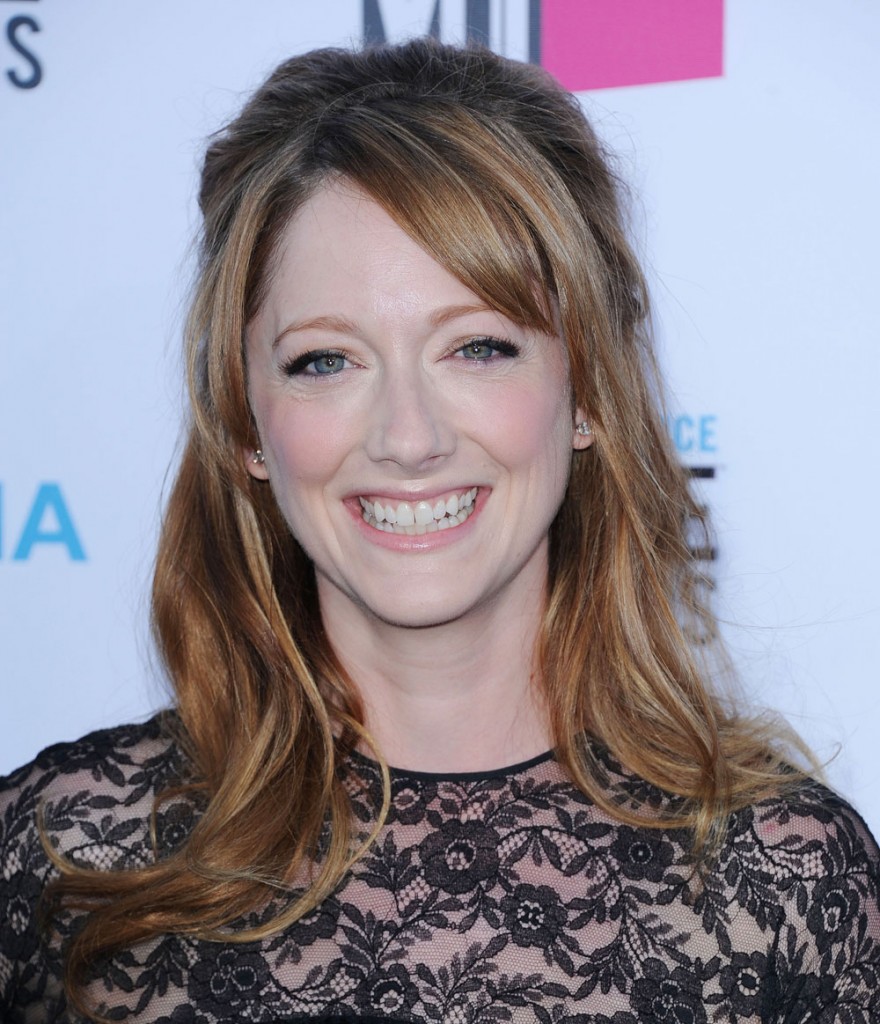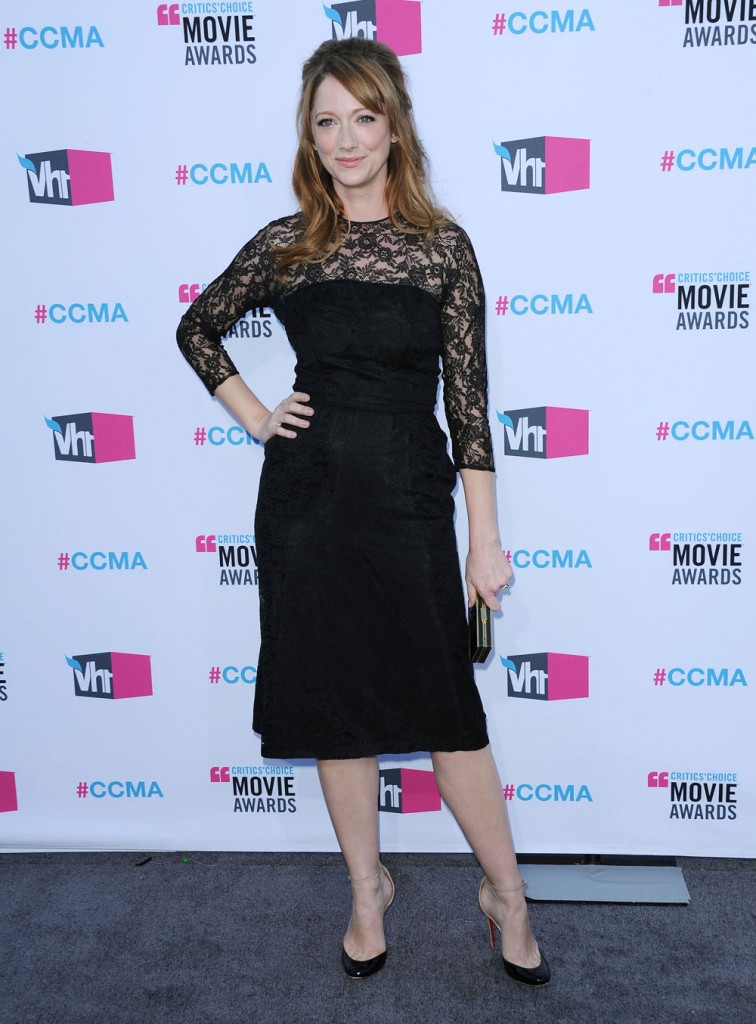 Judy Greer is one of my favorite supporting actresses. She usually plays the goofy best friend role, and in interviews she's funny, gracious and upbeat. Her dress here is a little underwhelming and those shoes are odd, the design makes her feet look stuffed into them, but I like her styling a lot.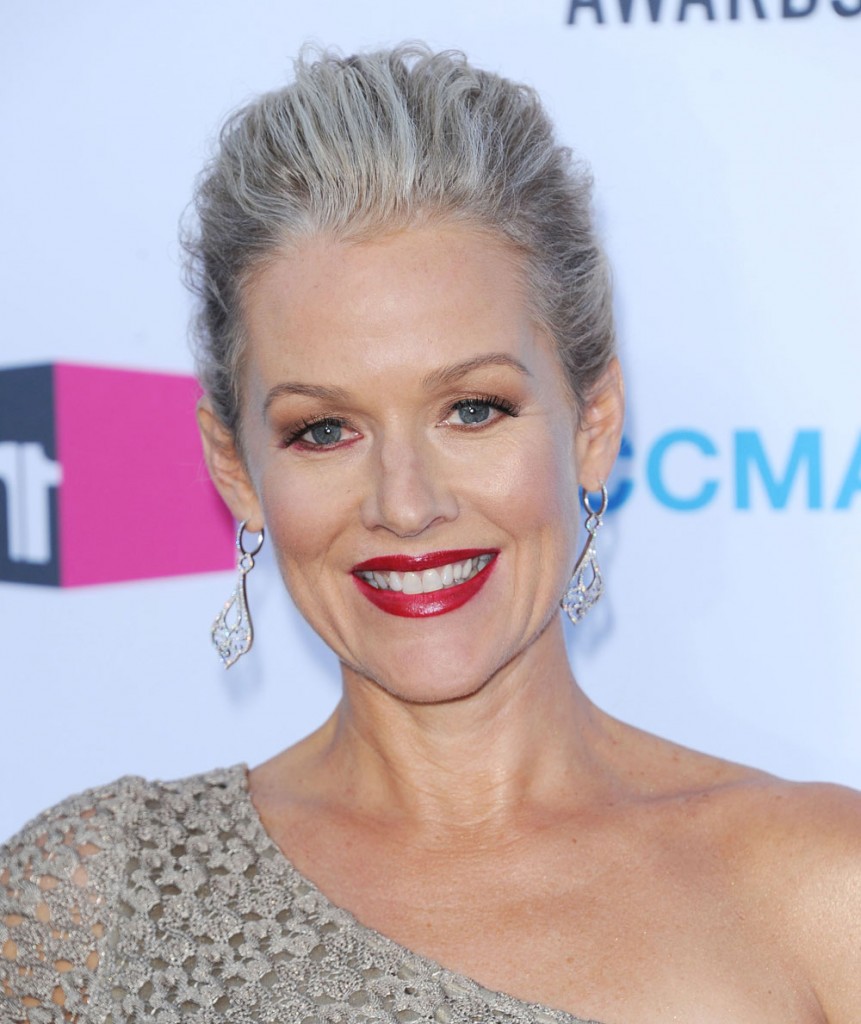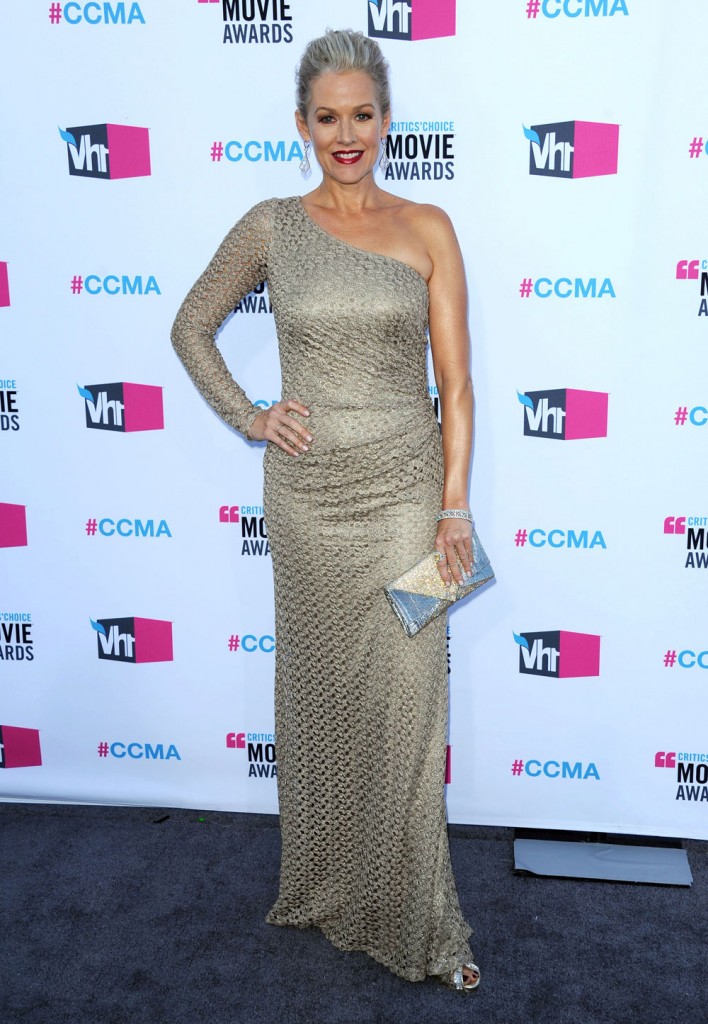 Finally poor Penelope Ann Miller of The Artist is looking like an old lady. She's only 48, but this hair color ages her 10 to 15 years. Is she just letting it go naturally gray? I'll be honest, I started going gray in my 20s and I would look like this too if I didn't faithfully dye my hair every month. I also don't like her gown, which is too monotone, or her styling at all. This look screams "makeover!"
Designer IDs thanks to Just Jared, The Fashion Patrol and Red Carpet Fashion Awards. Photos credit: Apega/WENN.com and KM/FameFlynet Pictures
Written by Celebitchy

Posted in Chloe Moretz, Kirsten Dunst, Melissa McCarthy, Penelope Ann Miller, Shailene Woodley

- Mariah Carey lip synced on American Idol [CDAN]
- Colin Firth is looking good [Lainey Gossip]
- Internet celebrity charged with murder! [D-Listed]
- What is Paz Vega wearing? [Go Fug Yourself]
- New bachelors on The Bachelorette [Reality Tea]
- Goodbye to The Office [Pajiba]
- Bachelor Sean's fiance cheats on him [Evil Beet]
- Britney Spears out with her man [Popsugar]
- Nina Dobrev works it [Popoholic]
- Cindy Crawford needs to lay off the 'tox [Celebslam]
- Who said it: Carrie Bradshaw or The Dalai Lama? [Buzzfeed]
25 Responses to "Kirsten Dunst in black Christian Dior: too fussy and smug or spot on?"