Did Rumer Willis get her implants taken out, or has she just lost a lot of weight?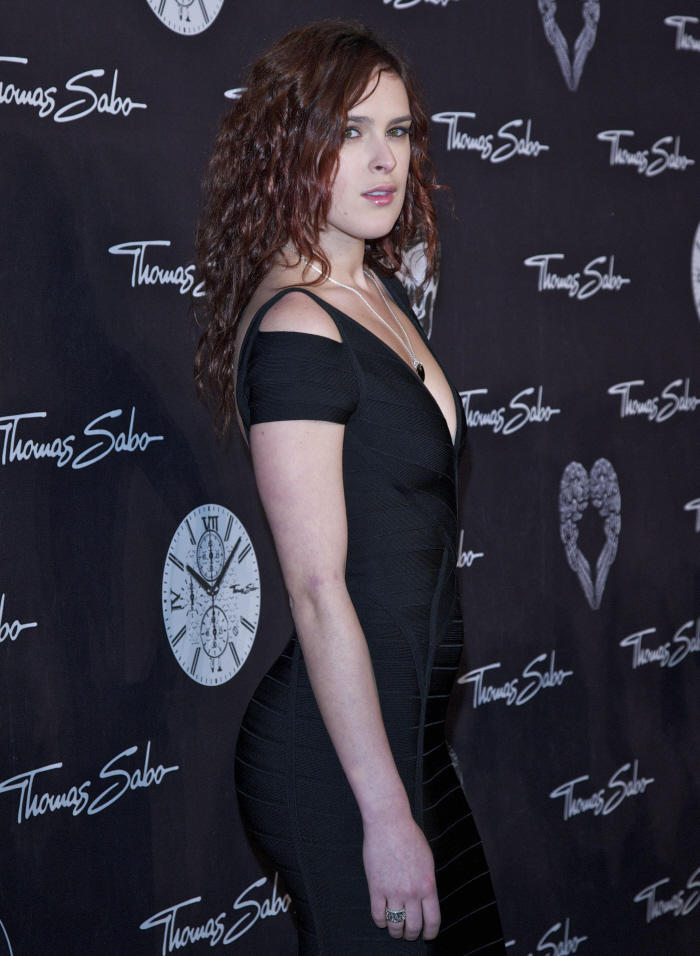 I'm sorry we didn't get to these photos earlier – Rumer Willis attended a party for Thomas Sabo in Germany over the weekend. She went solo, and I suspect it was some kind of paid gig for her. The dress is Herve Leger, I believe. I know that those Leger dresses act as full-body Spanx, but does anyone else notice that Rumer's bust looks severely deflated? All of last year, she was busting out all over the place, to the point where there was tabloid speculation that she got a boob job. Did she get her implants taken out? Or does she just gain and lose weight in her chest? I ask because Rumer is looking super-skinny all over, and I'm not sold on the idea of Rumer having implants at one point and getting them taken out.
As for Rumer's weight loss and what I suspect is the cause, this Berlin photo op was the first red carpet appearance Rumer has made since her mom, Demi Moore, went into rehab (allegedly). In the weeks and months leading up to Demi's colossal breakdown, Rumer seemed to be her mother's constant companion. In fact, Demi seemed like the dumb kid, and as it happens with so many children of addicts, Rumer was the caretaker, the responsible one, the "adult" in the situation. There have been many rumors about the Willis girls and how they feel about their mom's situation – some sources claim they all just blame Ashton for Demi's breakdown. Other sources claim that the two youngest girls, Scout and Tallulah, don't even want to deal with their mom's drama at this point. I kind of believe that one – and I believe Rumer might be the girl closest to her mom. Sad.
And things just go from bad to worse – last night TMZ reported that Rumer's Hollywood Hills home had been burgled. Allegedly, thieves walked away with $10,000 in stolen goods. Luckily, Rumer was not home at the time – her house is under construction, and most of what the thieves took seems to be construction gear. Which sounds like some kind of insurance scam with the contractor, honestly.
Poor Rumer. I really do feel bad for her.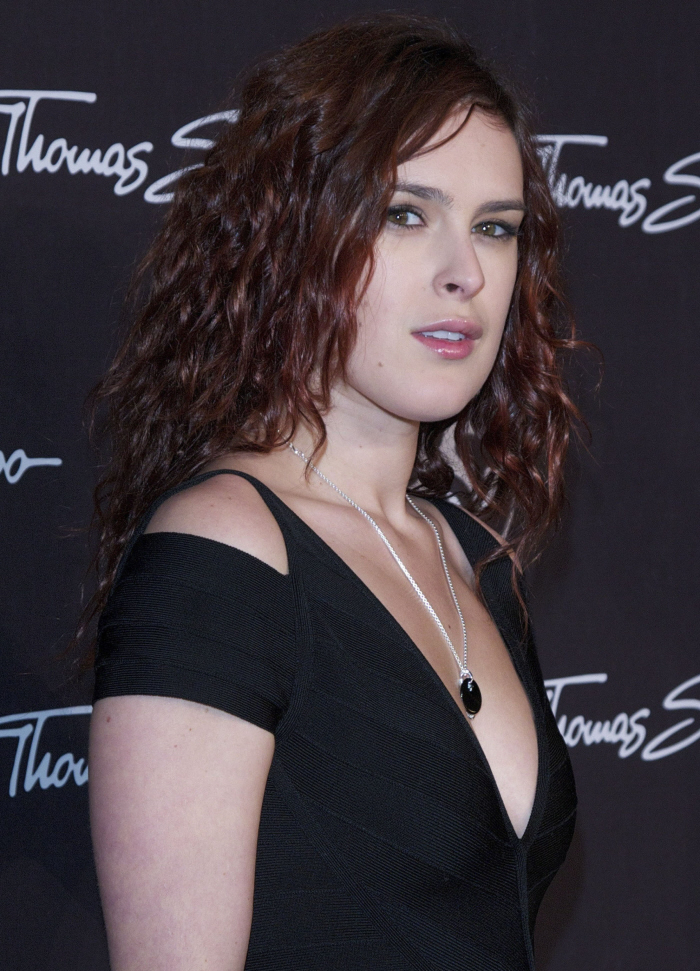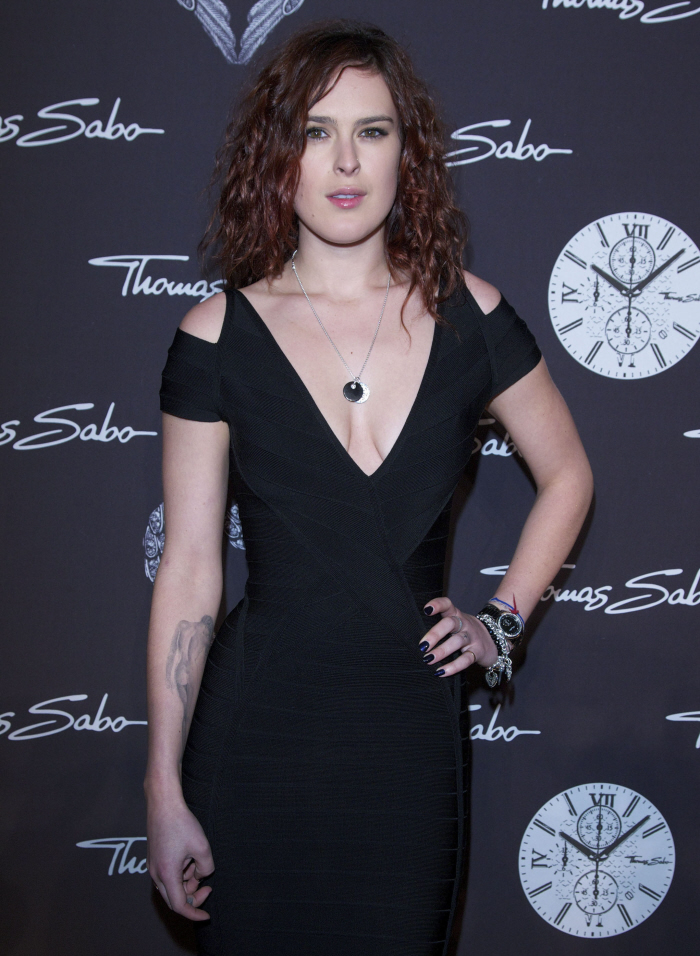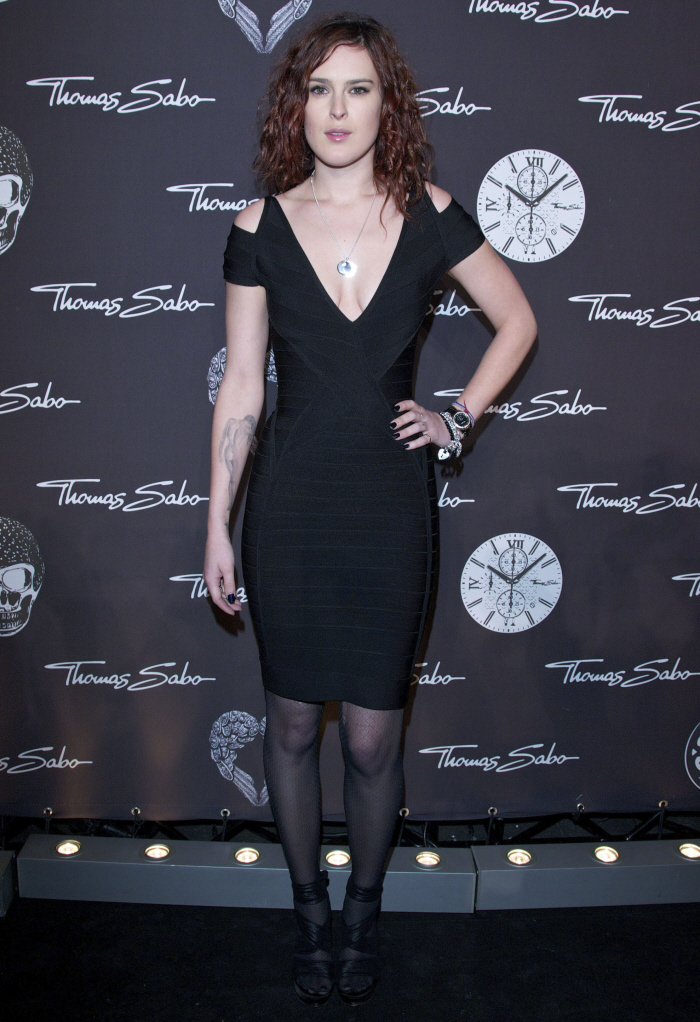 Photos courtesy of WENN.

Written by Kaiser

Posted in Rumer Willis, Weight Loss

- The Blemish interviews Carmen Electra [The Blemish]
- Rumer Willis joins Pretty Little Liars [Lainey Gossip]
- Morgan Freeman falls asleep during interview [D-Listed]
- Fug or fab: Isla Fisher [Go Fug Yourself]
- Tamra Barney confirms spinoff [Reality Tea]
- Movie franchises that rebounded [Pajiba]
- Why Dylan McKay is the perfect boyfriend [Buzzfeed]
- Saoirse Ronan could have been a Lohan [Evil Beet]
- GIFs from Cannes [Popsugar]
- Cat massages a dog [CDAN]
- Heather Graham is so pretty [Celebslam]
- What is Lucy Hale wearing? [Moe Jackson]
77 Responses to "Did Rumer Willis get her implants taken out, or has she just lost a lot of weight?"