Nicole Kidman and Keith Urban's adorable daughters are getting so big

If you would have told me when Nicole Kidman and Keith Urban got married that they were going to last over five years I wouldn't have believed you. I know that sounds mean, but Keith went to rehab shortly after he was married and we heard some stories about his hard-partying ways. He didn't seem ready to sober up and settle down, but he did it anyway. Keith now seems like a very devoted husband and father, and he must consider himself lucky to have such a great family.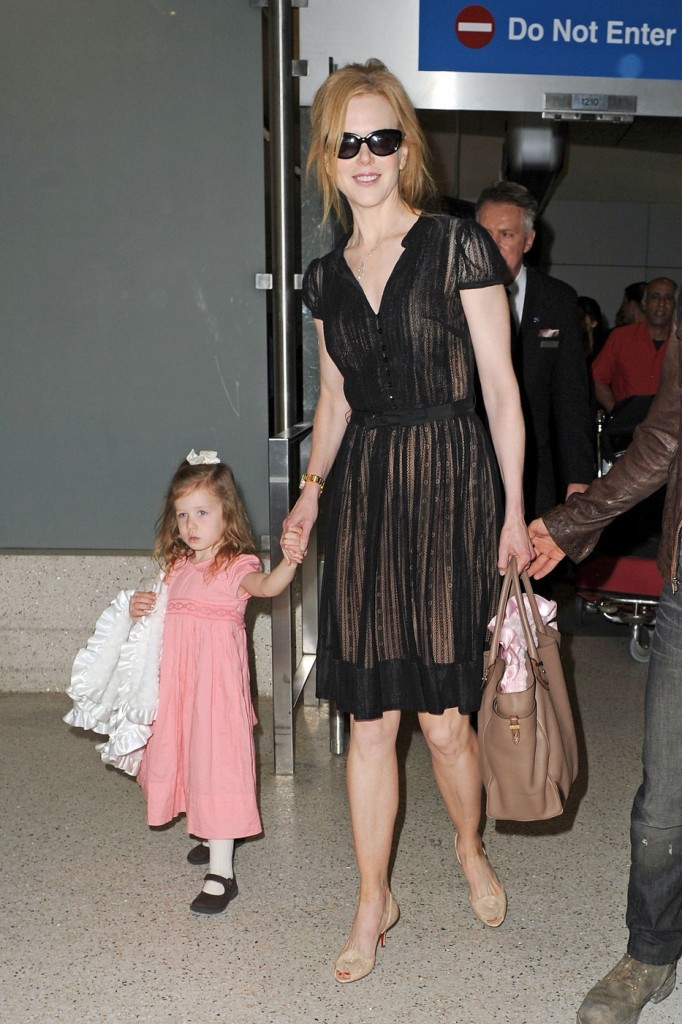 That's just a preface to these photos of Nicole and Keith at the airport in Sydney yesterday with their two daughters. They have daughter Sunday Rose, three and a half, and daughter Faith Margaret, 14 months. Faith was born via gestational carrier but I would guess she's biologically Nicole's as she looks just like her sister and her mom. Look at those ginger curls. Those girls are precious and I can't believe how big Sunday is! We hardly ever see her and it looks like she grew up overnight. She's so tall and I would have guessed that she's older.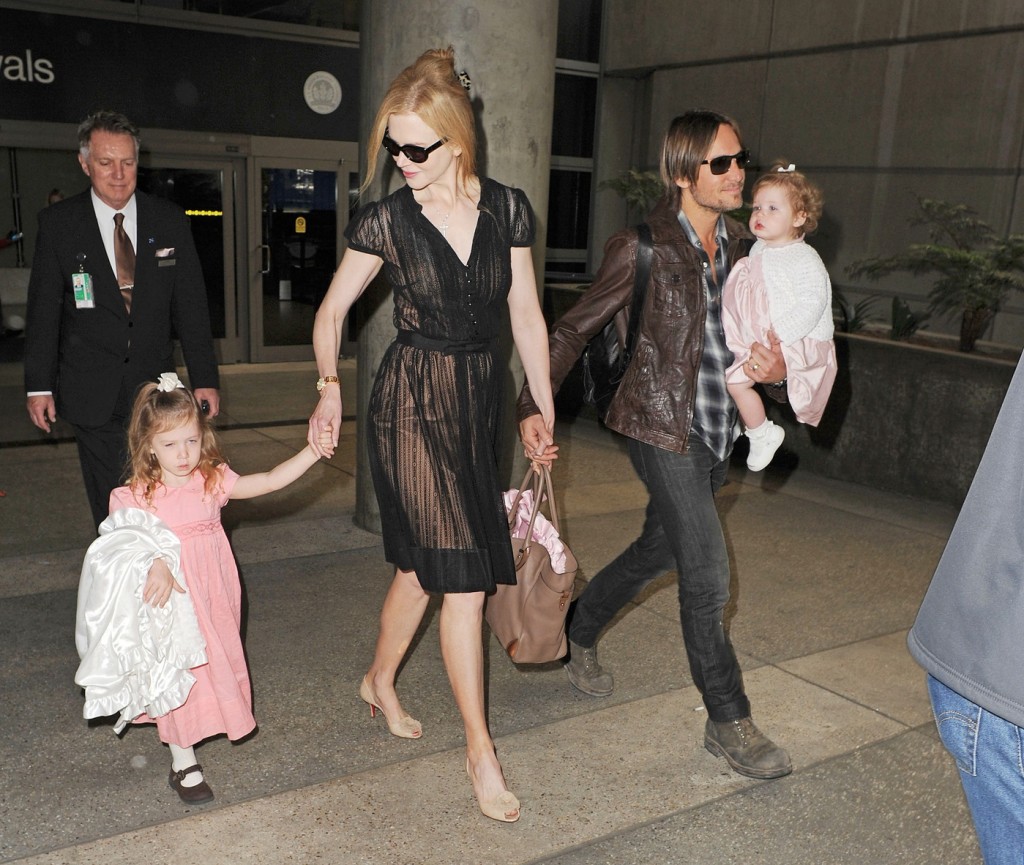 The family was in Australia partially for Keith's job as a judge on the Australian version of The Voice. They also have family and friends in Australia, as the Daily Mail notes, and surely paid some visits while they were there.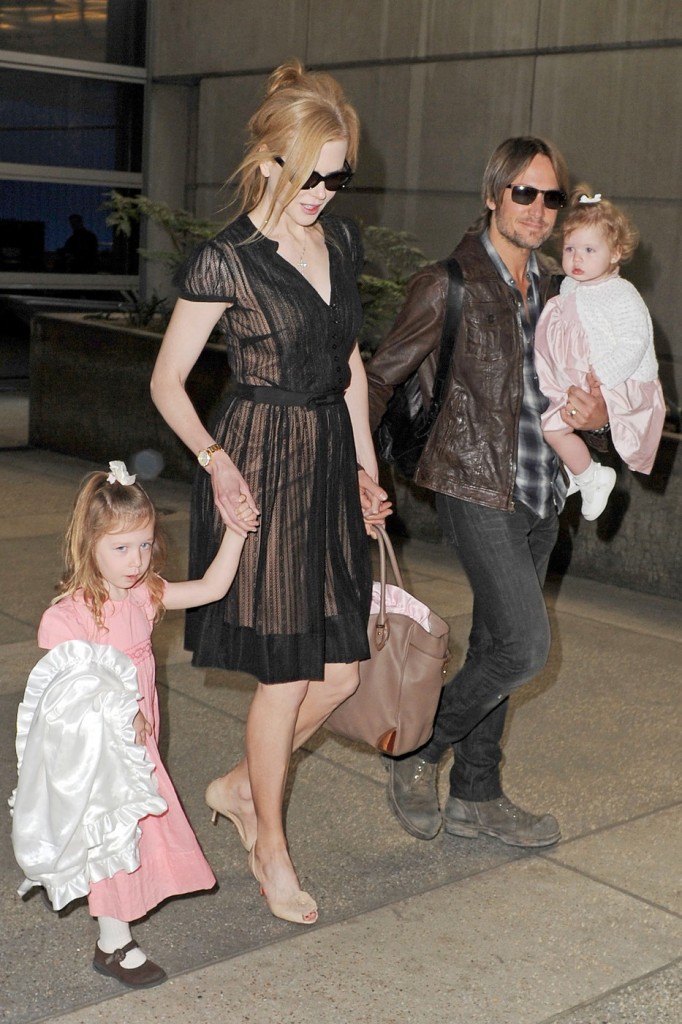 I love Nicole's dress and would like to own a cheaper version of it. The nude-tone underlay gives the illusion that you can see through it by some angles, which adds a little sexiness to it. It's a very pretty dress and looks comfortable for traveling.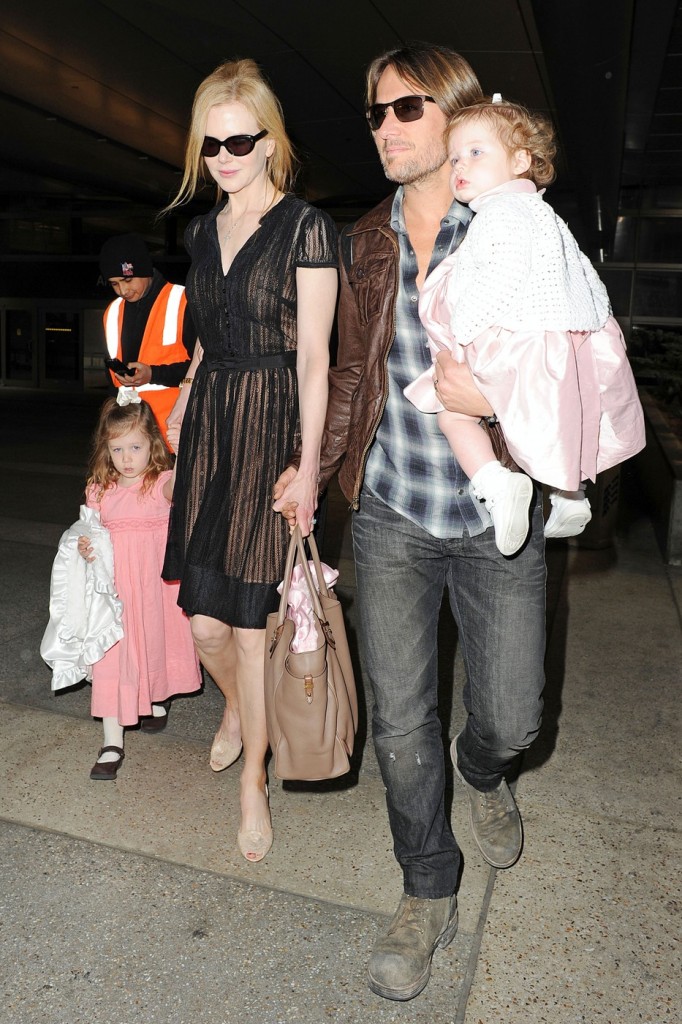 What a nice looking family they are. They look very happy and relaxed and I see a lot of pride on Keith's face. Who knew?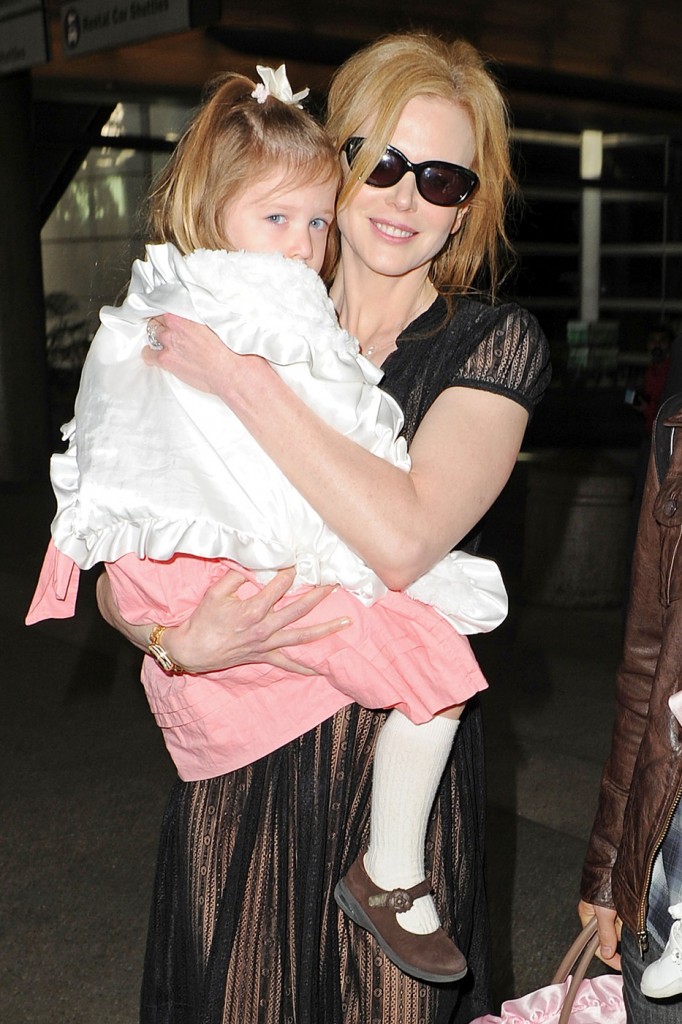 photo credit: Ben Dome, PacificCoastNews.com
Written by Celebitchy

Posted in Family, Keith Urban, Kids, Nicole Kidman, Photos

- Harry Styles & Kimberly Stewart going strong [Lainey]
- Demi Moore's new man is gross [D-Listed]
- Fug or fab: Emma Stone [Go Fug Yourself]
- Arrest warrant issued for Jenelle Evans [Reality Tea]
- Only God Forgives review [Pajiba]
- Hugh Jackman, scooter master [Buzzfeed]
- Who does Drew Barrymore call her sister? [Evil Beet]
- Cannes couples past and present [Popsugar]
- Arrested Development supercut [CDAN]
- Lea Michele's see through skirt [Celebslam]
- Cheating wife's lover escapes out of window [Movin925]
- Joe Francis is crazy [Starcasm]
49 Responses to "Nicole Kidman and Keith Urban's adorable daughters are getting so big"