Lady Gaga launches her anti-bullying 'Born This Way Foundation' at Harvard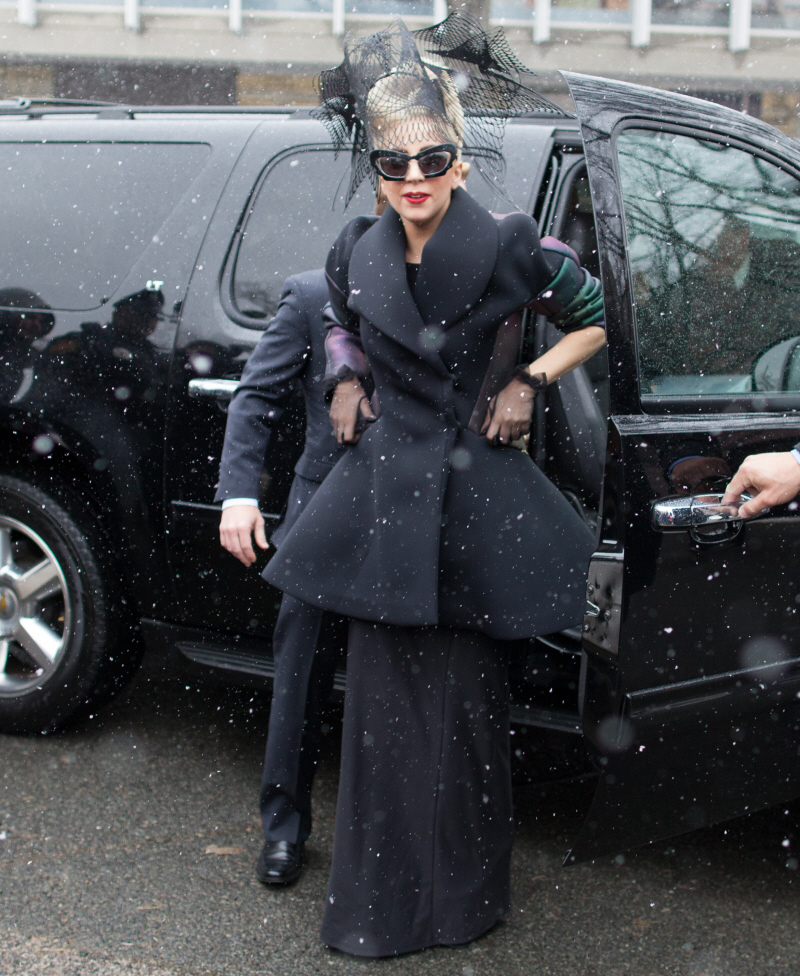 We haven't talked about Lady Gaga in a while, have we? She's been keeping a lower profile. Either that, or people have simply gotten better at ignoring her. I think it's mostly the lower profile thing, though – she hasn't been giving twenty-million interviews lately, and she hasn't done daily photo shoots with the paparazzi. So, enjoy this post, monsters. Lady Gaga was in Cambridge, Massachusetts yesterday for the launch of her Born This Way Foundation, at the Harvard campus. You might ask – why Harvard? Why did Gaga go all the way to Massachusetts to discuss bullying? I have no idea. I do know that she was wearing a Prabal Gurung coat and sunglasses, and an elaborate headpiece.
Guess who else was there? Oprah Winfrey. It seems Oprah gave a little speech about Gaga and the foundation too, saying: "Lady Gaga, with her music and her message and her own story, is breaking the form, and she is changing consciousness. She says that she wasn't put on earth just to sing songs; her passion is to be that force for good. The Born This Way Foundation is in line with so many of my core beliefs." Here's what Gaga has to say about it:
Lady Gaga's ambitious new Born This Way Foundation aims for nothing less than to have kids rethink and rework their entire social structures. And she has some specific ideas for how that might work.

Asked by Time how an 11-year-old girl might follow Gaga's advice and become more empowered, the singer-songwriter, 25, replies: "She could go up to one person in class who maybe is not one of the cool kids and say, 'I really like your T-shirt.' That would be her one great loving and accepting deed for the day."

That would be a brave step, which is what the whole initiative is about – combating meanness and cruelty and inspiring bravery in young people to work toward a more accepting society.

"I'm doing everything that I can, working with experts, really studying the statistics to figure out a way we can make it cool or normal to be kind and loving," says Gaga, who has said she was bullied in school.

Gaga acknowledges it will be long process to shift people's perceptions, but says one first step is not to demonize bullies.

"We do not make a distinction between the bully and the victim," she says. "Each person is an equally important and valuable member of society. What the foundation is about is a transformative change that is going to take a long time to affect the overall culture. Bullies were born this way, too."
[From People]
Er… I think of "bullying" as a learned behavior. As in kids LEARN to bully the kids they view as "different" or "weaker". This behavior is learned from parents, from teachers, from society, from everyone who doesn't course-correct the behavior of bullies. A bully is not born that way, just my opinion.
Oh, and you know who needs a lesson on bullying? Gaga's monsters. Gaga still hasn't said anything about the way her "little monsters" attacked and bullied Adele. Just sayin'.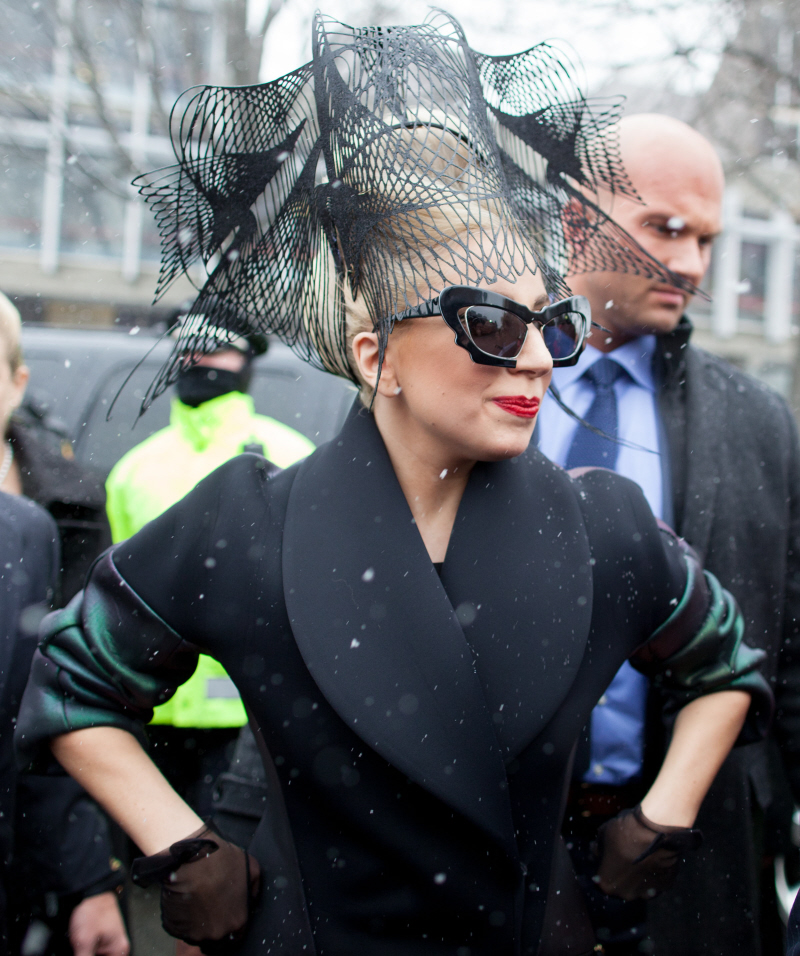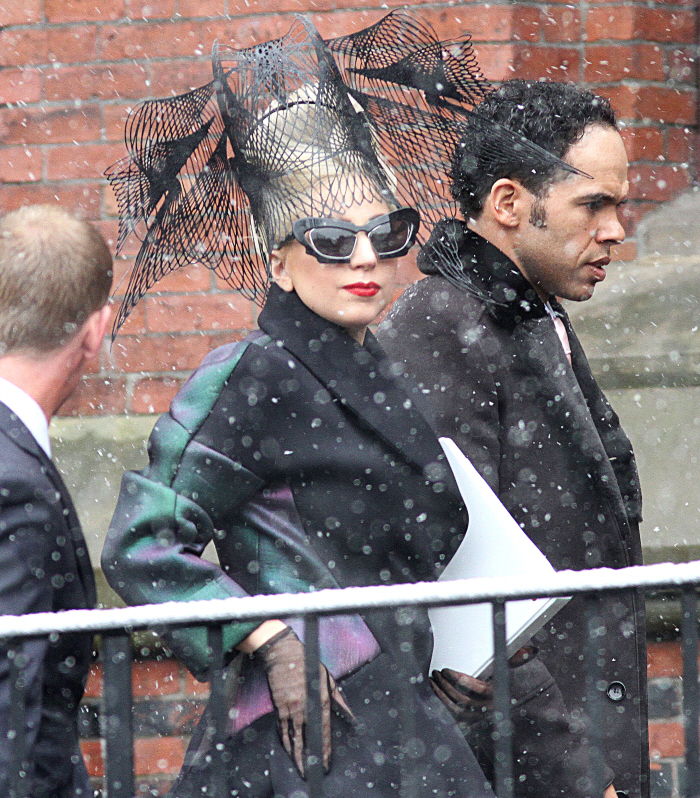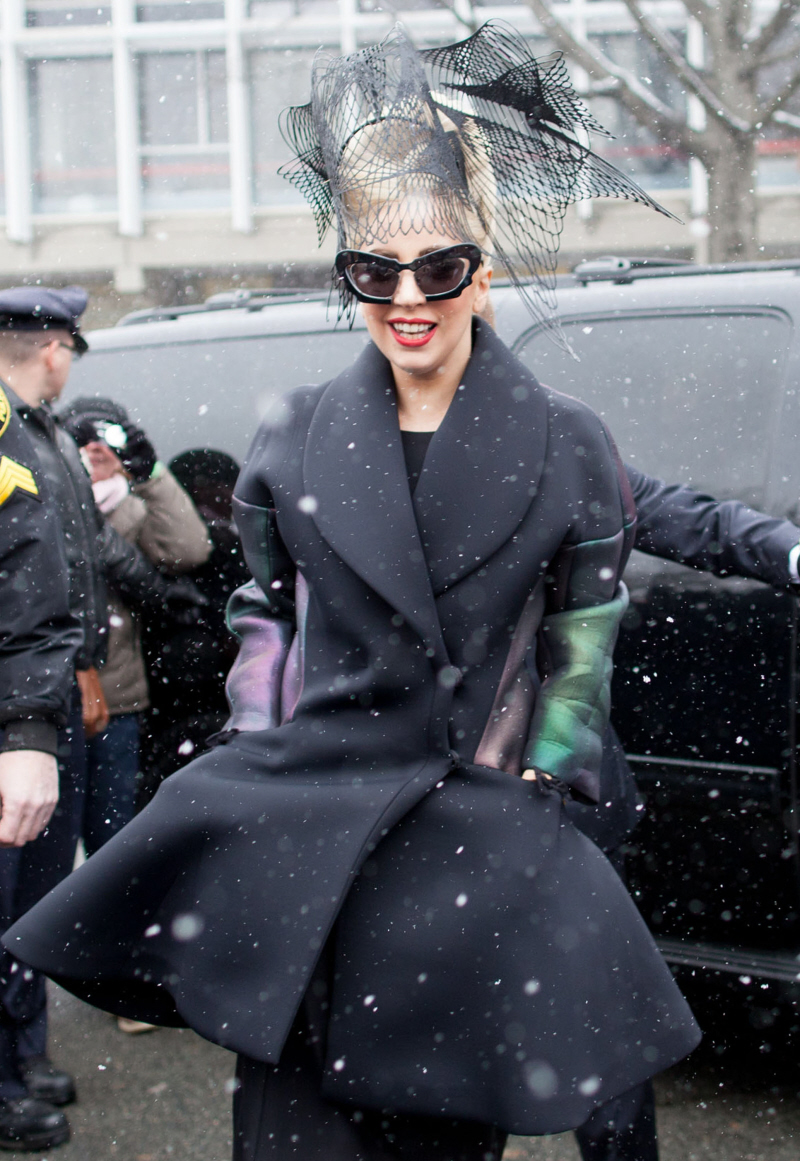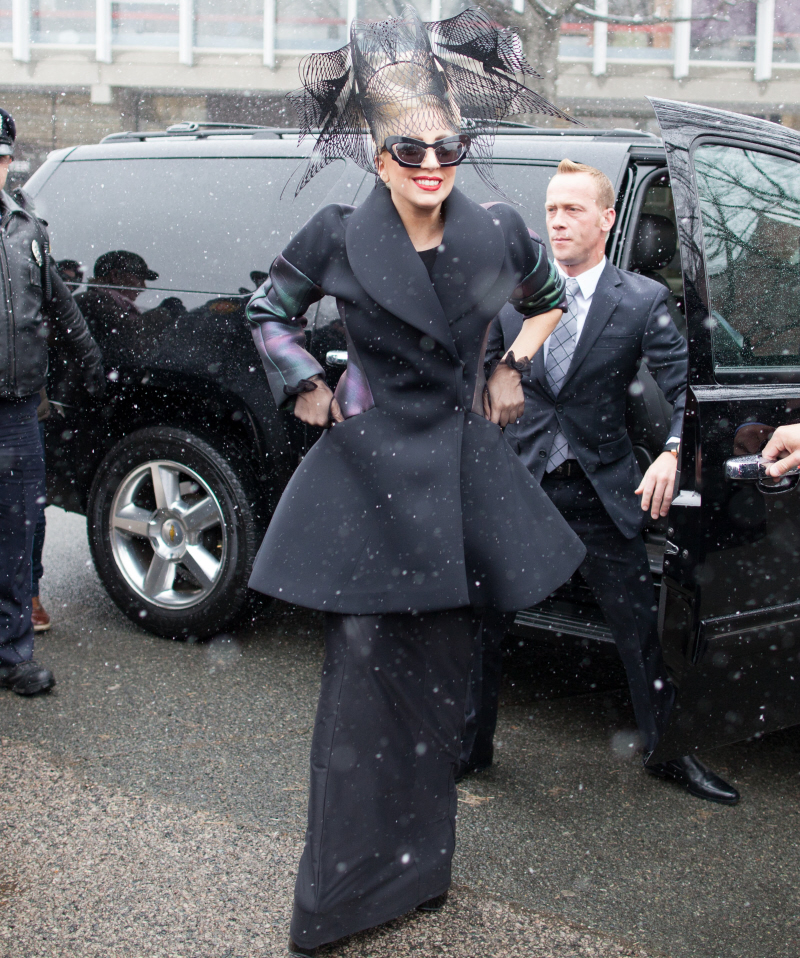 Photos courtesy of WENN, Fame/Flynet.

Written by Kaiser

Posted in Lady Gaga

- The Blemish interviews Carmen Electra [The Blemish]
- Rumer Willis joins Pretty Little Liars [Lainey Gossip]
- Morgan Freeman falls asleep during interview [D-Listed]
- Fug or fab: Isla Fisher [Go Fug Yourself]
- Tamra Barney confirms spinoff [Reality Tea]
- Movie franchises that rebounded [Pajiba]
- Why Dylan McKay is the perfect boyfriend [Buzzfeed]
- Saoirse Ronan could have been a Lohan [Evil Beet]
- GIFs from Cannes [Popsugar]
- Cat massages a dog [CDAN]
- Heather Graham is so pretty [Celebslam]
- What is Lucy Hale wearing? [Moe Jackson]
35 Responses to "Lady Gaga launches her anti-bullying 'Born This Way Foundation' at Harvard"