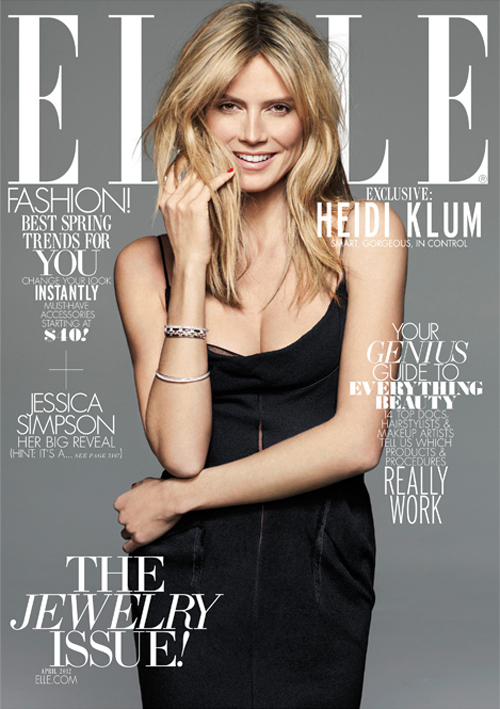 Heidi Klum appears in the April issue of Elle (the one where pregnant Jessica Simpson officially takes the cover). Heidi's been largely silent since she and Seal, her husband of seven years, split in late-January, and I presume that she has finally started talking to the media only because she has to promote the upcoming season of "Project Runway." It's gotta be tough to know that everyone wants to ask questions about the very subject that hurts the most.
In the aftermath of the separation, we've heard many theories about the deterioration of Seal and Heidi's marriage. The overriding theory seems to be that Seal's alleged violent temper played a large role. His ex even came forward (after over a decade of silence) to semi-confirm the theory, and we also heard that (at least on one occasion), Seal pushed Heidi and had to be physically restrained by security. Of course, none of this may be true at all, but Seal's incredibly passive, charming way of discussing his wonderful wife during an "Ellen" appearance" seems suspicious. Anyway, we've heard from Seal, and now we're finally hearing from Heidi: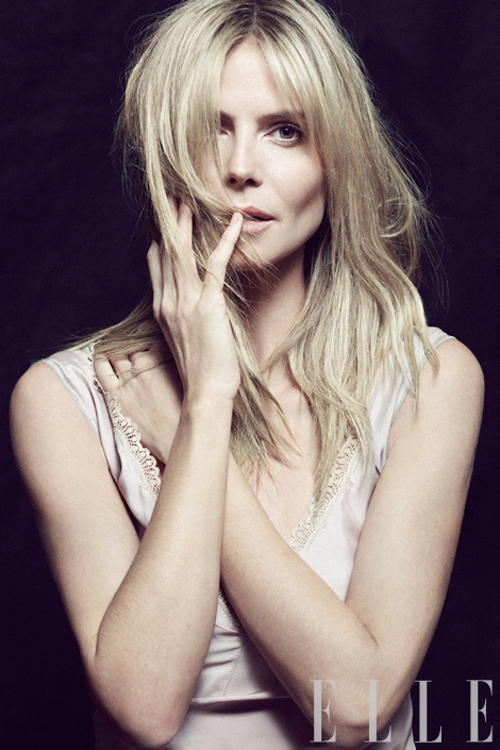 What she's going through: "I feel like I'm in the eye of the tornado. It's emotions inside of your body that are a tornado. And then the outside world doing all this craziness — with you wanting it or not wanting it — is another tornado. But as hard as it is, so is life. And sometimes I think a curveball just comes at you. Instead of something straight that you catch, it hits you in the head from the side that you didn't expect."

Why the split shocked the public: "To the outside world, you don't really share all the things that happen. You kind of share just the most amazing sides. But I don't really want to get into any of that stuff. With my life, my family, my business — I want to go forward. I feel like already there are so many things being said about us — about him, about me. I'm not going to comment. Otherwise it makes you angry. You can't always call and say, 'This is not true, but this part is true.'"

Did it bother her that Seal spoke out? "He's a grown man. I can't tell him what to do and what not to do. It's hard."

Sorry, she's not spilling: "People don't need to know who did what. I don't want to talk positively or negatively about the ups and downs that we had. Every couple goes through things. Unfortunately, we're in the public, so the highs are out there. I'm a lioness. I have four cubs. I'm a mom. I want to take care of my kids and protect them. I don't want to talk about them, or him, or me."
[From Elle]
Heidi obviously doesn't want to talk at all about the split, but one can't really blame her for wanting to stay as silent as possible. In fact, she probably wouldn't have said anything at all if promoting "Project Runway" wasn't a factor. It's rather obvious that she didn't appreciate Seal speaking out about their marriage too; and about a week ago, he spoke briefly with with People about his reason for doing so:
"When you publicize your marriage as much as our marriage was publicized, when you renew wedding vows, when you do all those things, what you are saying to people is … you're giving people a picture of an ideal relationship that people aspire to. When it goes south, you can't all of a sudden take the philosophy of a monk and decide to go for a vow of silence. It doesn't really work like that. I respect my wife's decision not to talk about that, but I felt that people at least deserved some kind of explanation why the picture of the ideal wasn't what they thought it was."
[From People]
What Seal says here makes sense if you take his statements at face value, but I still believe that he was trying to charm Heidi into taking him back when he spoke publicly about her. Seal also had a new album to promote as well. Then again, Heidi now has a show to promote, but at least she's keeping her comments to the bare minimum.
As of mid February, Seal has since taken off his wedding ring and drawn attention to that fact by wearing bright yellow nail polish. People also has confirmed that Heidi and Seal have no plans to reconcile.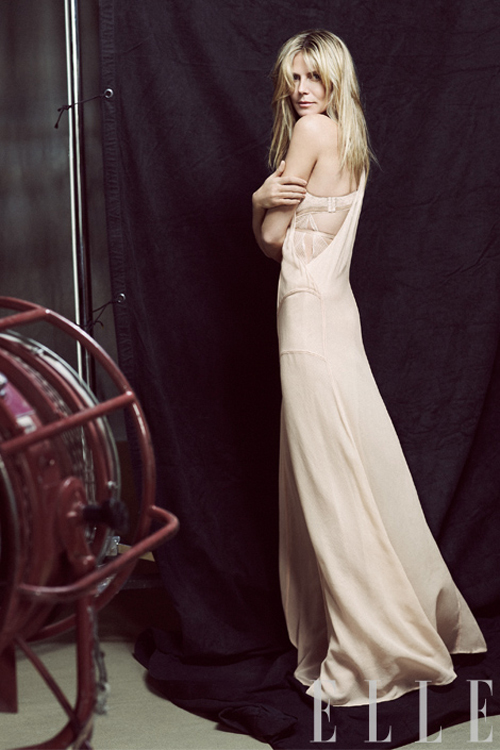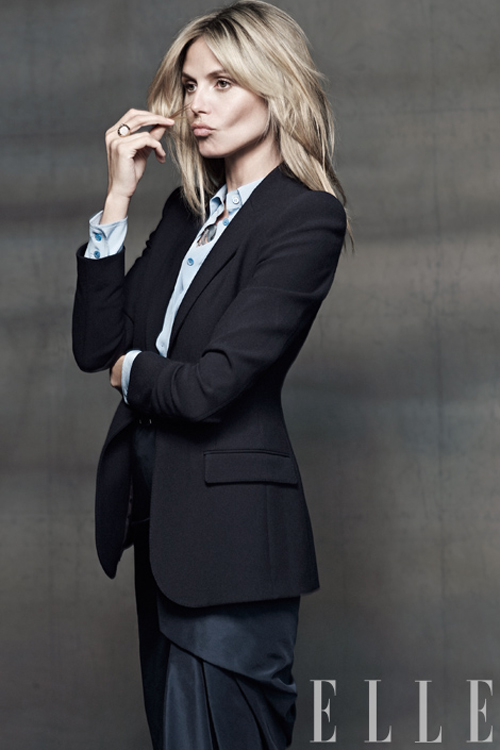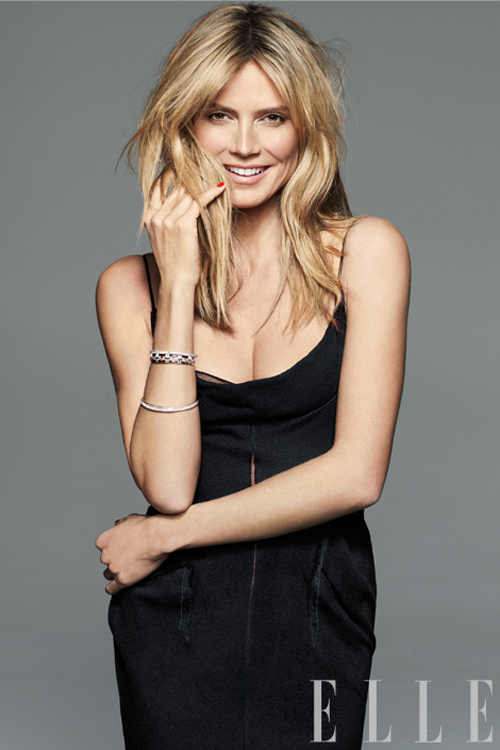 Photos courtesy of Elle