Celebrities protest 'Bully' R-Rating, is the MPAA full of crap?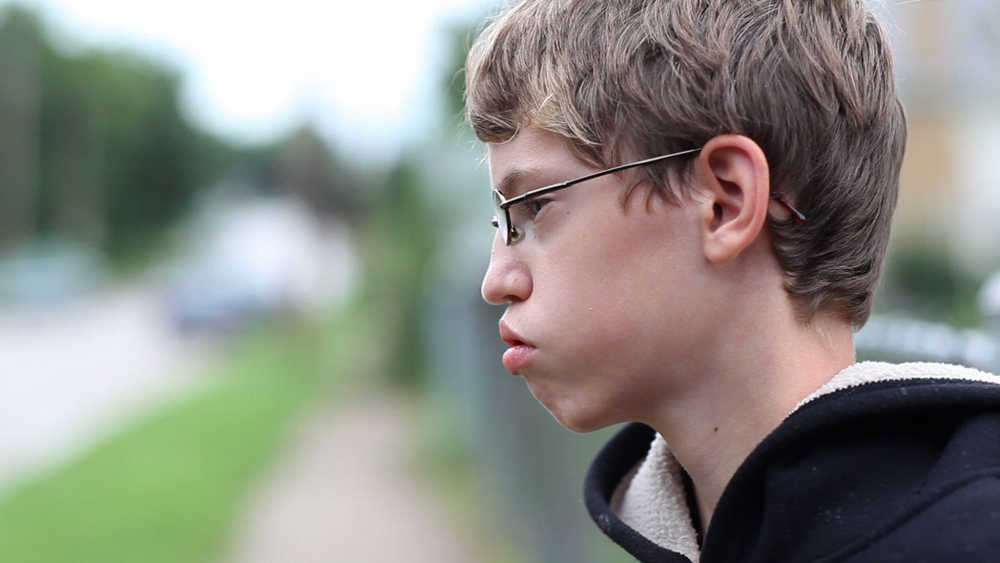 There's a new documentary called Bully that's been making the rounds and gathering a lot of attention because the movie has received an "R-Rating" from the MPAA. It's a very tricky subject to deal with and one that we've already heard much about from celebrities. Unfortunately, as much as famous types might think they're bringing the subject into awareness, I feel like the topic is often a publicist-advocated "relatability" talking point. Just in the past few months (and these are merely examples that pop off the top of my head), we've heard how Jessica Chastain was bullied for being a redhead, Demi Lovato was bullied for being fat, and Lady Gaga was bullied for being "so serious about music." On that last note, I really do think Gaga is full of crap. Yes, she's launched a Harvard Foundation, but it's really all about her "Born This Way" shtick. Gaga has spent years educating her monsters about how she's merely an artiface, and I don't see much reason to think she's suddenly telling the truth when it's really all about record sales for Gaga. Kaiser agrees that Gaga has "co-opted" the recent resurrection of the bullying topic for herself and believes the "It Gets Better" video campaign from various celebrities was much more effective in getting the message across. I agree.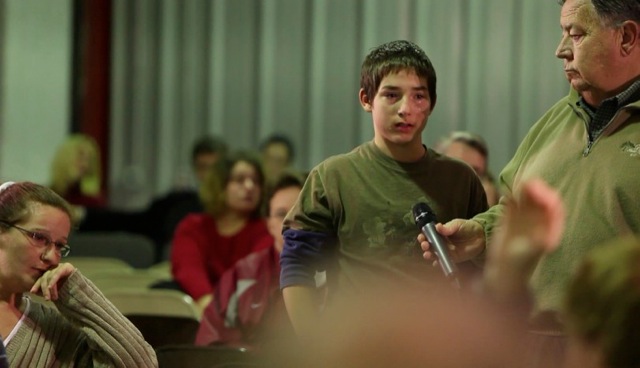 But enough about Gaga. At this point, the main problem that the Bully documentary is running into is that it's geared to educate teenagers, but thanks to the MPAA, now most of them (theoretically) won't be able to watch the movie until they're nearly out of their teens. The movie will receive a limited release on March 30, and here's the trailer:
The Weinstein Co is the studio behind Bully and has held some screenings for the film in the interest of developing word of mouth. After one showing, Page Six talked to David LaChappelle, who has a particularly poignant reflection about the documentary:
There was barely a dry eye at the Crosby Street Hotel screening of Bully, Lee Hirsch's powerful film about bullied teens and parents of kids who have committed suicide. Anderson Cooper and Kelly Ripa hosted Sunday's Cinema Society/Bing screening of the Weinstein Co. movie for a group that included Michelle Trachtenberg, Andre Leon Talley, Prabal Gurung, Paul Haggis, Rachel Roy and David LaChapelle, who left the theater in tears. He told us, "Everyone must see this film. It is hard to watch, but it shows bullying is as intense as ever in schools. Now it doesn't stop at the school bell — it carries on in social media, online and on text. I dropped out of school because I was bullied by a group who subjected me to unrelenting harassment because I dressed different. It ranged from 'f—ot' being written on my locker to five guys waiting outside of the classroom. There was nobody to help. I never finished high school — I dropped out at 15 and came to New York, and it saved my life."

He added, "I was in tears watching this film. For each of those kids shown there are thousands more being bullied for not fitting in, for being or looking different, or being gay. People need to see this film to see what our kids endure, and to change this." Bully received an R rating from the MPAA because of six expletives — meaning fewer teens would be able to see it. Harvey Weinstein, along with stars including Ellen DeGeneres, Demi Lovato and Drew Brees, are campaigning to change the rating to PG-13. Weinstein is hosting a panel discussion with the MPAA chair, former Sen. Chris Dodd, on Thursday in DC. He said, "I'm hoping to bring kids from the movie … with their testimony, anything, including change, is possible, in my belief. We feel it is our duty to continue to … fight for the PG-13 rating Bully deserves. The families who courageously let us into their lives in Bully provide just a glimpse into what's happening to children everywhere."
[From Page Six]
You know what really tugs at my heartstrings about this trailer? The school bus scene. Bus drivers can't watch all of those kids, and all hell really does break loose on those long rides home. In fact, I usually chose to walk a few miles home in middle school rather than experience the school bus bullies. Meanwhile, a number of other celebrities have joined forces to petition the MPAA for a "PG-13″ rating for Bully: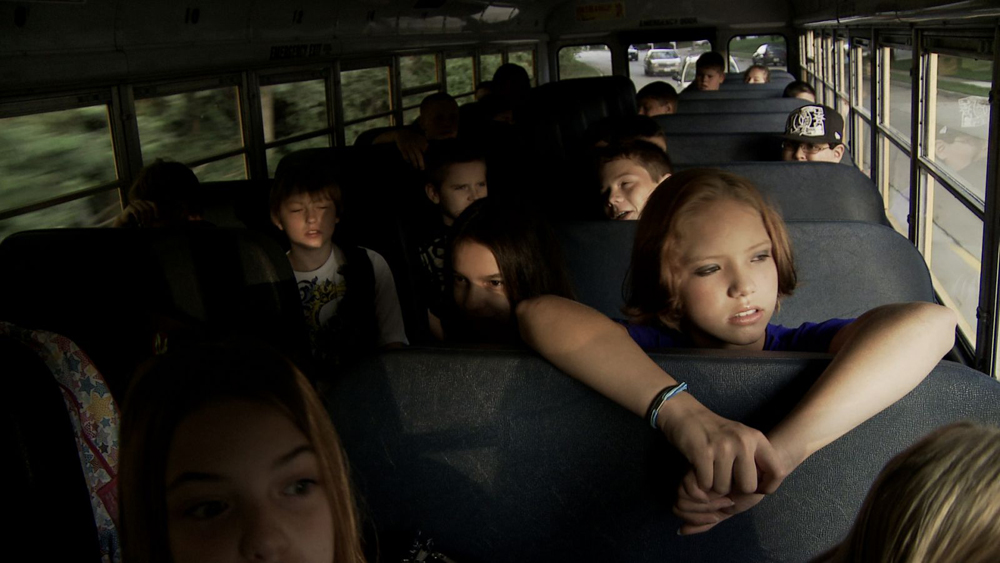 Ellen DeGeneres, Drew Brees, Demi Lovato and actor Avan Tudor Jogia are among the celebrities who have joined a high-school student's personal fight to get a documentary about bullying seen by as many kids as possible.

Katy Butler, a Michigan high school student who has experienced severe bullying, began a petition at Change.org to get the Motion Picture Association of America to change the R rating of the movie Bully to PG-13.

"It's an important movie for everyone to see, especially kids," DeGeneres, 54, said on her talk show last week, with Butler in the audience.

Lovato, 19, appealed to her 6 million Twitter followers: "Please help repeal the R rating on 'BULLY.' EVERYONE should be able to see it. Sign the petition."

Butler's petition, which is also being officially supported by 20 members of Congress, has drawn more than 280,000 signatures. She delivered more than 200,000 of those signatures to the MPAA's Los Angeles office last week.

"We've got the MPAA's attention, and with nearly 300,000 signatures and support from celebrities and politicians, there's now a national movement of people calling on the MPAA to drop the R rating for Bully," Butler says. "As someone who lived through bullying day in and day out in school, including having my finger broken by bullies, this film is too important to silence with an R rating. Everyone should have a chance to see Bully."
[From People]
So here's the thing. The MPAA seems particularly vigilant over the past several years. It gave Shame an "NC-17 Rating," which is sort of understandable for the vast amount of full-frontal Fassdong (sorry, Kaiser) featured throughout. However, it also initially gave Blue Valentine the same rating, which was overturned on appeal (again on Weinstein's time) in a major victory for oral sex. Maybe the MPAA isn't quite as aggressive lately as they seem — maybe it's just the recent crop of movies that "force" them to behave that way. Who knows? In a somewhat unanticipated move, Eli Roth has long been an advocate of the MPAA, but he's spoken from the perspective that they're a much better alternative than, say, a government-sanctioned ratings system. On that point, he's correct. We don't need Senators rating the Fassdong, right? (They wouldn't stand a chance against that beast.) Still and at least in the case of Bully, the MPAA really needs to lighten up and let this movie be seen by the audience for which it was intended.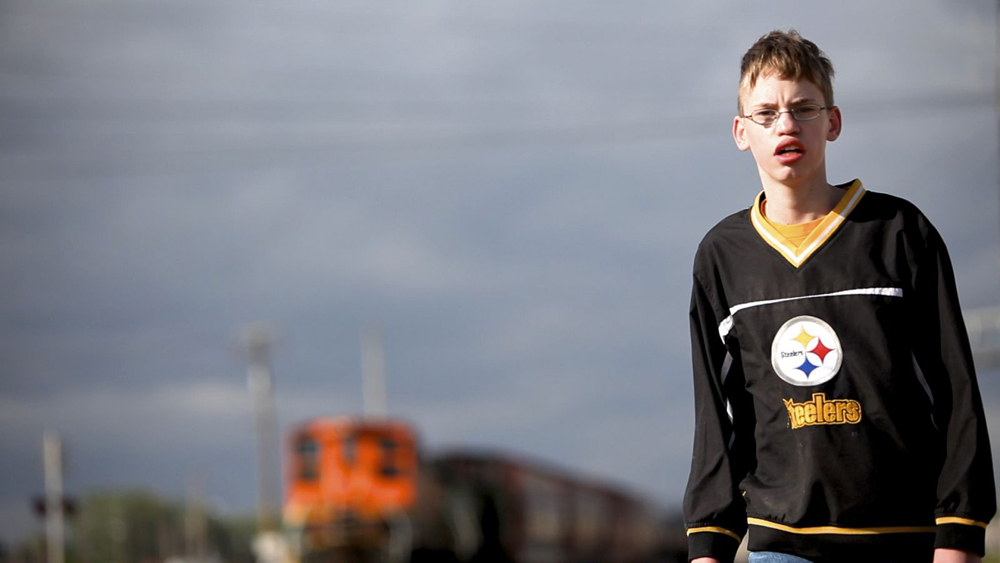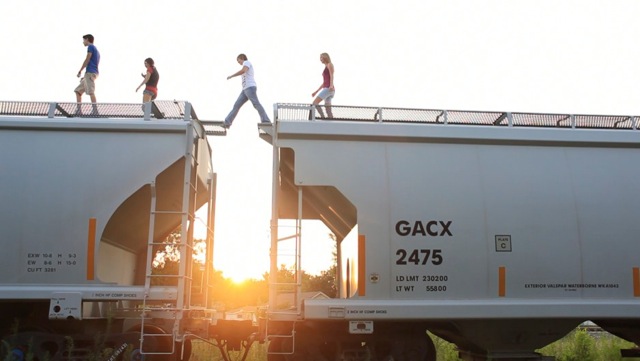 Photos courtesy of AllMoviePhoto
Written by Bedhead

Posted in Demi Lovato, Eli Roth, Ellen DeGeneres, Jessica Chastain, Lady Gaga

- Friends reunion on Ellen [Popsugar]
- Lindsey Vonn watches Tigers kids [Lainey Gossip]
- George Michael fell out of a car going 70mph [D-Listed]
- Real Housewives of Orange County recap [Reality Tea]
- New Man of Steel trailer [Pajiba]
- Jared Padalecki's hot bod [Buzzfeed]
- Doctors confirm Taylor Swift's new boobs [Evil Beet]
- Catherine Zeta-Jones finished treatment [CDAN]
- Anna Paquin hates the paps [Celebslam]
- Lance Armstrong is gross [The Blemish]
- What is Barbara Palvin wearing? [Moe Jackson]
- This is Petra Nemcova? [SVC]
55 Responses to "Celebrities protest 'Bully' R-Rating, is the MPAA full of crap?"