Are John Edwards & Rielle Hunter trying to have another baby?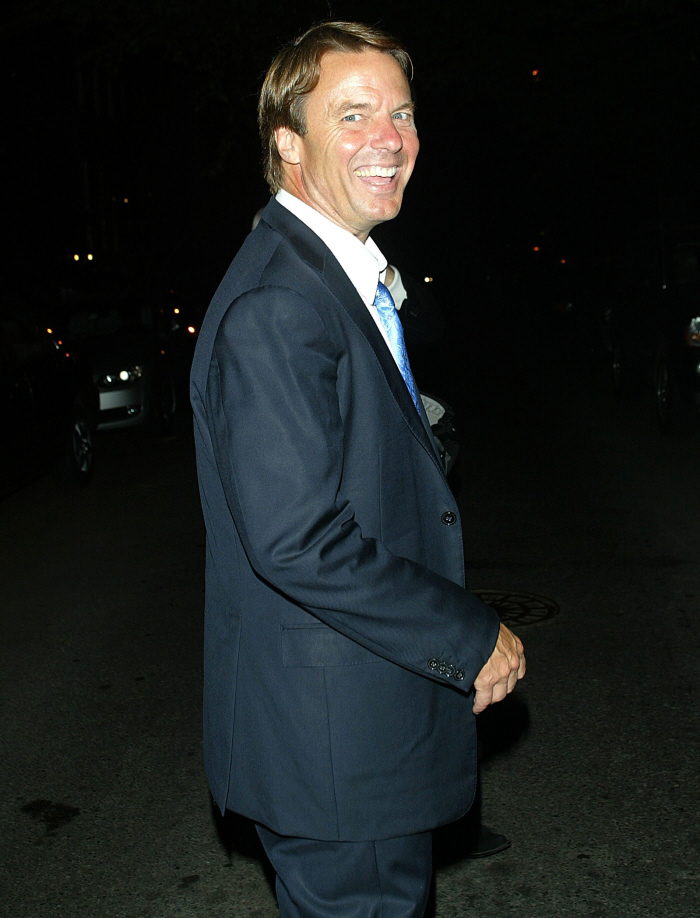 We haven't written about John Edwards since he got indicted, and his mistress-girlfriend Rielle Hunter allegedly dumped him. That was last spring, about a year ago. Or put another way, just a few months after Elizabeth Edwards died and John Edwards immediately (allegedly) proposed to Rielle. So let's check in with John and Rielle, shall we? This story comes from The Enquirer, which has broken SO many stories about this horrible and sketchy situation. The Enquirer even got the details of Elizabeth's will correct. Basically, I believe this story 100%. And while I don't believe that Rielle and John should have to spend the rest of their lives branded with scarlet A's, this situation still has enough vulgarity to make me sick. Rielle wants to have another baby, and she might be pregnant right now. And John might be going to jail, of course.
JOHN EDWARDS and his mistress RIELLE HUNTER are keeping a startling baby secret – the couple has made the shocking decision to have another child! That's what sources tell The ENQUIRER as the 58-year-old disgraced former presidential candidate prepares for his federal trial in April.

"Rielle's biological clock is ticking loudly and she's desperate to have an­other baby with John," a source close to the 48-year-old blonde divorcee told The ENQUIRER. "She's not sure what the future holds for John, and that's made her even more determined. She wants to get pregnant before the trial begins. She'd love to have another sibling for their daughter Quinn. And John, who loves children as much as she does, is on board with the baby plan – and it's given him even more impetus to win his trial and not go to prison."

""Meanwhile, Rielle feels comfortable in her new role as suburban soccer mom. She's made friends with some of the other mothers in the neighborhood and has even shown excitement about missing her period."

Edwards' career and personal life ex­ploded after he was exposed as a cheater by a series of blockbuster ENQUIRER exclusives beginning in 2007. After ve­hement denials, he was finally forced to admit paternity of Quinn, now 4, before his wife Elizabeth lost her heroic battle with breast cancer on Dec. 7, 2010.

The affair also sparked major legal woes for Edwards. Last June, he was indicted by a federal grand jury on six felony charges that he illegally used campaign funds to cover up his extra­marital affair.

If convicted, the former senator faces a maximum 30 years in jail and $1.5 million in fines. He denies doing anything illegal.

Last June, The ENQUIRER revealed that Rielle dumped Edwards just days before he was indicted, and sources said she would testify against him at trial. But Rielle has now forgiven him, say insiders, and she rushed to his side after a frightening heart condition delayed the start of his trial.

Edwards' two youngest children with Elizabeth – Emma Claire, 13, and Jack, 11 – live with him at his family home in Chapel Hill, NC, while Rielle and their daughter live nearby.

Rielle has curtailed alcohol in preparation for her pregnancy, and because she worries John may end up in prison, "she's made having another baby top priority," disclosed the source. "Rielle is happy that she and John are doing well and that his children have finally embraced her, but she wants a family of her own. She's in great physical shape, so she's hoping to get pregnant soon – if she isn't already."
[From The National Enquirer, print and online editions]
There's just something NOT RIGHT about both John and Rielle. I feel like Rielle lives in a delusional bubble of self-pitying self-absorption and John has joined her there because the reality of his own life is too frightening. What a wonderful way to bring yet another life into the world.
Also, I don't buy that John's family with Elizabeth – Cate, Emma and Jack – even get along with Rielle at all. I don't buy that John is even in Emma and Jack's lives all that much. Isn't Cate raising her younger siblings? Wasn't that Elizabeth's wish?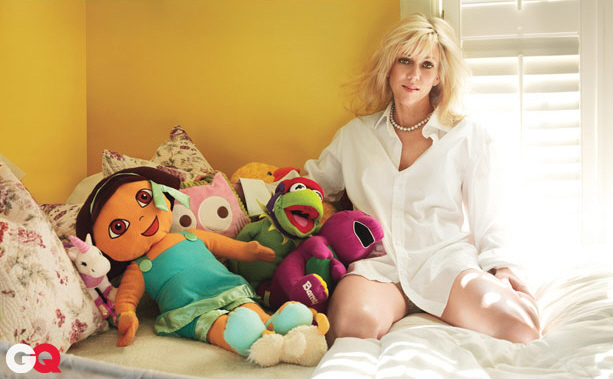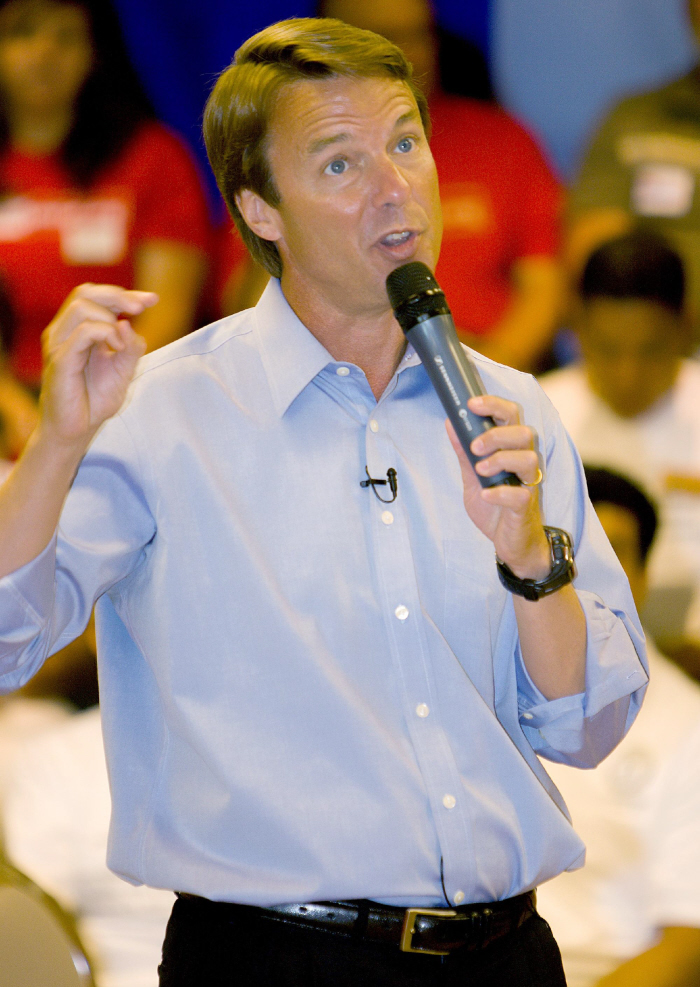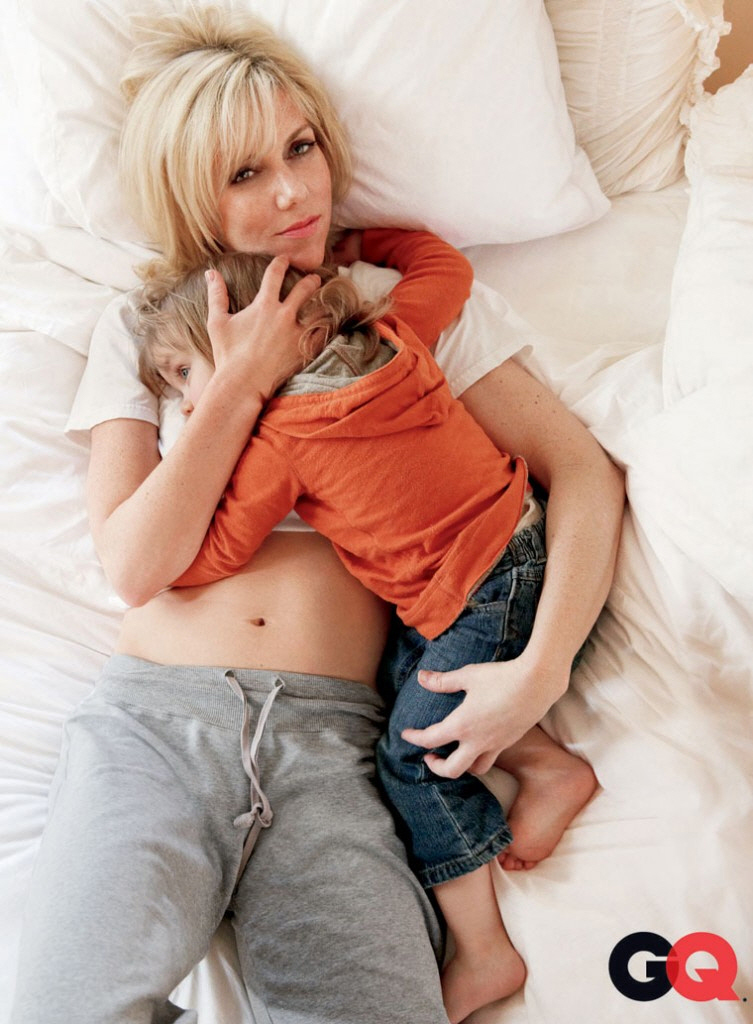 Photos courtesy of GQ, WENN.

Written by Kaiser

Posted in John Edwards, Rielle Hunter

- Who butchered the National Anthem? [D-Listed]
- Rob Lowe never ages [Lainey Gossip]
- What is Vanessa Hudgens wearing? [Go Fug Yourself]
- Summer guide to reality TV [Reality Tea]
- Game of Thrones recap [Pajiba]
- Tan Mom's music video [Buzzfeed]
- Amanda Knox is broke [Starcasm]
- Backstage at the Billboard Awards [Popsugar]
- Miley is still stuck in the 90s [Popoholic]
- Blind Items revealed: Adam Levine [CDAN]
- Hugh Hefner bought Crystal Harris a house [Celebslam]
- What happened to Aimee Teegarden? [The Blemish]
58 Responses to "Are John Edwards & Rielle Hunter trying to have another baby?"