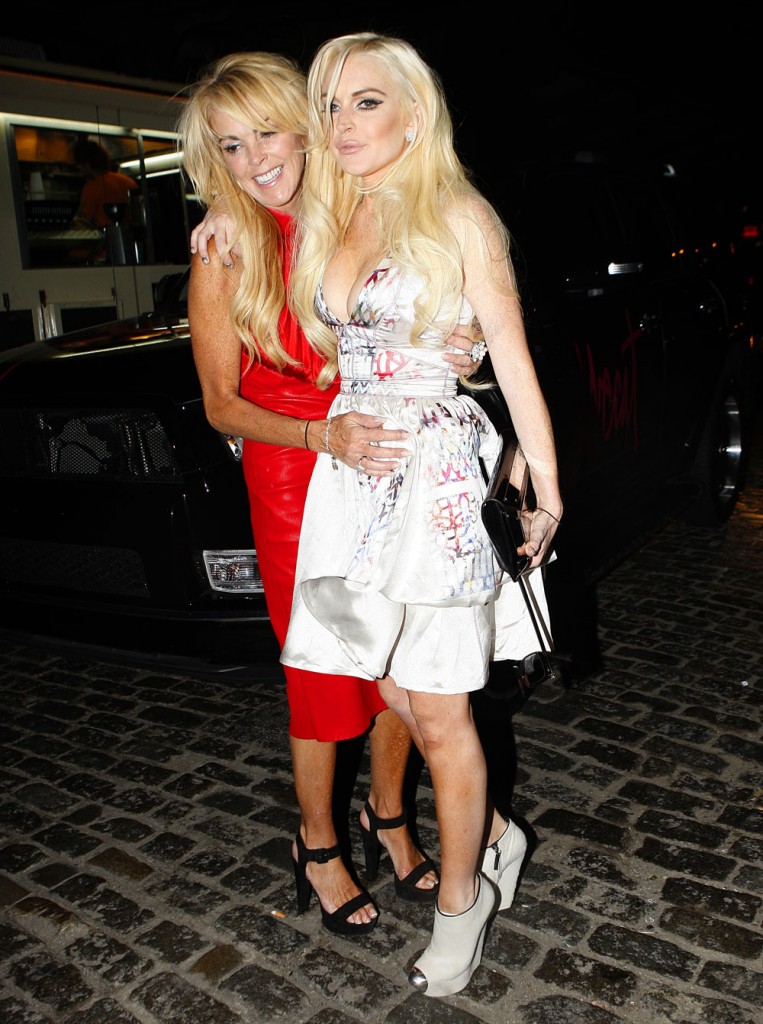 Whoever set up this new "DialAStar" (link has automatic sound) business venture is a genius. Just charge people exorbitant fees to talk to D-listers and reality stars, and then pocket 50% of the profits. "Celebrities," porn and reality stars charge anywhere from $10 to $25 a minute, and for that bargain price you can talk to them about topics that they're comfortable with. Dial-a-star participants include Octomom, Tila Tequila, Dina and Michael Lohan, Kate Major, Crystal Harris and former Charlie Sheen victim Capri Anderson. Here's more on the service, thanks to TMZ:
Forget "Real Housewives" … Danielle Staub is now earning over $1,000 AN HOUR to chat on the phone with fans … and here's a shocker, she doesn't even need to talk dirty.

The former reality villain has joined forces with a website called Dial-A-Star.com … connecting fans with z-list celebs at a premium price … Staub gets $18-per-minute.

And she isn't the only one cashing in …

Tila Tequila ——– $20-per-minute
Dina Lohan ——- $18-per-minute
OctoMom ———- $12-per-minute
Michael Lohan — $10-per-minute

There's more … including "Jersey Shore" cast-off Angelina Pivarnick, Charlie Sheen's tryst Capri Anderson, and Hugh Hefner's ex-fiancee Crystal Harris.

We're told the site's been blowing up since it launched last week … with Staub taking the honors as the top earner … raking in $6,000 in calls since the launch. Angelina and Michael Lohan are tied for second with over $3,000 each, followed by Octomom at $1,260.
[From TMZ]
I'm a "journalist" and could potentially call up to get some quotes from Michael or Dina Lohan, or maybe even the Octomom. The FAQ for the site specifies that the "celebrities" have topics they're willing to talk about, meaning that while Michael Lohan is probably up from some dirty/violent talk, his ex wife will just drunkenly shoot you down and slur about how Lindsay is a working actress slandered by the media. (Danielle Staub or Tila Tequila would be game for it though.) Plus it would cost me from $600 to $1500 an hour for the privilege! Even if I could get either of these fools to open up over the phone, it's not like their quotes are worth that much. They've saturated the media with their family drama already, and we know Octo is just batsh*t and old news. So maybe this isn't that genius of an idea. I'd rather talk to Miss Cleo and know where my future is headed. The psychics cost as low as a dollar a minute and they're probably friendlier and easier to talk to. For $60 you only get a commercial break's time with Dina Lohan.
Header is from 9-14-11. Image below is from 2-10-12. Credit: WENN and Fame