LeAnn Rimes tweets loved-up photos of Eddie, whines about "judgmental" people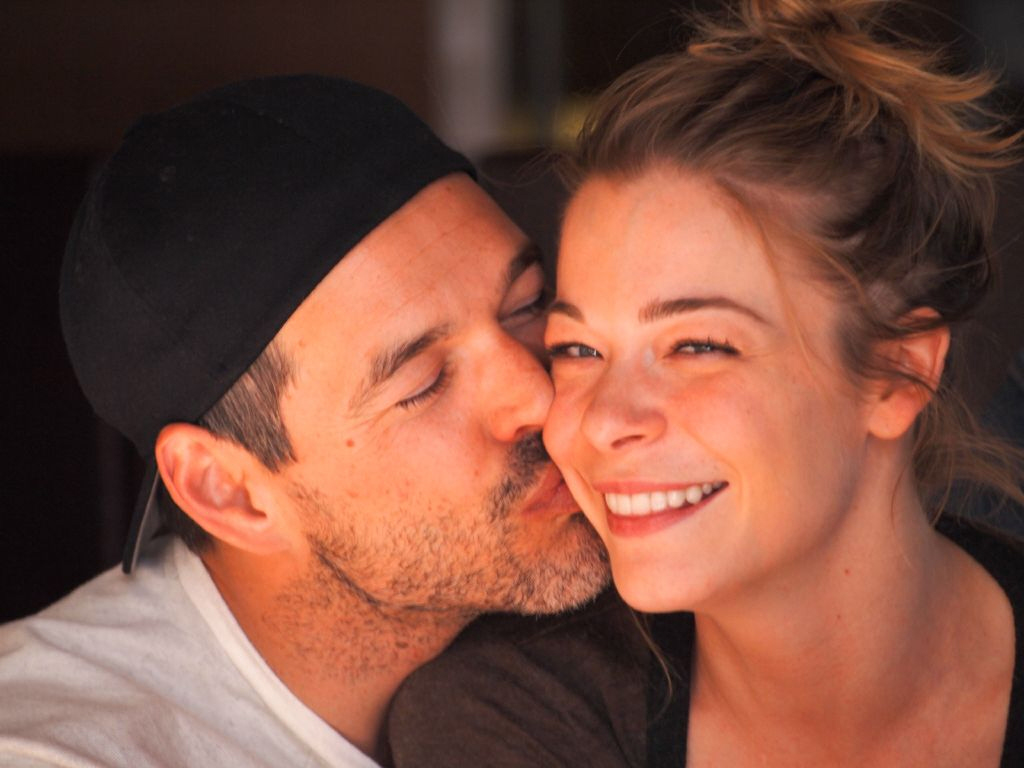 Over the weekend, LeAnn Rimes tweeted these photos while she and Eddie Cibrian seemed to be on vacation in Mammoth with some friends. The header photo included the comment "Sweet kisses". The one with LeAnn and a woman was tagged "My girl Lizzy". And the one where Squints is nuzzling Eddie was tagged "I love this man." I believe "Lizzy" is the girl that LeAnn was making out with while Eddie photographed them – go here to see those photos. Look, I don't have a problem with girl friends being touchy-feely and stuff. God knows, I've been felt up by more girl friends than boyfriends. But it's kind of gross in the way LeAnn's crazy famewhoring is always gross, with the added dimension of Eddie (and the paparazzi) documenting everything.
She is known to often put on a public display of affection with her husband Eddie Cibirian, the pair constantly kissing and cuddling for the world to see. But LeAnn Rimes was spotted seemingly puckering up to another woman yesterday, as she fooled around with a girlfriend during yet another holiday break to popular ski spot Mammoth, California. And instead of Cibrian being worried about his 29-year-old wife with her hands and lips all over someone else, the 38-year-old actor was cheering on and even took photographs of the naughty embrace.

The risque behaviour went down on the balcony of a cabin the duo had seemingly rented with another couple, including LeAnn's blonde-haired girlfriend 'Lizzy'. Drinking beers on the porch, LeAnn and her gal pal started to get frisky during the afternoon. The two women were not only seen puckering up, but embracing, and LeAnn even stripping off to expose her black bra and also nuzzling her face in her friend's chest.

Eddie and his fellow male mate not only witnessed the conduct, but also appeared to be cheering the girls on, especially when they leaned in for a kiss.

LeAnn's extra good mood may have something to do with her being in talks to be the next X Factor USA judge. Cibrian has confirmed that his wife has been in talks with show boss Simon Cowell for the job. He told TV show 'Extra': 'They've been talking. I think she would be unbelievable on a show like that. Plus she can sing.'
[From The Mail]
Haha, Eddie really wants LeAnn to get that job. His woman's gotta work!
As I was going through LeAnn's Twitter, I was reminded once again that her feed is basically a series of rants of an unhinged, self-pitying famewhore who believes that she's the biggest martyr in the world. She was tweeting about "judging" people, and here's a little of what she wrote:
If your gonna make it a habit in life to not judge others, a good habit at that, then non judgment applies for all human beings not just those you love.

it is [natural to judge people], no question, but why should anyone be so judgmental of anyone? Especially when they know nothing about them?

there's also a way to do it less. I always look at someone and think I don't know their story like they don't know mine. It brings me instant empathy and the judgement goes away. There's a way to change that part of ourselves. I guess from being in the public eye all my life I have learned not to judge as much at all anymore. I have myself and my family to worry about and take care of. Being a better me and helping others feels way better than judging another.
[Via LeAnn's Twitter]
LeAnn is basically the second coming of Jesus Christ because she has to deal with so much "judgment" from everyone, and she has made it her mission in life to stand up for non-judgment. Here's the question, though: Why is LeAnn JUDGING judgy people? Did I just blow your mind?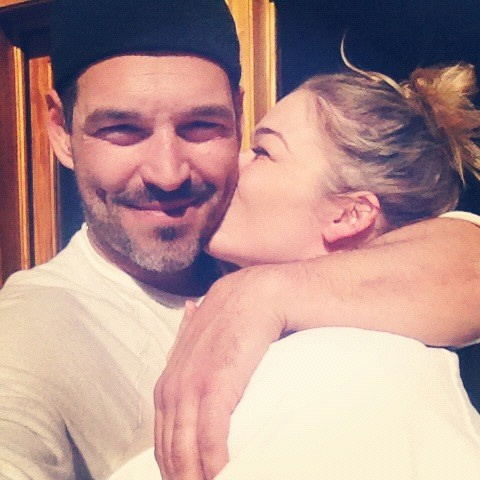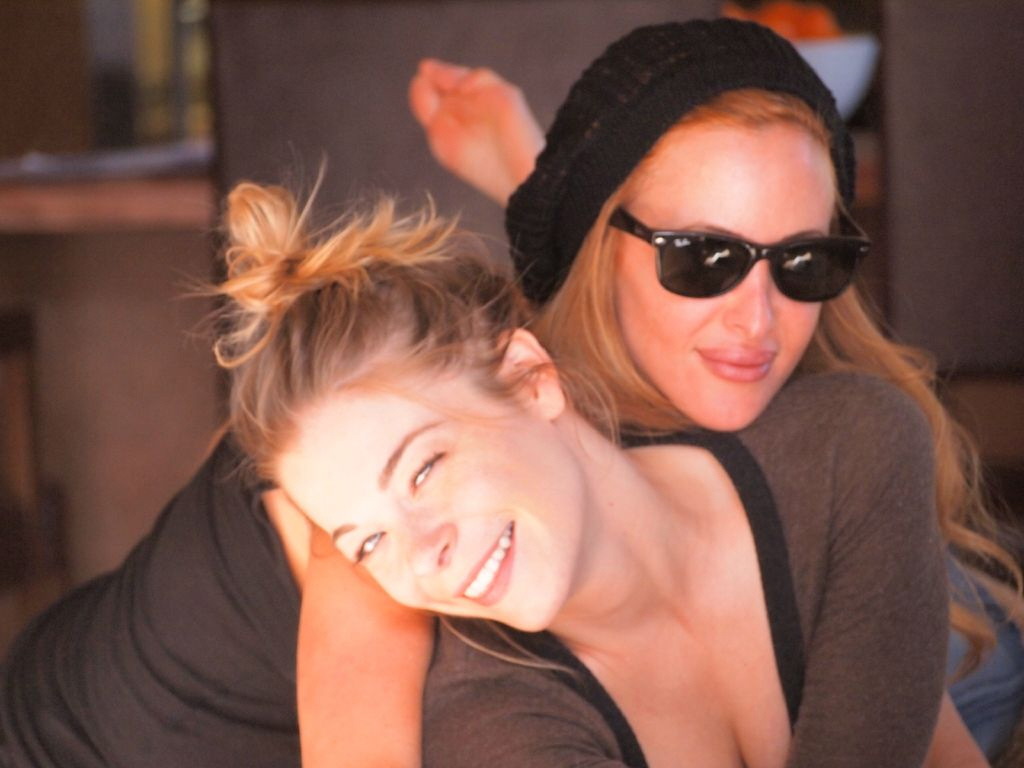 Photos courtesy of LeAnn's Twitter.

Written by Kaiser

Posted in Eddie Cibrian, LeAnn Rimes

- The Blemish interviews Carmen Electra [The Blemish]
- Rumer Willis joins Pretty Little Liars [Lainey Gossip]
- Morgan Freeman falls asleep during interview [D-Listed]
- Fug or fab: Isla Fisher [Go Fug Yourself]
- Tamra Barney confirms spinoff [Reality Tea]
- Movie franchises that rebounded [Pajiba]
- Why Dylan McKay is the perfect boyfriend [Buzzfeed]
- Saoirse Ronan could have been a Lohan [Evil Beet]
- GIFs from Cannes [Popsugar]
- Cat massages a dog [CDAN]
- Heather Graham is so pretty [Celebslam]
- What is Lucy Hale wearing? [Moe Jackson]
113 Responses to "LeAnn Rimes tweets loved-up photos of Eddie, whines about "judgmental" people"