Liam Neeson steps out with Freya St. Johnston, his girlfriend of a year & a half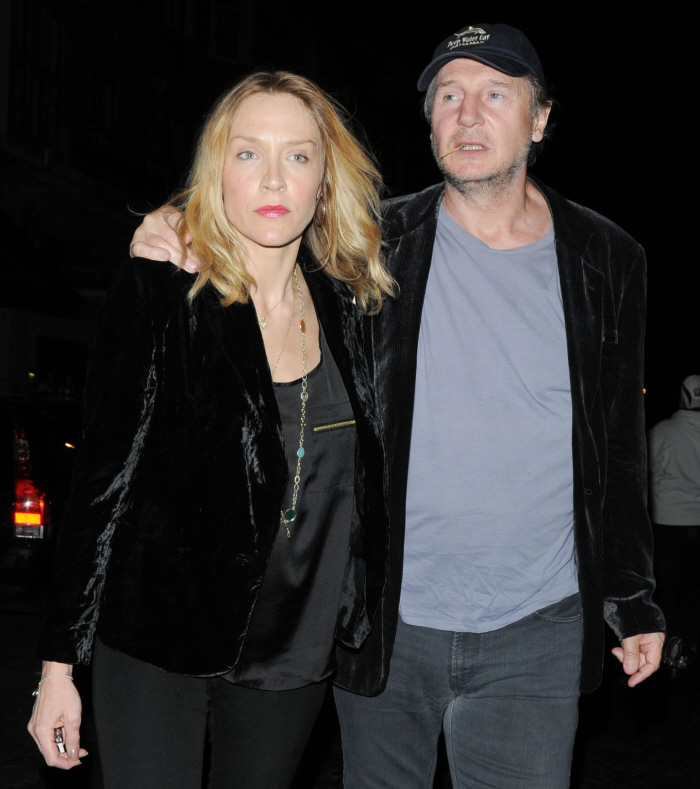 About 18 months after Nathasha Richardson passed away, Liam Neeson began dating a 30-something English blonde named Freya St. Johnston. That was circa September 2010, and last year, The Enquirer claimed Freya and Liam had gotten engaged, although Liam and Freya never confirmed or denied it. Anyway, these are some new photos of Liam and Freya leaving a restaurant in London over the weekend. I can see a faint resemblance to Natasha. It's not a Rebecca or Vertigo-level creepy resemblance, but there's something there. Also, Freya has a touch of Chloe Sevigny, right? Anyway, they look okay together. I'm glad Liam hasn't drowned himself in an endless stream of young girls. He found a nice lady, and they seem to be settled and content with each other. It's nice.
There are about a million smaller Liam stories this week, probably because he's promoting Wrath of the Titans (#2 at the box office this past weekend) and Battleship (it's out next week) and he's talking to various media outlets about random things. Here are some highlights:
*He has a cameo in The Dark Knight Rises. I don't know what to make of that. Neither does Liam, who said, "I don't know anything about it, mate. Seriously. I honestly, genuinely don't know anything about it."
*He hates the internet, and his sons are always trying to teach him how everything works. Liam admitted, "I can send an email, slowly… But I don't get any of the rest if it. Even the Internet is scary to me. The other day my son said, 'Go on, type 'free p-rn' in there and I did and I was like, 'What the f***is that!' It was terrifying."
*He's signed on to a new movie written by Paul Haggis, which will shoot in the fall. His love interest? OLIVIA WILDE. Ugh. Liam said, "I'm doing a movie in September for four weeks with Olivia Wilde. We have some serious love-making to do so I have some push-ups to do… It's a really interesting part and I get to go to bed with Olivia Wilde! It's a small film. It's a really interesting script… It's a love story between different couples. I play a writer – or at least, I think so at the minute. It's about a writer trying to get over a tragic death that he emotionally tries to access through the characters he writes about. He imagines their reactions to this tragic death of a kid drowning in a swimming pool."
*Liam and Ralph Fiennes did an interview together about how they have, in Ralph's words, a "a romance, a Godly bromance." Ralph was talking about Wrath of the Titans, of course, but I think it suits their real-life bromance too.
So… Liam sounds good. It's been more than a year since his heart-wrenching interview with Esquire, in which he discussed Natasha's death at length. At that point, he seemed to still be in a psychological state of deep grief, and I'm hoping that he's feeling a bit lighter these days. It's not that I think he's "forgotten" Natasha or that I think he should or could forget her. I'm just saying that three years have passed, and he's got two healthy sons and a thriving career, and I won't begrudge this lovely man some lightness and happiness.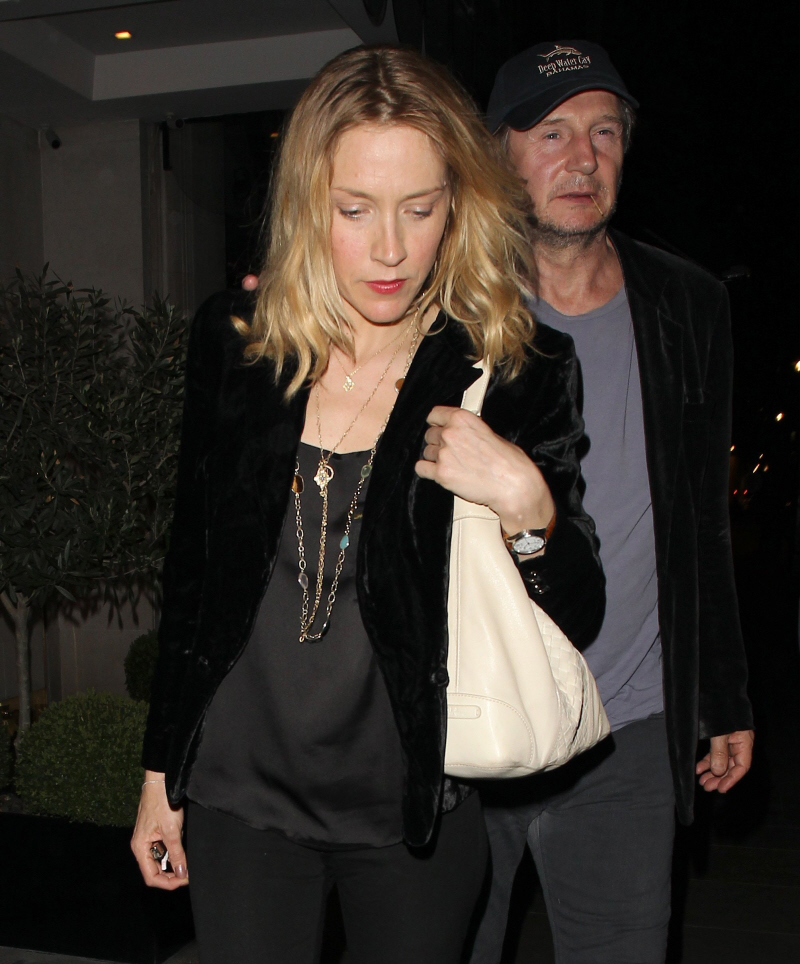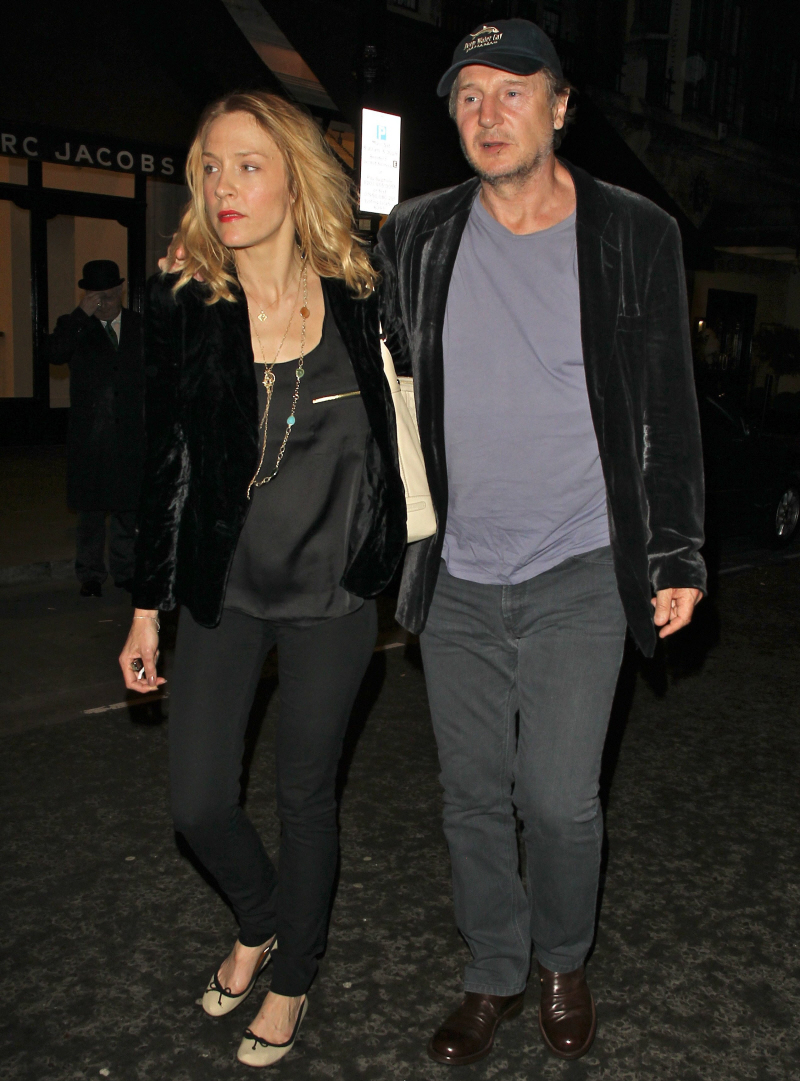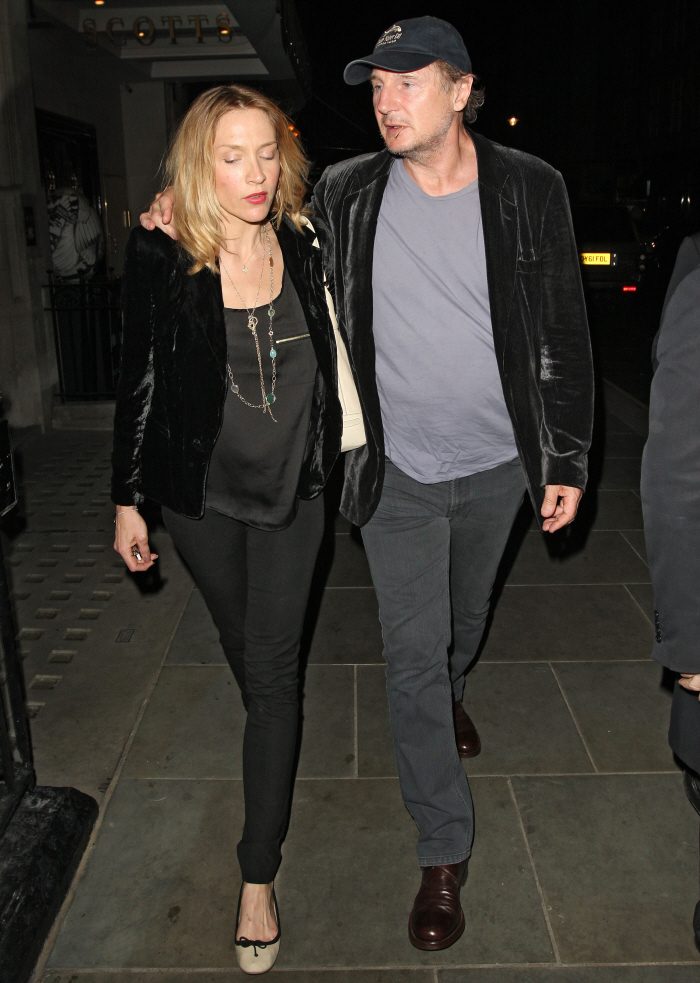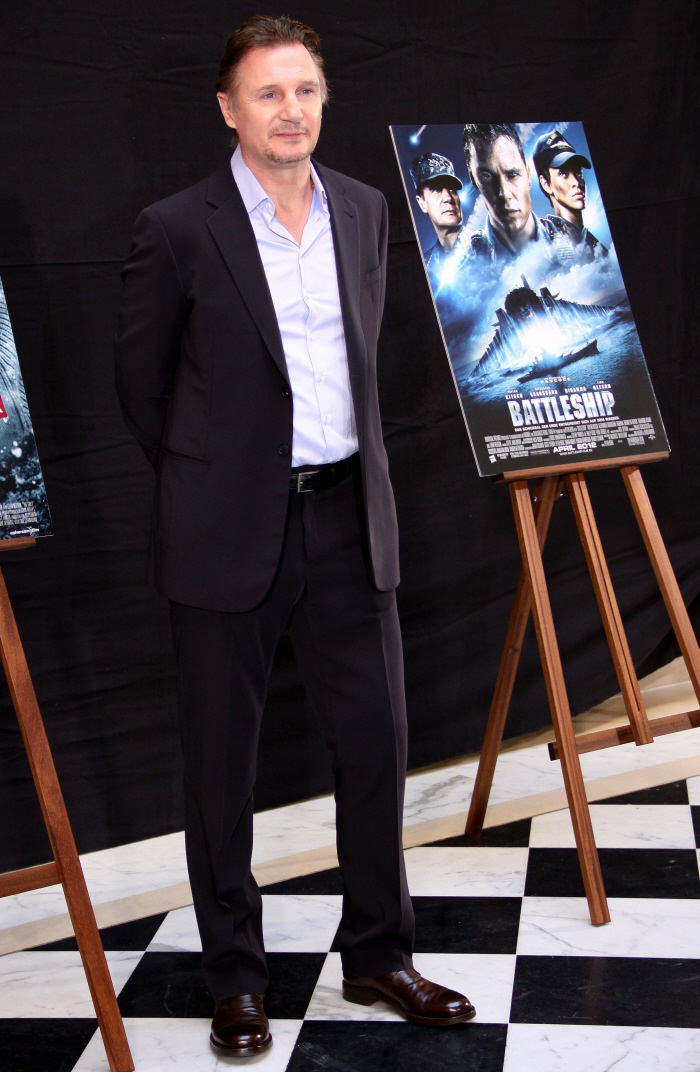 Photos courtesy of WENN and Fame/Flynet.

Written by Kaiser

Posted in Liam Neeson

- Friends reunion on Ellen [Popsugar]
- Lindsey Vonn watches Tigers kids [Lainey Gossip]
- George Michael fell out of a car going 70mph [D-Listed]
- Real Housewives of Orange County recap [Reality Tea]
- New Man of Steel trailer [Pajiba]
- Jared Padalecki's hot bod [Buzzfeed]
- Doctors confirm Taylor Swift's new boobs [Evil Beet]
- Catherine Zeta-Jones finished treatment [CDAN]
- Anna Paquin hates the paps [Celebslam]
- Lance Armstrong is gross [The Blemish]
- What is Barbara Palvin wearing? [Moe Jackson]
- This is Petra Nemcova? [SVC]
71 Responses to "Liam Neeson steps out with Freya St. Johnston, his girlfriend of a year & a half"