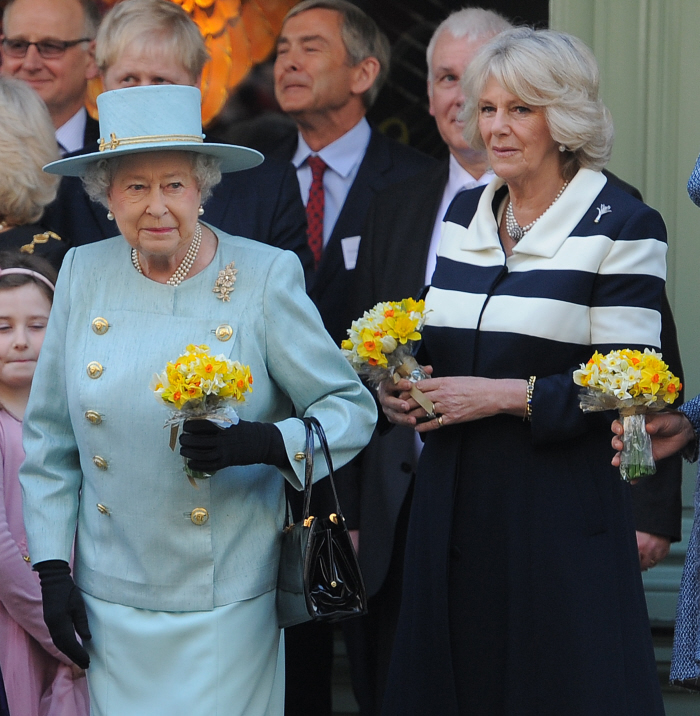 Believe it or not, we do get requests for more coverage on Camilla Parker-Bowles, the Duchess of Cornwall. Much like Duchess Kate, Camilla will always be known by her pre-royal name, I think. Most people outside of the UK draw a blank with "the Duchess of Cornwall" but everybody knows "Camilla Parker Bowles." Anyway, these are some photos of Camilla over the past few months. The pics where Camilla is packing heat are from her trip to Denmark, where she made a visit to the set of the Danish TV show The Killing. Would you like to know what today is? It's Camilla and Charles's seventh wedding anniversary. I can't believe they've already been married for SEVEN years. Crazy. So to celebrate their union (eye roll), the Queen has finally deigned to make Camilla a "Dame Grand Cross of the Royal Victorian Order." It's basically the fanciest award the Queen can give her:
The Queen has finally given her daughter-in-law the Duchess of Cornwall the seal of approval by awarding the royal her highest personal honour. Camilla is to become a Dame Grand Cross of the Royal Victorian Order to mark the seventh anniversary of her wedding to Prince Charles today.

The couple married on April 9, 2005, in a civil ceremony at the Guildhall in Windsor after a controversial relationship spanning several decades. Once seen as the other woman in Charles's marriage to Princess Diana, Camilla has become an integral member of the Royal Family since she married Charles.

Awards under the Royal Victorian Order are in the Queen's personal gift and unlike others are bestowed independently of Downing Street. They are given by the head of state to those who have served her or the monarchy in a personal way.

The order was founded in April 1896 by Queen Victoria as a way of rewarding individual service to her. In becoming a Grand Dame, Camilla – who will now have the letters GCVO after her name – will join other senior female royals including Princess Anne, the Countess of Wessex and the Duchess of Gloucester. Some royal observers say they would have expected Camilla to receive the honour before now. Sophie Wessex, Prince Edward's wife, was appointed to the order in 2010.

But Palace sources stressed there was no snub and said the award recognises the 64-year-old duchess's hard work as a member of the monarchy during the past seven years. At a time when most women her age would be looking forward to a slower pace of life, she now carries out hundreds of royal engagements each year. The duchess has also taken on a wide range of patronages and travels extensively overseas with the prince on official visits.

The honour suggests Charles's wife is now fully accepted in the royal family despite the pair breaking royal convention with their marriage. As a divorcee, previously married to Andrew Parker Bowles, Camilla was disliked by the public as the woman suspected of diverting Charles's affections from Diana. But after his divorce, Charles made it clear that his relationship with Camilla was 'non-negotiable' and slowly brought her into the royal circle through a series of carefully organised public appearances. This eventually led to her sitting in the royal box behind the Queen for one of the Golden Jubilee concerts at Buckingham Palace in 2002.

Recently, she has provided valuable support to the new Duchess of Cambridge, who has turned to her for advice on entering royal life. Camilla was spotted at a London hotel last year advising the then Kate Middleton on her upcoming wedding to Prince William. A Buckingham Palace spokesman said Camilla will be invested with the insignia of her rank, which she will wear at official functions, at a later date.
Many are taking this as the Queen's long-awaited acceptance of Camilla. It's been said for many years that the Queen never cared for Camilla as a person, or as a daughter-in-law. But while Camilla isn't setting the world on fire with her amazing personality, she has become a conscientious hard-working member of the royal family. Camilla is often described as "accessible" and "down to earth" – she was recently photographed giving a lecture to a horse! And for God's sake, they're letting her play with guns. That's pretty accessible. So it's nice that the Queen has finally let Camilla come into her special little Victorian Cross club. I tend to think that Duchess Kate has much more in common with Camilla than with Diana – maybe Kate will end up with the same medal after a few years? Or maybe Kate will just go on a few dozen more vacations.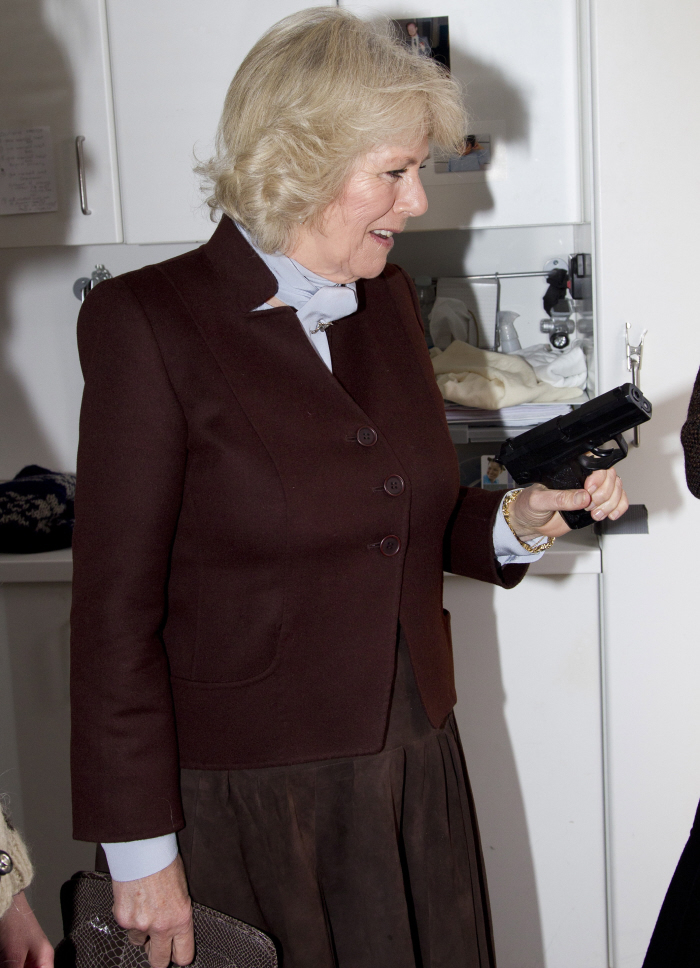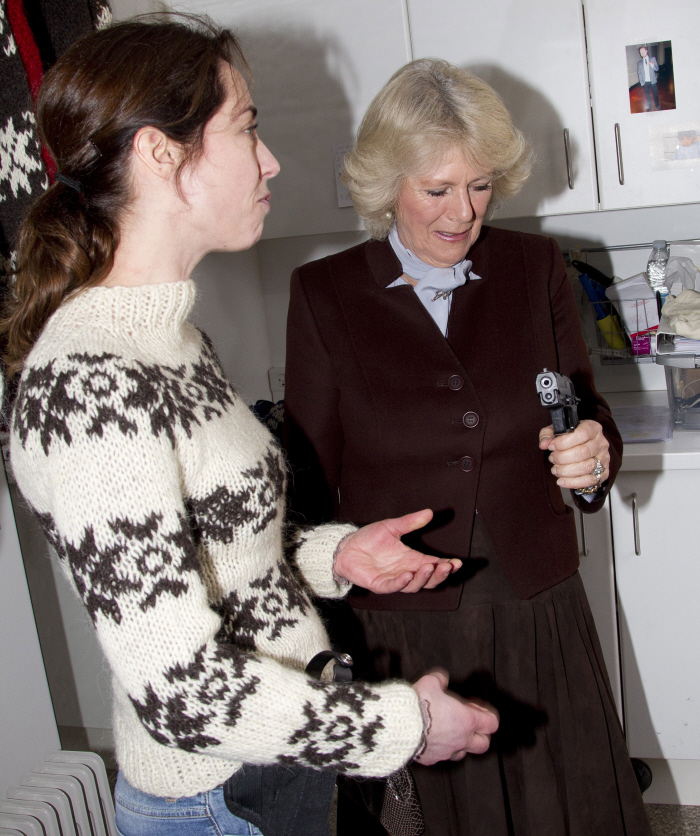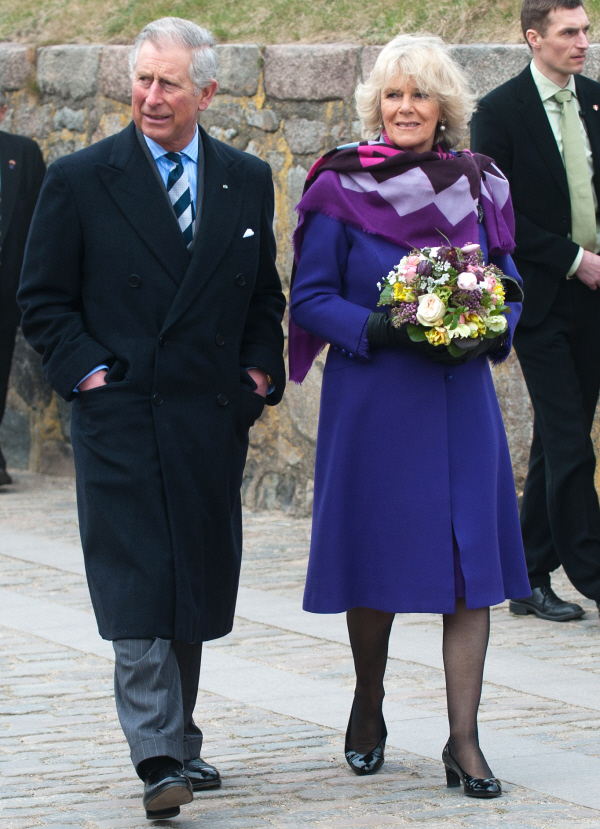 Photos courtesy of WENN.