People: Jennifer Aniston "is not a bitter person" & she wants Brad to be happy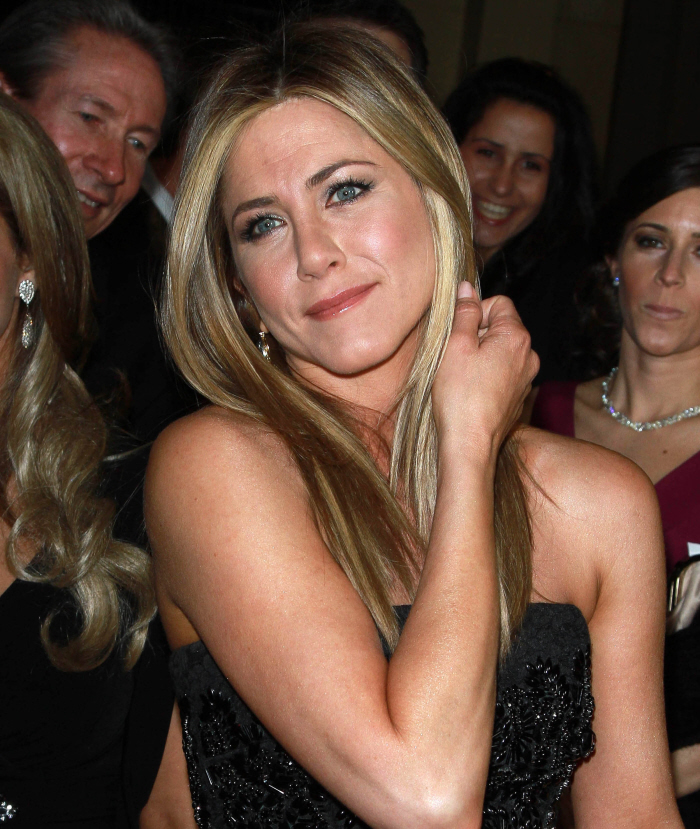 Soon after Brangelina's engagement was announced last Friday, Hollywood Life had a story about Jennifer Aniston being "happy" for Brad and Angelina. Then E! News got into the act late Monday, with sources telling them that Jennifer "doesn't care" about the engagement, and that she's "moved on" even though nobody thinks she has "moved on." And now it's time for People Magazine's sources to weigh in. People Mag, the gold standard of celebrity gossip. If People says it happened a certain way, that's the way it happened (or the way their publicist would have you believe it happened). So what do People's sources say? Jennifer has "moved on". Yet again. Jennifer "is not a bitter person" – contrary to all of those bitter interviews, I guess. And she's "very happy with Justin." Of course.
Jennifer Aniston has nothing but warm wishes for her ex-husband Brad Pitt and his new fiancée, Angelina Jolie.

"Jen moved on a long time ago, and she is trying to just focus on her own happiness," a source says of the actress, 43, who will celebrate her 1-year anniversary with boyfriend Justin Theroux in May. Pitt and Jolie announced their engagement last week.

"Jen is not a bitter person and she has always wanted Brad to be happy," says the source. The couple divorced in 2005 after five years of marriage.

"Jen spent many happy years with Brad and thinks their divorce was meant to be," adds the source. Now living in L.A. with actor-writer Theroux, 40, "she is very happy with Justin – and that's what she is focusing on right now."
[From People]
I said yesterday that I was going to wait until Jennifer said something directly, or until it was clear that her publicist spoke to an outlet. I was holding out for Us Weekly, but I'm going to take this People story as The Official Aniston Version. Right? This is how Aniston wants to put herself out there, so let's analyze this move. She's not bitter. She has moved on. She's focusing on her own happiness. She's focusing on Justin. She's always wanted Brad to be happy (but not Angelina). Eh. Sure. This situation makes me sleepy.
What's more interesting to me is that People Mag drops in the whole "one year anniversary" thing with Justin. Yeah… they didn't get together last May. They got together months before. They've already spent more than a year together. So I've got to wonder if, beyond the tabloid BS, Jennifer and Justin are actually engaged or already on the "marriage path". Because you know what sucks? If Jennifer and Justin announce their engagement at any point in the next six months, everyone will just say they're copying, or that Aniston is dragging Justin to the altar to one-up her ex-husband. And… that's not fair to her. She homewrecked her piece, she should get to marry him whenever and however she wants.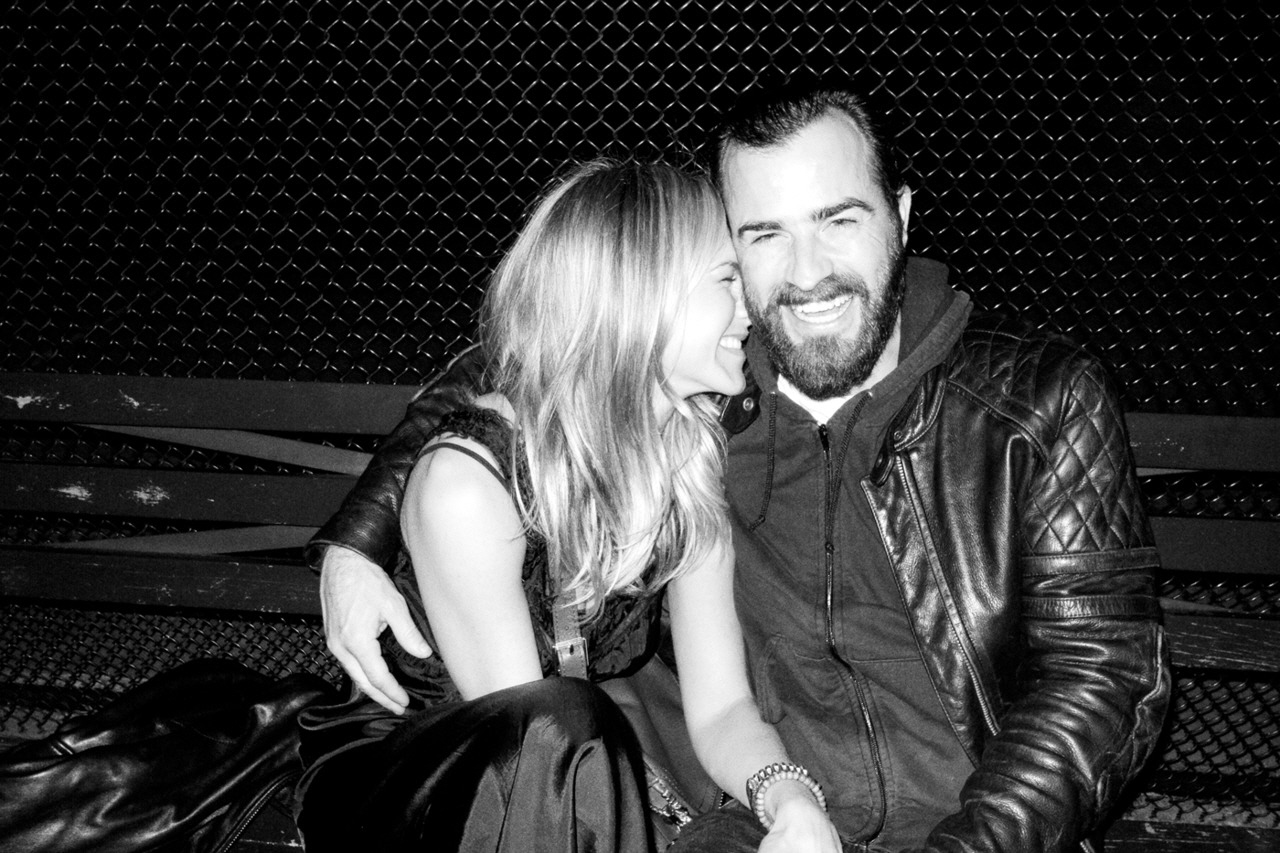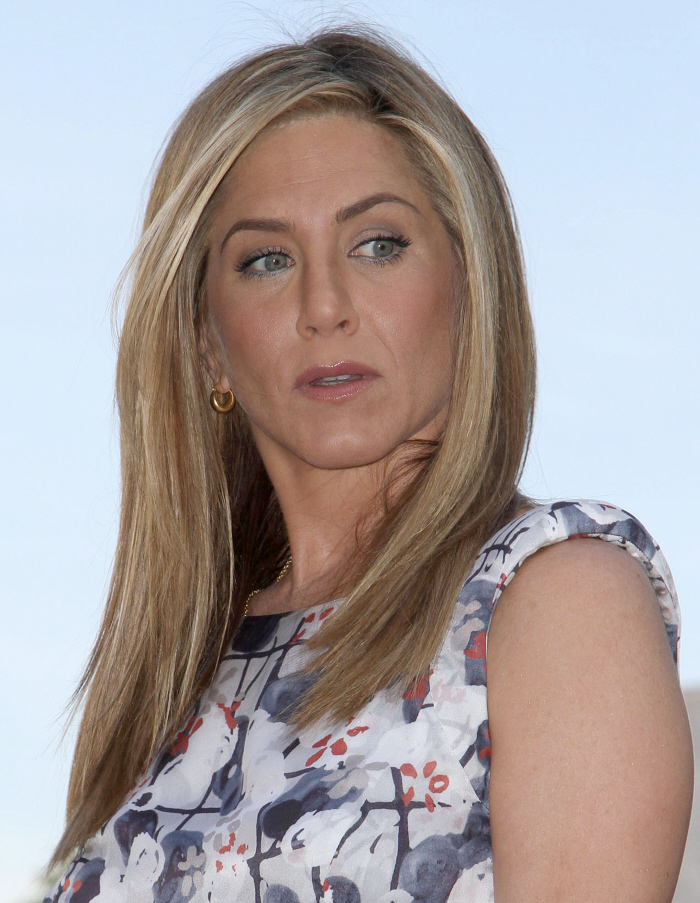 Photos courtesy of WENN, Terry's Diary.

Written by Kaiser

Posted in Brad Pitt, Jennifer Aniston, Justin Theroux

- Friends reunion on Ellen [Popsugar]
- Lindsey Vonn watches Tigers kids [Lainey Gossip]
- George Michael fell out of a car going 70mph [D-Listed]
- Real Housewives of Orange County recap [Reality Tea]
- New Man of Steel trailer [Pajiba]
- Jared Padalecki's hot bod [Buzzfeed]
- Doctors confirm Taylor Swift's new boobs [Evil Beet]
- Catherine Zeta-Jones finished treatment [CDAN]
- Anna Paquin hates the paps [Celebslam]
- Lance Armstrong is gross [The Blemish]
- What is Barbara Palvin wearing? [Moe Jackson]
- This is Petra Nemcova? [SVC]
118 Responses to "People: Jennifer Aniston "is not a bitter person" & she wants Brad to be happy"