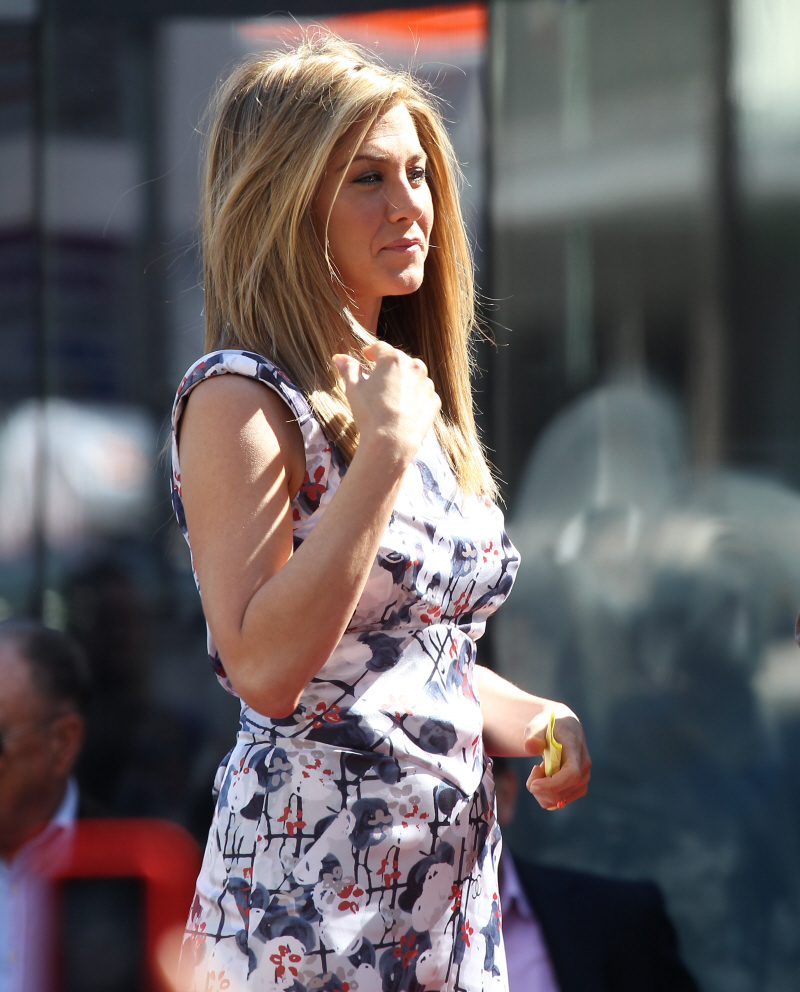 First and foremost, I am not cosigning this National Enquirer story. As I've already said in two of my previous post-Brangelina-engagement stories, I do think Jennifer Aniston is in a good place right now, I think she's happy with Justin Theroux, and I really don't think that she's actively looking to throw herself a giant pity party over her ex-husband's engagement. That being said, I did enjoy this Enquirer story for it's sheer melodrama, and for making Aniston sound like an image-obsessed PR genius. According to the Enquirer, Brad Pitt called Aniston to let her know about the engagement a week before he announced it. And after Jennifer "collapsed" in a fit of tears, she picked herself up and arranged for several planted items about how "happy" she is with Justin. Genius!
Jennifer Aniston collapsed when Brad Pitt called her to break the news that he's marrying Angelina Jolie, sources say. Despite her broken heart, Jen quickly shifted into damage control and publicly boasted about her own happy love life, according to insiders.

"Brad called Jen the first week of April to tip her off about the engagement," revealed a source close to Aniston. "Brad said, 'I wanted you to hear it first from me. I asked Angelina to marry me and she said yes.'"

"The news hit Jennifer like a ton of bricks. Jen never actually believed that Brad would actually marry Angie. Even though she was in a state of shock, she didn't want to let Brad know how heartbroken she was. But as soon as they got off the phone, Jen burst into tears and collapsed! She just sank to the ground in a heap."

After her phone conversation with Brad, Jennifer was sobbing and pouring over mementos of their life together when her current beau, edgy actor screenwriter Justin Theroux, found her, added the source.

"Rather than being supportive, Justin blew up at Jen for continuing to obsess over Brad," the source said. "It was awful. Jen needed comforting, but Justin was too hurt and angry. He accused Jen of still being in love with Brad, and they wound up having a huge fight."

But Jen bounced back. In a true masterstroke, she made a glowing reference to Justin in a magazine interview that hit newsstands shortly before Brad's engagement was announced. "Jen obviously knew the engagement announcement was coming… it was no coincidence that her own story was leaked right beforehand."

Then, after Brad and Angie made their announcement official, Jen had her PR team put out word that she was "happy" for the couple – even though she has called Angelina "really uncool" over her hookup with Brad. Added the first source: "Jen's public face is very different to her private one over Angie. She's never stopped seething over the way she lost Brad to her."
[From The Enquirer, print edition]
I think the whole "Jennifer planted the 'Justin is a protector' story as a way to combat the engagement story" thing is dumb – there's no way Marie Claire Australia would have had such a short lead time. Aniston said that "protector" stuff long before she knew about the engagement. Plus, that's just the way she talks. She wasn't angling – that's how she is. Now, she totally had her publicist plant the E! and the People Magazine stories this week, though. As she should – why would she comment directly when she can get "unnamed sources" to do the heavy lifting?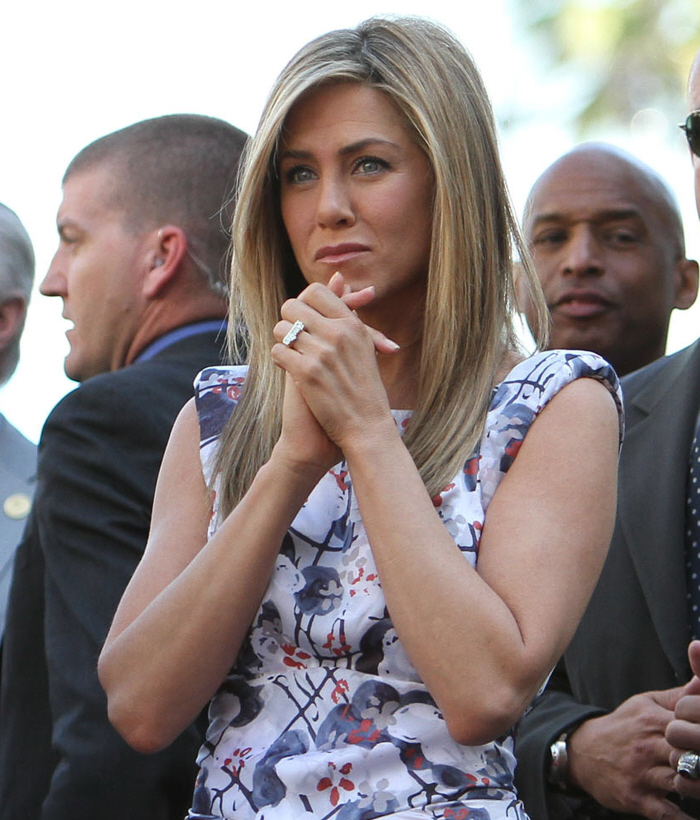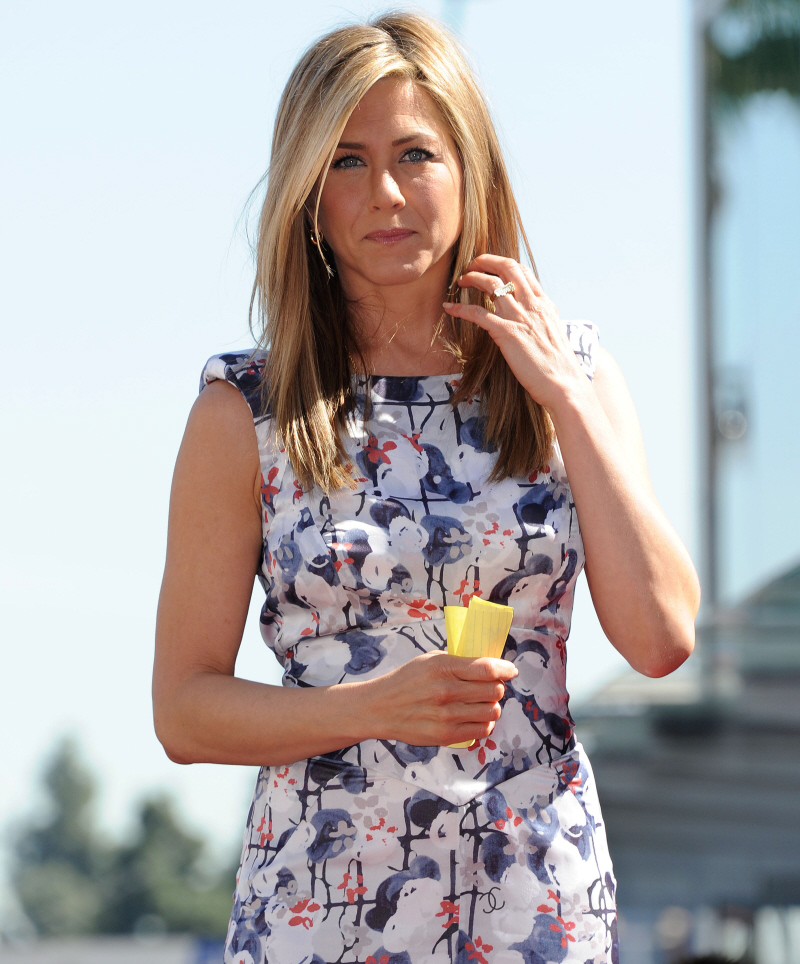 Photos courtesy of Fame/Flynet and WENN.