Were Ginnifer Goodwin & Josh Dallas of "Once Upon" cheating together?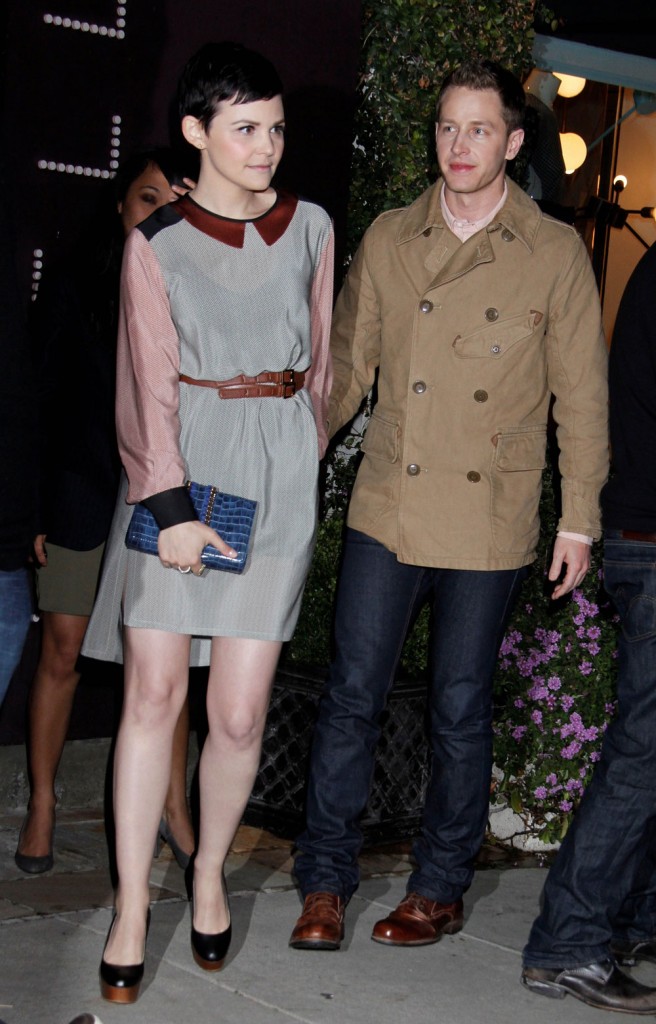 This story might not get a lot of interest, but I have to say it made me squee a little. (Ok, a lot! Update: This was before I learned all the details, please see below.) I used to watch "Once Upon a Time" until it got too farfetched for me. (I mean the whole premise is farfetched, but I enjoyed it up until about the end of January, when I lost interest.)
My favorite plotline was the dual one between kickass Snow White/single teacher Ginnifer Goodwin and Prince Charming/married amnesia victim Josh Dallas. It sounds ridiculous just written out like that, but on the show it played out like a fated love story that had you yearning for their happily ever after. They're both solid actors I have to say. Dallas and Goodwin have real chemistry together, and it looks as if that might translate to an offscreen romance! The two were just photographed out on what really looked like a romantic dinner date on Tuesday in LA. (You can see all the photos here, and it really looks like Josh is looking out for Ginnifer.)
This isn't their first outing together. The Daily Mail reports that they made their public debut as a couple at the launch party for Paul McCartney's My Valentine video on April 13th. Those photos are the ones here. But – that's not entirely accurate as I'll cover in a moment! They've likely been together for over a year. First, here's a quick segment of the Daily Mail's report, which claims they've been dating since the fall. This is the first I remember hearing about it.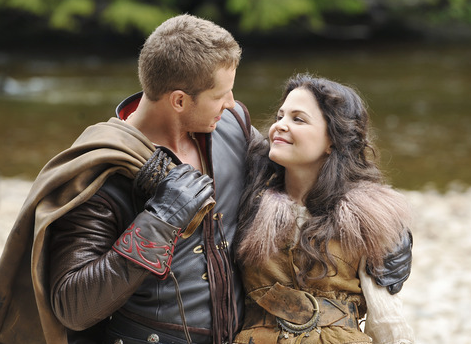 It was recently revealed that the pair have been dating since the autumn.

And last night, the fairytale heroes enjoyed a romantic meal at the reckoned Madeo in West Hollywood.

Ginnifer,33, certainly looked like the cat that had got the cream (leaving the side of poisoned apple) to have bagged her Prince Charming.

30-year-old Dallas looked similarly content to be squiring his feisty princess, who was all in rockin' black.

The couple made their public debut at the launch party for the video of Paul McCartney's My Valentine on April 13th.

The Once Upon a Time co-stars fell under each others spell since working together.
[From The Daily Mail]
Ginnifer announced a split with her then-fiance last May, so you might assume that there was plenty of time in between her breakup and when she hooked up with her costar. While I was looking for photos for this story I found pictures of Ginnifer and Josh at Disneyland together (those are below) on May 22, which photo agency WENN points out was "a day after the announcement of her split from fiance Joey Kern." So was she cheating on her fiance? At least they weren't married, and we don't know the timeline. Maybe she just felt an irresistible pull to Josh and made sure to end things with her fiance before acting on it. I find this whole story very romantic, actually. I'm was clapping my hands together over it earlier. These two make a lot of sense to me.
Update: Thanks to lila for commenting that Josh recently split with his wife of four years, British actress Lara Pulver. I guess she was on True Blood, but I don't remember her at all. Here's a photo of them together in June, 2010. Josh confirmed their separation in an interview in December of last year. So it looks like there was overlap in his marriage before he hooked up with Ginnifer. That's not good and I'm not as gung-ho about them now.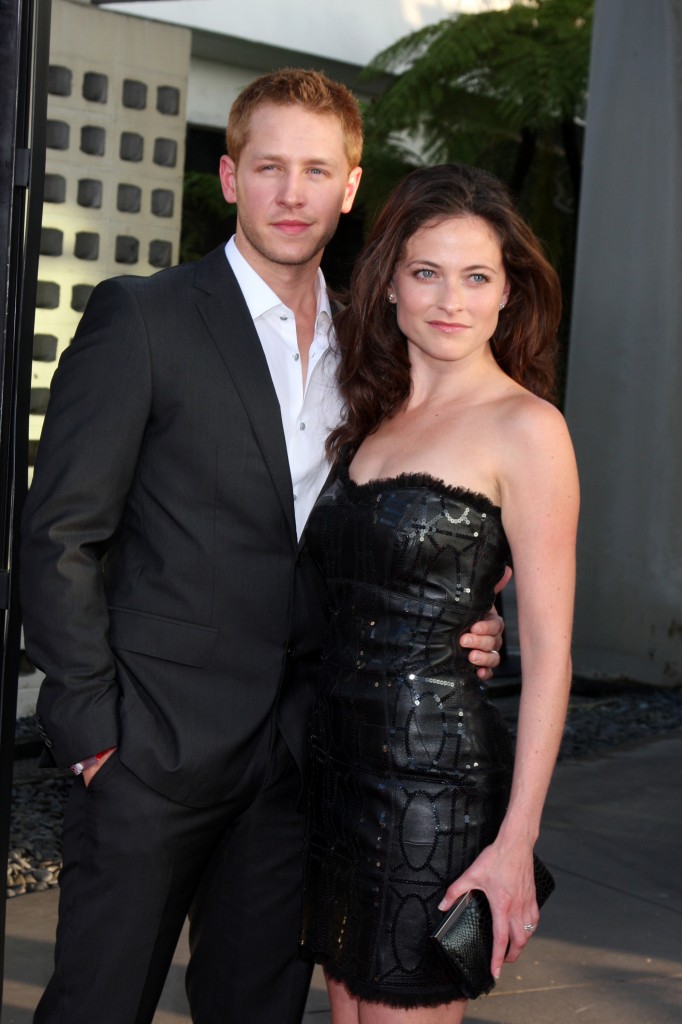 Josh and Ginnifer At Disneyworld on 5-21-12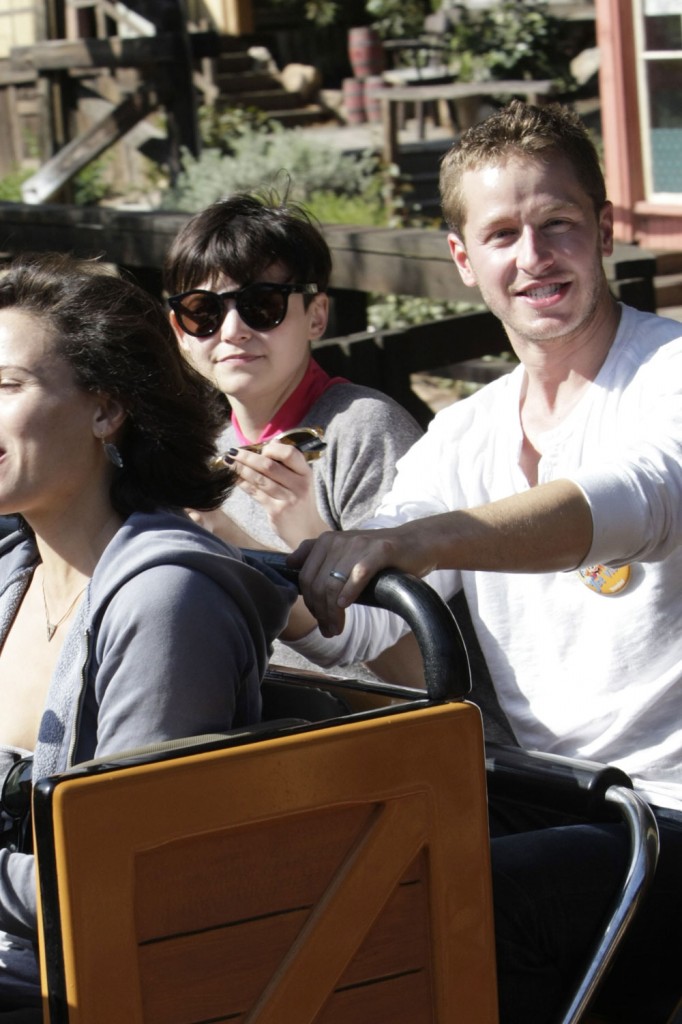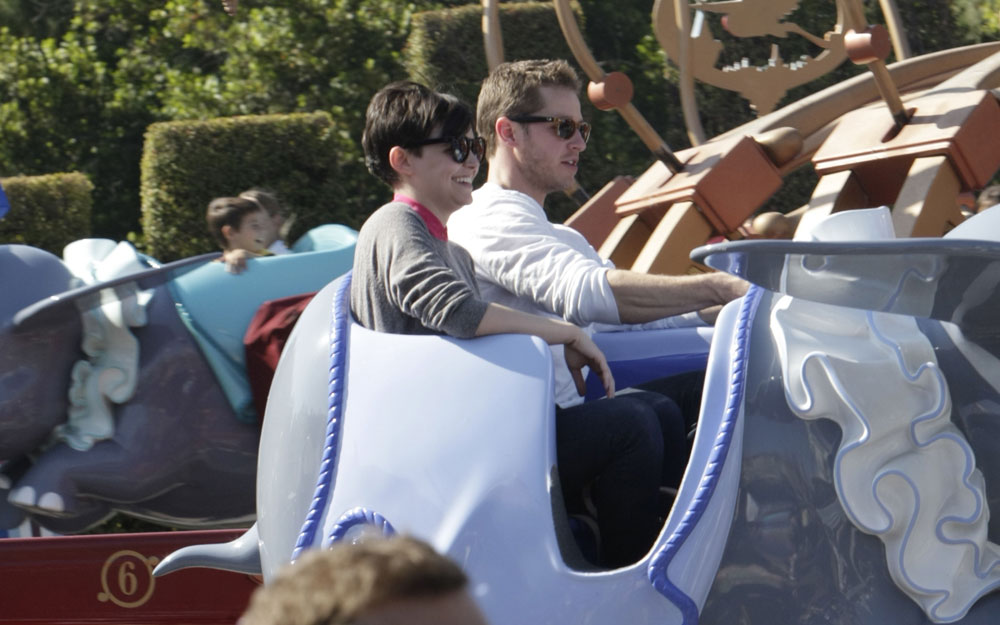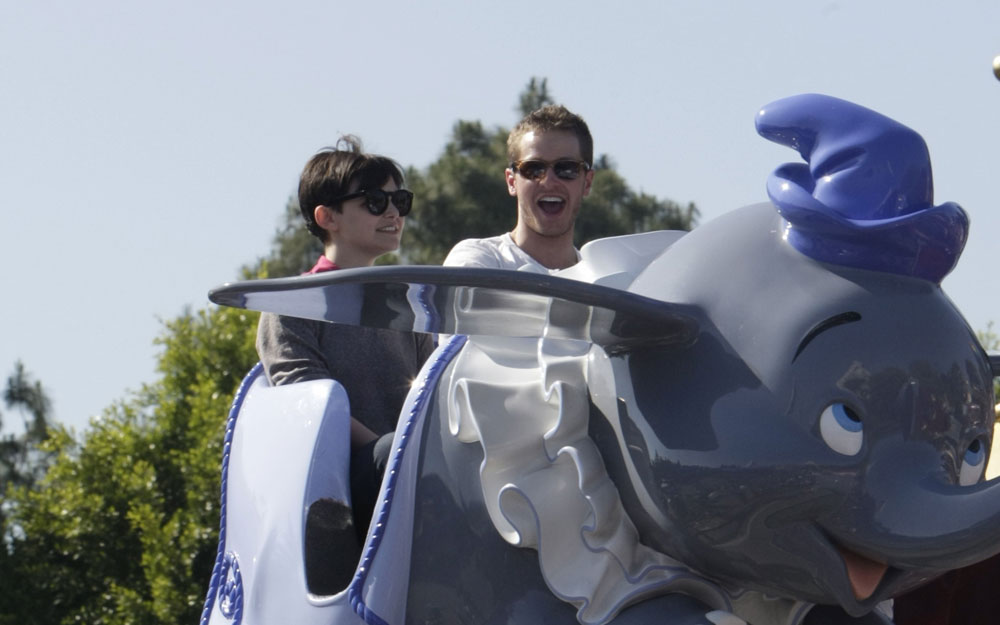 At the CMA Awards on 11-9-11. Maybe that's what The Mail means about how they've been together since the fall.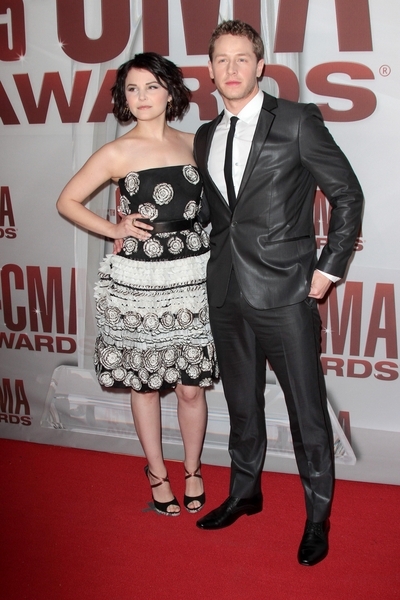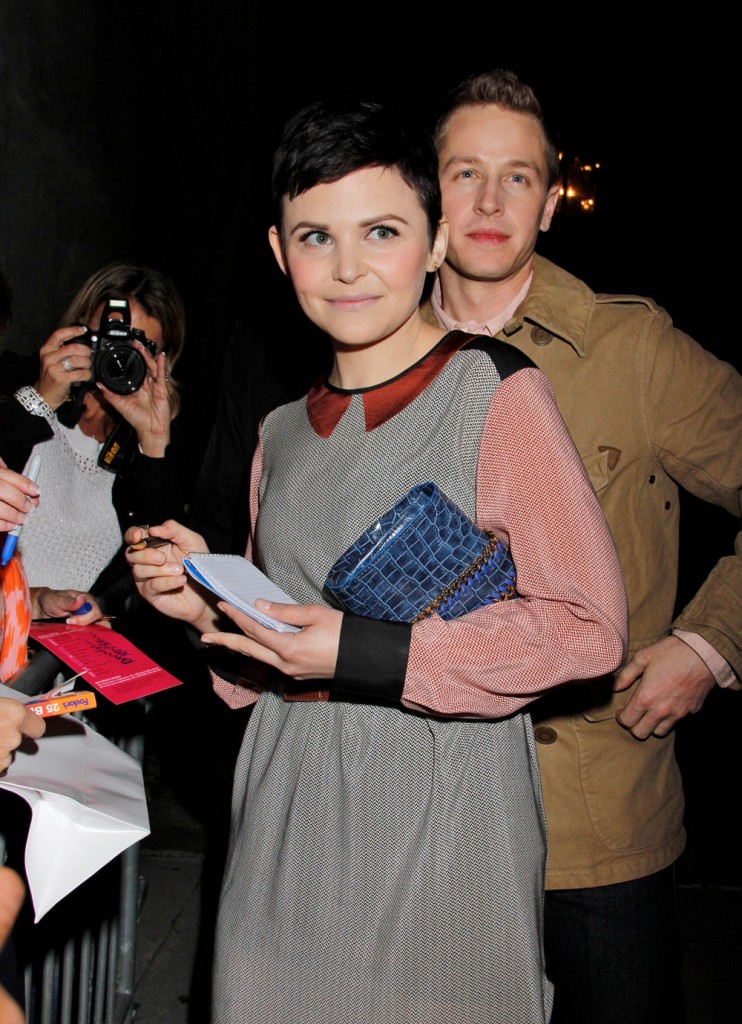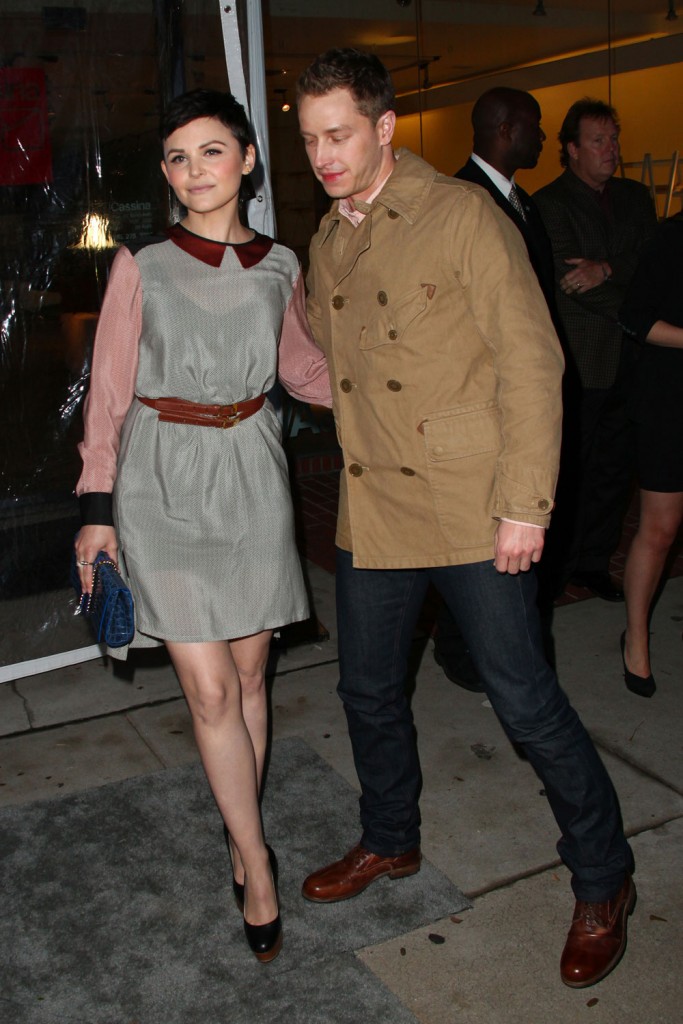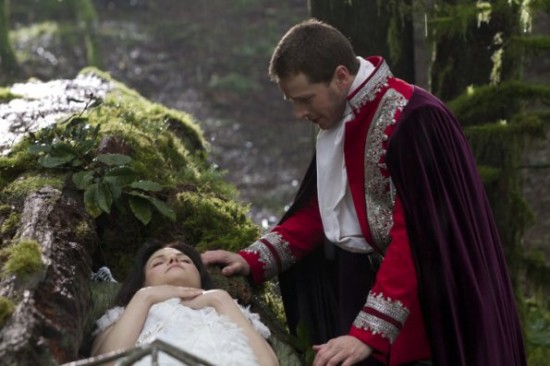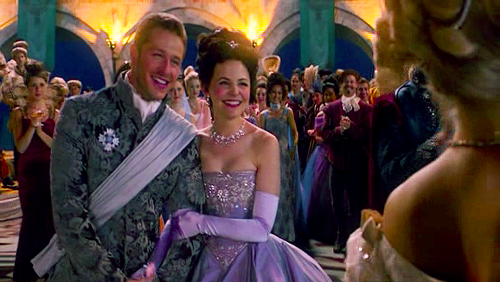 Written by Celebitchy

Posted in Ginnifer Goodwin, Hookups

- Zach Galifianakis is awesome [Buzzfeed]
- Prince at the Billboard Music Awards [D-Listed]
- Bieber's Billboard look [Go Fug Yourself]
- Married to Medicine recap [Reality Tea]
- Celebrity first marriages [Pajiba]
- The last Mad Men baffled a lot of people [Lainey]
- Karolina Kurkova's crazy hot dress [Moe Jackson]
- Jennifer Garner on set [Popsugar]
- Kitten vs. Lizard [CDAN]
- Doetzen Kroes' great butt [Celebslam]
- Shameless star Jeremy Allen White [OMG Blog]
- RIP Ray Manzarek [Bossip]
38 Responses to "Were Ginnifer Goodwin & Josh Dallas of "Once Upon" cheating together?"