Emma Stone in short, puffy, goofy Lanvin at the Met Gala: cute or too juvenile?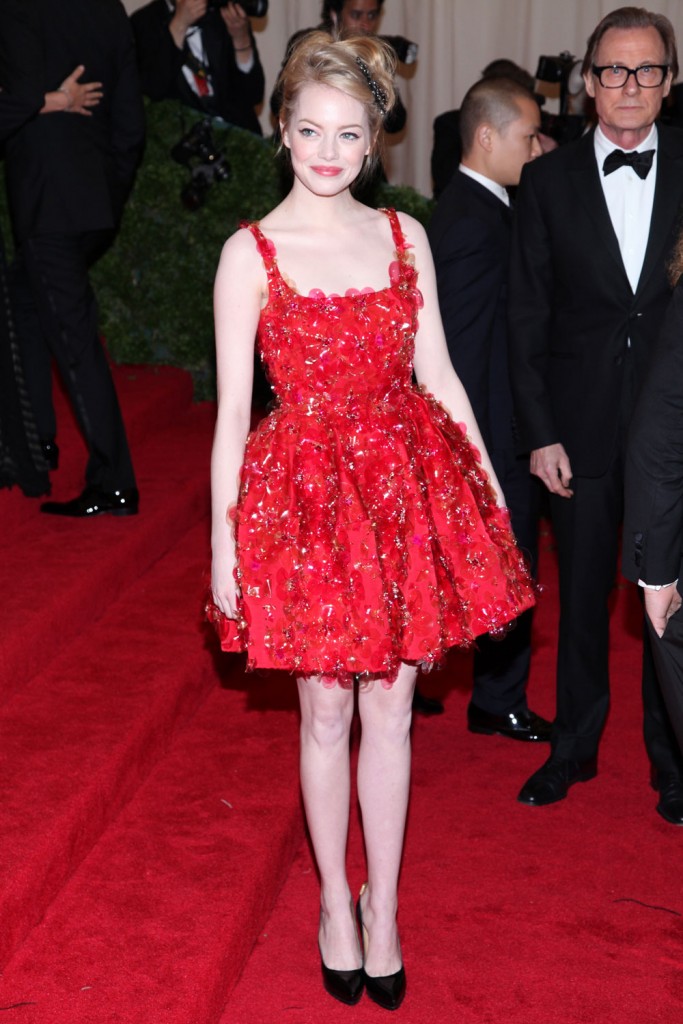 Remember that purple and fuschia v-neck chiffon Lanvin gown that Emma wore to the Golden Globes this year? It had a belt with an eagle on it, which was kind of amazing. That dress would have been perfect for the Met Gala, but instead she wore this very goofy, short, childish red number with a giant skirt and weird little see-through flower discs all over it. Lanvin has come through for Emma other times the past. Earlier this year she wore that peach and black dress with the silver snake wrapped around the collar that J.Lo also sported recently. And she was in a beautiful full length v-neck mint-colored Lanvin at a Glamour event late last year. So I could see why she would trust them, they've created some of her prettiest, most-fashion forward looks. Except for last year's Met Gala, when she wore a flower-print strapless Lavin that was kind of underwhelming.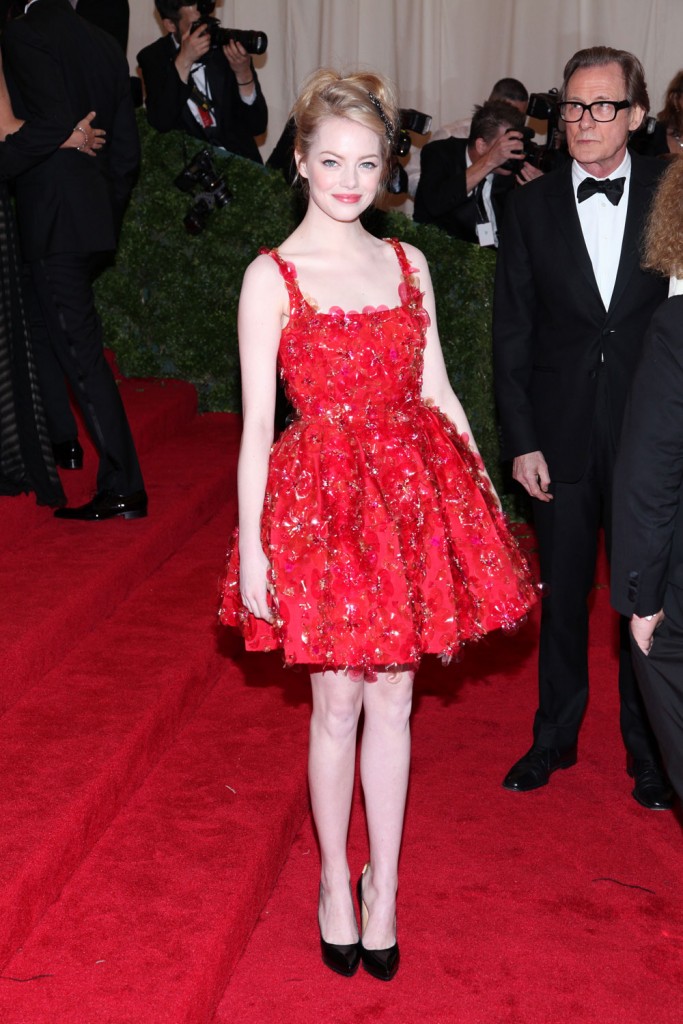 I'll say something nice, I really like her hair all purposefully messy like that, and her makeup is very well done. She's had some heavy-handed eyeshadow on at past events, to the point where she's looked clownish. Last night, though, her makeup looks great. It's too bad it was overshadowed by that tea cozy of a dress.
This is Alber Elbaz, the designer. Look at his shoes! Bill Nighy looks like he's photobombing them.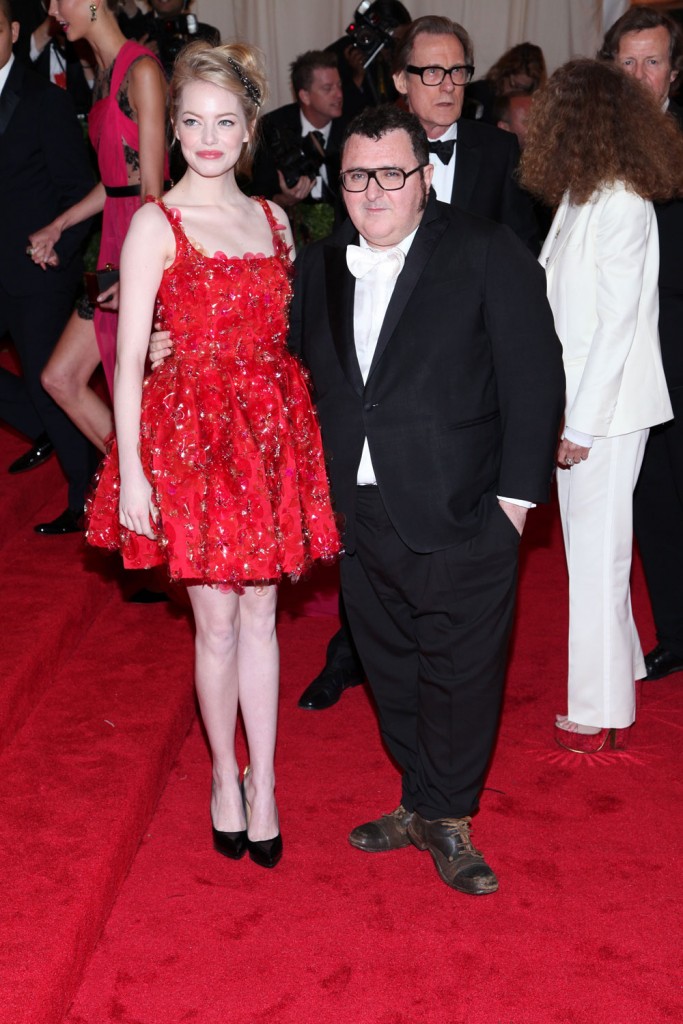 photo credit: WENN.com
Written by Celebitchy

Posted in Emma Stone, Fashion, Met Gala

- Harry Styles & Kimberly Stewart going strong [Lainey]
- Demi Moore's new man is gross [D-Listed]
- Fug or fab: Emma Stone [Go Fug Yourself]
- Arrest warrant issued for Jenelle Evans [Reality Tea]
- Only God Forgives review [Pajiba]
- Hugh Jackman, scooter master [Buzzfeed]
- Who does Drew Barrymore call her sister? [Evil Beet]
- Cannes couples past and present [Popsugar]
- Arrested Development supercut [CDAN]
- Lea Michele's see through skirt [Celebslam]
- Cheating wife's lover escapes out of window [Movin925]
- Joe Francis is crazy [Starcasm]
60 Responses to "Emma Stone in short, puffy, goofy Lanvin at the Met Gala: cute or too juvenile?"