Johnny Depp at the LA premiere of 'Dark Shadows': oddly smooth & waxy?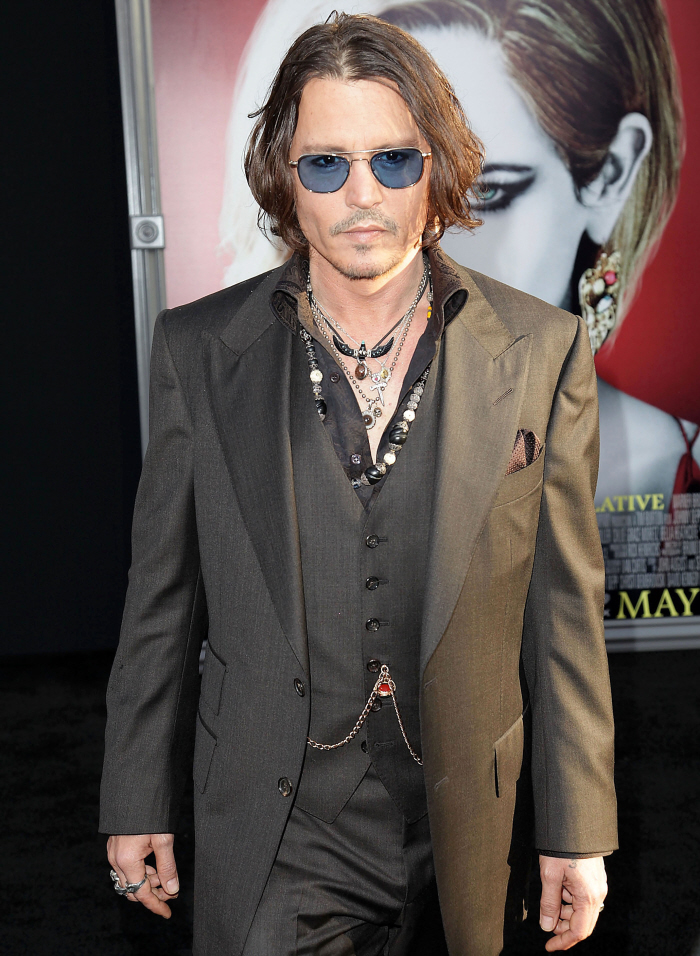 The LA premiere of Dark Shadows went down two nights ago, but we missed covering the photos from the event yesterday (because of the Met Gala). So… even though these pics are kind of late, I hope you enjoy them. Because I'm seeing a lot of gossip-potential and gossip story lines here. First up, Johnny Depp. When I first glanced through the pics, I thought for sure that I was looking at Johnny's wax figure. Right? His face looks really different/weird to me. Oddly smooth. I'm not screaming "BOTOX!" but it wouldn't surprise me to learn that Depp has had a little something done. Maybe a chemical peel? Some kind of laser treatment? He's also gotten a tan – he's been working out in sun, I think, on The Lone Ranger. Other than that… this is the face of a mid-life crisis.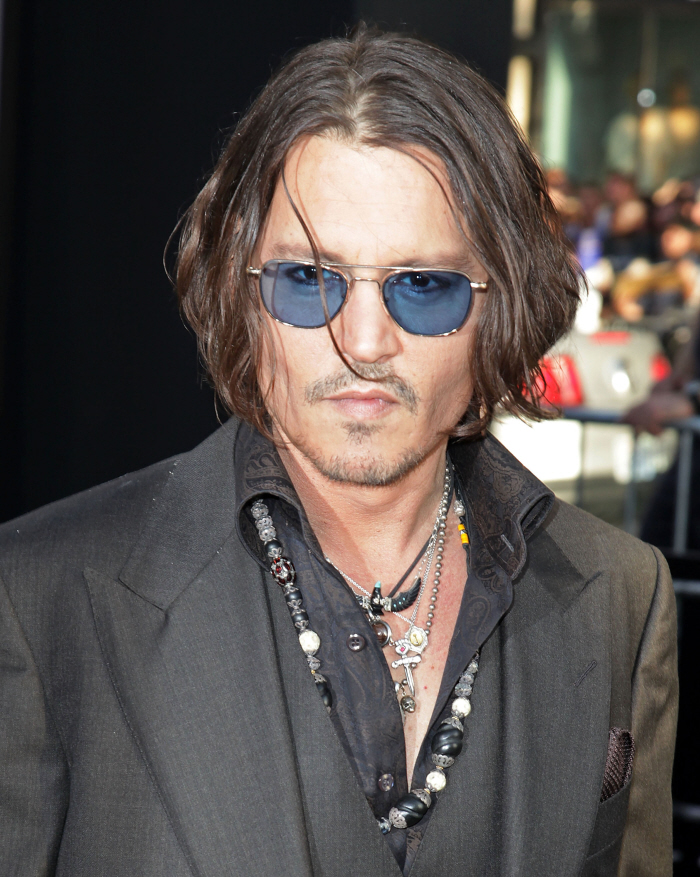 Next up: Eva Green! I still believe the rumors that Johnny and Eva might have had an affair while filming Dark Shadows, and that they might still be engaged in a little something. Eva and Johnny took pains not to pose together. Eva looks kind of crazy, but I think that's her "look." She actually IS crazy/beautiful.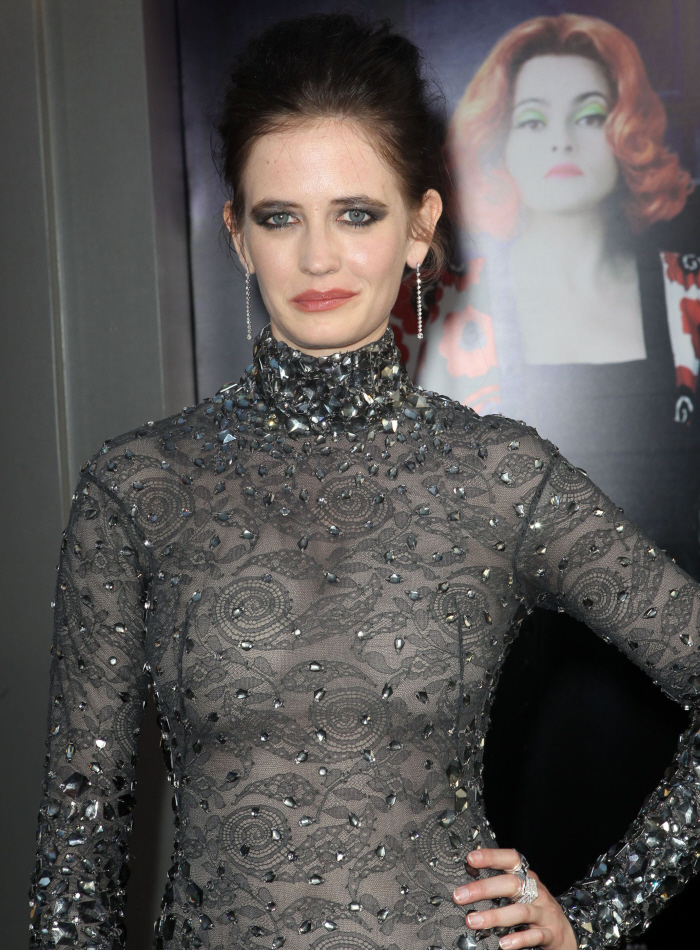 Here's Bella Heathcote. That name may sound familiar to you. Not only is she in Dark Shadows, but she was also had a part in a Brad Pitt film, which shot last year. The tabloids tried to make it sound like Bella and Brad had an affair – go here to read the old story. She does look a little bit like Angelina. I'd like to see what she looks like without those damn bangs.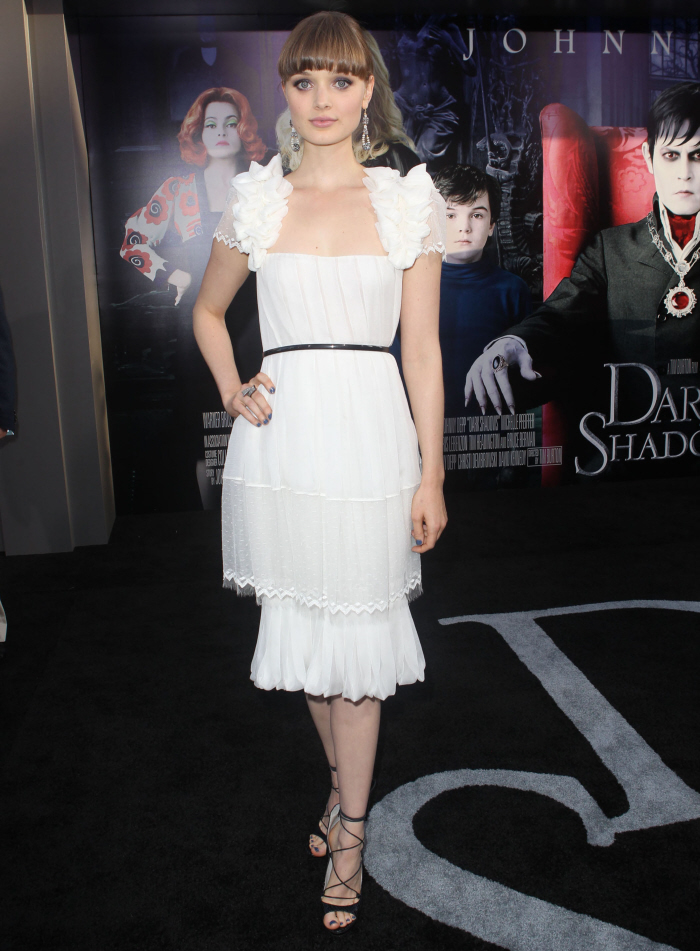 Chloe Moretz… she's a pretty girl. I like that she's covered up on top.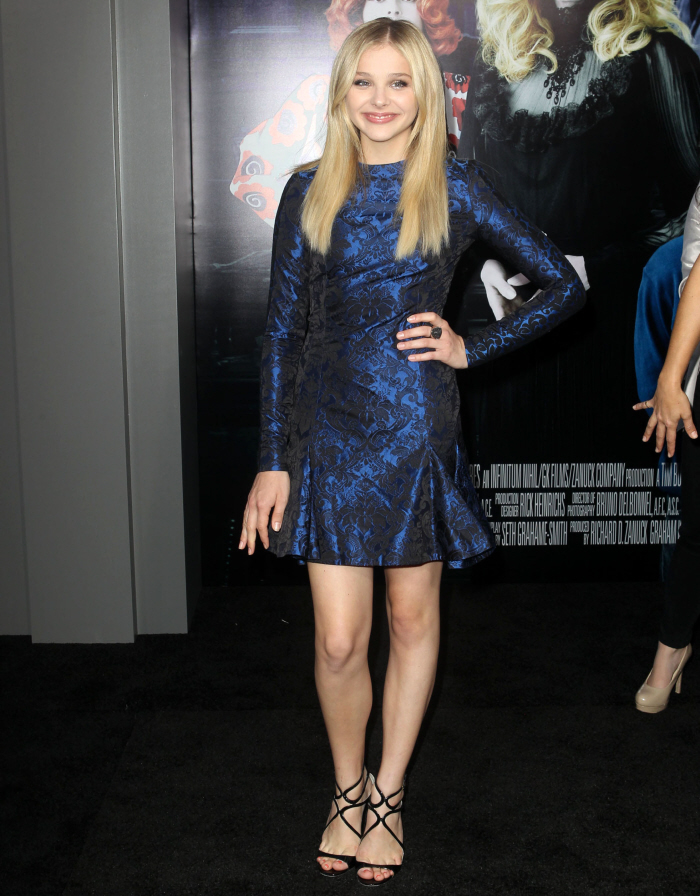 I'm pretty sure Michelle Pfeiffer is a vampire. For real.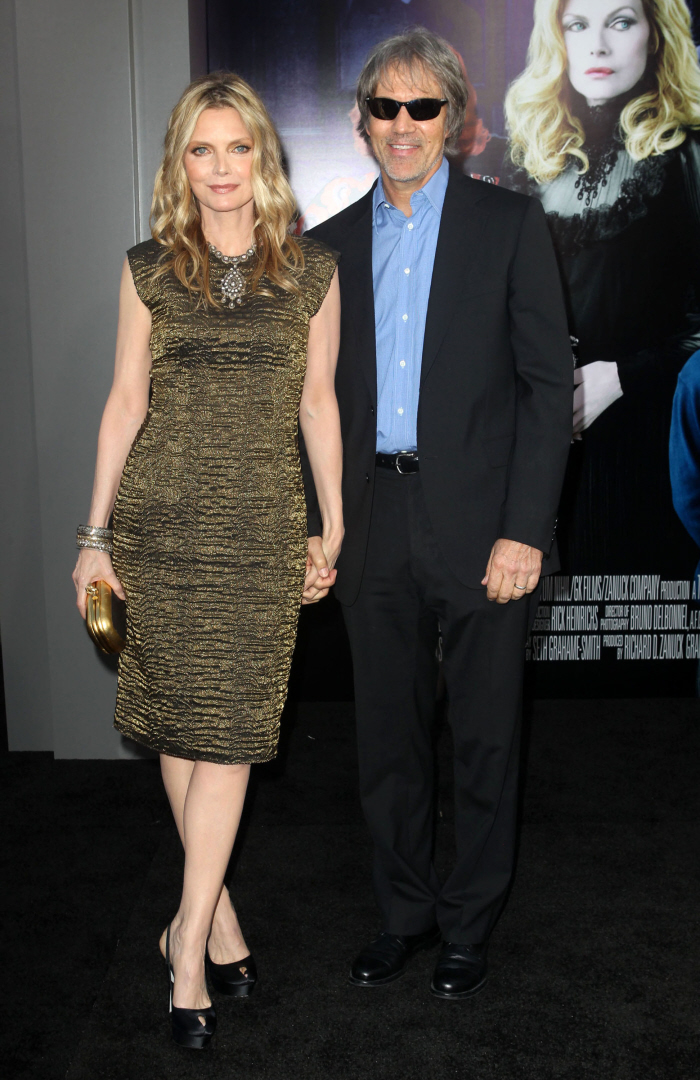 I apologize to all of you who don't understand my Jonny Lee Miller obsession, but good GOD I love this man. He's so sexy (to me).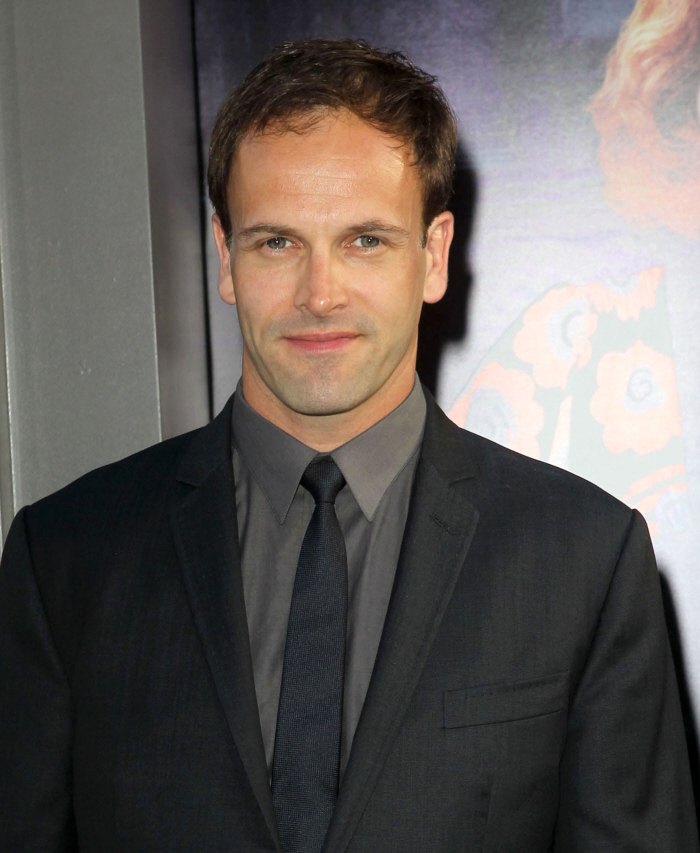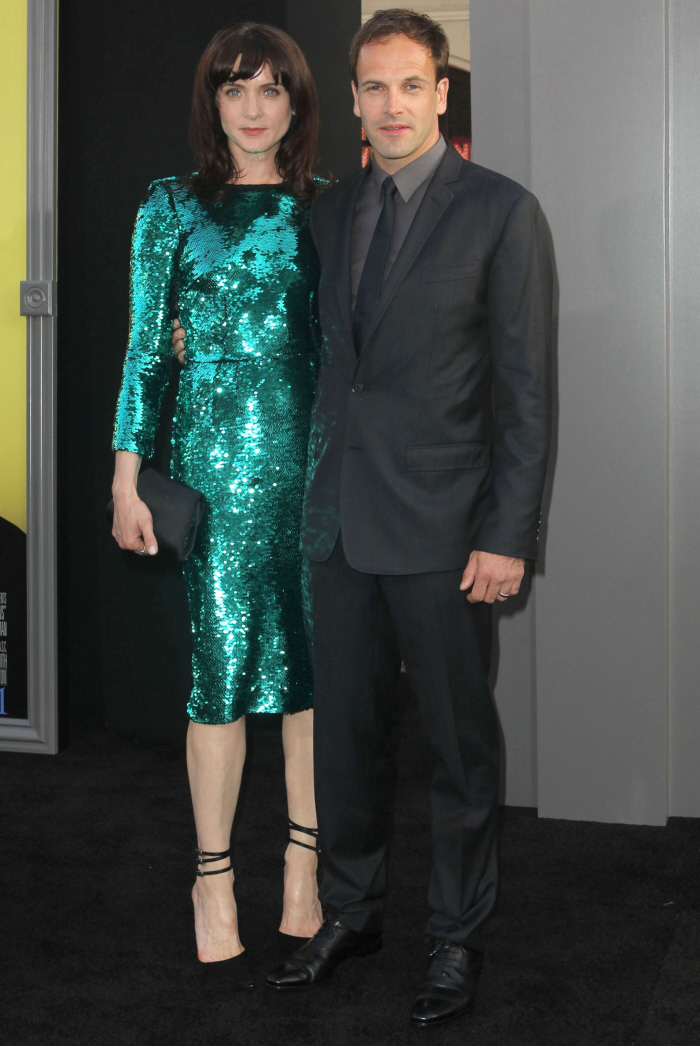 Photos courtesy of WENN.

Written by Kaiser

Posted in Eva Green, Fashion, Johnny Depp, Jonny Lee Miller, Premieres

- Harry Styles & Kimberly Stewart going strong [Lainey]
- Demi Moore's new man is gross [D-Listed]
- Fug or fab: Emma Stone [Go Fug Yourself]
- Arrest warrant issued for Jenelle Evans [Reality Tea]
- Only God Forgives review [Pajiba]
- Hugh Jackman, scooter master [Buzzfeed]
- Who does Drew Barrymore call her sister? [Evil Beet]
- Cannes couples past and present [Popsugar]
- Arrested Development supercut [CDAN]
- Lea Michele's see through skirt [Celebslam]
- Cheating wife's lover escapes out of window [Movin925]
- Joe Francis is crazy [Starcasm]
90 Responses to "Johnny Depp at the LA premiere of 'Dark Shadows': oddly smooth & waxy?"