I like Dr. Oz and enjoy his enthusiasm. I watch his show occasionally and have learned quite a few things about health and wellness. The guy comes across like a perv sometimes I have to admit. He's often getting handsy with the very lovely women he picks out of the audience to help him demonstrate things, and he makes comments that drip with innuendo. The Soup makes fun of him on a regular basis for this. Here's more fodder for my favorite E! show. Dr. Oz was photographed in a new spread for Good Housekeeping, looking like he's really, really happy to eat a bowl of pasta. Do they have fluffers that work for Good Housekeeping? Here's the story, thanks to TMZ. Their title is priceless.
Dr. Oz is reeeeeeealllllyyyy excited about his pasta … judging by the southern bulge he appeared to be sporting during a photo shoot for "Good Housekeeping" … OR IS IT???

The Internet has been buzzing ever since this photo surfaced in the April edition of GH … which appears to show the doc enjoying magnum-sized bites of pasta … while pitching a khaki tent.

Some people think Oz's anatomy is to blame … others believe it's simply an optical illusion created by a crease in his pants.

We called Oz's people to get the long and short of the photo mystery — but so far, their lips are sealed.
[From TMZ]
I just spent way too long staring at Dr. Oz's package and I feel kind of dirty about that, even though this is my job so it's strictly on a professional basis. He looks at about 1/2 mast, to be blunt. I don't think it's a trick of the light or that the pants are billowing out or anything. Or maybe Dr. Oz is really, how do I put this, blessed in that department? No, the dude was excited about something. Judging from how he acts on his show, it doesn't take much.
Dr. Oz is touting the "Eat What You Love" diet. I know this is so juvenile and inappropriate, but I am crying laughing at the implications of that, given what we're looking at. In all seriousness, he talks about how it's hard to keep weight off because you don't allow yourself to snack on the foods you really love, like cookies and pasta. I've definitely been there. He also recommends a diet of about 1,450 calories so you lose weight without forcing your body into starvation mode. Now I'm thinking about the practical implications of a more realistic diet, but it's all messed up in my head with sexy thoughts about Dr. Oz. That will keep me on my diet for a while longer. I feel somewhat disgusted at myself for finding this guy oddly attractive.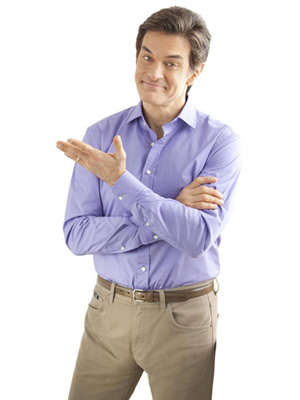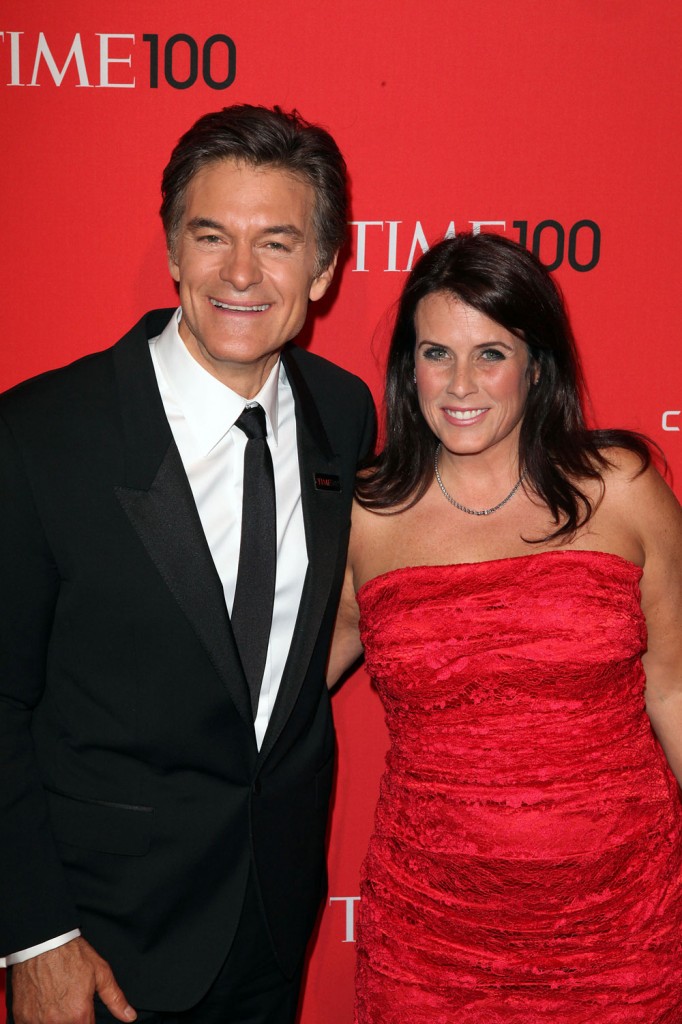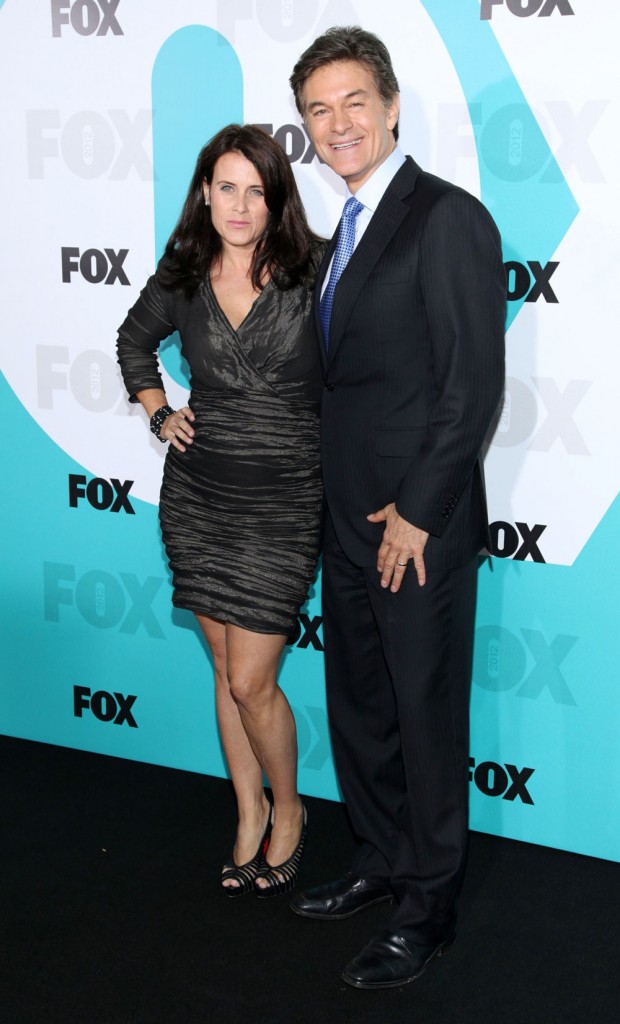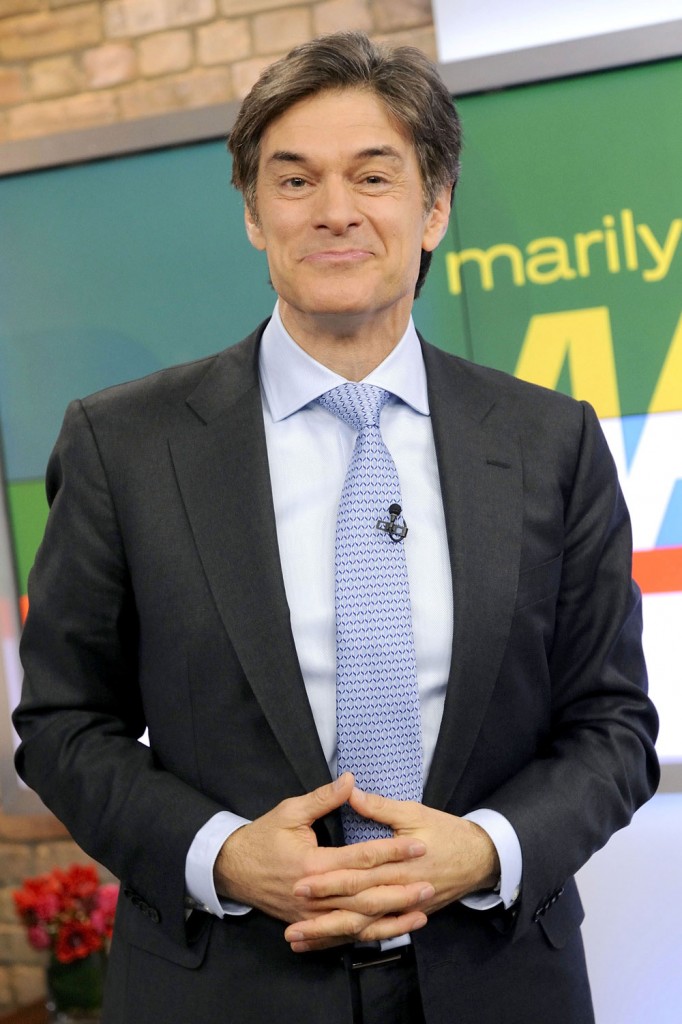 Photos are from 2012. Dr. Oz is shown with his wife, Lisa. Credit: WENN.com