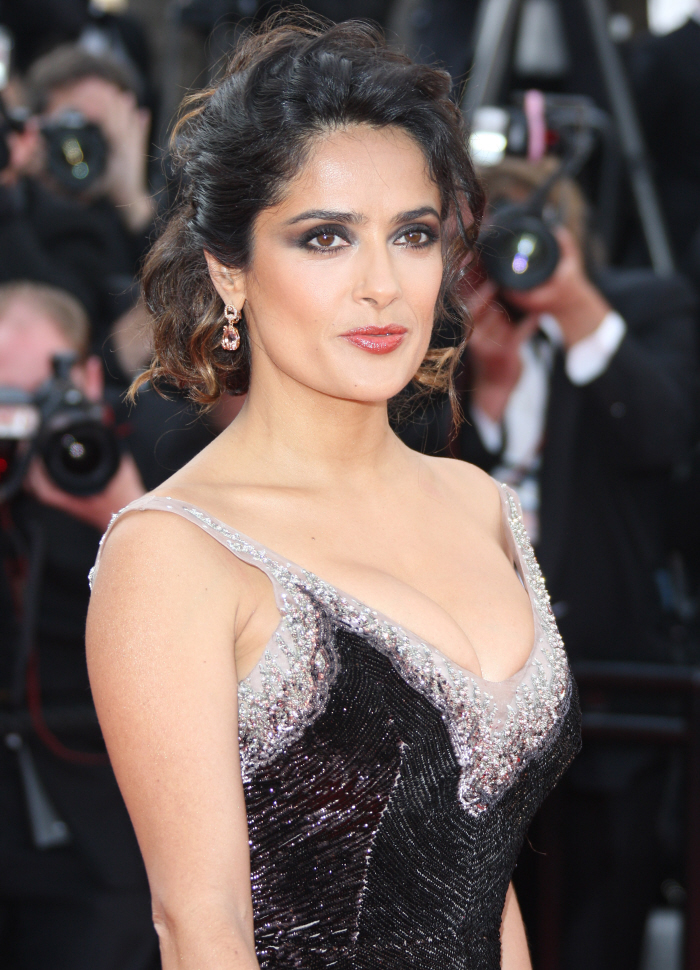 These are some assorted photos from the Cannes Film Festival from the past… let's say, 48 hours. There were a few big premieres, although… I don't think some of these films are actually in competition. Like, Madagascar 3 isn't in competition. Lawless is, although the star of Lawless, Ryan Gosling, didn't show up to Cannes. (Update: Sorry, I thought Gosling is in that movie – guess not). Anyway. These photos aren't all-inclusive or anything, these are just the dudes and ladies and dresses I wanted to talk about. Go ahead and yell at me.
First up! Salma Hayek (with Francois-Henri Pinault) in Gucci at the Madagascar 3 premiere. It's very… eh. I prefer when Salma goes for cleaner, simpler styles. This whole look seems very showgirl and drag queen to me.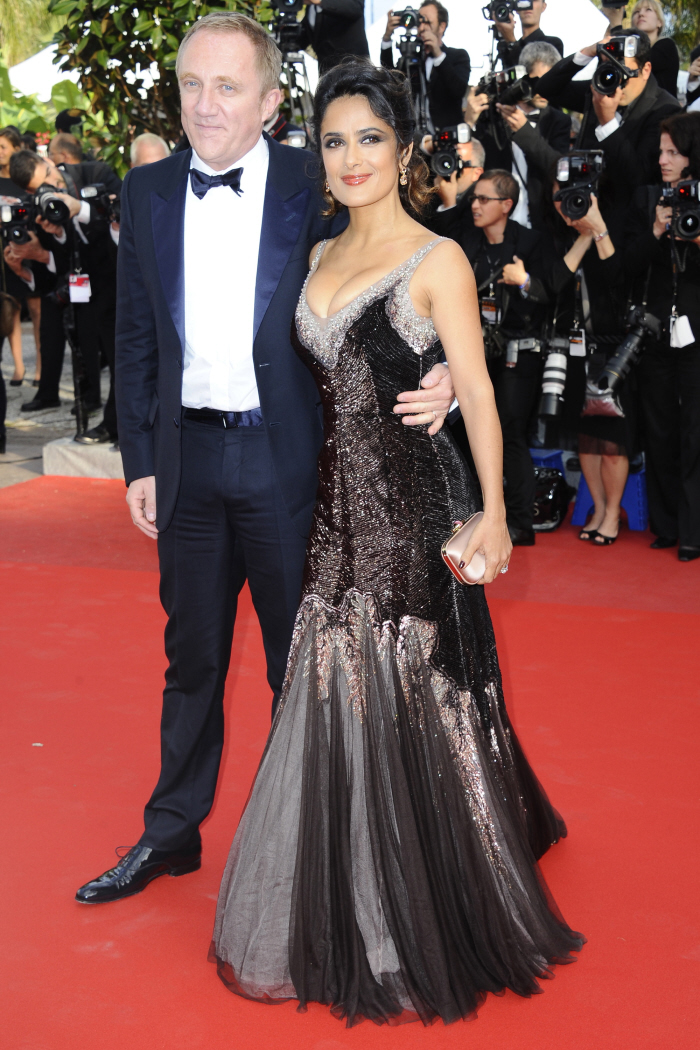 Gerard Butler was at Friday night's Haiti Benefit. He's done a lot of work with charities related to Haiti. I'm surprised he looks so clean and sober, aren't you?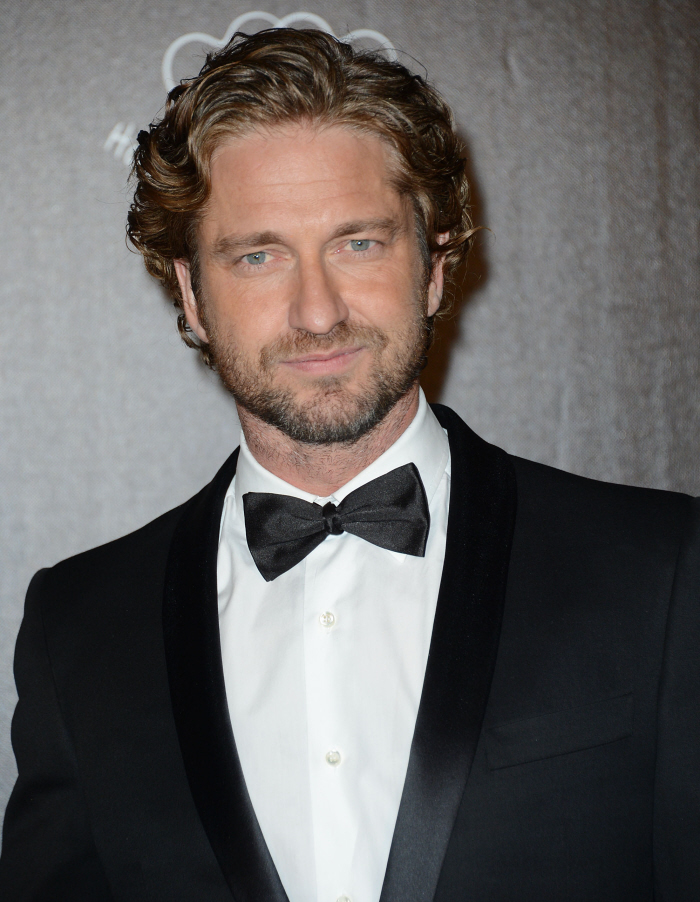 We need to have a conversation about Tom Hardy's giant, furry beard. The conversation: I want that beard to be tickling my thighs. End of conversation. (PS… Shia LaBeouf looks gross.).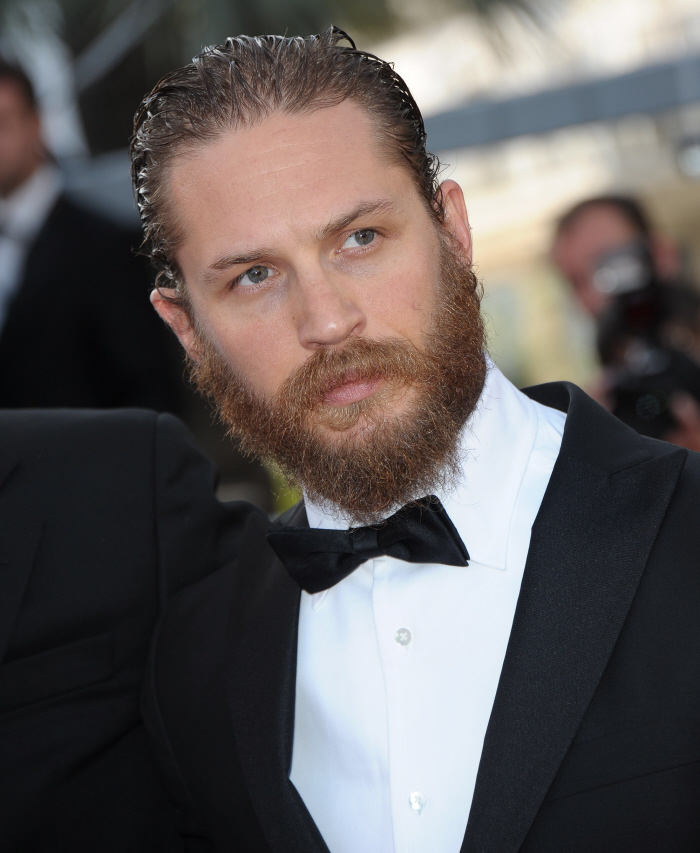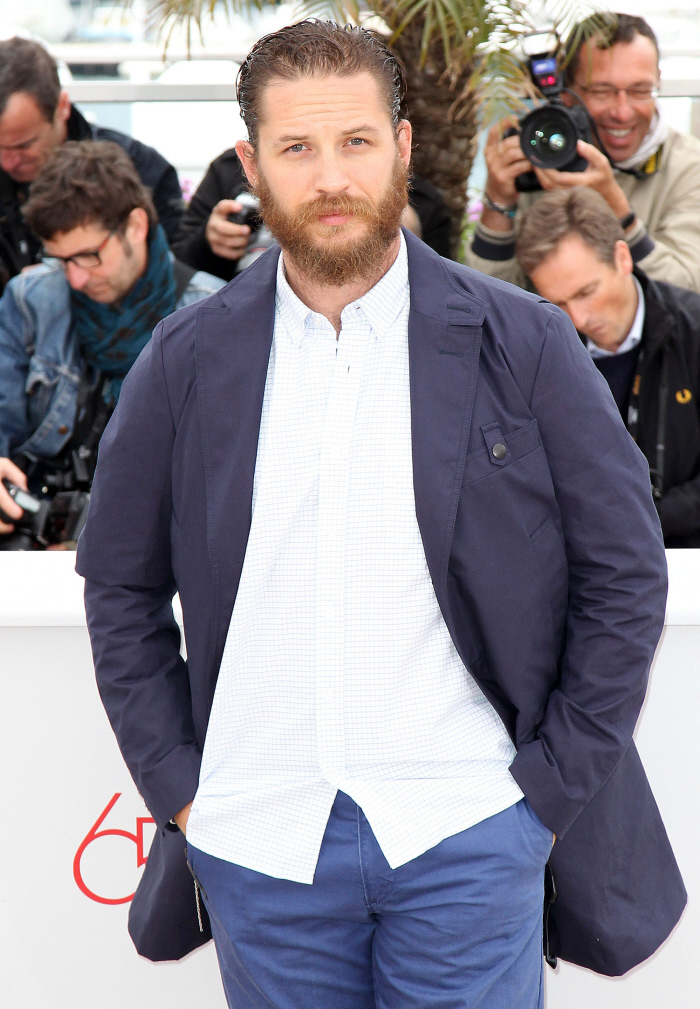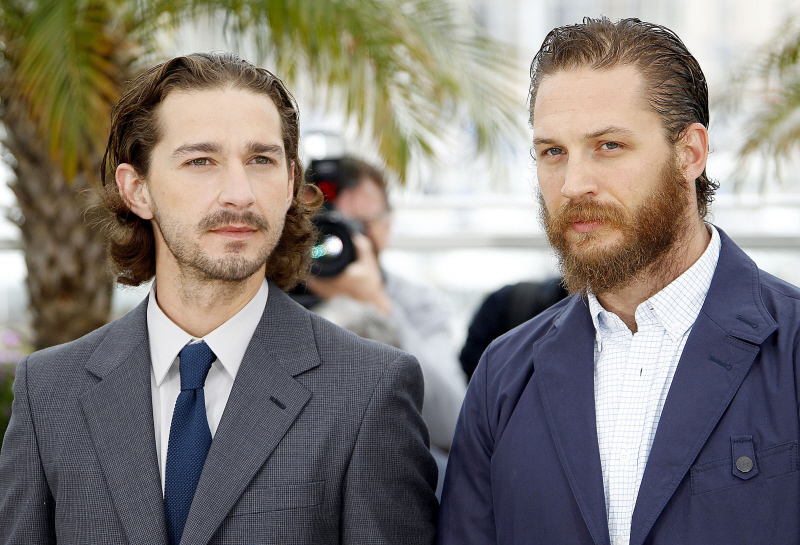 Guy Pearce!!! He was at the photo call for Lawless. I love him so much. I dig his flannel too, for some strange reason. He looks hot.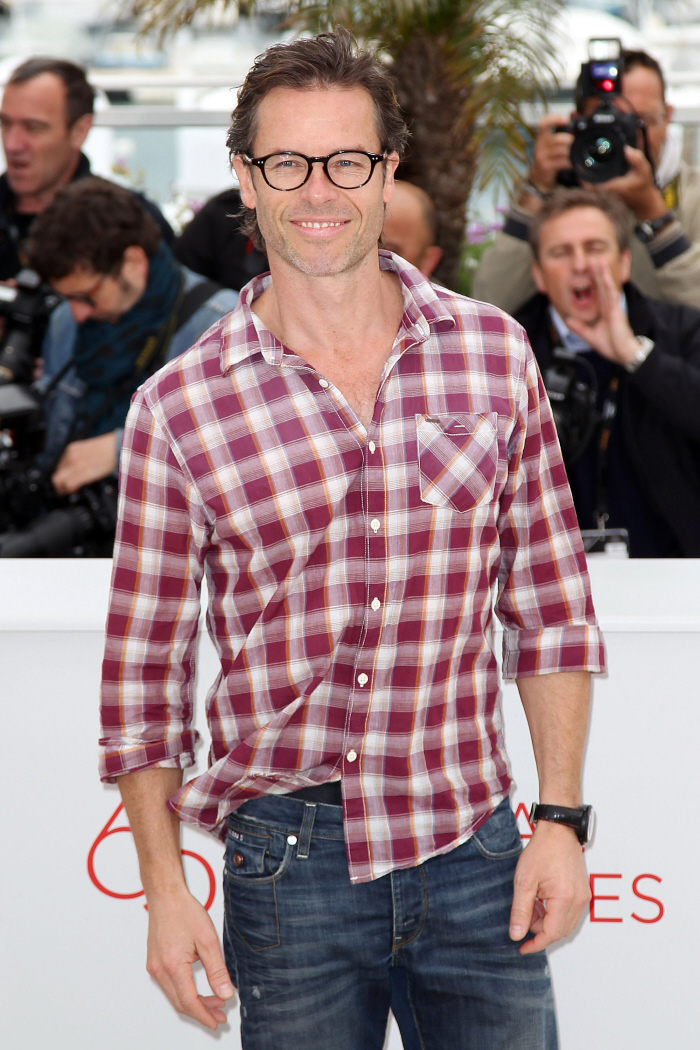 Jada Pinkett Smith in Alberta Ferretti. This was my favorite look from Jada for all of her Cannes appearances – and this is just what she wore to the Madagascar 3 photo call! It's a great color for her.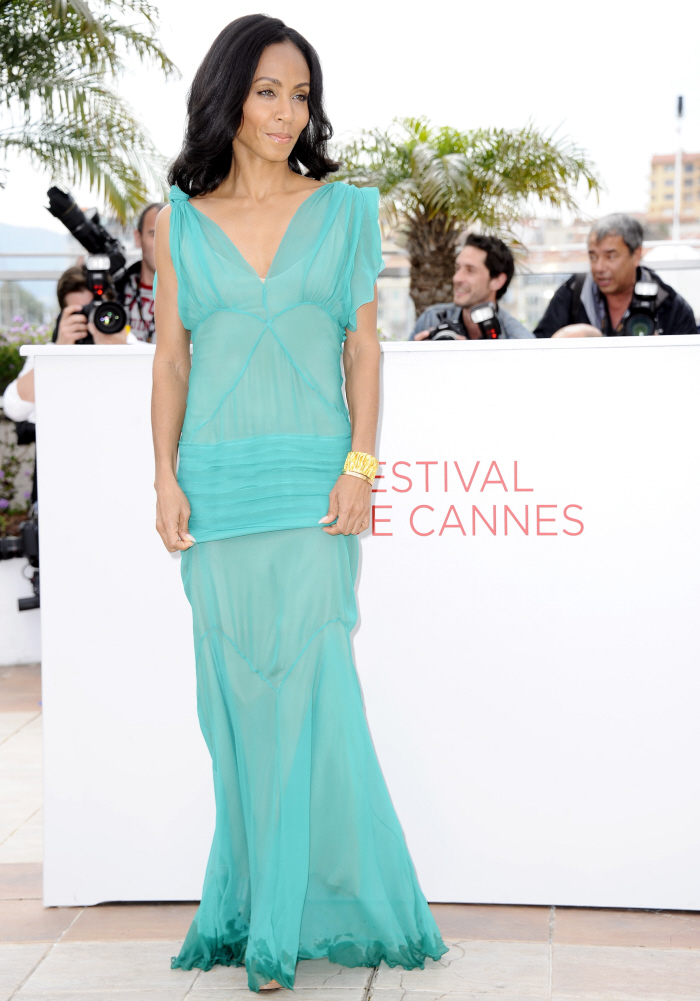 Jada's worst look? This Atelier Versace in orange and gold that she wore the M3 premiere. God, that's just awful.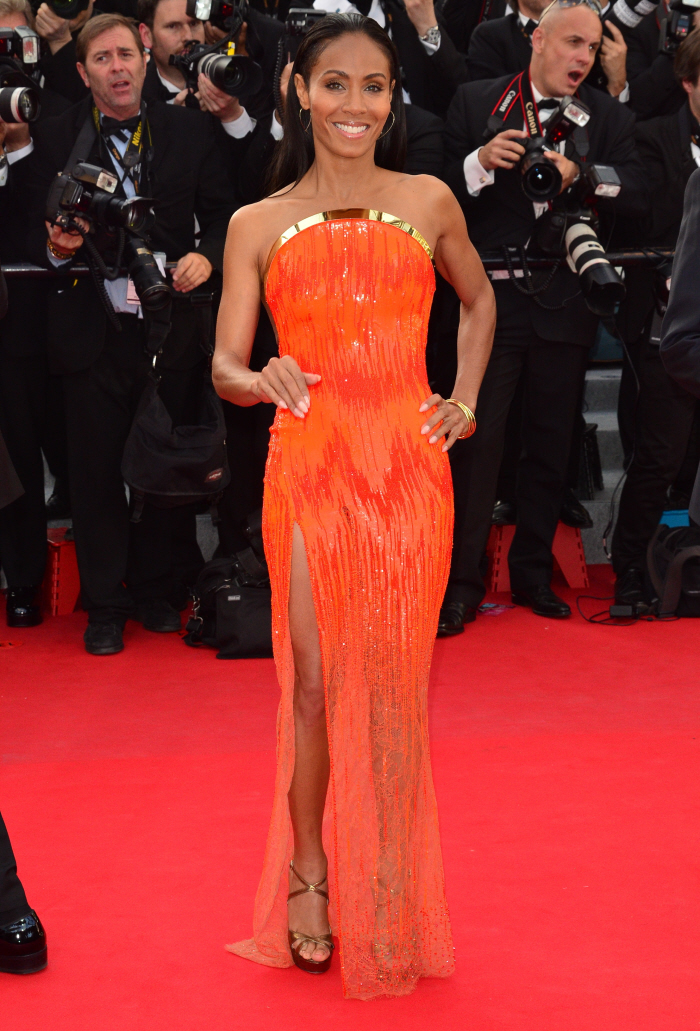 Jessica Chastain in white. AGAIN. This one is Armani – it's a beautiful dress, and it would have made a gorgeous wedding dress. Try a different color, Jessica.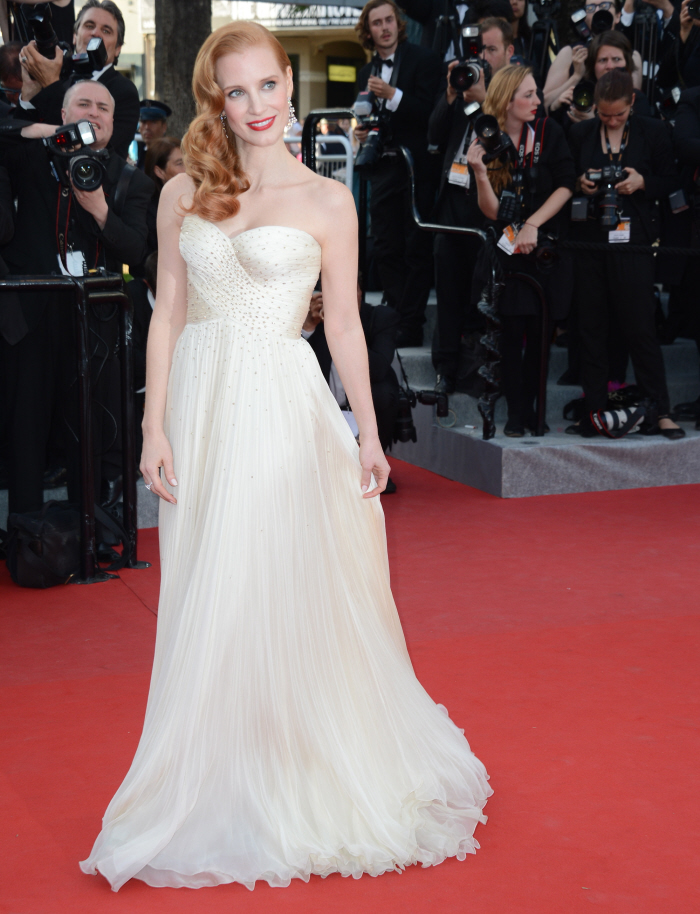 And here's Jessica in gold Gucci. Eh. I don't hate it, but I don't love it either.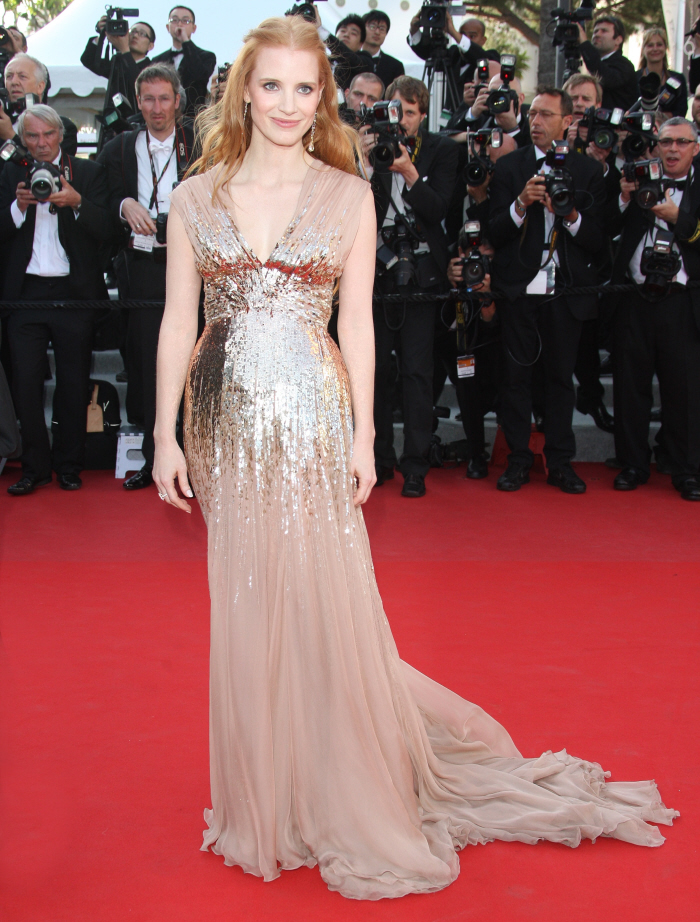 Charlotte Casiraghi in Gucci, walking the carpet for Once Upon A Time In America. Doesn't she look so much like her mother? She's gorgeous. But! She's a terrible sloucher. I know it's all "I'm sort of French, I'm royal, I'm beautiful, I don't have to stand up straight or wear clothes that are tailored." But still. Stand up straight.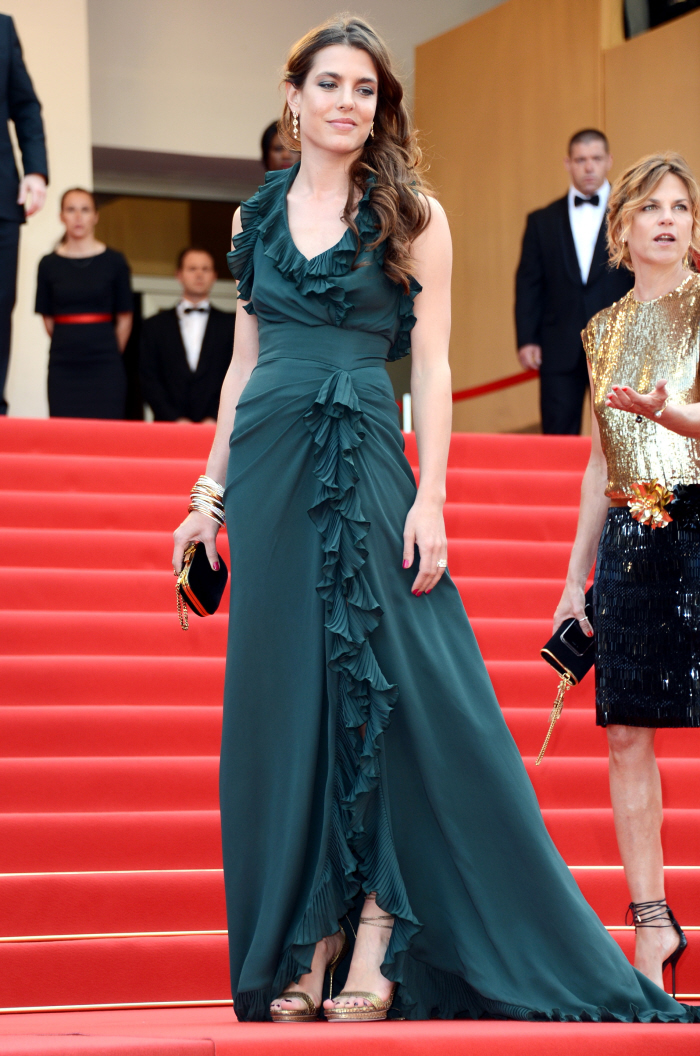 Photos courtesy of WENN.