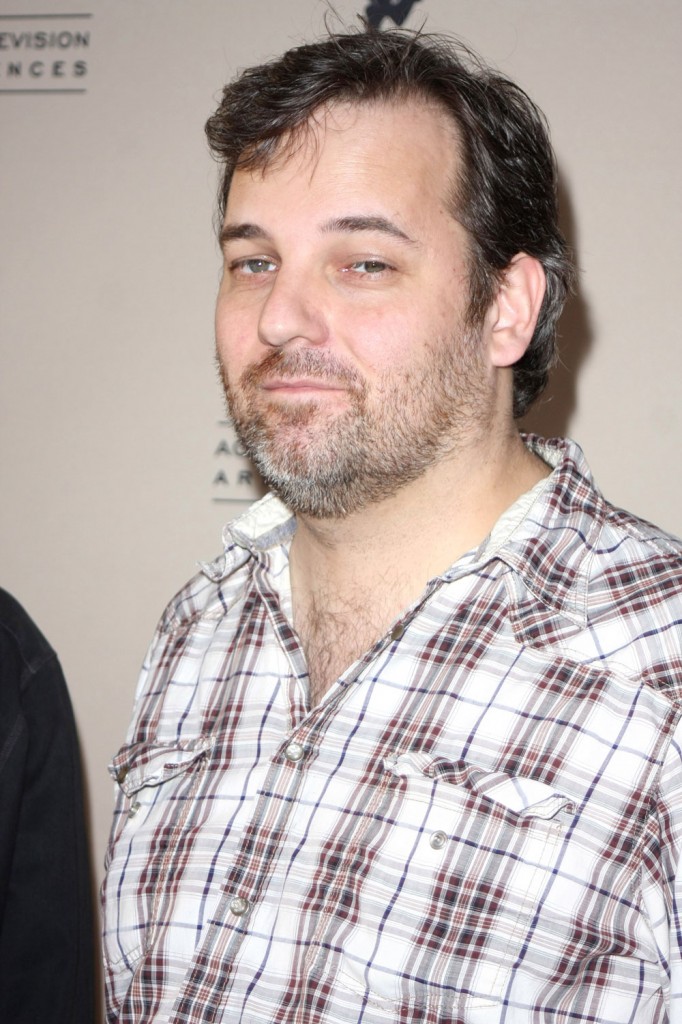 I heard this news over the weekend, and my heart just sunk. On Thursday we got to see the glorious three-part finale of the third season of NBC's "Community." It was amazing and so funny. "My father is the blacksmith." I was peeing laughing at that. The video game episode was amazing. There are no other shows as consistently clever and funny as "Community," and that's why it's been given another chance after a hiatus earlier this year for low ratings. So many of us love that show and have rallied for its return. The fourth season is set to premiere this fall, with just 13 episodes, about half of what we're used to.
Given this latest news, the new season may be radically different than the solid, irreverent "Community" we're used to. Showrunner and creator Dan Harmon was fired, and according to a new post he made on tumblr, the poor guy found out the same way everyone else did – through the press. That's cold. From what I can gather, he got canned in a joint effort by Sony Pictures, which produces the show, and NBC, where it airs. They've brought on "Happy Endings" writers David Guarascio and Moses Port as "showrunners and exec producers," according to NY Magazine's Vulture. "Happy Endings" is a decent funny show, but it's nothing like "Community." Here's more:
Dan Harmon has a message for his ex-boss at NBC: You never wrote, you never called.

Harmon, who was sacked late Friday as the showrunner of NBC's sitcom "Community," wrote on his blog that he didn't learn he'd been fired until he received a message on his cellphone. Earlier in the week, NBC Entertainment Chairman Bob Greenblatt had told reporters, "I expect Dan's voice to be a part of this show [next season]," but Harmon dismissed that as mere spin.

"I think he meant to say he's sure cookies are yummy, because he's never called me once in the entire duration of his employment at NBC," Harmon wrote. "He didn't call me to say he was starting to work there, he didn't call me to say I was no longer working there, and he definitely didn't call to ask if I was going to be involved."

Harmon ridiculed the notion that he would stay on in an advisory role — which would give him little power in any case, as he bitterly noted. "You may have read that I am technically 'signed on,' by default, to be an executive consulting something or other — which is a relatively standard protective clause for a creator in my position. Guys like me can't actually just be shot and left in a ditch by Skynet, we're still allowed to have a title on the things we create and 'help out,' like, I guess sharpening pencils and stuff."

Two NBC representatives did not return emails seeking comment.

Officially, Harmon was let go by Sony Pictures Television, which produces "Community." But both the studio and the network have butted heads with the opinionated Harmon, who this year was embroiled in an epic spat with Chevy Chase, a member of the show's ensemble cast. The feud included the leak of a profanity-laced voicemail from Chase to Harmon. The actor reportedly was infuriated after Harmon rebuked him publicly for walking off the set.
[From LA Times]
I just read Harmon's blog on this, and I'll be honest I feel like crying. My eyes are welling up. Maybe I'm PMSing or whatever, but this really upsets me. NO one communicated with this guy prior to canning him, they just got rid of him, probably because he defended his vision consistently. That's why we had such hilarious, outrageous, thoughtful episodes from Community for three seasons: this guy fought every day in order to create such a wonderful show, and of course he got sh*t on for it.
Look what happened to "Walking Dead" after they fired Frank Darabont. It sucked so hard this season. I'm so mad that my favorite comedy is going to be robbed of the visionary who created it. RIP my favorite show. Those six seasons and a movie aren't going to happen under NBC's sh*tty watch. F*ck NBC. They mess up everything.
There was a big feud between Harmon and "Community" star Chevy Chase that made headlines a couple of months ago. Star Jim Rash told a TMZ photographer over the weekend that this had nothing to do with that issue, and that Harmon would be missed.
Images via Community Things