Diane Kruger in pale Nina Ricci in Cannes: gorgeous & stunning?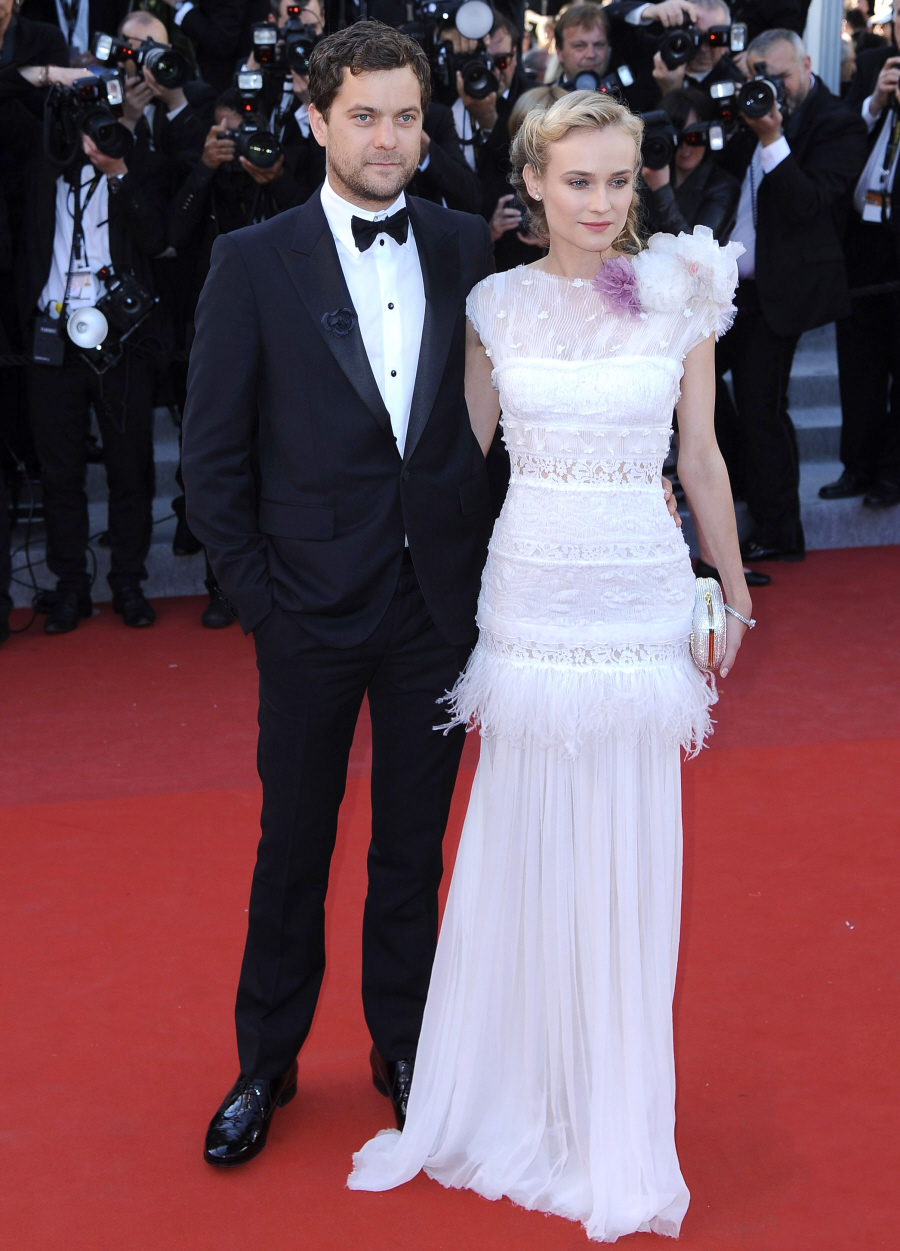 I know I promised not to go overboard with Diane Kruger photos during our Cannes Film Festival coverage, but in my defense, Diane is one of the few higher-profile celebrity women at Cannes this year. Sure, there have been lots of ladies and lots of fashion moments, but most of the ladies are really budget, and lots of the fashion has been really boring. Thus, I keep talking about Diane. These are pics of Diane and Joshua Jackson supporting Diane's Inglorious Basterd buddy Brad Pitt at last night's premiere of Killing Them Softly. No, she didn't come out just to support Brad – she's on the jury.
Diane's gown is Nina Ricci. I think we should give her more credit for wearing lots of different designers throughout the festival, right? I think we should also give The House of Nina Ricci credit for designing a beautiful gown that, upon first glance, I was sure was Chanel. Honestly, I think this is a lot prettier than most of crap Karl Lagerfeld is doing these days. As for Joshua – so, so cute.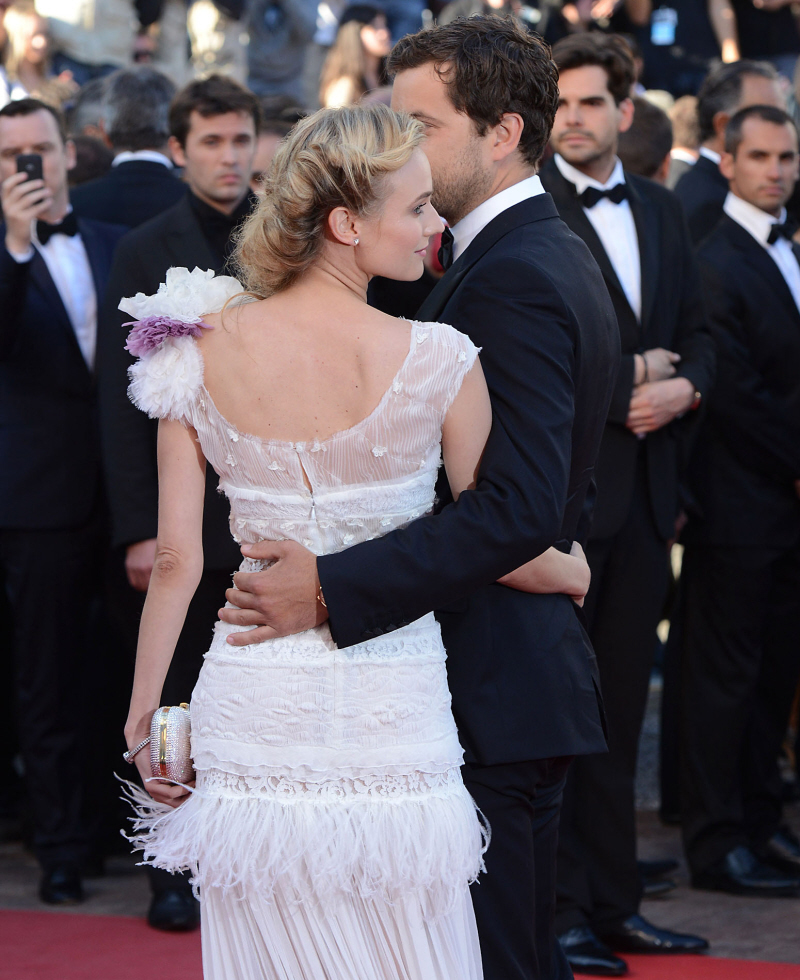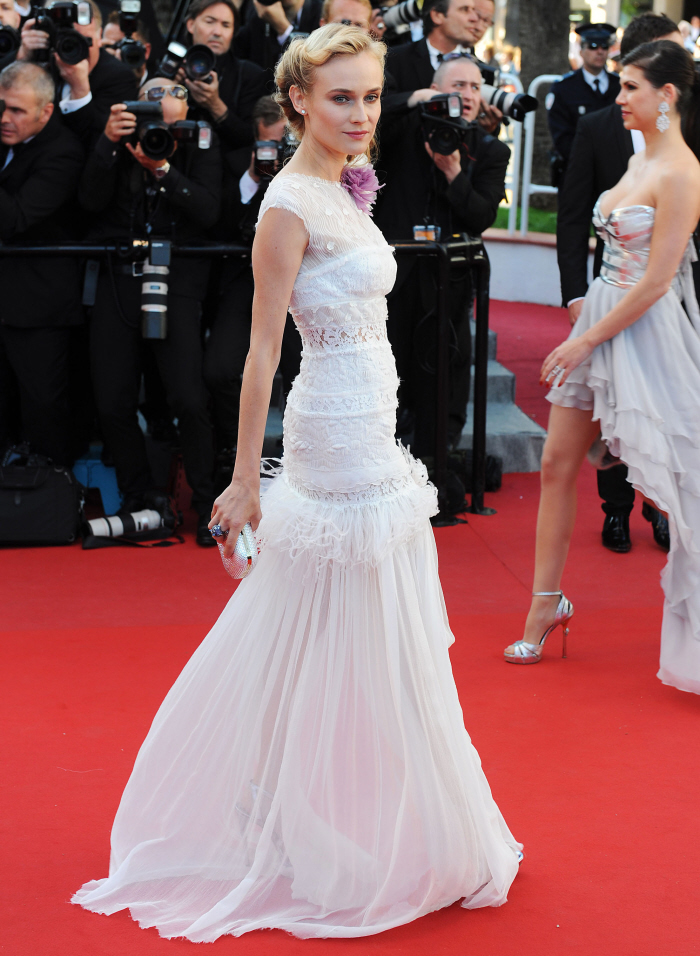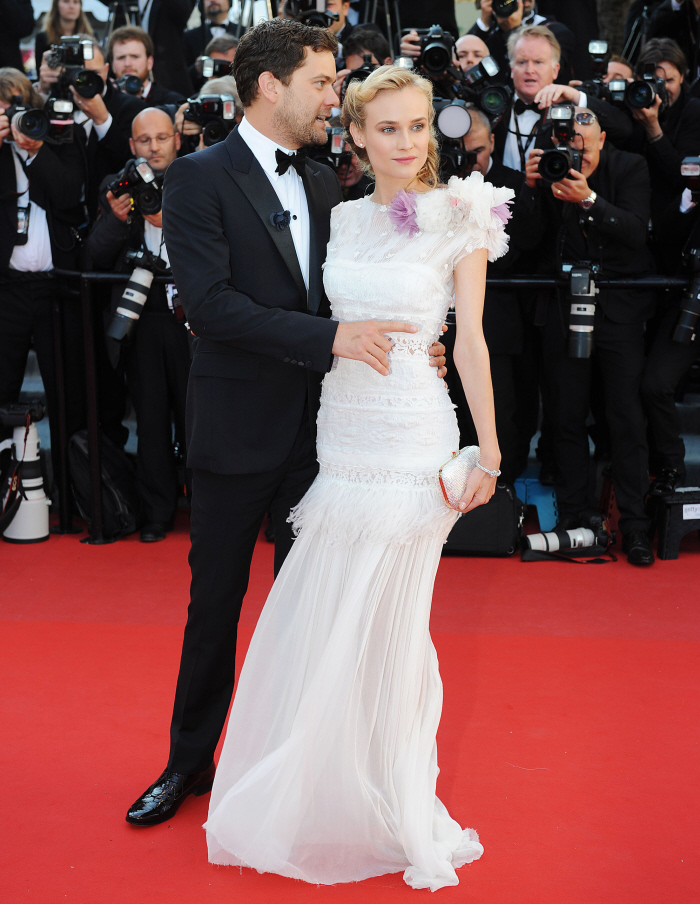 Cassie in Roberto Cavalli at the Killing Them Softly premiere. You know what? This kind of works. Granted, her hair is ridiculous. But as a whole look, I kind of get it. And I like it.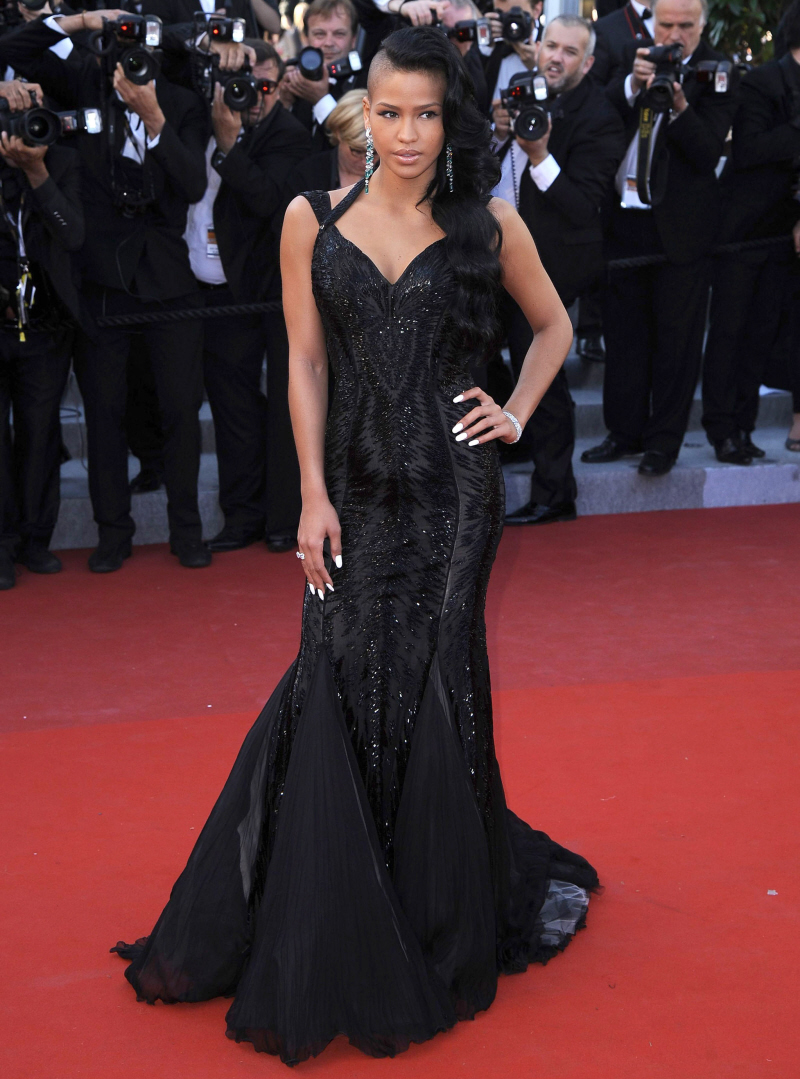 Michelle Rodriguez at the Killing Them Softly premiere. I think Michelle is so beautiful, but this dress is terrible on her. It looks like an ill-fitting wedding gown.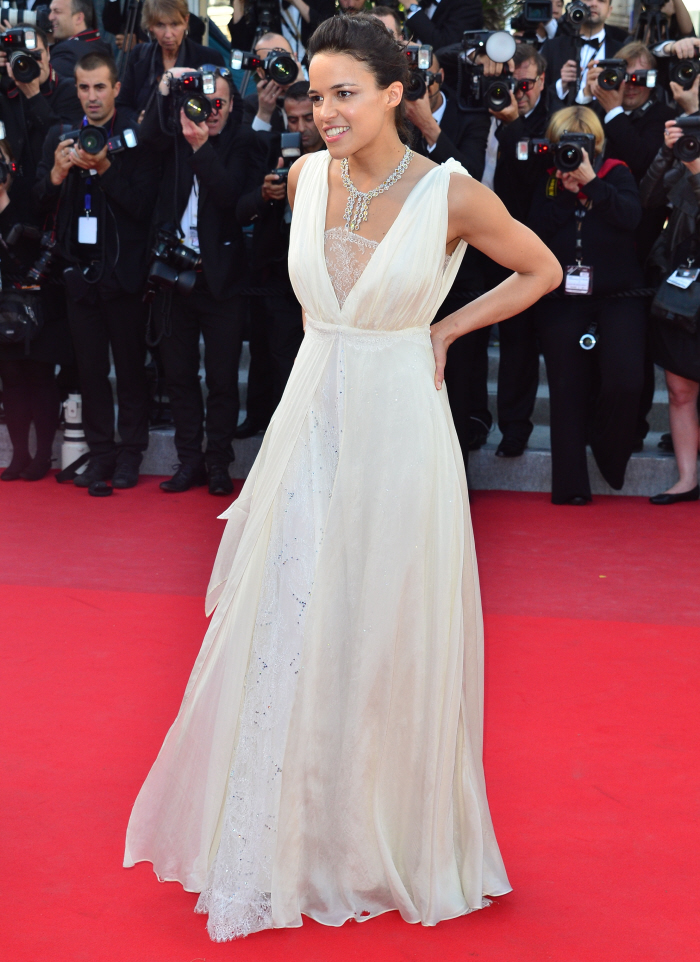 Another Michelle photo, from two nights ago, at the Chopard event. Good color on her, but dress, though.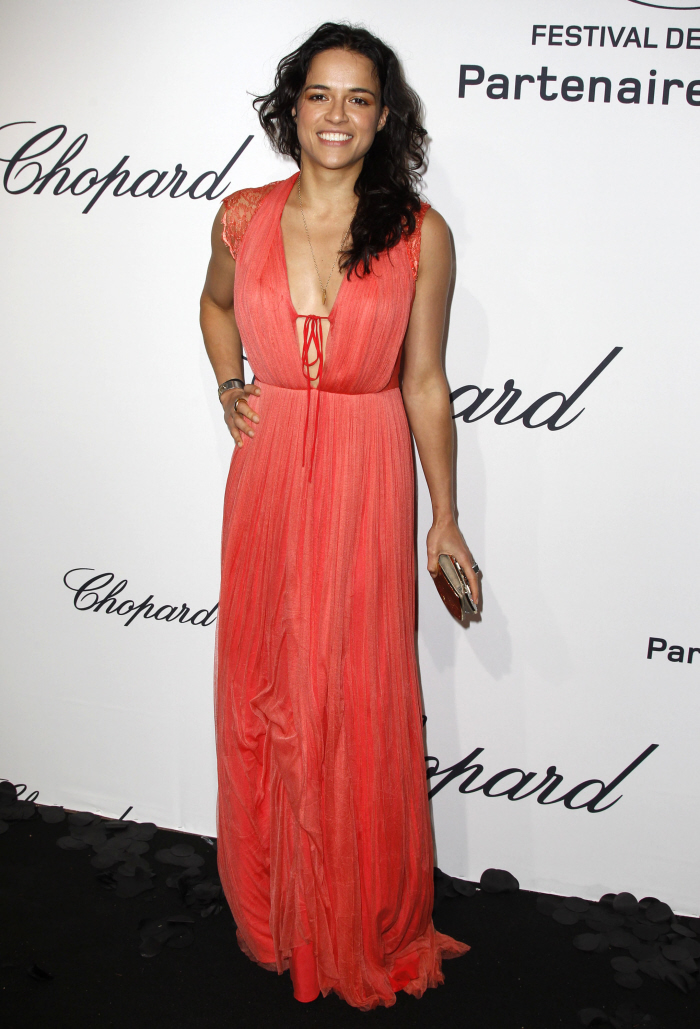 Kelly Brook at a Chopard event two nights ago – I like the color on her, her body looks amazing, but the look as a whole is kind of off. I can't decide if I'm seeing too much of her foundation garments or she needs MORE.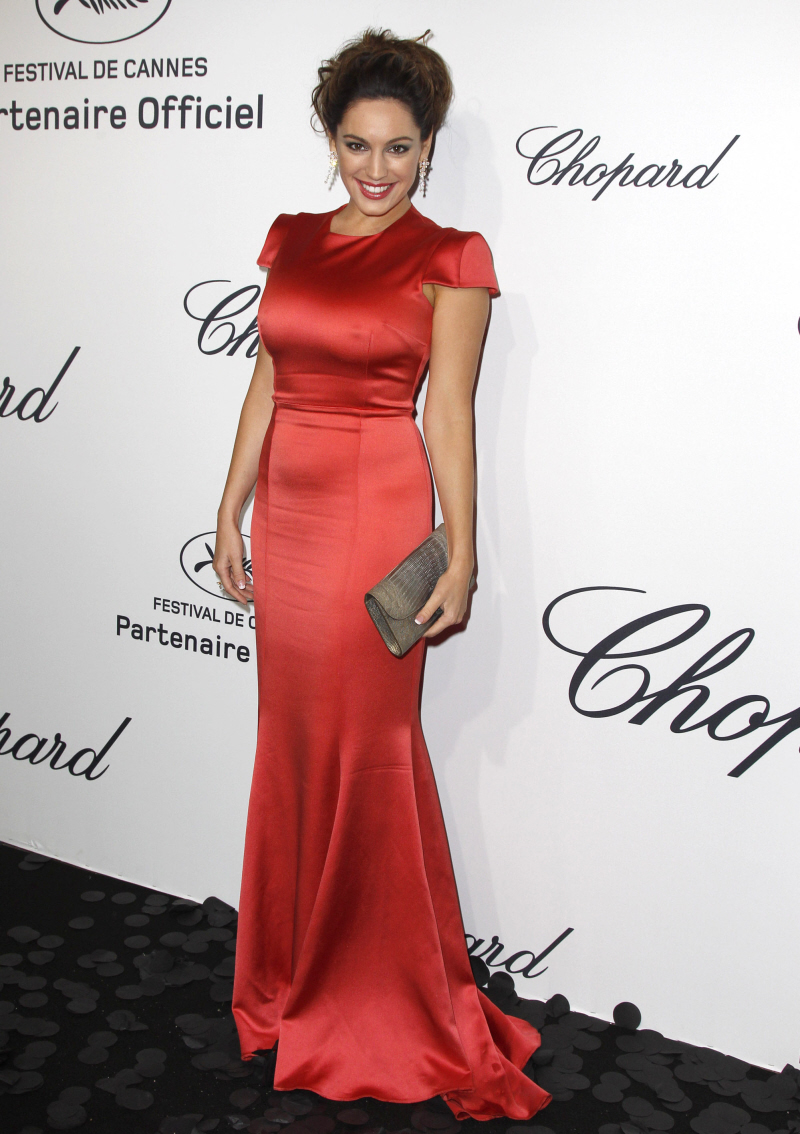 Irina Shayk in Roberto Cavalli at a photo call for de Grisogono. Pretty girl, nice figure, but she's one of the girls that I find so interchangeable. I wouldn't be able to pick her out of a lineup of Victoria's Secret models. This Cavalli dress only emphasizes that – I imagine every model has a version of this little sparkly dress.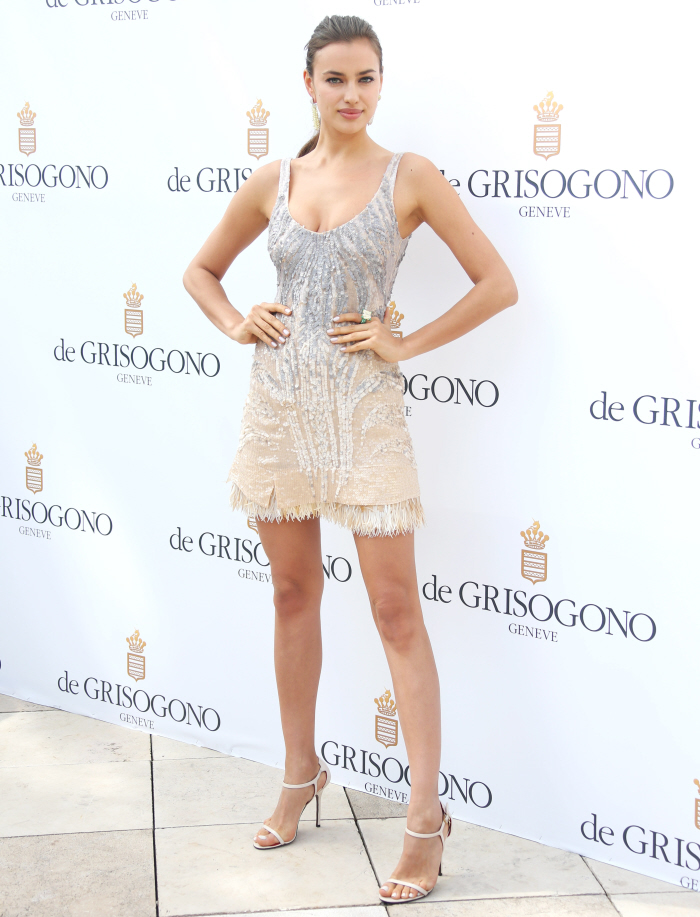 Photos courtesy of WENN, Fame/Flynet.

Written by Kaiser

Posted in Cannes, Diane Kruger, Fashion

- Who butchered the National Anthem? [D-Listed]
- Rob Lowe never ages [Lainey Gossip]
- What is Vanessa Hudgens wearing? [Go Fug Yourself]
- Summer guide to reality TV [Reality Tea]
- Game of Thrones recap [Pajiba]
- Tan Mom's music video [Buzzfeed]
- Amanda Knox is broke [Starcasm]
- Backstage at the Billboard Awards [Popsugar]
- Miley is still stuck in the 90s [Popoholic]
- Blind Items revealed: Adam Levine [CDAN]
- Hugh Hefner bought Crystal Harris a house [Celebslam]
- What happened to Aimee Teegarden? [The Blemish]
24 Responses to "Diane Kruger in pale Nina Ricci in Cannes: gorgeous & stunning?"