Joaquin Phoenix stars in 'The Master' trailer: is he earning his rep back?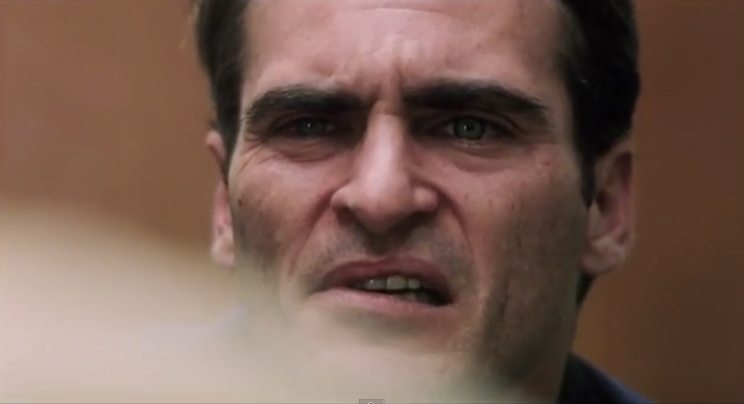 It's only been a little over a year since we first reported that Joaquin Phoenix was preparing to return to "serious" acting in the latest Paul Thomas Anderson project — the rumored anti-Scientology film also starring Philip Seymour Hoffman that is now known by its proper name, The Master. If all goes as planned, then Anderson will probably end up reinvigorating Joaquin's career after a few years of willful douchiness. Remember back in 2009 when he looked like this?
Poor Casey Affleck's bank account will never be the same after he collaborated with Joaquin on their coke-snorting, hooker-hiring, faux documentary, I'm Still Here. Whatever happened to Casey? He's been in a few indie movies since directing (and financing) Joaquin doing a poor imitation of Andy Kaufman, and now Joaquin himself is poised to make a comeback. Just check out his face (!) in the trailer for The Master below:
This trailer gives me the same creepy feeling of impending dread that I felt while watching There Will Be Blood and Magnolia. The movie is set in the 1950s and revolves around a disciple of a faith-based organization that is pretty much Scientology in its infancy. I suspect that a lot of people who watch the trailer aren't picking up on the CO$ vibes, but they're definitely hidden in there quite nicely. Of course PTA isn't dumb enough to actually make a movie that simply shouts, "Hey, this is about Scientology!" Yet I'll bet some of you who've done extensive reading on the cult will know what I'm talking about without me getting all pedantic about the details.
Certainly, Paul Thomas Anderson has geared this movie to focus upon his own views of religion in general, which he's made no secret of in the past. Even for those who aren't completely into the subject matter, it's sure to be a compelling film. PTA, who is a true auteur in every sense of the word, even shot this thing on on 65 mm film, which is basically unheard of these days. For the curious, Blackbook has some behind the scenes photos of several of the movie's supporting players, and here are some peeks at the gorgeous set on Mare Island, California.
Now back to the trailer: does Joaquin Phoenix bring it after years of Unabomber-esque ridiculousness, or is he past redemption? Not everyone loves a comeback kid, but I think Joaquin will do just fine (great even) in The Master.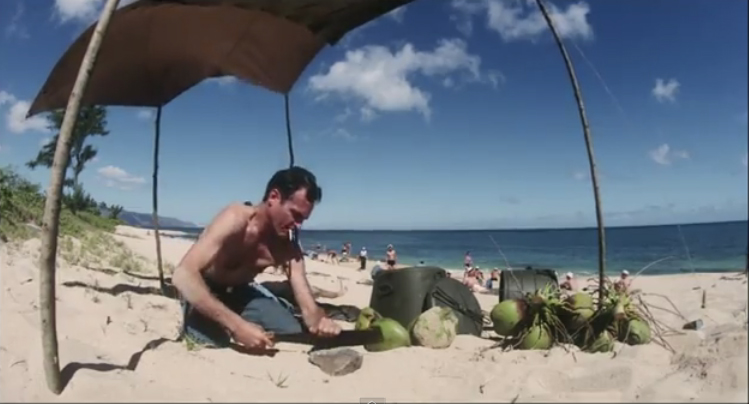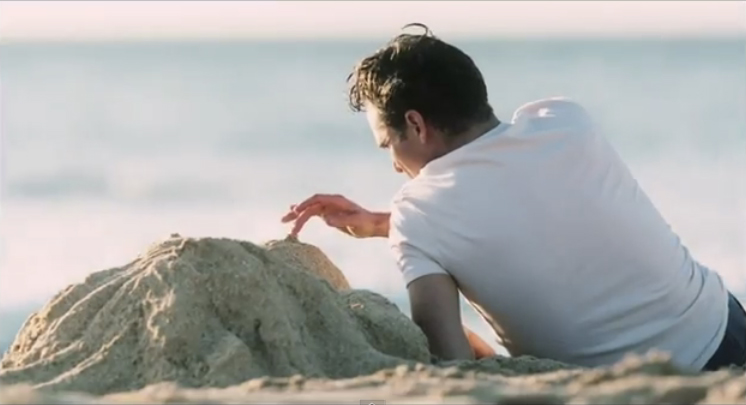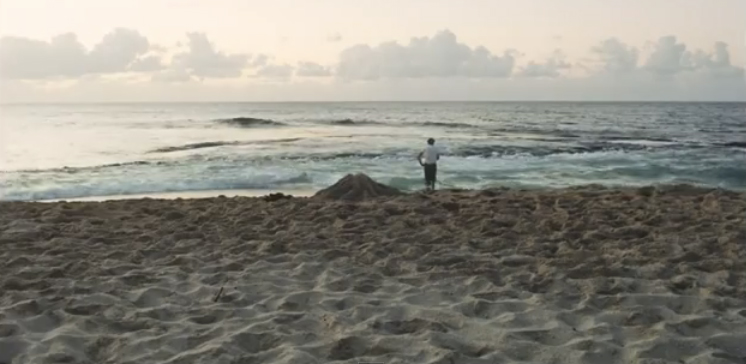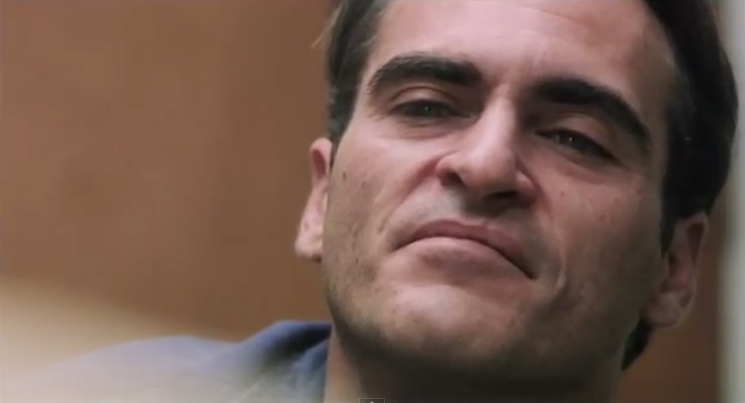 Screencaps courtesy of YouTube; photo of Joaquin in 2009 courtesy of WENN
Written by Bedhead

Posted in Joaquin Phoenix, Paul Thomas Anderson, Trailer

- Zach Galifianakis is awesome [Buzzfeed]
- Prince at the Billboard Music Awards [D-Listed]
- Bieber's Billboard look [Go Fug Yourself]
- Married to Medicine recap [Reality Tea]
- Celebrity first marriages [Pajiba]
- The last Mad Men baffled a lot of people [Lainey]
- Karolina Kurkova's crazy hot dress [Moe Jackson]
- Jennifer Garner on set [Popsugar]
- Kitten vs. Lizard [CDAN]
- Doetzen Kroes' great butt [Celebslam]
- Shameless star Jeremy Allen White [OMG Blog]
- RIP Ray Manzarek [Bossip]
93 Responses to "Joaquin Phoenix stars in 'The Master' trailer: is he earning his rep back?"