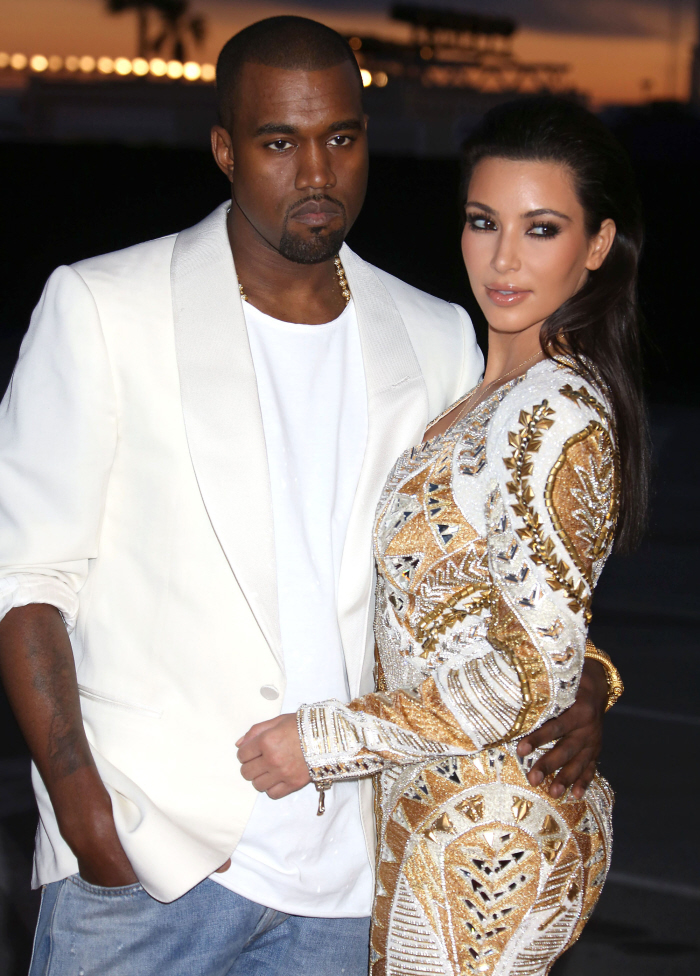 Kim Kardashian and Kanye West are still in Cannes. These are some photos from the past 24 hours of Kimye's Big Cannes Extravaganza, where they seem to be doing several costume changes and paparazzi photo ops every day. Guess who else in Cannes? Kim's nemesis, Paris Hilton. Apparently, they've even been at the same parties, although they studiously avoid each other.
Last night, Kanye debuted his film, Cruel Summer, to a packed tent. According to Starpulse, the film features hip-hop star Kid Cudi and Kanye in a smaller role, and Kanye admits they were in a rush to finish – they were still shooting the movie four weeks ago in Qatar, for goodness sake. After the screening, Kanye got a standing ovation. Meh.
As for this week's tabloids and what they're saying about Kim and Kanye – well, it changes every week. The Enquirer is saying that Kanye feels like part of the Kardashian family at this point, so much so that he's worries about Kris Jenner's plastic surgery, and how Kris could end up like Kanye's late mother Donda.
KANYE WEST is pleading with GF KIM KARDASHIAN's mom Kris Jen­ner to stop having plastic surgery because he's afraid she'll end up dead like his own mother. The rap star's mom Donda West tragically died at the age of 58 in November 2007 – one day after getting a tummy tuck, breast reduction and lipo­suction.

"That loss crushed Kanye," revealed a close source. "She wasn't just his mom but his manager as well – just like Kris is Kim's manager. The parallels are uncanny. Kanye's gotten very close to Kris. She's become like a second mom to him, and he couldn't bear losing another person in his life to plastic surgery. Kanye told Kris, 'I don't want to lose ya, baby!'"

Friends and family of the Kardashi­ans' 56-year-old "momager" fear that she will go overboard with her nip-and-tuck opera­tions. Just before her daughter Kim's short-lived Aug. 20 marriage to Kris Humphries, her mom announced: "I need a little freshening up." And as cameras rolled, she headed off to see a plastic sur­geon. Clearly nervous before the procedure, she admitted: "I don't want to die."

But Kris could have died from embarrass­ment when a new trailer for the upcom­ing season of the E! reality show "Keeping Up with the Kardashi­ans" showed her with her top lip enormously swollen in a "trout pout."

"It appeared that the lip was temporarily disfigured from col­lagen injections," said the source. "She looked positively freakish, and (her children) Kim and Rob were alarmed." Everyone is worried that her plastic surgery kick "will veer dan­gerously out of control," confided the source.

But no one is more worried than Kanye, 34, who feels increasingly like a part of the Kardashian family. After only a few months of ro­mancing Kim, he's already talking marriage with her. The rapper was previously engaged to Alexis Phifer in August 2006. But their joyous plans collapsed after the shocking, unexpected death of Kanye's mom – and it haunts him.
[From The National Enquirer]
You know what's weird? I kind of believe this. I do think Kanye is still dealing with stuff from his mom's death, and it wouldn't surprise me at all to learn that Kanye had some ideas about how the Jenner-Kardashian women shouldn't be nipping, tucking, injecting and Botoxing. Of course, Kanye should start with Kim. Kim's Kat-face is ridiculous.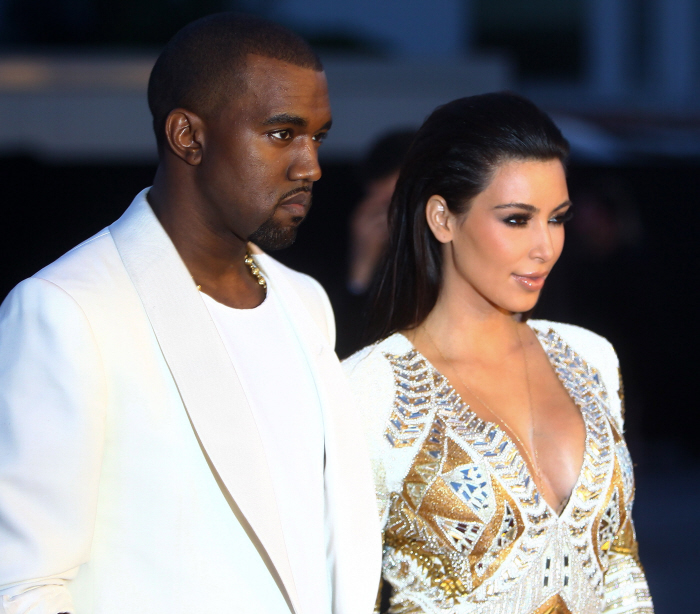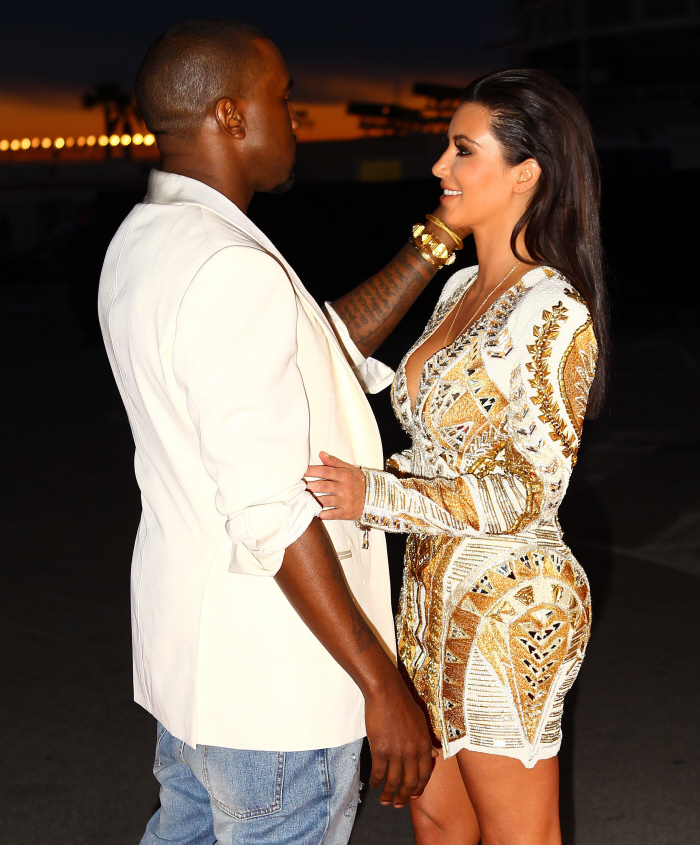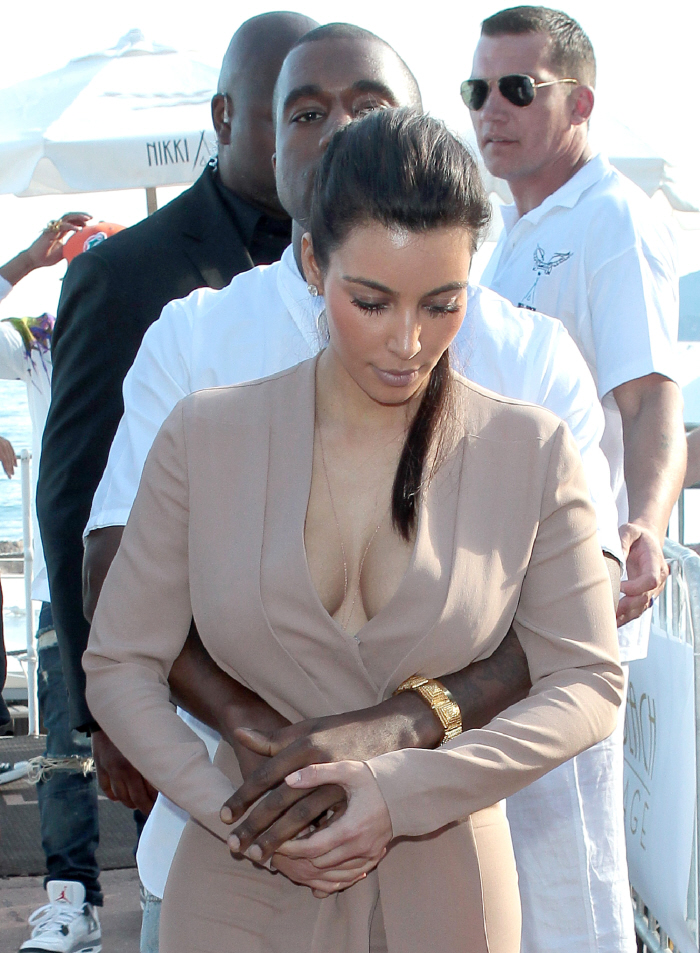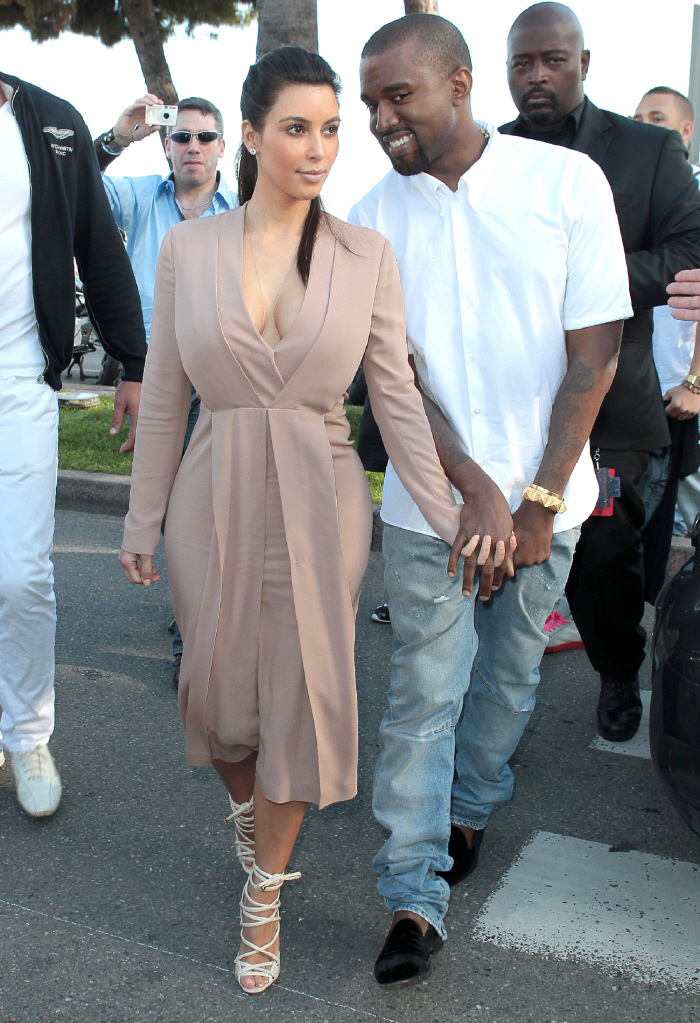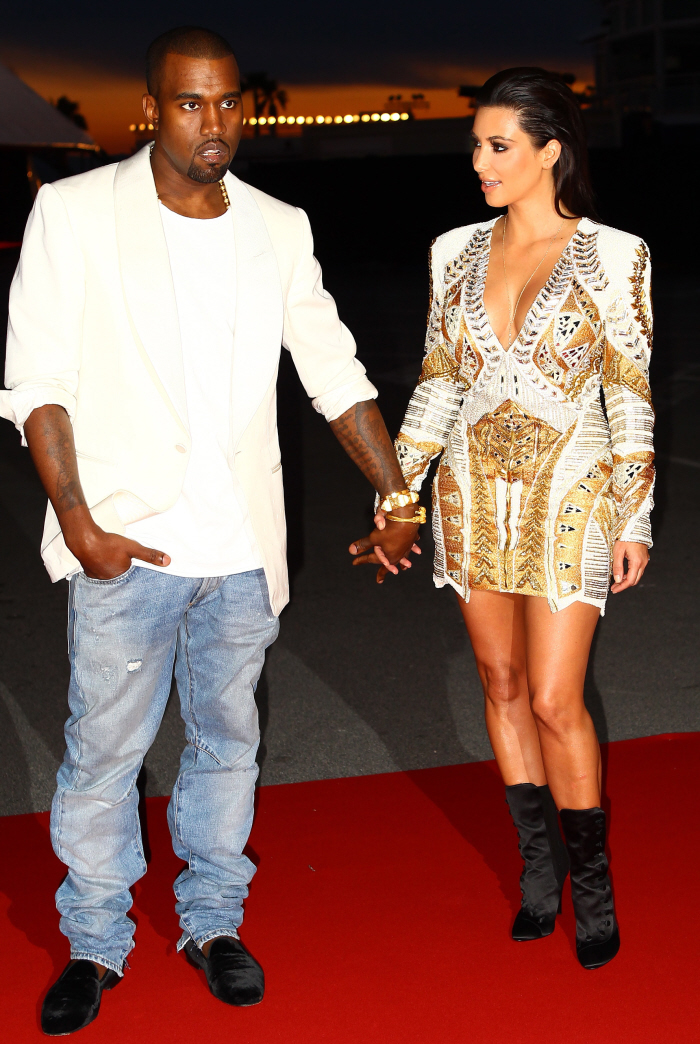 Photos courtesy of WENN.