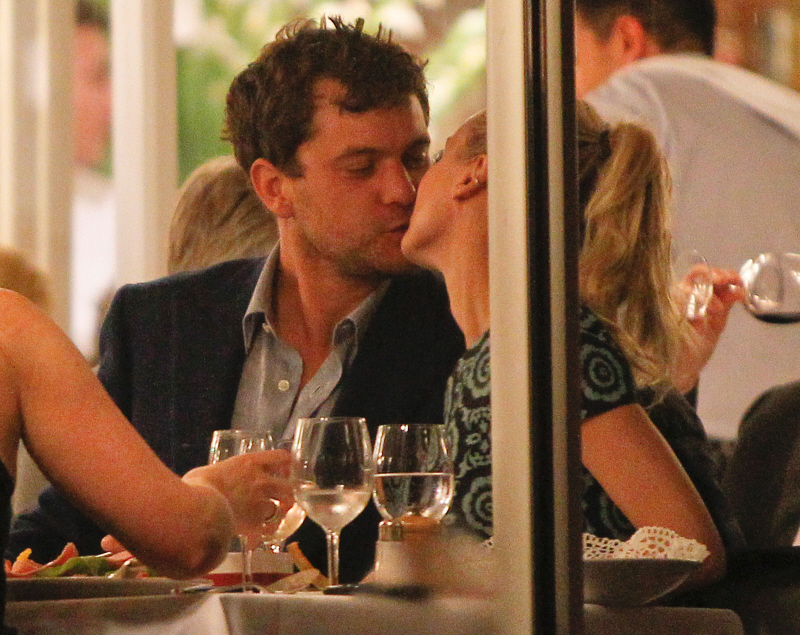 Diane Kruger isn't interested in marriage. Not even to PACEY!! In several interviews over the past few years, Diane has let her anti-marriage bias come out when explaining her relationship to Joshua Jackson. She said that during her first marriage – to Guillaume Canet, who is now Marion Cotillard's baby-daddy – she "learned" that she doesn't "believe in marriage. I believe in a commitment that you make in your heart. There's no paper that will make you stay. A guy friend of mine said, and it made a lot of sense, that people should get married at the end of the road, not the beginning." She's also talked about eventually having Joshua's babies and settling down with him in Paris too. So… I think Diane and Joshua are solid and I could definitely see them having babies at some point. But I think Diane is pretty clear about not wanting to be remarried. So what do you make of this?
Joshua Jackson helped Prince Albert and former President Bill Clinton raise more than $750,000 for their respective foundations Wednesday night at the first-ever "Nights in Monaco" benefit dinner in Monte Carlo.

Benefit officials said the Fringe star, 33, accompanied by his longtime love, Diane Kruger, won a necklace by designer Carla Amorim with a bid of $45,000, reportedly saying it was an engagement present for her.

Jackson and Kruger, 35, who wore a cream-colored Prabal dress, and Rose McGowan, wearing Monique Lhuillier, were among the celebrities who drove in from the Cannes Film Festival for the dinner at the Hotel de Paris.

Prince Albert hosted the gala with his sister Princess Caroline and Albert's cousin Baroness Elizabeth-Anne de Massy, and President Clinton gave a brief speech.

Guests dined on farm-raised veal, fish, zucchini caviar and truffled vinaigrette from Hotel de Paris master chef Alain Ducasse.

Albert's wife, Princess Charlene, was not present. Palace officials said the dinner was meant to be a "gentlemen's evening" and that the 34-year-old princess did not want to "take away" from Albert and Clinton's announcement that their foundations will work together on global issues such as environment, health issues and more.

Reps for the actors didn't immediately respond to requests for comment.
It's in People Mag – not just idle speculation. Of course, it could just be a wonky report, or someone misheard something. OR Joshua did propose and Diane said yes? Joshua seems like such a nice guy, and he's always struck me as more "traditional". Maybe he wants to marry his lady before he knocks her up? How quaint!
UPDATE: People Mag updated their online article with this line: "Sources close to the couple, however, say engagement buzz is not true." Nuts!
Here are some photos of Diane and Joshua at the "Nights in Monaco" benefit dinner. Diane's dress is Prabal Gurung. Why does Diane make every dress look like Chanel? It's a gift. And isn't Joshua a tall drink of scruffy handsome? *SIGH*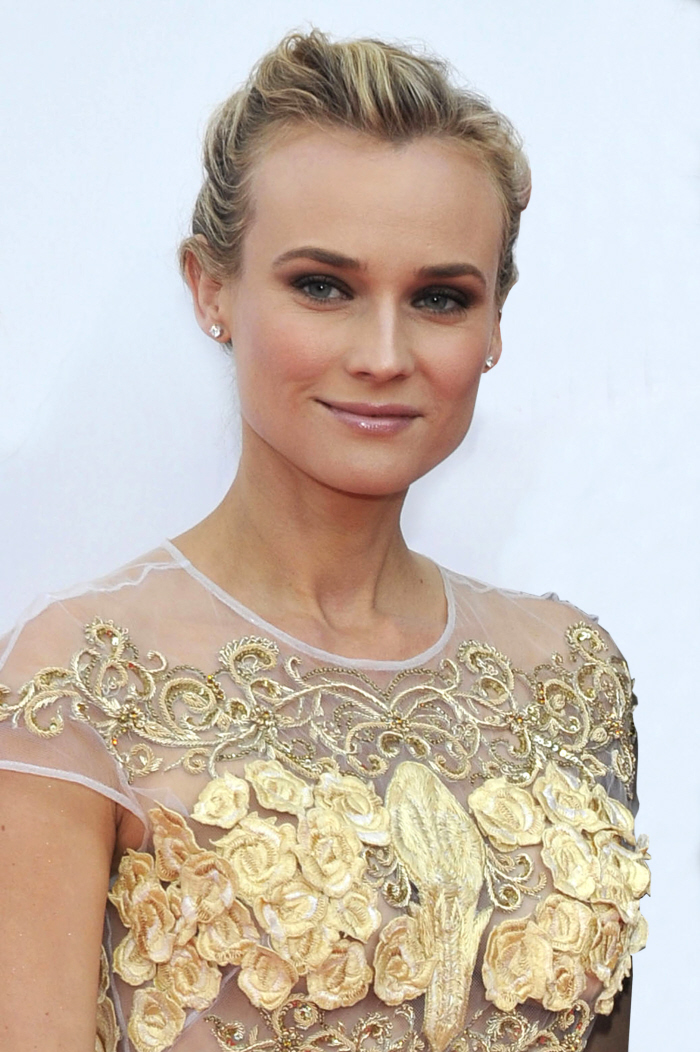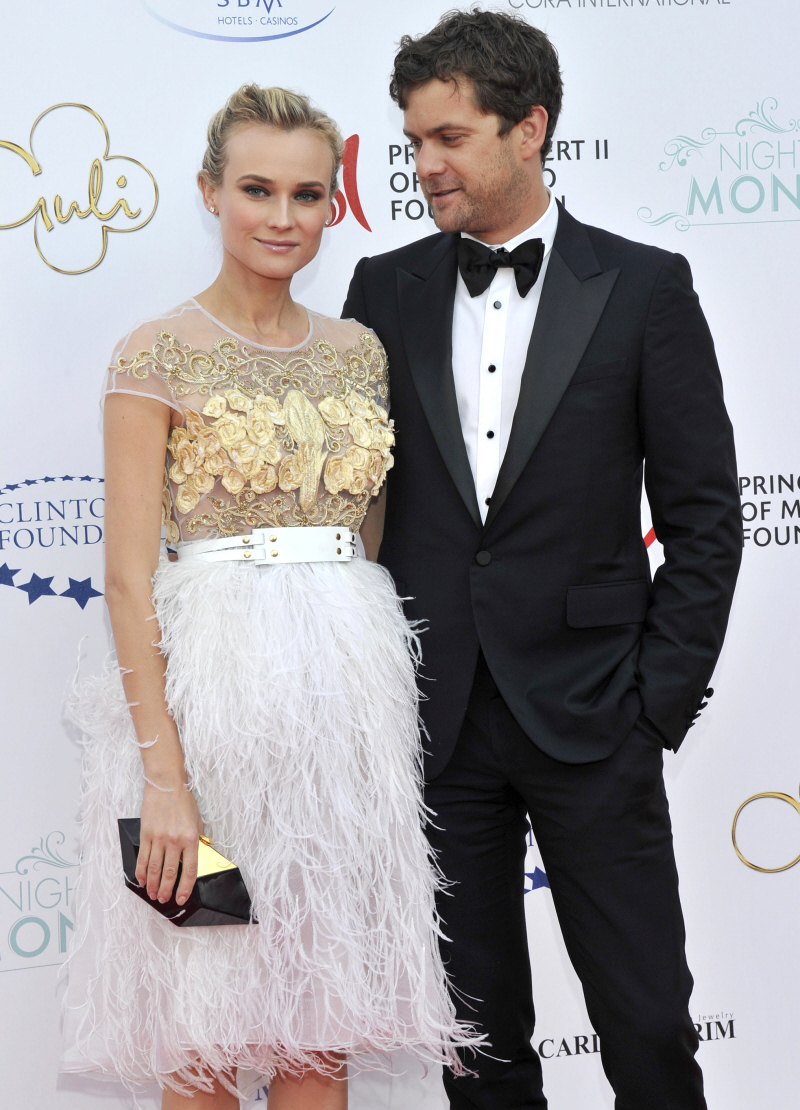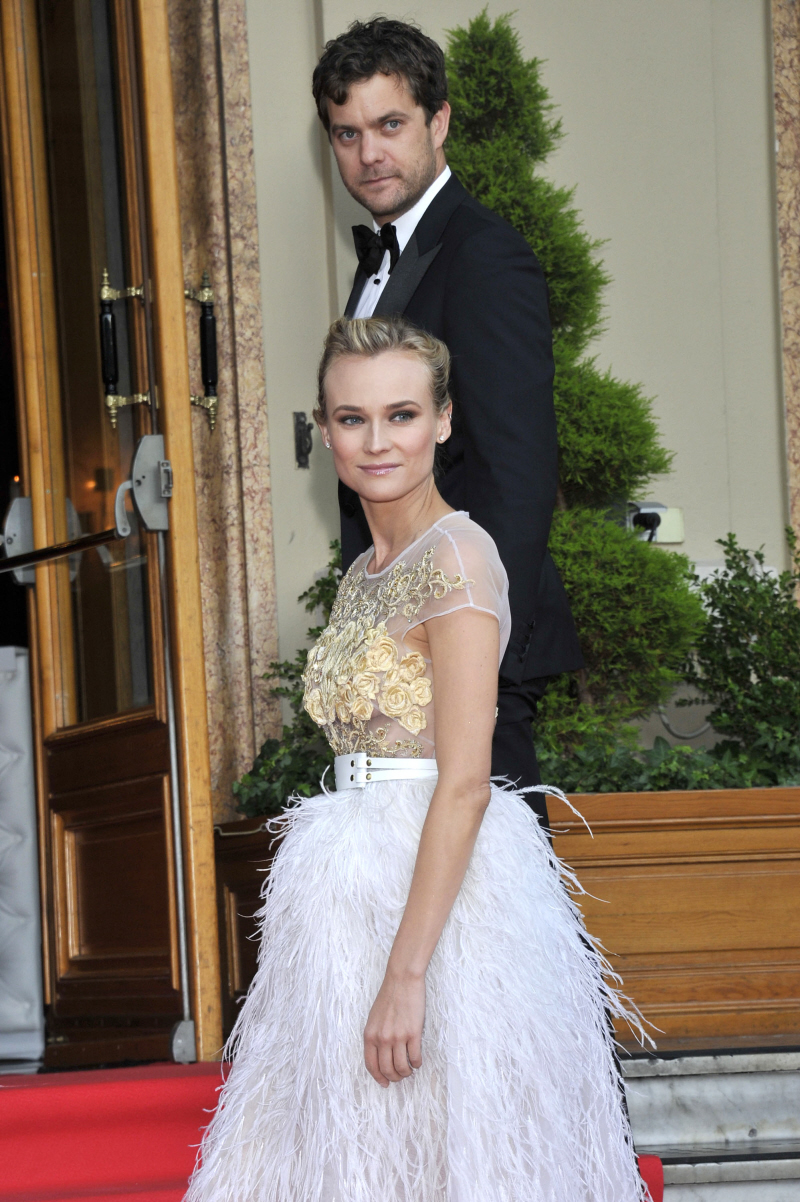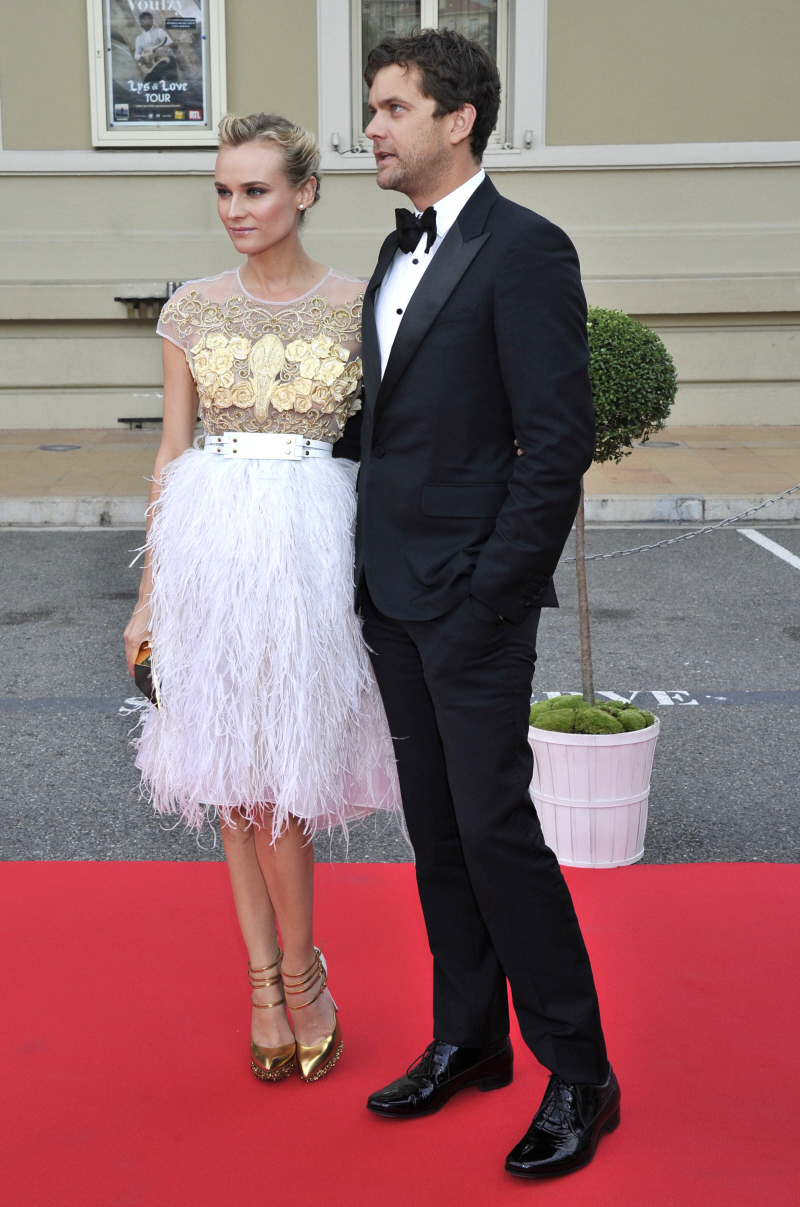 Photos courtesy of Fame/Flynet and WENN.