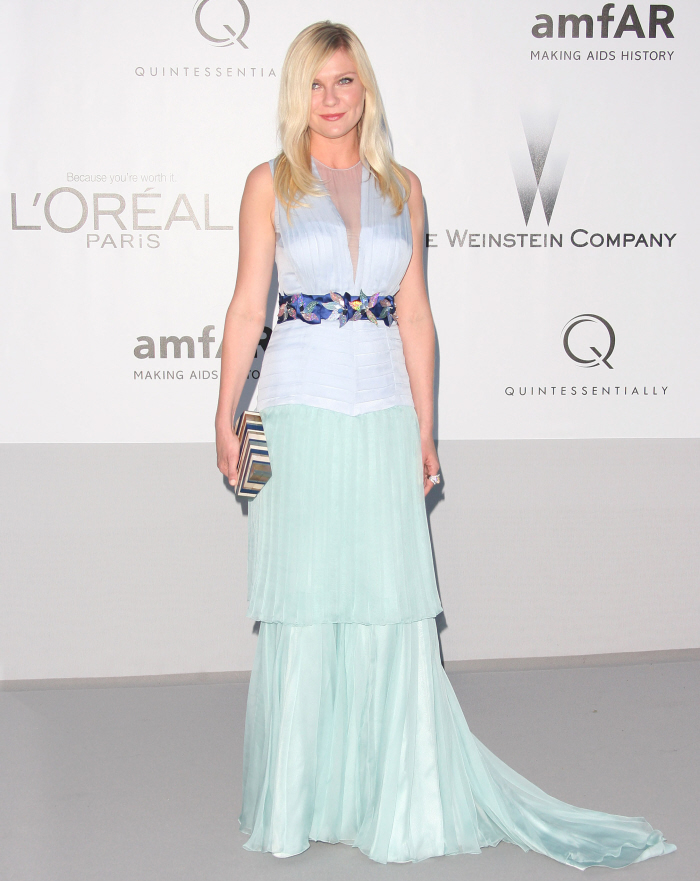 I know I've called Bump Watch of Kirsten Dunst several times in the past, but seriously, doesn't Kiki look pregnant here? These are more photos from the Cannes Film Festival amfAR gala last night – Kiki is the reigning Queen of Cannes (she won Best Actress last year), so she gets to be the header of this post. Kiki's gown is Louis Vuitton – I think it's fug. I don't mind her in blue (although this shade is too "precious"), but this dress is – at best – unflattering. Plus, we need to talk about whether Kiki is gestating a little Garrett Hedlund. In the profile shot, I'm not really seeing a "bump". But look at her boobs! Kiki's always had a nice bust, but I swear they're bigger and I swear she's got a case of Pregnant-Face.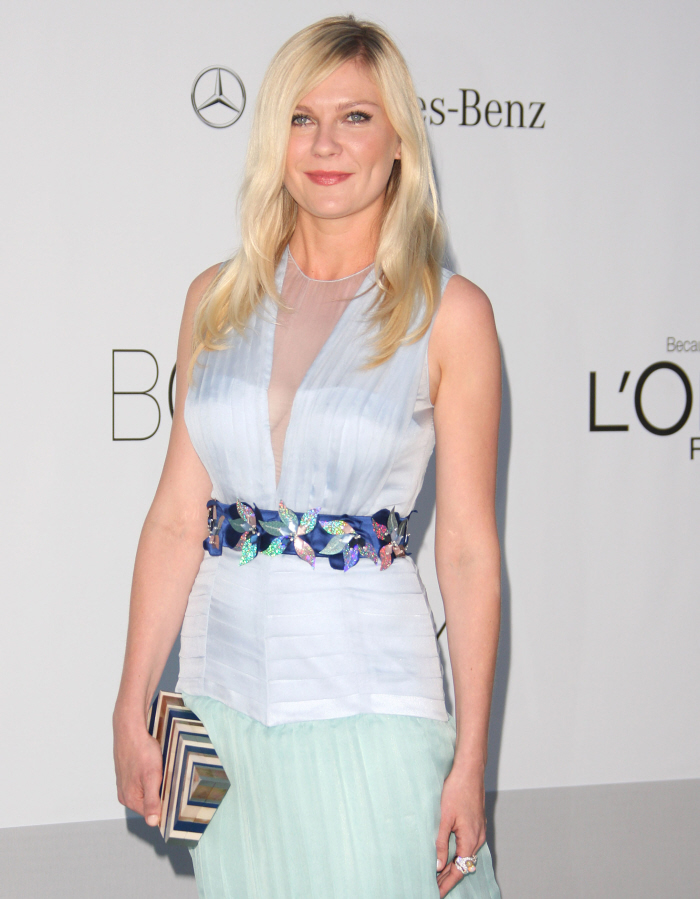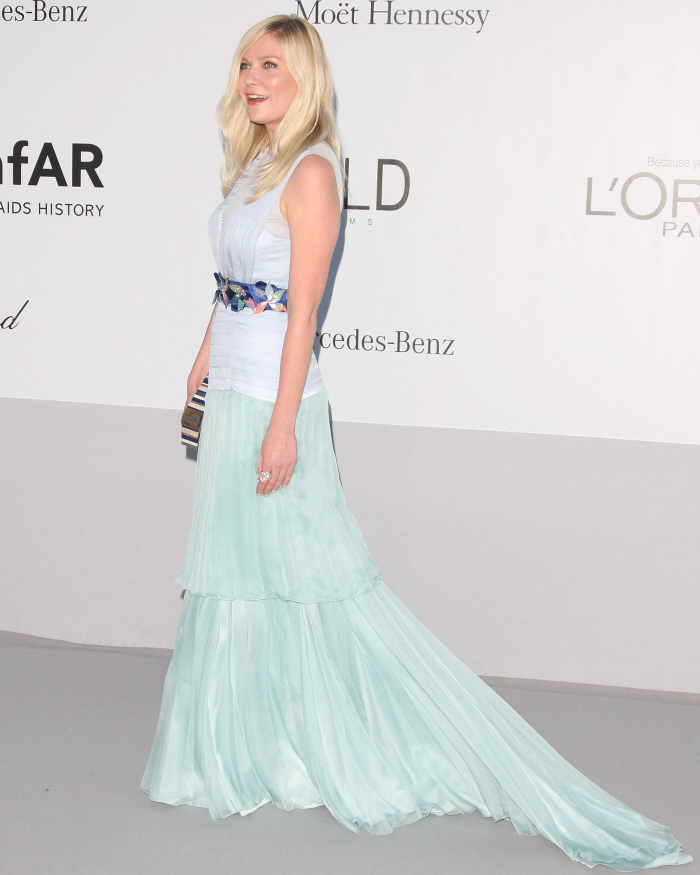 Janet Jackson in Emilio Pucci. Oh, Ms. Jackson. I love you, girl, but we need to talk. I'm proud of you for losing weight, really and truly. But you need to stop messing with your face and you need to find a better makeup artist. And please don't wear dresses that make your boobs look so wonky.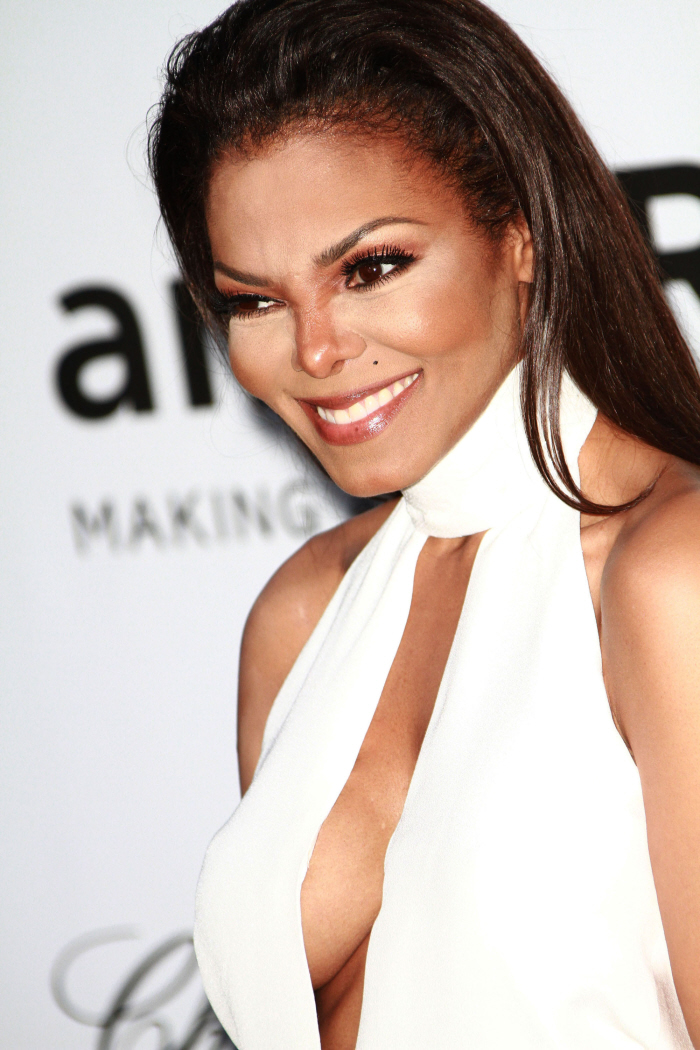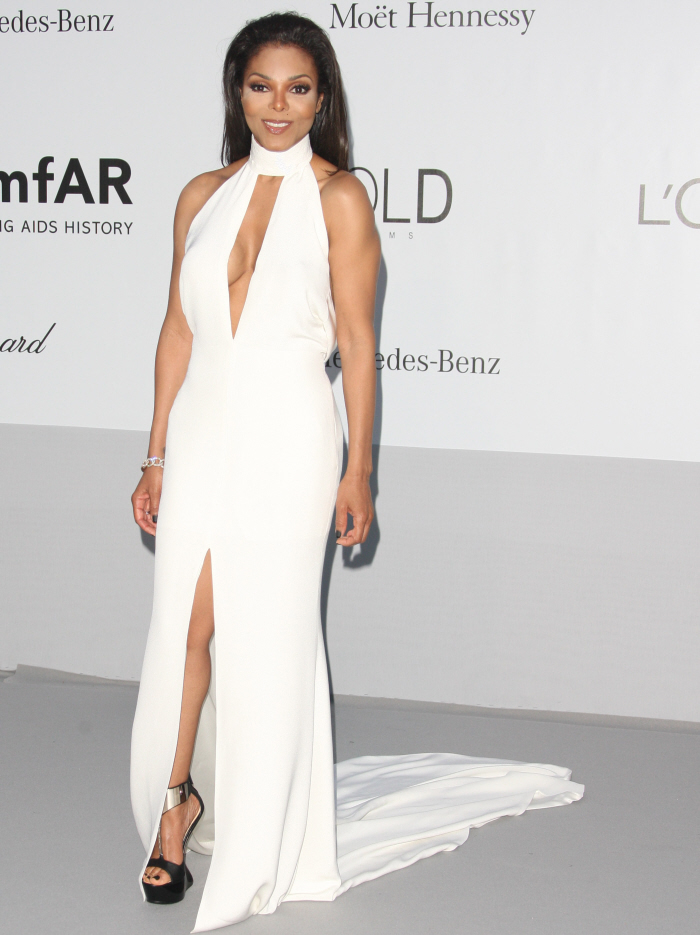 In another world, in another lifetime, I would love the chance to look like Doutzen Kroes for a day. She's just so beautiful!! Doutzen wore this white Versace – I think she looks like an old-school, proper supermodel. She's got that crazy, sexy, athletic-slim body and the Versace looks poured onto her. That's Sunnery James, her husband and father of her son Phyllon.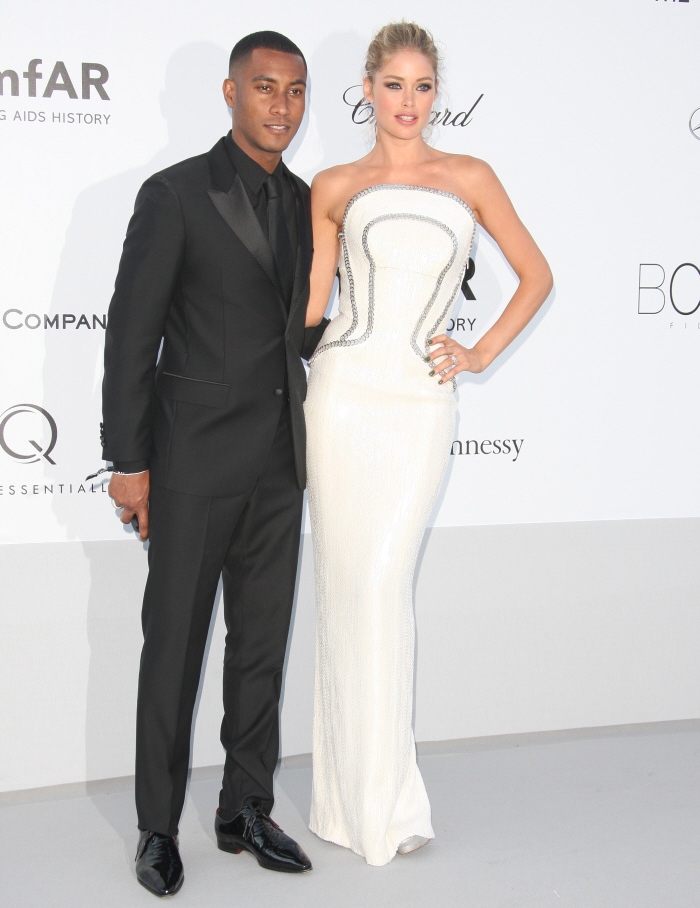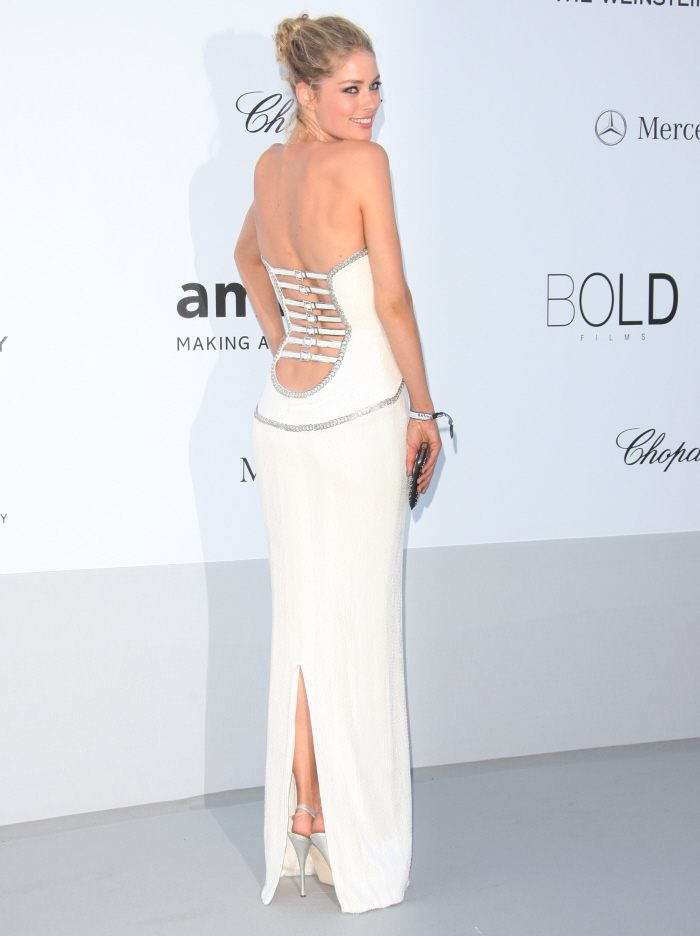 Everyone is saying that Kim Kardashian "pulled an Angelina" in this mustard yellow dress (I can't find the designer ID). I kind of like how everyone calls it "the Angelina" now whenever a girl throws her leg out on the red carpet. It's been happening a lot lately too – lots of girls have been "pulling the Angelina." As for Kim's dress – meh. This shade of yellow is so difficult to pull off, and while it's not great on Kim, it's not as bad as it could be. The design is meh. Her face looks decent, though.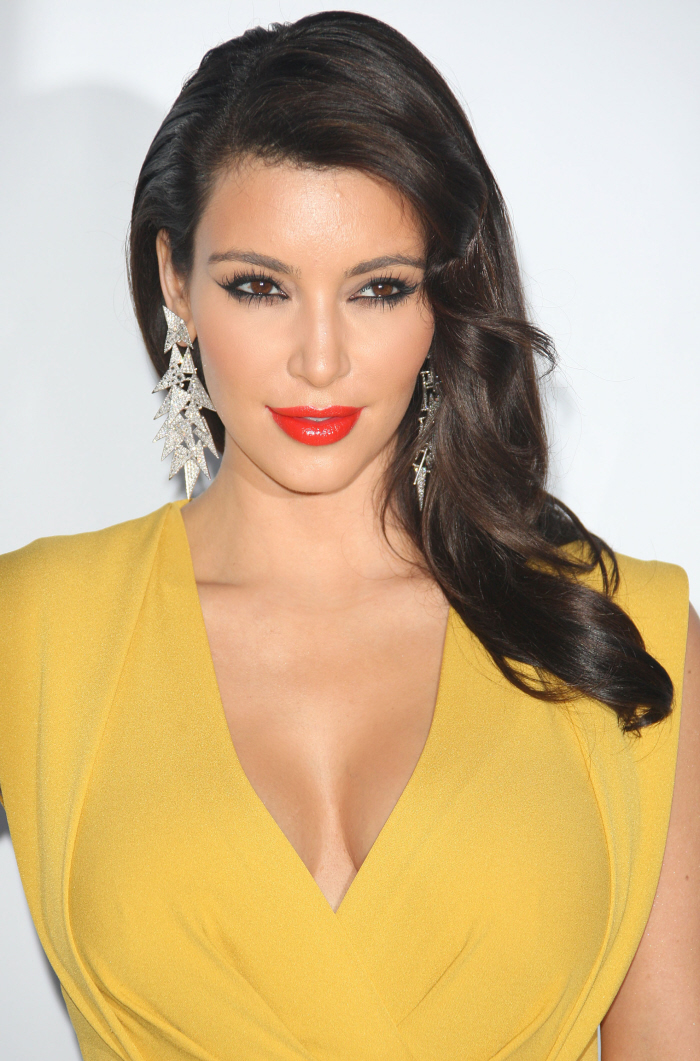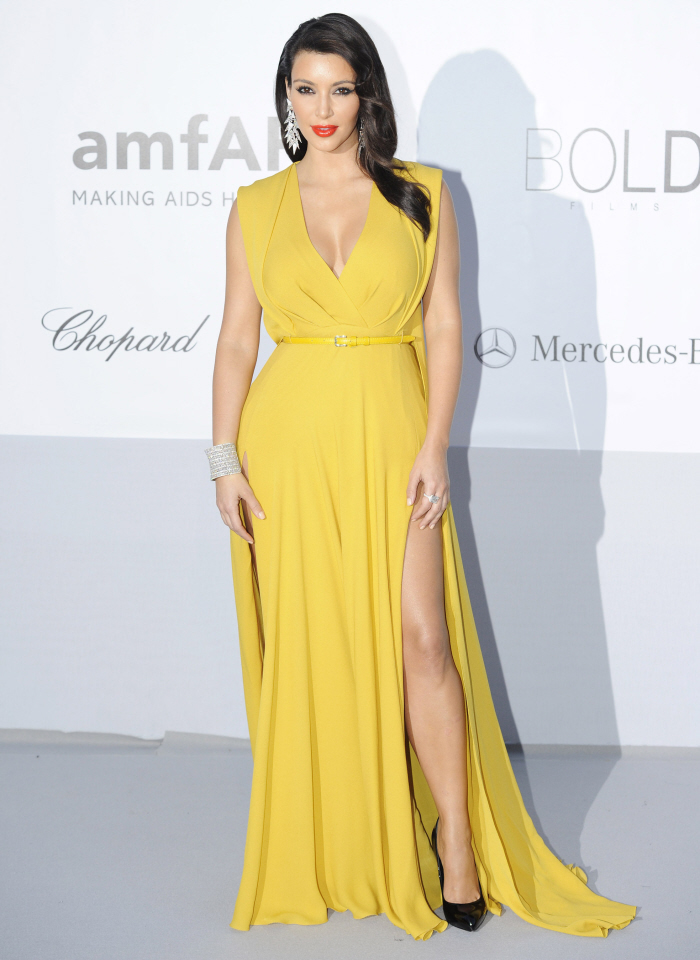 Diane Kruger in Chanel. The one time she wears Chanel and I think "Hm, is that Oscar de la Renta?" I'm not crazy about this, honestly. Diane kind of pulls it off with that whimsical little skirt, but her skinny legs worry me. Joshua looks cute.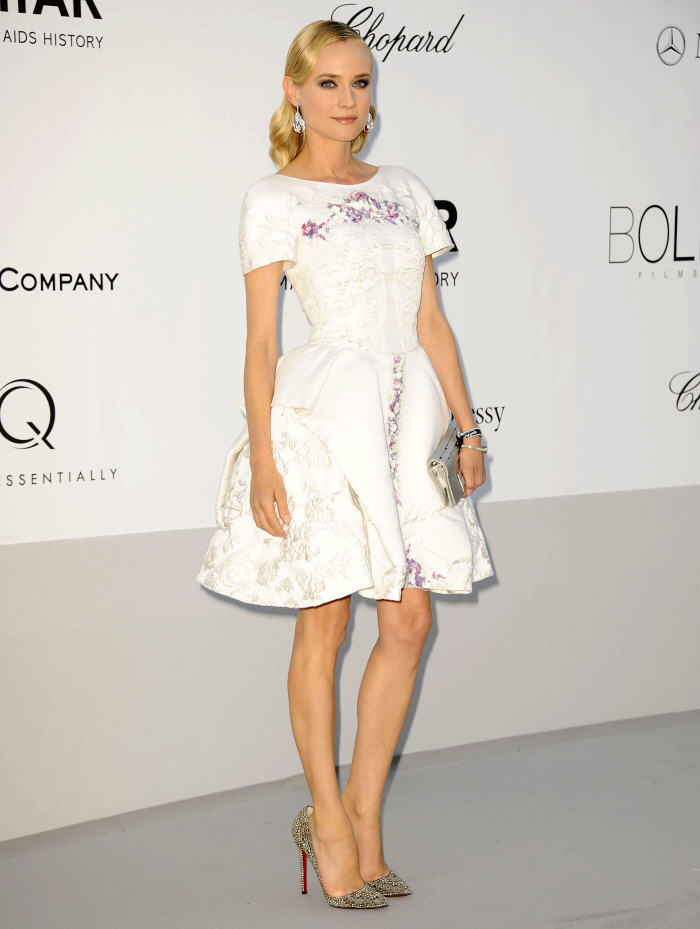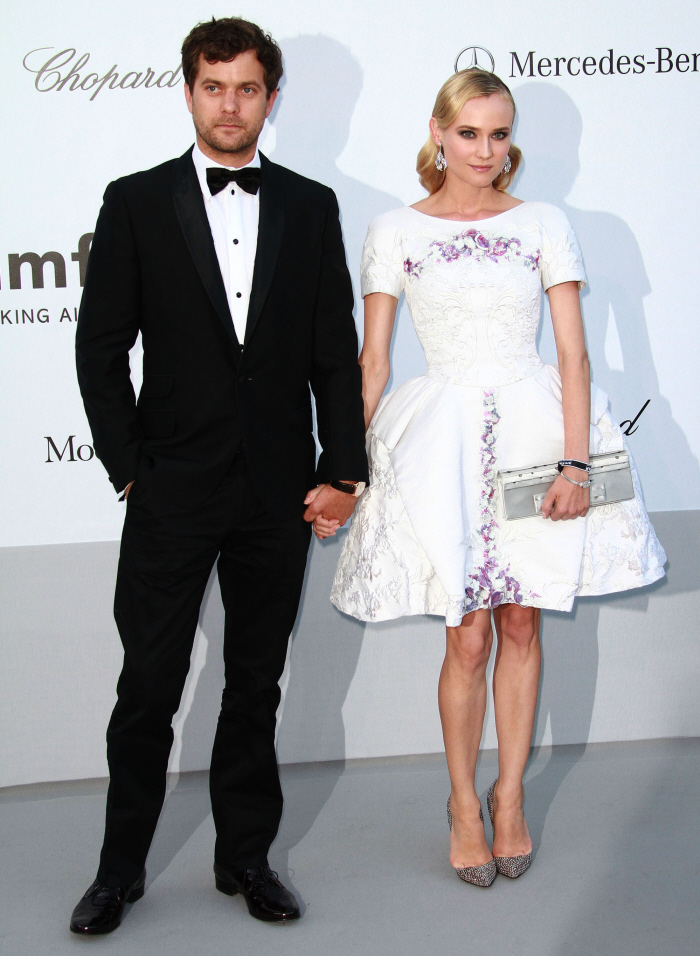 Photos courtesy of WENN.