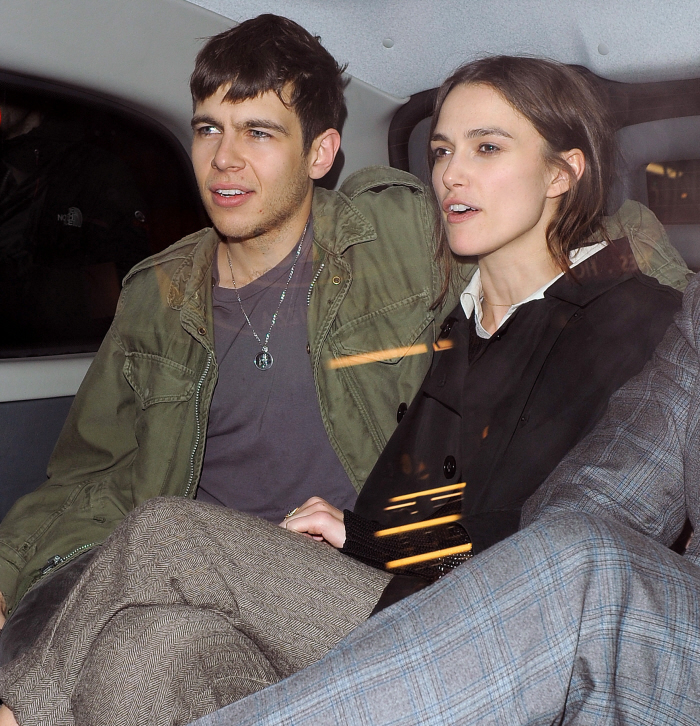 I always wonder about the girls (and boys) who are with a significant other for years and years without marrying, and then as soon as they break up, they jump into a new relationship and get engaged really quickly. So it is with Keira Knightley. She was with Rupert Friend for more than five years – they split up about a year and a half ago. Keira waited a hot minute, then jumped into a relationship with James Righton (some say there was overlap between James and Rupert). And now Keira and James are engaged! Congrats.
Actress Keira Knightley is engaged to marry her rocker boyfriend James Righton. The actress's spokesperson confirmed she had accepted the Klaxons rocker's proposal following a 15 month courtship. The London-born star, 27, started dating the 28-year-old keyboard player last year after being introduced by mutual friend Alexa Chung.

Knightley's representative said: 'I can confirm that Keira is engaged to be married to James Righton.'

But in keeping with the actress' tightly-guarded privacy stance, the spokesperson declined to comment further. Since they started dating last year, the couple have kept their romance under wraps and are yet to pose together on a red carpet.

However, they have been photographed out together casually near their East London home several times. The Oscar-nominated star previously dated Pride & Prejudice co-star Rupert Friend for five years before splitting in January 2011.

Last year, her father William said on her split from Friend: 'It wasn't a decision that either of them took lightly. I know they gave it a great deal of thought. I don't think there was any one thing that led to their break-up – it was a whole raft of things, I think.'

She also had a two-year romance with Irish model and actor Jamie Dornan before splitting in August 2005.

Righton is the keyboardist for London-based indie band Klaxons. The group won a Mercury Music Prize in 2007 for their debut album Myths Of The Near Future. The four-piece are currently working on a follow-up album to their last release Surfing The Void.
So did Keira want to marry Rupert and he just never got around to proposing, so Keira hit the road and found a dude who was the marrying kind? I have no idea. I had James pegged as Keira's rebound after a long, marriage-like relationship with Rupert, so I'm surprised that they're engaged now. Maybe it will be fine. Keira seems… more serious lately. Maybe she's a "grown up" now. Maybe she sees all of her friends getting married (Carey Mulligan) and having babies (Sienna Miller) and she wants that life too.
PS… I still think Keira and Viggo Mortensen had an affair.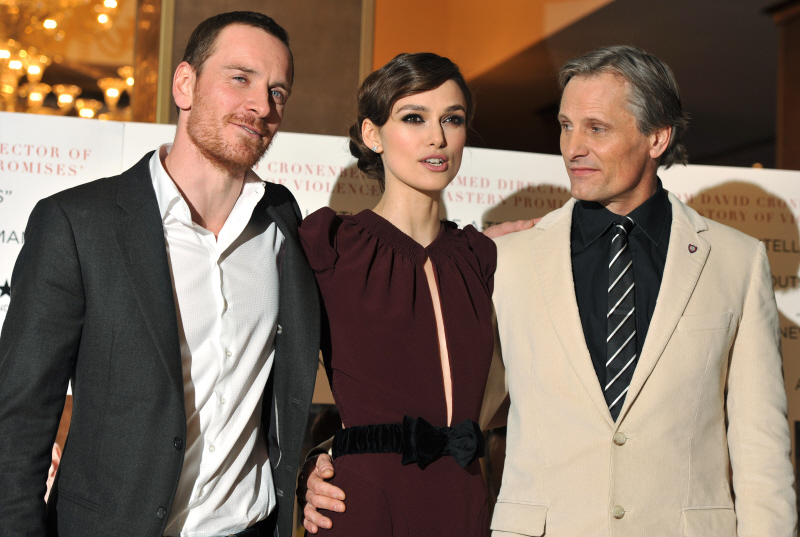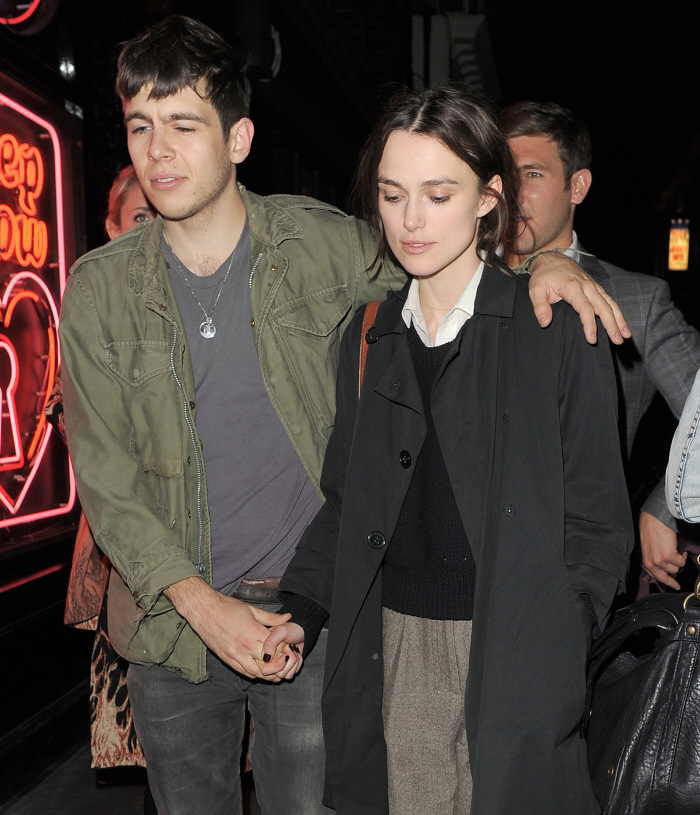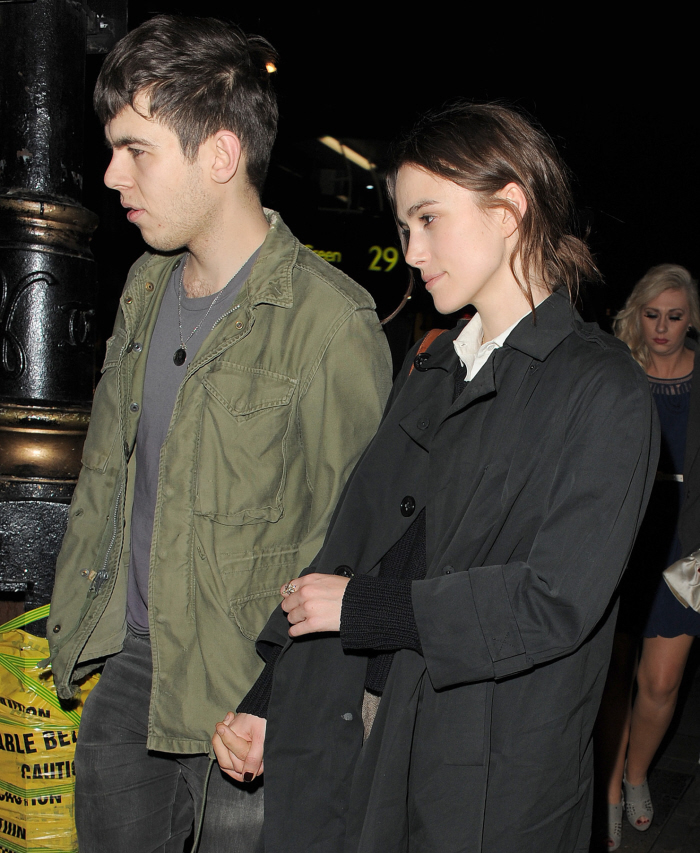 Photos courtesy of WENN.