Jennifer Lopez does Vegas with her boy-toy Casper & her ex, Marc Anthony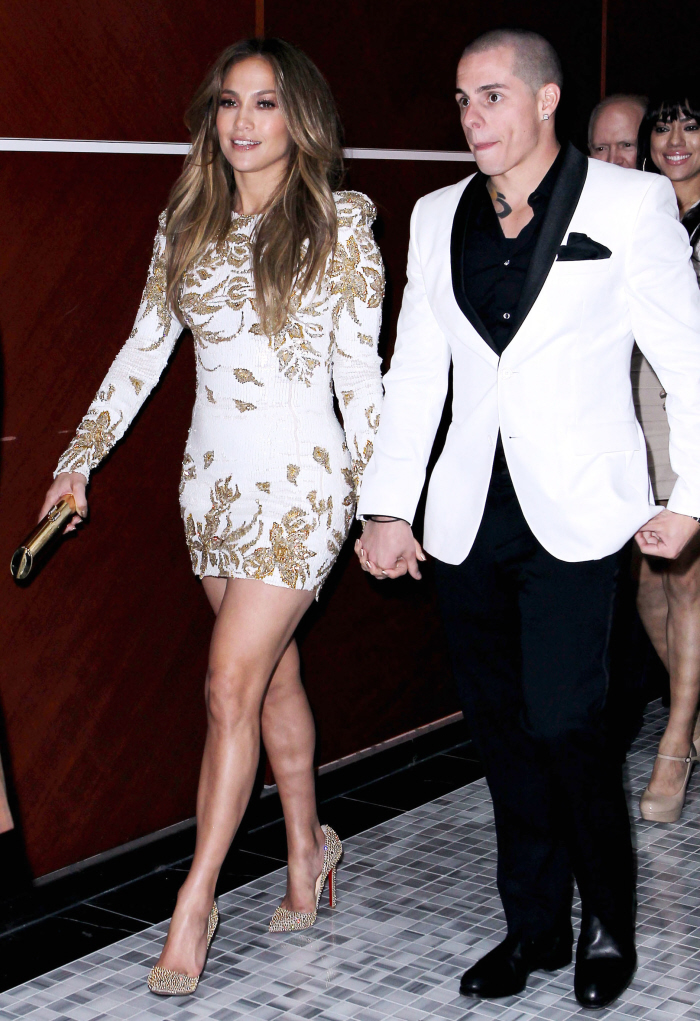 Lots of new photos of Jennifer Lopez over the weekend! She performed in Las Vegas at the Mandalay, and she also had a launch party for her latest single, "Goin' In" at the Bellagio. She brought Casper to the single launch, and shockingly, Casper did not wear some kind of eyeglasses to detract from his face. Usually, that boy doesn't go anywhere without glasses. Meanwhile, Jennifer wore this tight little minidress that I don't hate. I like the design a lot, actually. My only problem is that it's WAY too mini. How was Jennifer not flashing her biscuits all over Vegas in this dress?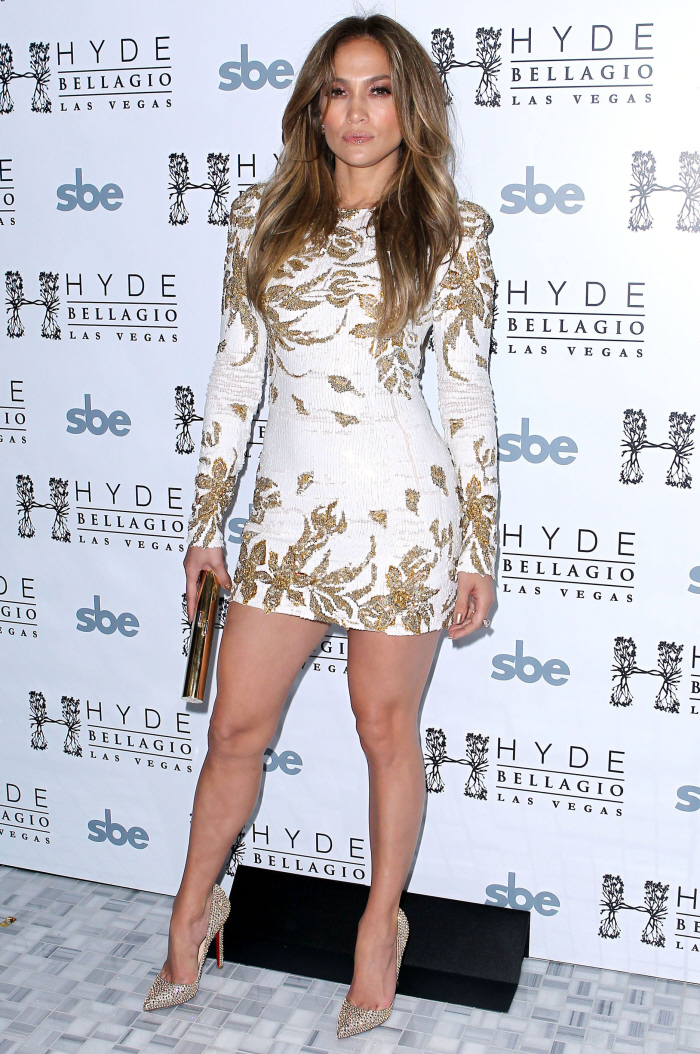 As for Jennifer's Saturday concert – her ex-husband showed up. On stage!
Who says exes can't stay friends? Though they've split, Jennifer Lopez and Marc Anthony stood hand in hand as the crowd cheered for their ¡Q'Viva! The Chosen show in Las Vegas Saturday. The cheers were even louder as they embraced on stage to finish off their live show.

The duo has, for the most part, shown solidarity during ¡Q'Viva!, which began as a reality series in which the pair traveled the Latin world alongside executive producer and co-host Jamie King, searching for talent. The resulting live variety show seemed to delight the roaring crowd of 8,400 Saturday.

The loudest cheers, of course, came for Lopez and Anthony, who performed separately on stage.

Lopez's evening, however, didn't end there as she headed to Hyde Nightclub following the show. Joined by boyfriend Casper Smart, Lopez danced on an elevated catwalk in a VIP area as the deejay played her songs.

The couple kept their affections at bay, dancing near each other, but not necessarily together, in front of clubgoers. As Smart danced seductively, Lopez could be seen watching her man, as well as waving to fans who were excited to see her.

Dressed in an off-white form fitting dress, Lopez finally left the club around 3 a.m. after dancing the night away.
[From People Magazine]
For my money, the Jennifer-Marc thing is like the gender-reversed Demi Moore-Ashton Kutcher thing. While I think Demi would be all over a reconciliation and Ashton is all "Ah, NO," on the other side I think Marc would be all over reconciling with J.Lo and Jennifer is the one pulling back. So… does it seem kind of like Jennifer is leading Marc on? Or do they just get along, and they're fine supporting each other's careers and all of that stuff? I don't know. I tend to think Marc is trying to figure out a way to get Casper Smart out of the picture.
As for Jennifer's concert costumes… well, let's just be thankful that she's done with those awful pleather catsuits.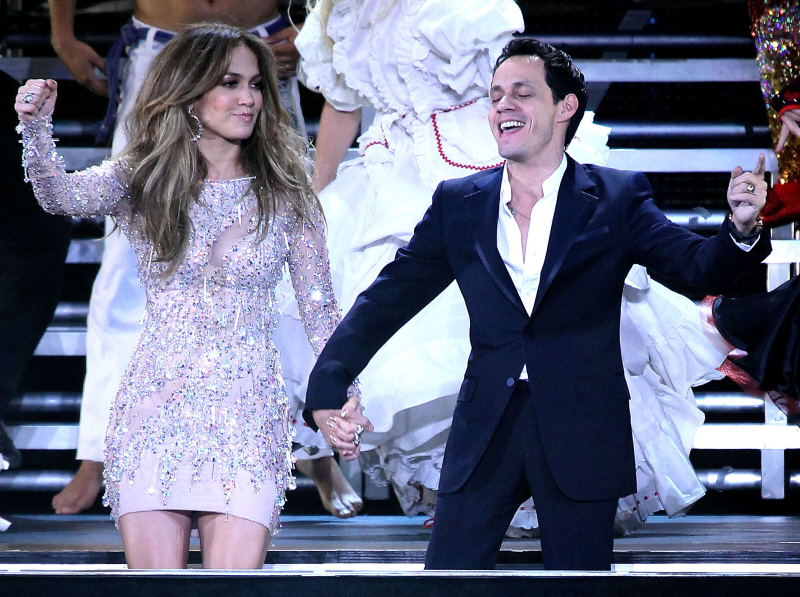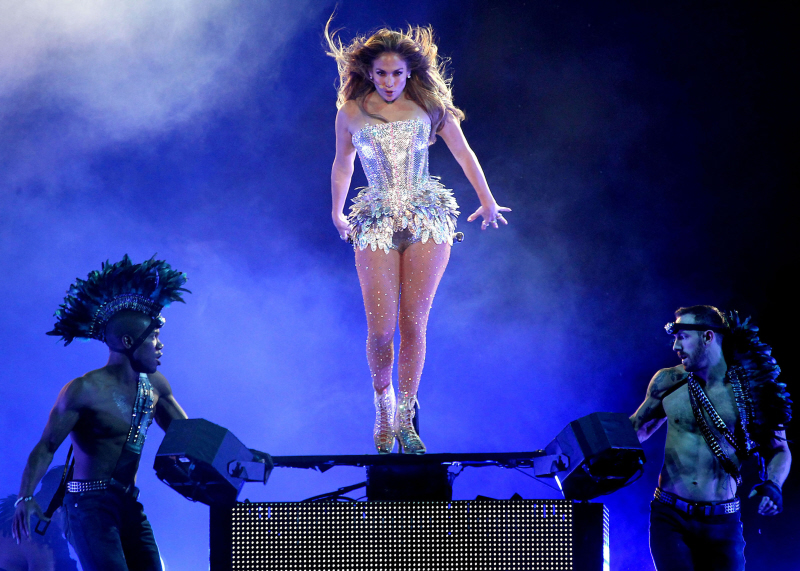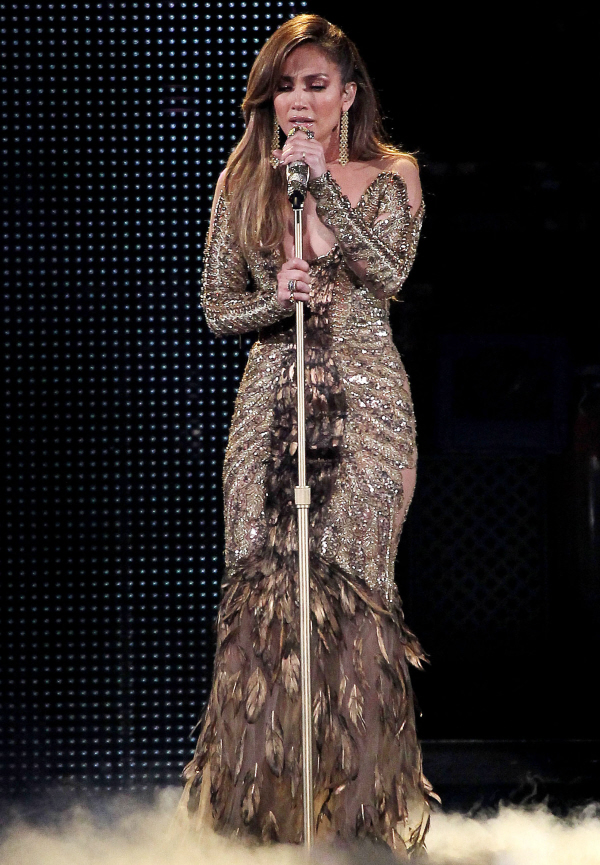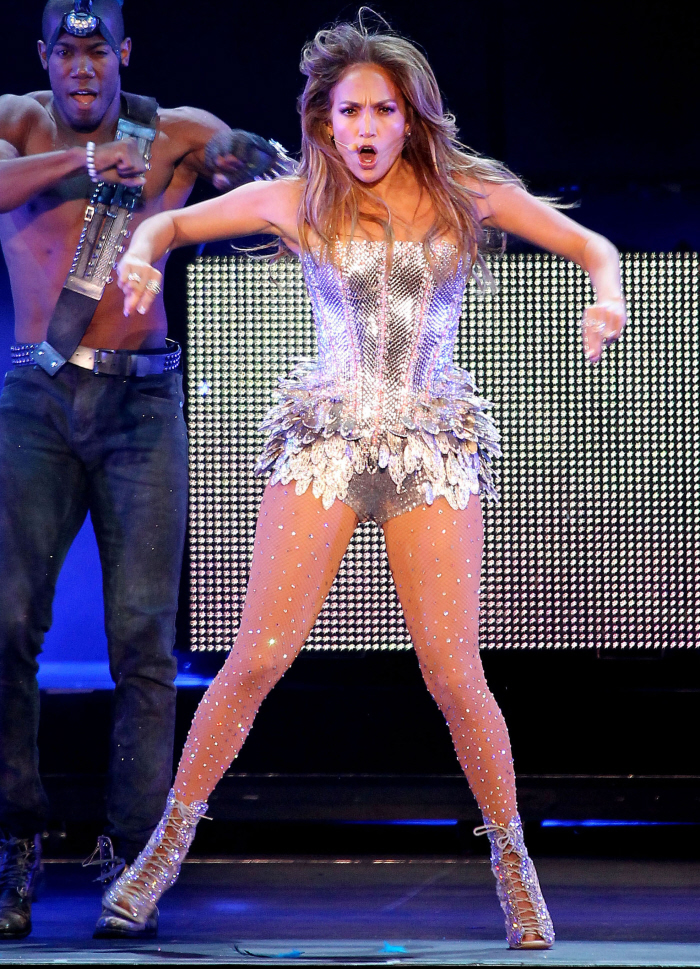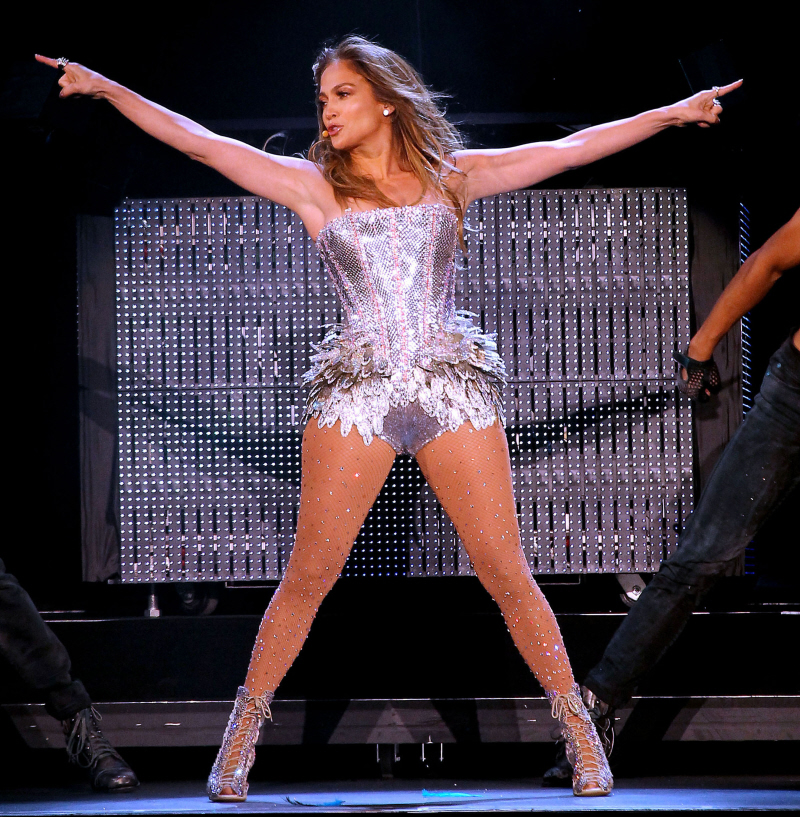 Photos courtesy of WENN.

Written by Kaiser

Posted in Casper Smart, Fashion, Jennifer Lopez, Marc Anthony

- Zach Galifianakis is awesome [Buzzfeed]
- Prince at the Billboard Music Awards [D-Listed]
- Bieber's Billboard look [Go Fug Yourself]
- Married to Medicine recap [Reality Tea]
- Celebrity first marriages [Pajiba]
- The last Mad Men baffled a lot of people [Lainey]
- Karolina Kurkova's crazy hot dress [Moe Jackson]
- Jennifer Garner on set [Popsugar]
- Kitten vs. Lizard [CDAN]
- Doetzen Kroes' great butt [Celebslam]
- Shameless star Jeremy Allen White [OMG Blog]
- RIP Ray Manzarek [Bossip]
29 Responses to "Jennifer Lopez does Vegas with her boy-toy Casper & her ex, Marc Anthony"