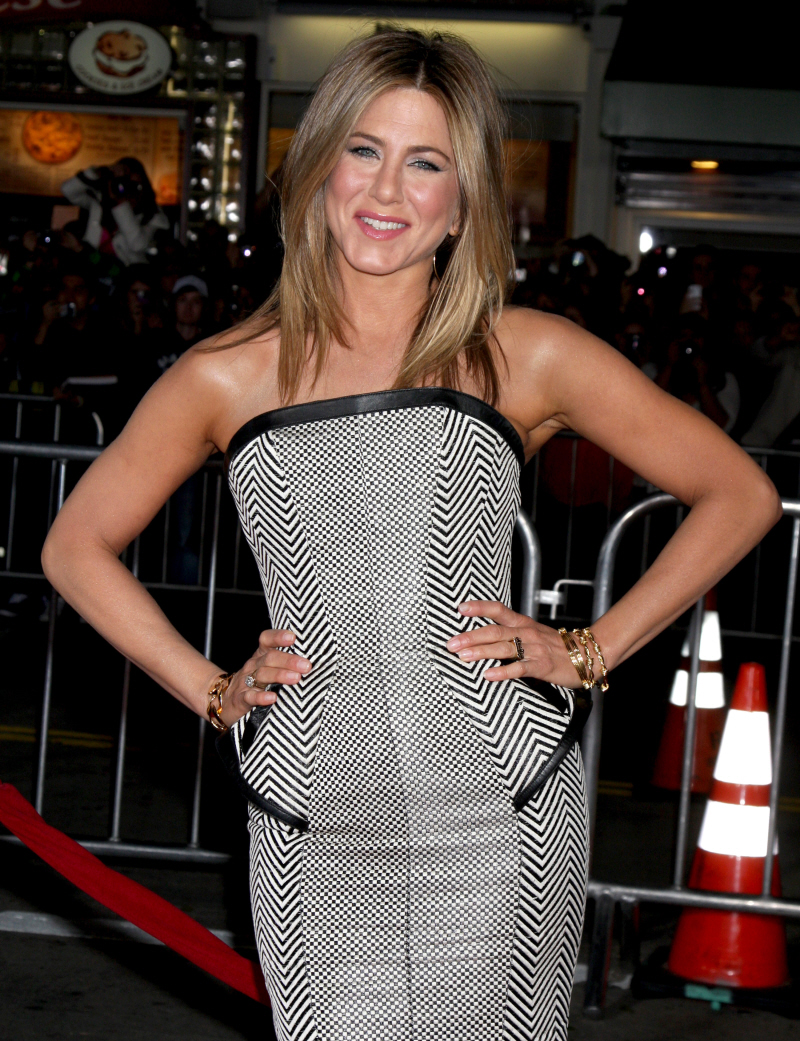 The Enquirer has two Angelina Jolie stories this week, but I only found one of them interesting. One is about Angelina being a closet Buddhist who gets advice from a Buddhist astrologer to help her select important dates in her life. Obviously, she's tasked this astrologer to discover the perfect wedding date. There's no mention of when that date will be, so let's move on to the other story. The Enquirer claims that shortly after Jennifer Aniston "collapsed" when she heard of Brangelina's engagement, Aniston then called 1-800-FLOWERS and had some orange lilies (check out what that means) delivered to the Brangelina abode. Angelina took one look at Aniston's flowers and snorted-cackled with derision. It was the most bone-chilling sound The Villainess Jolie had ever made. Then The Villainess picked up the phone and called Poor Jen so they could arrange a sit-down. IN HELL.
Angelina Jolie and Jennifer Aniston have vowed to put aside their differences after Jennifer, 43, sent flowers to Angie, 36, congratulating her on her engagement to Jen's ex-husband Brad Pitt, the Enquirer has learned exclusively. The gesture prompted Angie to call Jennifer to thank her, which led to an invitation to lunch in London late this summer. Jennifer will be in England getting ready to film a new movie, "Miss You Already," while Angelina is working on two projects overseas.

But pals fear there's too much bad blood between the women – and that their luncheon may turn into the cat fight of the century!

"Jen and Angelina have hated each other for years, and they've each thought long and hard about what they'd say if they ever got face to face," said a friend of Jennifer. "Angelina will be going on the attack about Jen always playing the victim – and Jen is going to blast back to Angie for being Hollywood's greatest husband stealer."

Jennifer's flower-sending gesture may not have been all it seemed. Insiders reveal that Aniston sent $1000 worth of flowers to prove to Brad that she had moved on with her life. "Jen wanted to show that she's the bigger person… Jen's purpose was to make it look like she was letting bygones by bygones."

According to another insider, Angelina was suspicious of Jennifer's motives when she received the flowers. The last time the two women spoke was three years ago, when a boozy Jennifer drunk-dialed Brad and got the shock of her life when Angelina answered. "Jennifer was hoping for an intimate chat with Brad and she ended up tangling with Angelina," the insider told The Enquirer.

And that was fresh in Angie's mind when she suggested that the pair get together for lunch in London. Now, Brad is said to be "freaking out" over the upcoming confrontation. "He envisions the two women pulling hair and punching at each other over the bad blood they've harbored for years," revealed the insider. "He's vehemently advised Angie against the meeting."
[From The Enquirer, print edition]
Wouldn't it be wonderful if – instead of a sit-down lunch – Angelina and Jennifer continued to passively-aggressively send flowers to each other for years and years? I'm seeing dead black roses (signed "The Leg"), and I'm seeing it quickly escalating until they're actually sending each other decapitated voodoo dolls and flaming dog sh-t. Anyway… "Angelina will be going on the attack about Jen always playing the victim – and Jen is going to blast back to Angie for being Hollywood's greatest husband stealer." Hollywood's greatest husband stealer? Jesus. I hope neither of them really talks like this.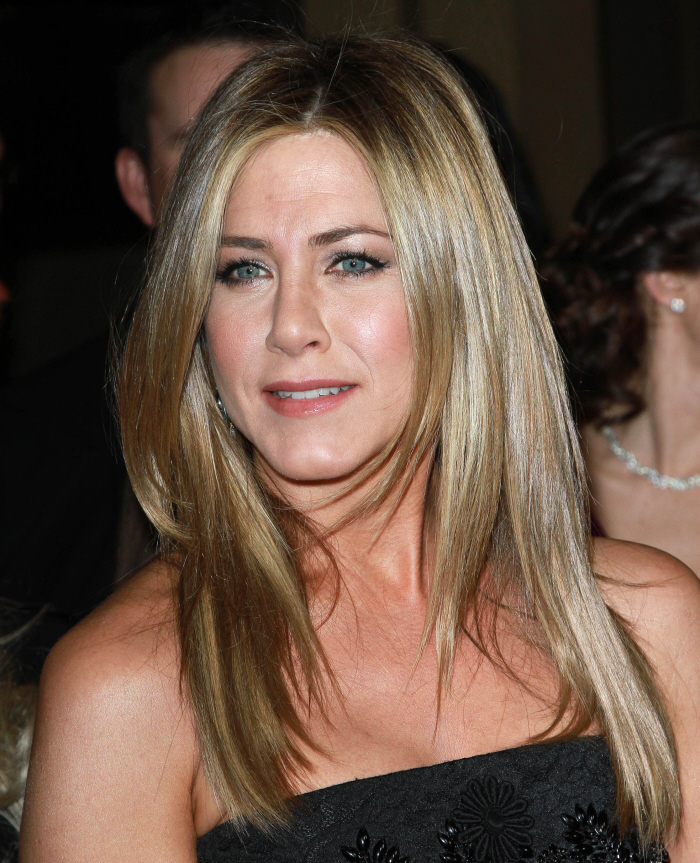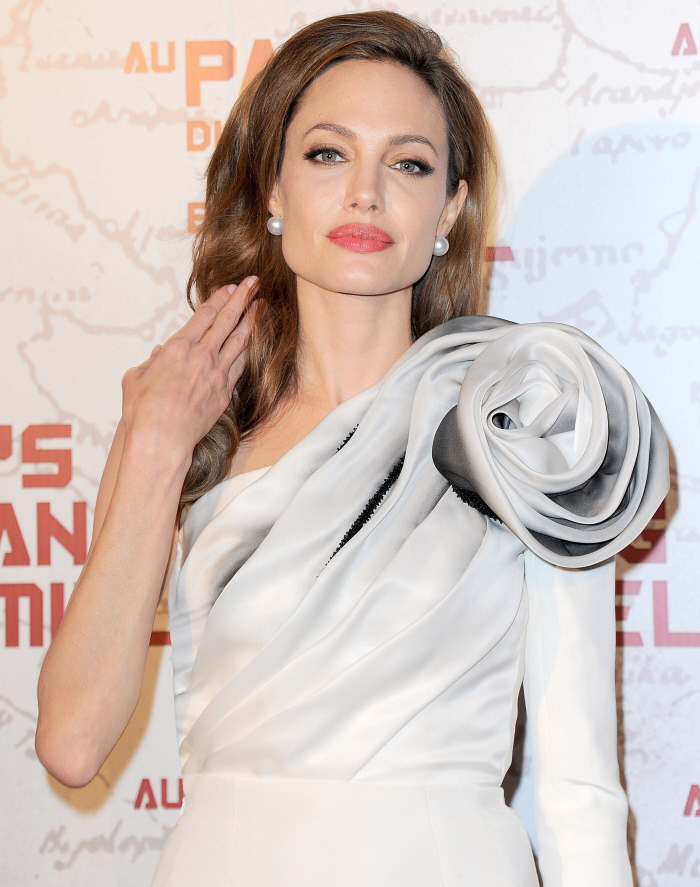 Photos courtesy of WENN.