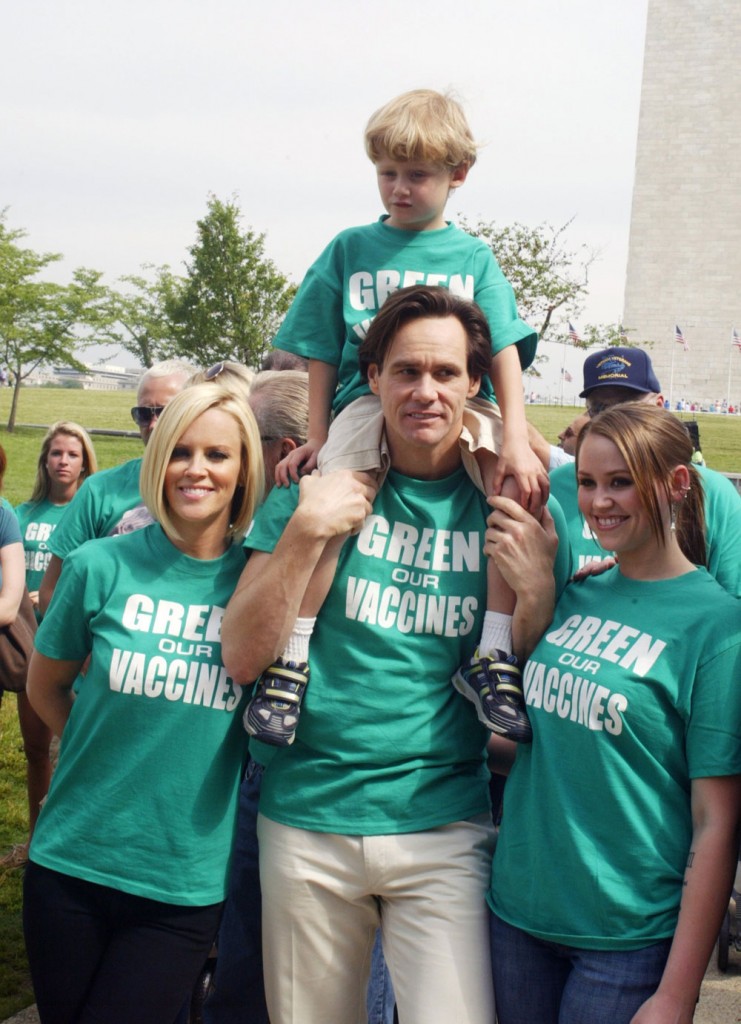 I have mixed feelings about Jenny McCarthy. I still remember her as the sexy doofus on "Singled Out," which seemed to be playing on MTV constantly when I was in high school. She's carved out a career for herself, and she's going to appear in Playboy again as well as host a dating show called "Love In The Wild." She's also a controversial advocate for autism awareness, having founded a school and advocated for the Green Our Vaccines campaign. Jenny claims her son Evan, 10, from her first marriage, is autistic. She also claims that she successfully treated Evan with diet and alternative therapies. (A 2010 article in Time speculated that Evan may have a milder disorder called Landau-Kleffner syndrome.) Whatever the case, Evan was diagnosed with autism.
Jenny's son formed quite a bond with her then-boyfriend, Jim Carrey, whom she dated from about 2005 to 2010. Jim was around for Evan's formative years, and Jenny called him "the autism whisperer," saying in 2007 that Jim had "helped Evan get past some obstacles I couldn't. He speaks a language Evan understands, and Evan feels safe with him."
According to Jenny, Evan still asks about Jim all the time and she's upset that Jim hasn't reached out to Evan in the years since their breakup. She admits that she hasn't personally contacted Jim to tell him this, although she says she's gone through "channels" to reach him. Here's more:
McCarthy, who dated the 50-year-old comedian for more than five years, says Carrey — who has spoken publicly before about his lifelong struggle with depression — has completely turned his back on McCarthy's autistic son Evan, 10, following their 2010 split.

"I've tried to ask [Jim] numerous times [to see Evan], because my son still asks," the Love in the Wild host, 39, told Stern, adding that Evan tells her he misses Carrey "almost weekly."
McCarthy revealed that, while she doesn't feel like she can communicate with Carrey herself, she's gone through "channels" in an attempt to convince the actor to talk to her son.

"I haven't [reached out directly] . . . I think that sometimes people need to take a real break from each other," she explained. "But I still love him. I think you can love people from a distance and respect him. But as a mother, you just hope when you have a relationship with someone, it has nothing to do with the child when you break up."

Added the former Playboy model (who also revealed she lets Evan watch her ex's films), "I tell [Evan] that someday you'll cross paths, meet again. . . [but] it's hard. He's been in therapy. It's a process, he's working on it."

Even though she hates the impact her breakup has had on her child, McCarthy says she still doesn't regret her and Carrey's decision to part ways.

"Jim's a dark guy," Stern remarked during their discussion.

"As you get older, Howard, you kind of get to see things more clearly," McCarthy explained about moving on from her ex-love. "Hopefully you get happier [over time], and I am so much happier."

Contributing to McCarthy's happiness? Her new relationship with Chicago Bears linebacker Brian Urlacher.

Her rep confirmed to E! News recently that the model and NFL player are indeed a couple. McCarthy and Urlacher, who have been dating quietly since April, made their public debut together during a date night last month at Giuliana and Bill Rancic's Chicago eatery, RPM Italian.
[From US Weekly]
I feel like this isn't fair to her son for Jenny to put this out there. Yes it's sad that Jim hasn't contacted him, but it sounds like Jenny has only barely tried to contact Jim in a roundabout way and hasn't told him directly what's going on. It's not right to make a public statement that her son misses her ex and is in therapy because of it. Jenny never had much of a filter though. She told Oprah that she broke up with Jim Carrey because "it wasn't fun anymore." Reports at the time claimed that Jim was in a deep depression, having gone off his medication for bipolar disorder. There were rumors that Jim had given Jenny a whopping $25 million in trust for Evan after their breakup, although those originated in Star Magazine and it's hard to know whether they were true. She's moved on now, but it's sad that her kid still misses Jim and asks about him. I don't get the sense that Jim would ignore Evan, but I have no idea.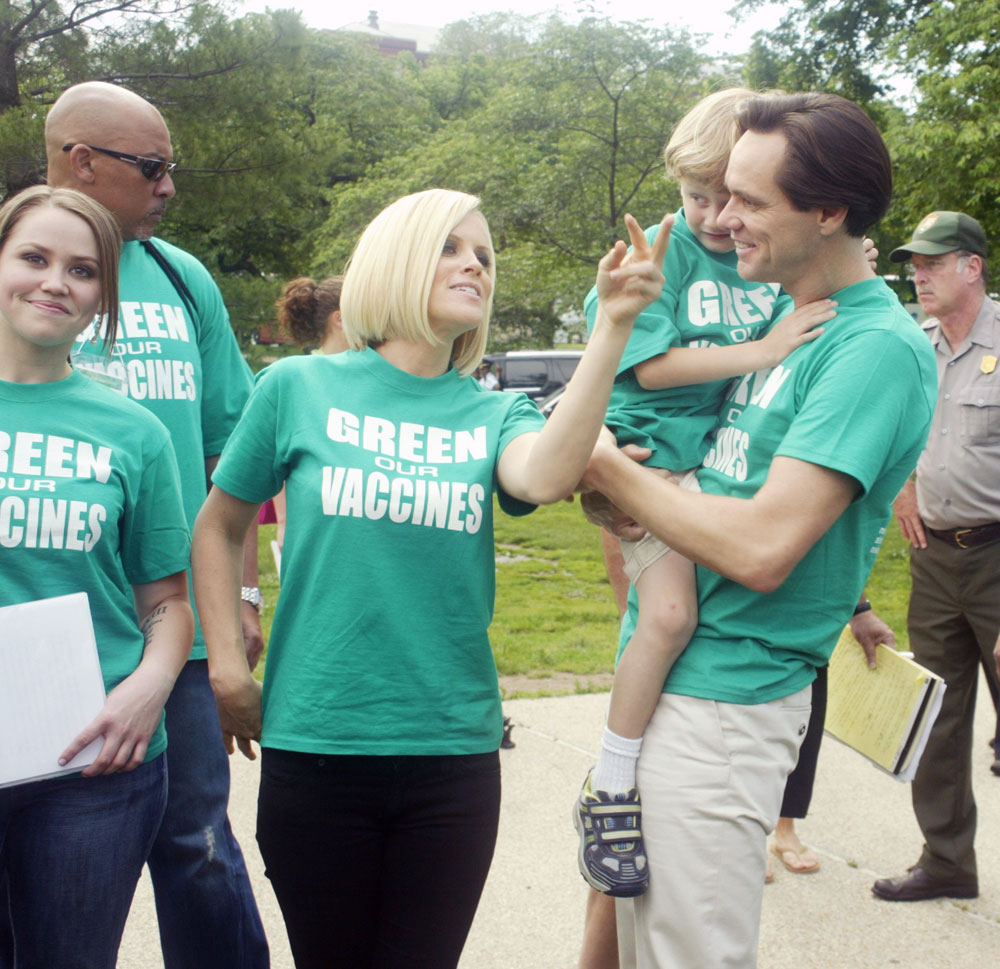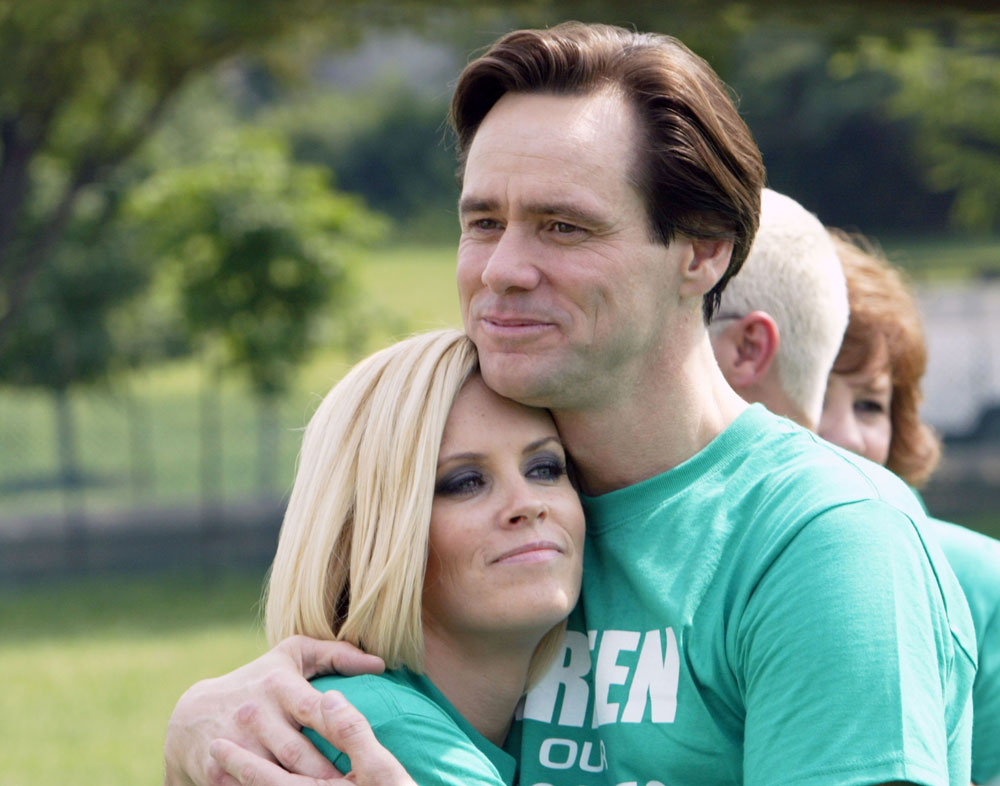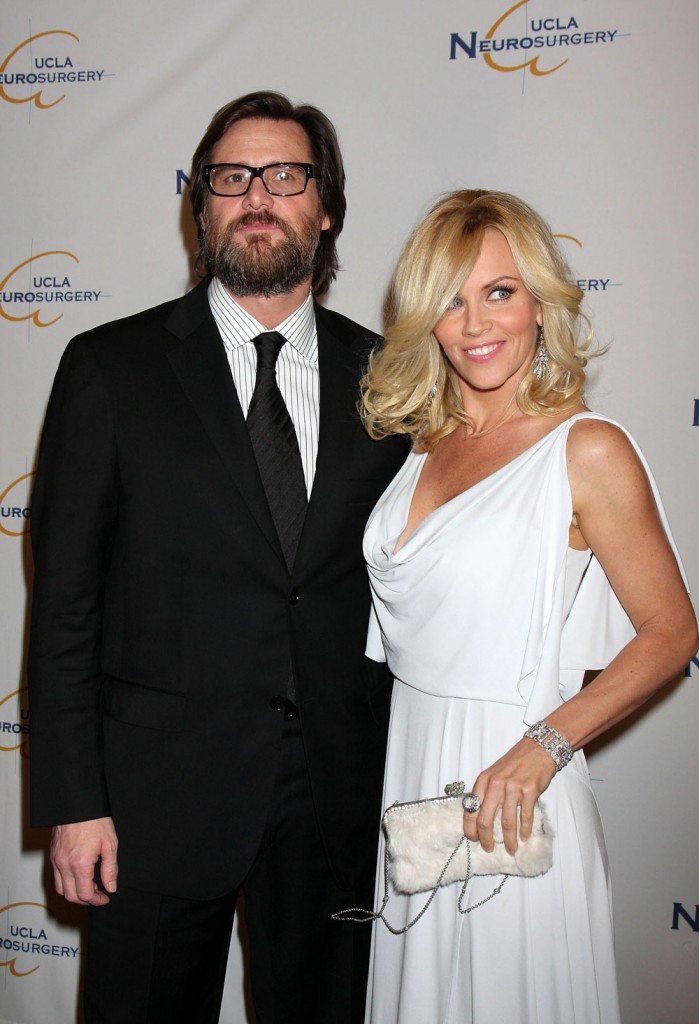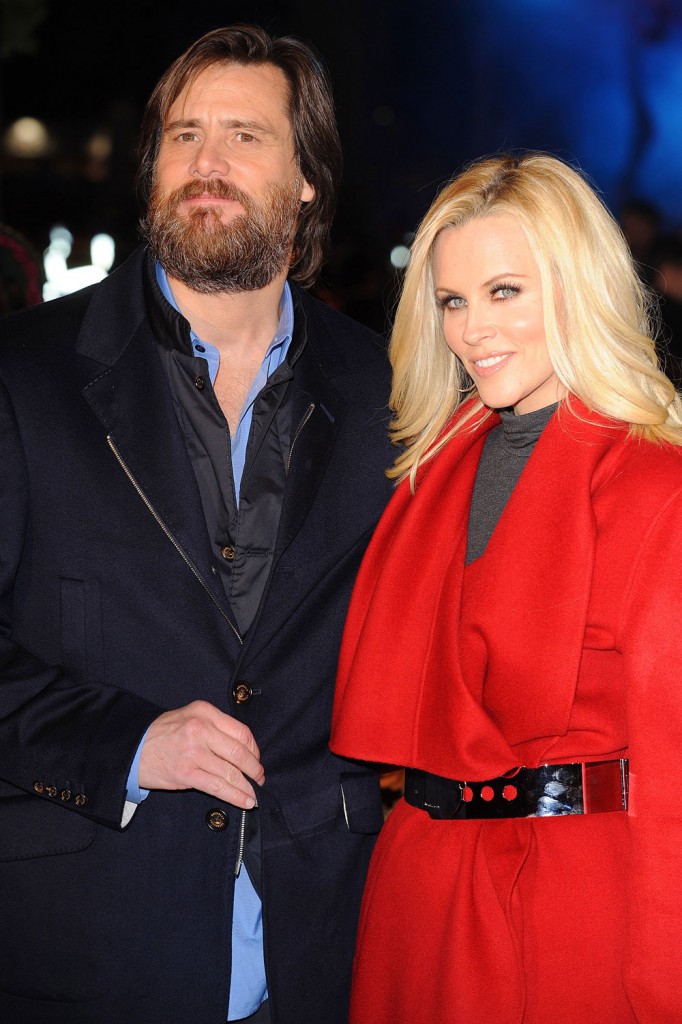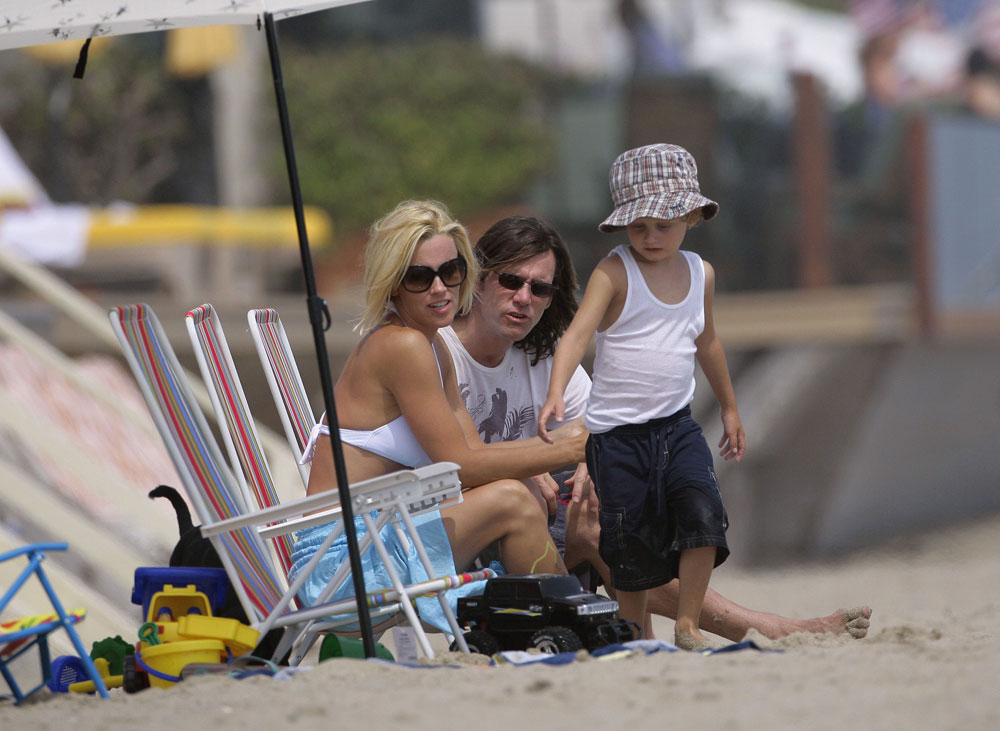 Jenny and Jim are shown in 2007, 2008 and 2009. Credit: WENN.com and FameFlynet