Stacy Keibler got advice on landing George Clooney from 'The Millionaire Matchmaker'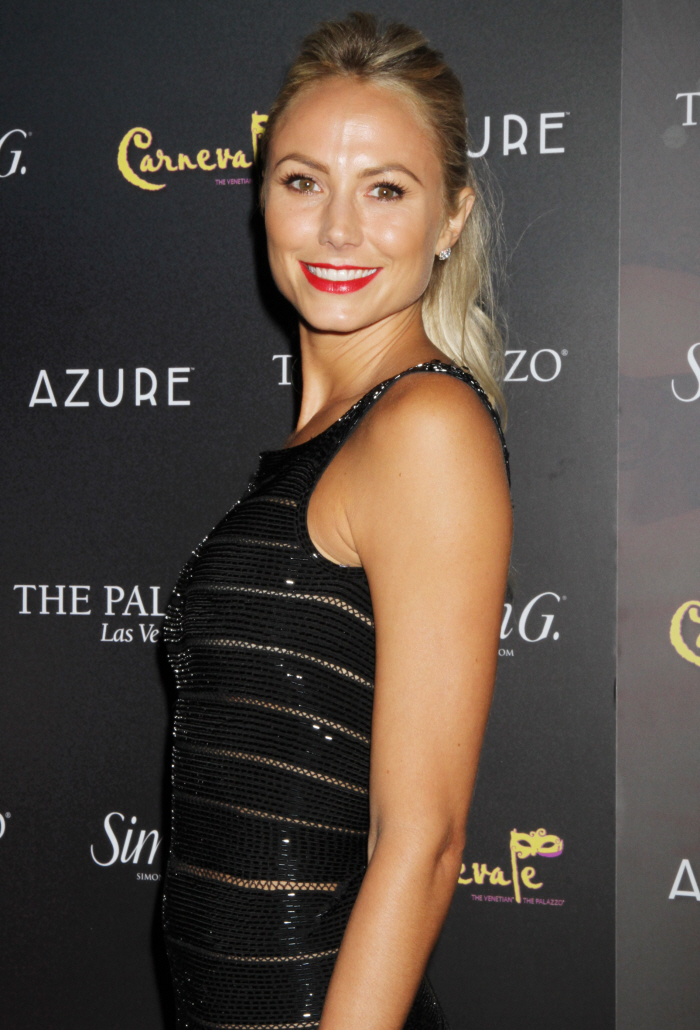 Earlier this week, I covered some new photos of Stacy Keibler at a Las Vegas event, thinking it would just be a throwaway post that few people would care about. But you did care – sort of. I guess Stacy holds our interest because she's still holding George Clooney's interest, and that's always fun to debate: is he getting tired of her? What's her secret? Will he dump her like all the rest? Is Stacy a little bit smarter than Clooney's usual pieces? Well, I do know that Stacy seems to have a better business plan than some of the other girls. Stacy isn't a high-flyer, a dreamer like Elisabetta or Sarah Larson – Stacy is content to take smaller gigs and paid appearances, and she's begun to even do some charitable work and create her own "special interest" – health, diet and exercise, like the First Lady.
Anyway, guess who else was at this Las Vegas event over the weekend? The Millionaire Matchmaker, Patti "I suck at matchmaking" Stanger. You know I love to watch The Millionaire Matchmaker – it's one of the funniest shows around, and Patti is one of the most temperamental, ill-equipped women to ever consider herself a "professional" anything. Patti is famous for her "hard truths" about relationships, and Patti had some words of advice for Stacy:
Patti Stanger schooled Stacy Keibler on sealing the deal with her love of 10 months, George Clooney! The Millionaire Matchmaker, 51, took Keibler, 32, aside at the Simon G. Jewelry Summer Soiree in Las Vegas on June 2.

"She gave Stacy a big tip," a source tells Hot Stuff. "She said that George needs to propose within a year of them being together. Otherwise, she won't have as strong a chance."
[Via Us Weekly, print edition]
Obviously, Patti has no idea that George Clooney is the exception to every rule women have about marriage and babies and relationships. Clooney isn't playing some commitment game – he doesn't want to get married again. He's said it repeatedly. Why do women still look at him and think, "I'm the exception to the rule?" It's not happening. I hope Stacy is smart enough (???) to just reject Patti's advice completely – Stacy has her own agenda, and it's sticking with George for however long HE wants.
Here are some photos of Stacy and Patti at the Simon G. event. Don't even ask me what Patti is wearing. She looks like the madam of a really budget brothel (which is kind of what she actually is).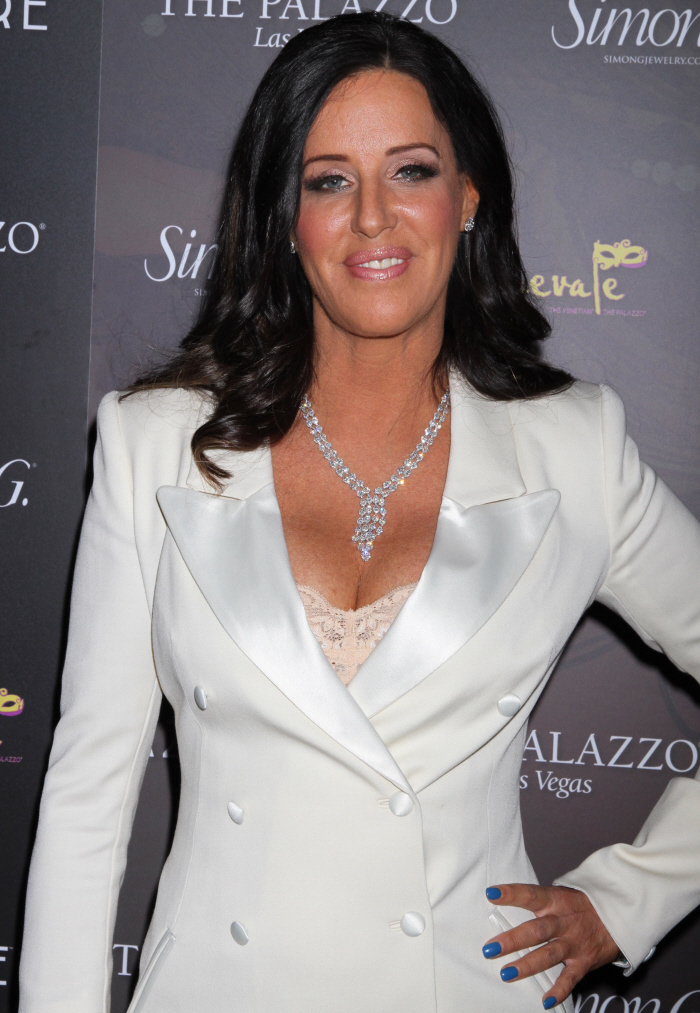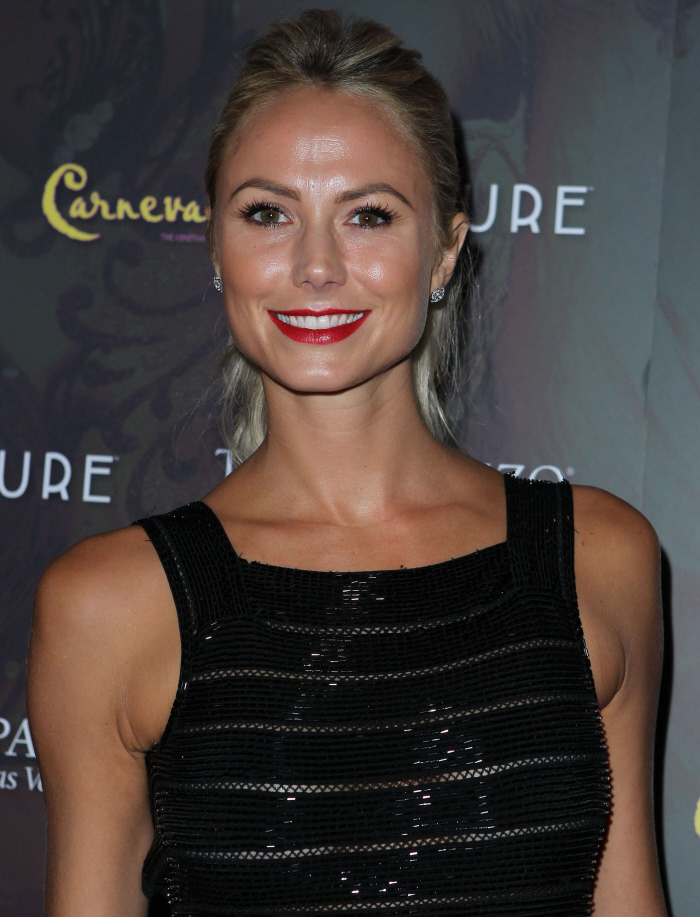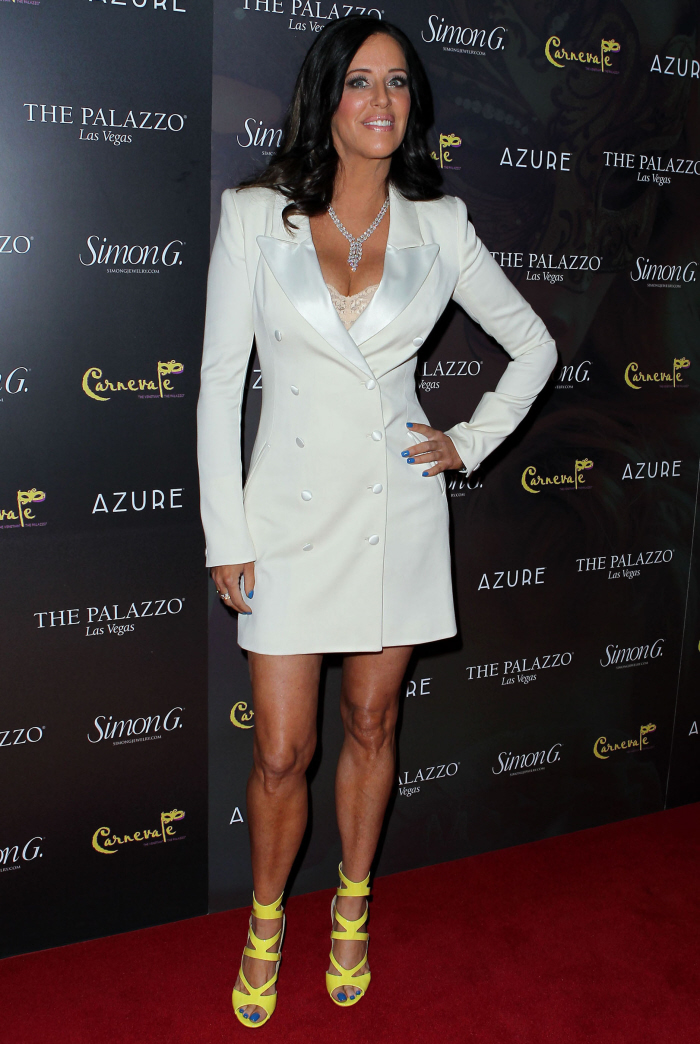 Photos courtesy of WENN.

Written by Kaiser

Posted in Patti Stanger, Stacy Keibler

- Zach Galifianakis is awesome [Buzzfeed]
- Prince at the Billboard Music Awards [D-Listed]
- Bieber's Billboard look [Go Fug Yourself]
- Married to Medicine recap [Reality Tea]
- Celebrity first marriages [Pajiba]
- The last Mad Men baffled a lot of people [Lainey]
- Karolina Kurkova's crazy hot dress [Moe Jackson]
- Jennifer Garner on set [Popsugar]
- Kitten vs. Lizard [CDAN]
- Doetzen Kroes' great butt [Celebslam]
- Shameless star Jeremy Allen White [OMG Blog]
- RIP Ray Manzarek [Bossip]
38 Responses to "Stacy Keibler got advice on landing George Clooney from 'The Millionaire Matchmaker'"