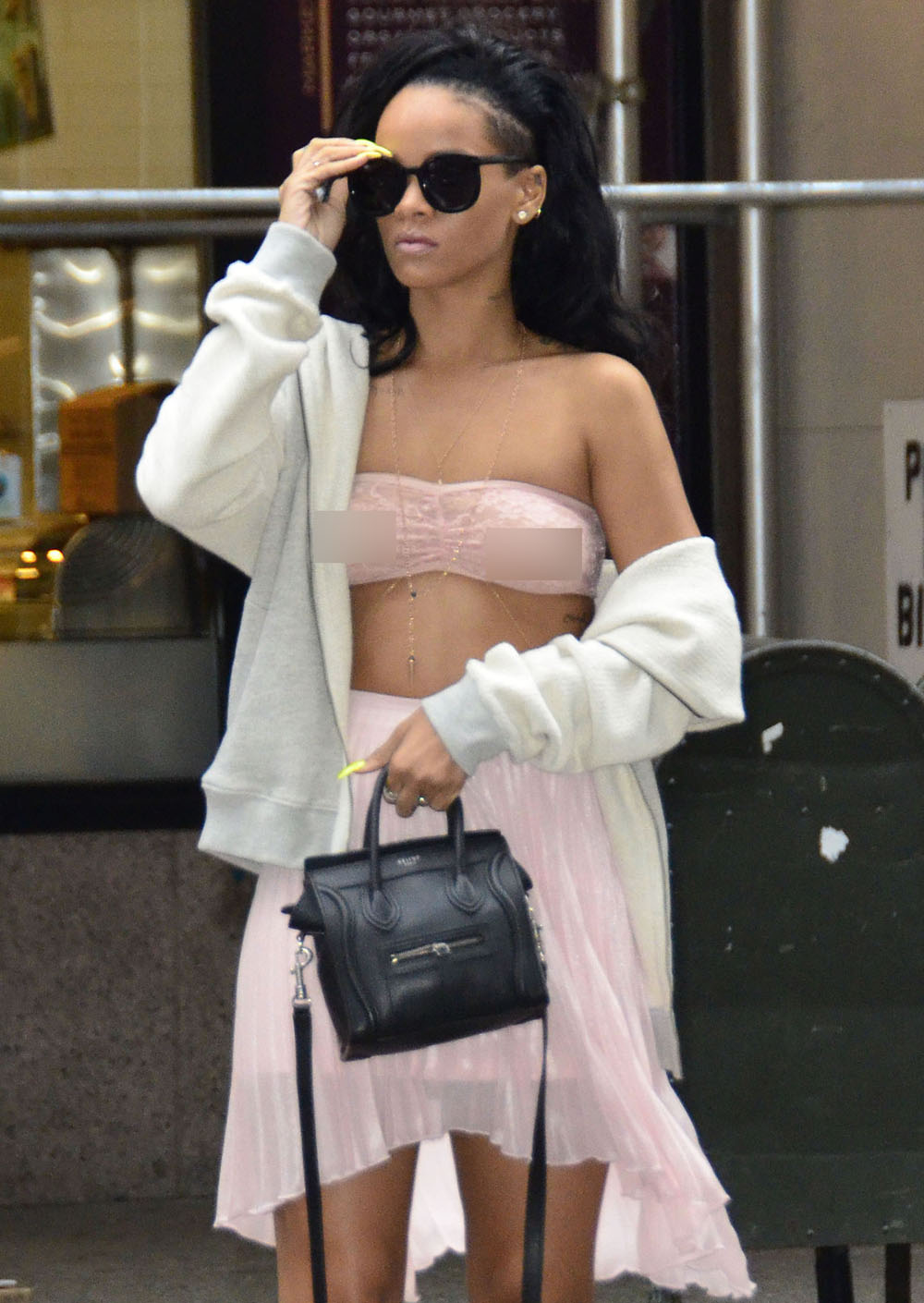 There are some new photos of Rihanna out and about in New York City yesterday. CB had to blur out her nips, which says something about Rihanna's "street style" doesn't it? I can't imagine walking outside of my home wearing what amounts to a transparent, bandeau-style tube top and little skirt. I don't care if it's really hot outside – there's no excuse for this.
Meanwhile, the whole "Rihanna has been partying way too much" story is getting more and more traction. Several outlets claimed that Rihanna canceled a trip to the UK last week because she was so hungover/strung out, although Rihanna claimed she just canceled the trip to spend time with her family. Now there's a report claiming that Jay-Z wants Rihanna to go to rehab:
She's pictured out drinking and partying on most nights, regardless of where in the world she is. But now new claims have emerged that Rihanna's friends are so concerned about her welfare due to her 'excessive partying' that they are urging her to check into a rehab centre. According to reports, Rihanna's manager and close friend Jay-Z has ordered the 24-year-old singer to seek help before it's too late.

The claims about Rihanna's wellbeing came as the singer was pictured stepping out in New York looking tired and dishevelled in possibly her most revealing outfit yet. Rihanna was pictured wearing a tiny pink lace bandeau bra with a pleated skirt as she headed out and about in Manhattan, covering up with a white cardigan over the top at points during the outing.

Rihanna has sparked concern among friends and family with her love of drinking and partying, with Jay-Z apparently even threatening to drop her from his label if she doesn't get her life in order. Things went from bad to worse when Rihanna was forced to cancel a scheduled work trip to the UK last week, after allegedly missing her flight.

A source told Closer magazine: 'Rihanna has been out of control for months. She was supposed to catch a flight back to the UK last week, but she ended up missing it, which was the final straw for management. Jay-Z hit the roof when he found out, and told Rihanna, "Go to rehab now or I'll drop you from the label". She's not happy, but she now feels she has no choice.'

However, Rihanna denied claims that she had cancelled the UK trip due to illness, insisting she just needed to spend more time with her family, particularly her grandmother Dolly who is suffering from cancer.

Meanwhile, other reports have suggested that Rihanna is suffering from a personality disorder. A friend told Look magazine: 'She's reached breaking point. Ri says she's physically and mentally exhausted and feeling lost. I think she desperately needs help and some time off – not just from work but from all the other stresses in her life too.'

The magazine claim that Rihanna's symptoms, which include her regular updating of fans by sharing pictures and news on Twitter, are indicative that the singer is suffering from Narcisstic Personality Disorder – 'a constant need for attention and admiration'.

Rihanna first sparked concerns about her health last month when she was hospitalised for exhaustion and dehydration.

The singer tweeted a picture from inside the hospital, showing her hooked up to an intravenous drip, yet weeks later she was seen out partying again.
Hm… I think it's more likely that Rihanna is simply partying too hard and surrounding herself with yes-men who let her do whatever she wants. I don't think she has a personality disorder, and I don't think she's "crazy" or she has some kind of intense psychological problem. She's just a messed-up girl with too much money, too much access to drugs, and zero limitations. Do I think she's really screwed up about men? Sure. Do I think she should stop tweeting all of her personal stuff? Sure. But all of that is not narcissistic personality disorder. It's all part and parcel of being a screwed up young celebrity. Rihanna should take a break – from everything. No partying, no work, no Twitter, no dating. Just go somewhere and get some rest and get her head together. But no one ever listens to me.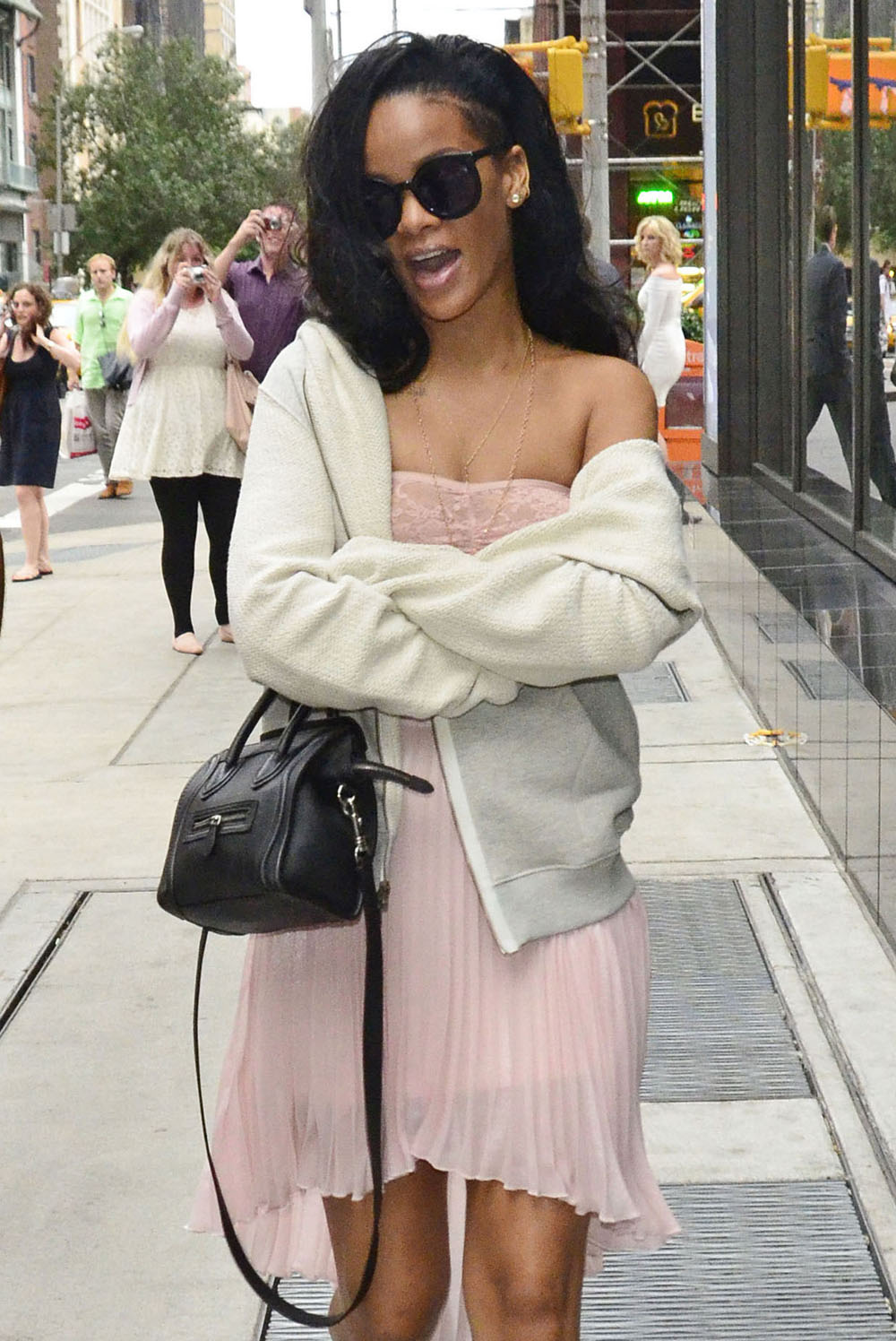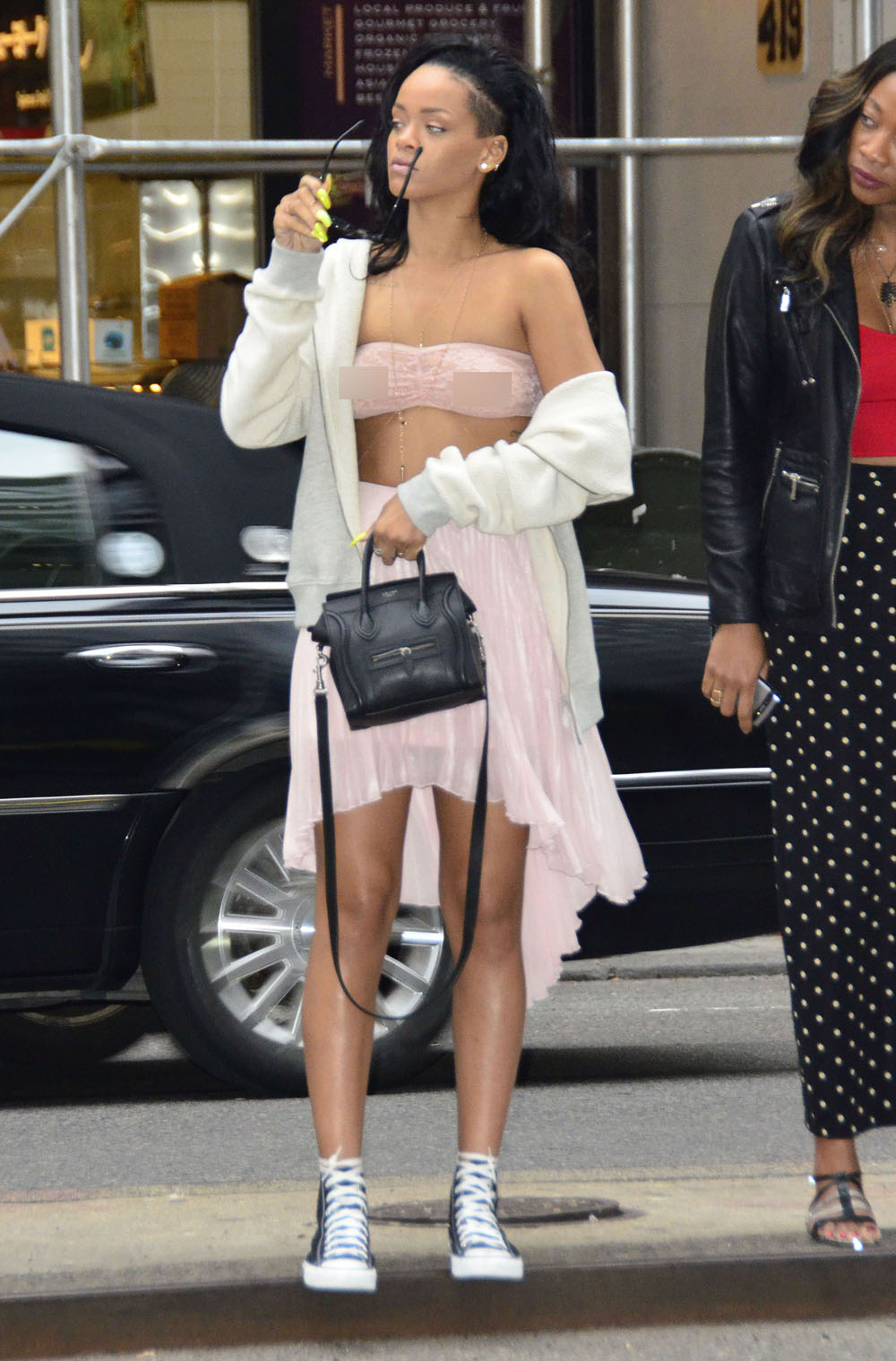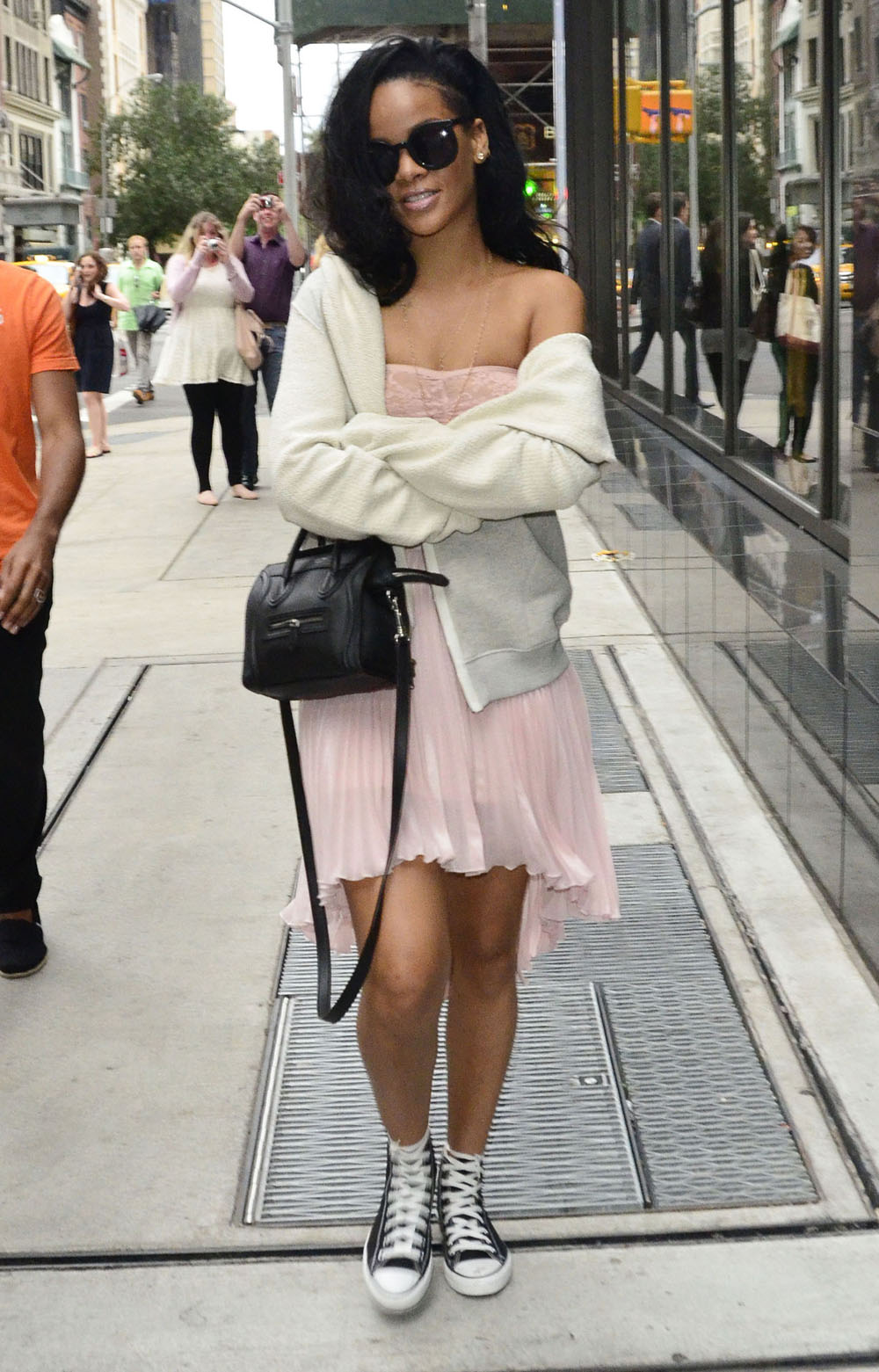 Photos courtesy of Fame.