David Arquette filed for divorce from Courteney Cox on their 13-year anniversary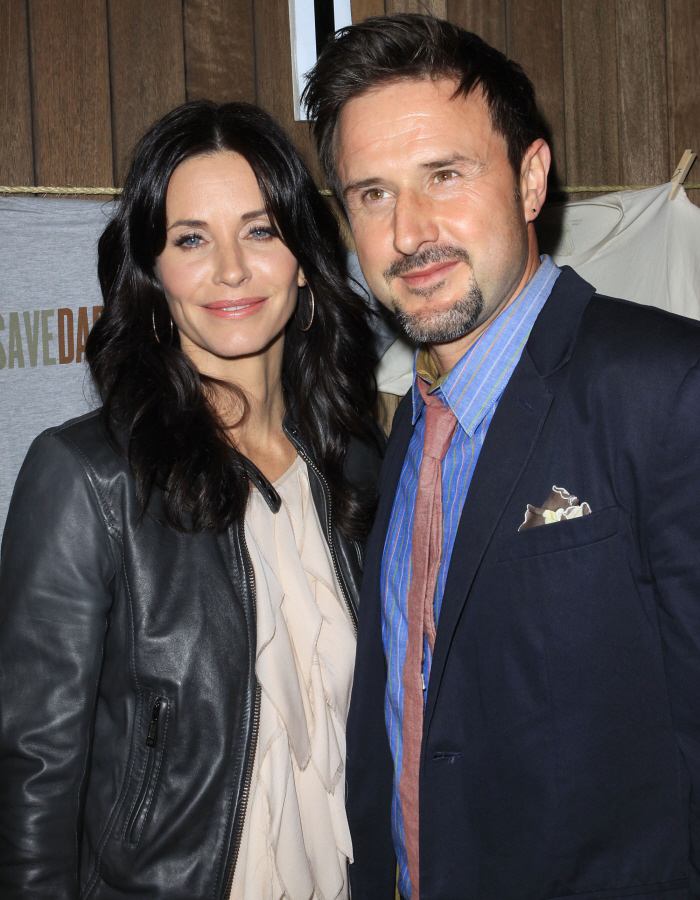 I really thought this had already happened, but I was wrong. David Arquette filed for divorce from his estranged wife Courteney Cox yesterday, on their 13 year wedding anniversary. Not only did I think that David and Courtney had already filed the divorce paperwork, I thought that divorce had already gone through. It's been a while, hasn't it? They separated in October 2010, after widespread reports of a months-long estrangement as well as rumors of Courteney's affair/relationship with her Cougartown costar Brian Van Holt. CC and David have been separated since then, although they really did seem to be working on their relationship for the sake of their daughter Coco. Maybe David just felt like it was finally time to end things officially?
David Arquette has officially filed legal documents to finally divorce his estranged wife, Courteney Cox … TMZ has learned. Arquette cites "irreconcilable differences" as the reason for the divorce. David filed the documents on Friday … right before he went to Israel and got Bar Mitzvah'd.

He is asking for joint legal and physical custody of their daughter, Coco, who turns 8 tomorrow. He did not ask for spousal or child support. There is no mention of how the property will be divided.

According to the docs, David is representing himself in the divorce — he does not have a lawyer. David signed the divorce documents on March 23, 2012 … so it appears he's been holding them for nearly 3 months.

The couple married on June 12, 1999 — exactly 13 years ago — after meeting on the set of "Scream" back in 1995.

David and Courteney first announced their separation back in October 2010 … with both sides saying they were "best friends" who were committed to raising their daughter together.

At the time of the initial separation, the couple released a joint statement saying, "The reason for this separation is to better understand ourselves and the qualities we need in a partner and for our marriage."

David and Courteney appeared on the Howard Stern radio show together last year– and when Howard asked if they would ever reconcile David made it clear he WANTED to … but Courteney insisted they were better off apart.
He's representing himself? That worries me. Not that I think Courteney will necessarily take advantage of him or anything, but for the big stuff (death, divorce, wills and trusts), I really do think you should have a lawyer.
So, at long last, Courteney and David are really, officially done. It was messy, and at times the TMI was exhaustive, but I ended up kind of liking how CC and David handled everything. It was messy and it felt real – like two people that cared about each other, but had outgrown each other.
PS… Courteney and David aren't the only couple to formalize the end of their relationship in the past week. People Magazine reports that a couple of 115-year-old tortoises are also divorcing after the old lady tortoise beat the sh-t out of her husband. So… it could totally be worse for CC and David. They could have spent 36 years together only to end up in a physically abusive situation. Poor tortoises.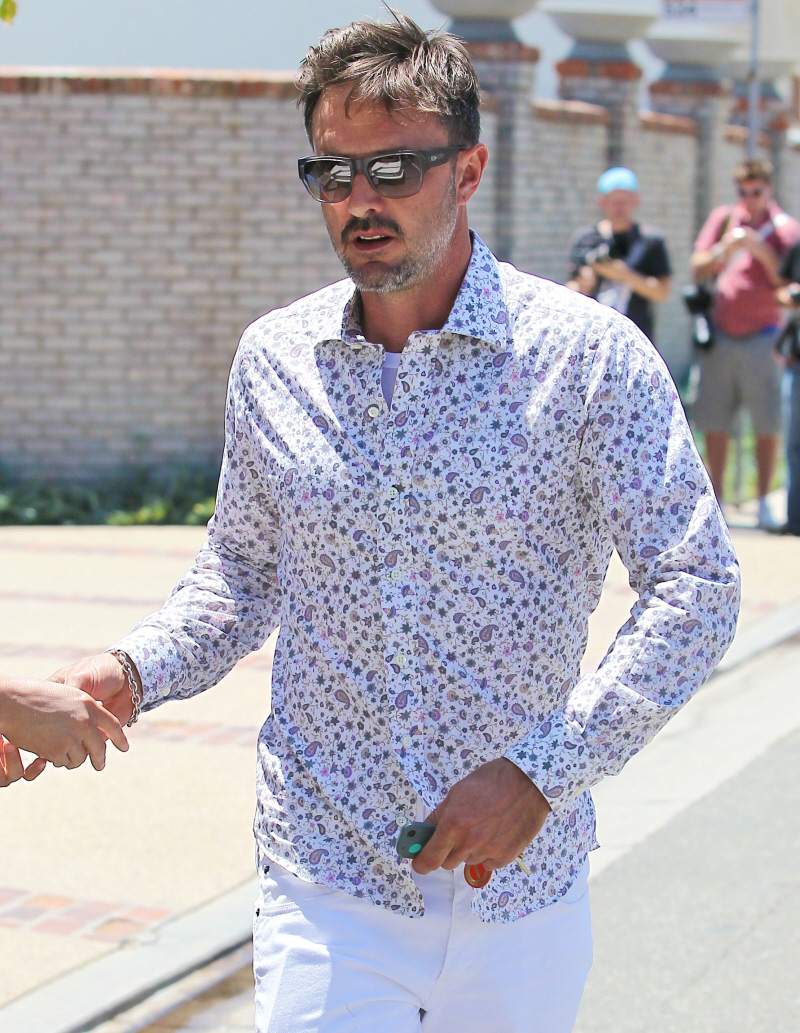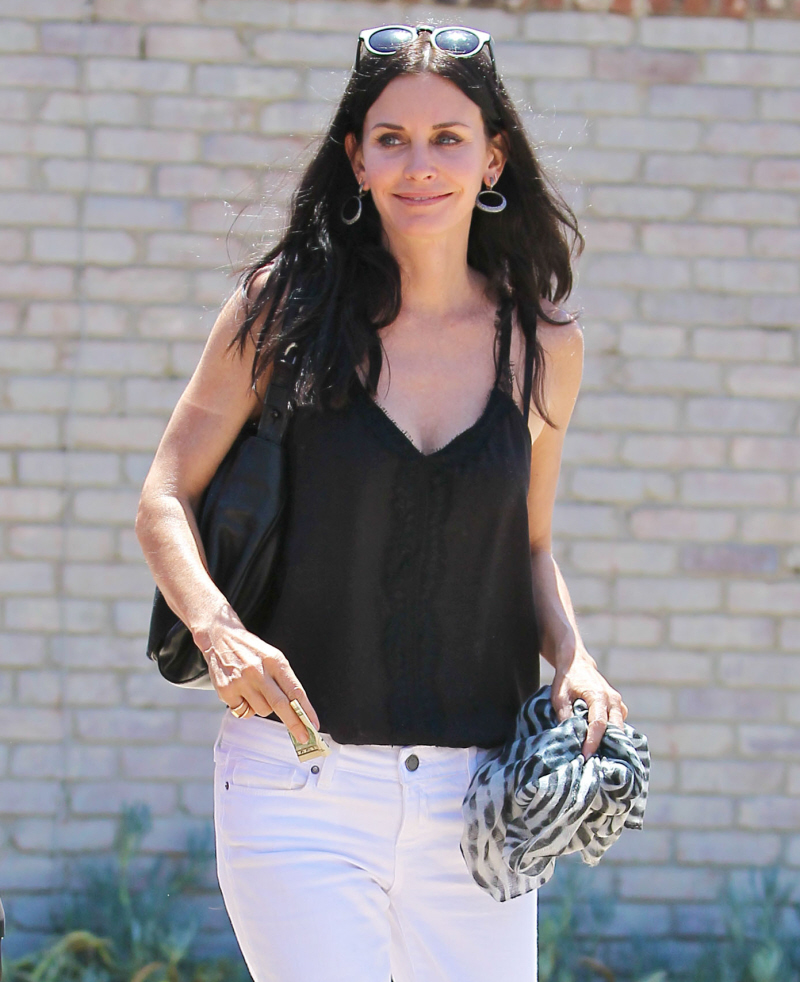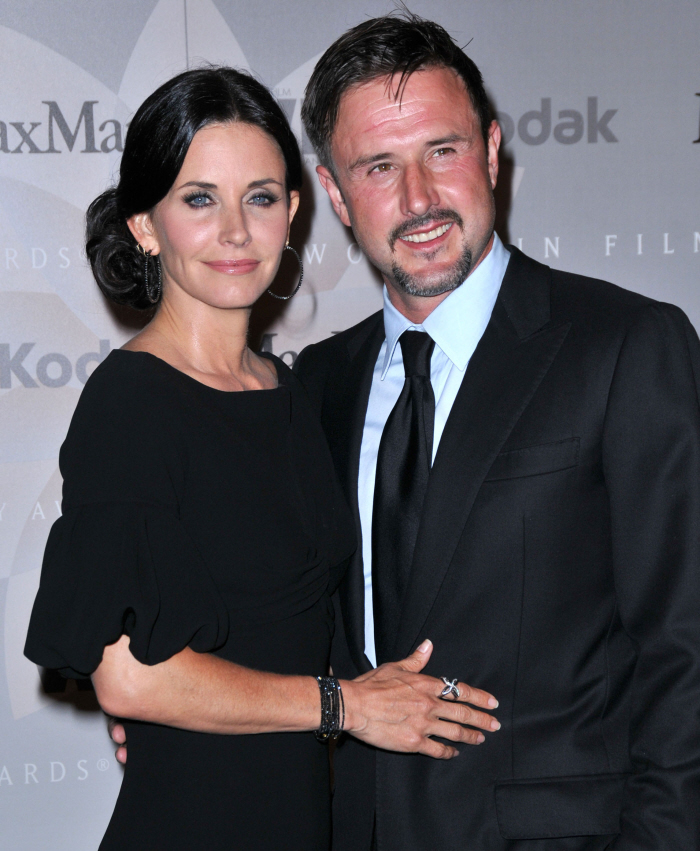 Photos courtesy of WENN.

Written by Kaiser

Posted in Courteney Cox, David Arquette

- The Blemish interviews Carmen Electra [The Blemish]
- Rumer Willis joins Pretty Little Liars [Lainey Gossip]
- Morgan Freeman falls asleep during interview [D-Listed]
- Fug or fab: Isla Fisher [Go Fug Yourself]
- Tamra Barney confirms spinoff [Reality Tea]
- Movie franchises that rebounded [Pajiba]
- Why Dylan McKay is the perfect boyfriend [Buzzfeed]
- Saoirse Ronan could have been a Lohan [Evil Beet]
- GIFs from Cannes [Popsugar]
- Cat massages a dog [CDAN]
- Heather Graham is so pretty [Celebslam]
- What is Lucy Hale wearing? [Moe Jackson]
27 Responses to "David Arquette filed for divorce from Courteney Cox on their 13-year anniversary"