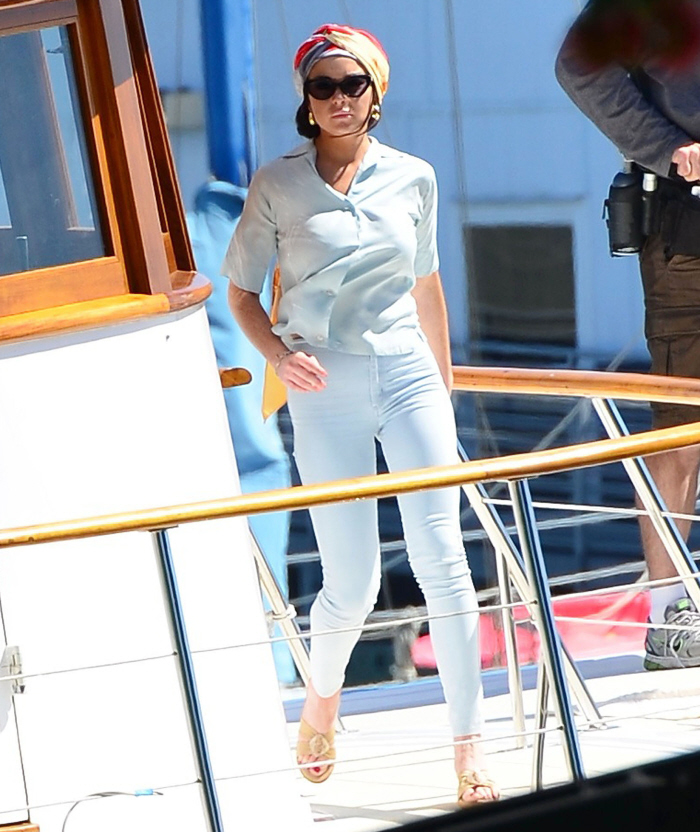 I have an honest-to-God question: does Lindsay Lohan tell crack-lies because she's afraid of "getting into trouble" or does she just crack-lie because it's second nature to her? Like, lying is like breathing to her. Like, Lindsay doesn't know who she is unless she's lying her ass off. What would have been the big deal if Lindsay had simply admitted that she was driving her Porsche at the time of her accident, an accident that was HER fault and not the other driver's? Sure, there would insurance issues, both with the Lifetime film and with her car insurance. But wouldn't it simply have been easier to start with the truth without going out and creating a neverending cycle of crack drama, crack lies and crack denials?
Anyway, the latest in a long line of "Yeah, Lindsay has never been sober" moments. TMZ reports that "law enforcement sources" are telling them that Lindsay had an open container of alcohol in her trunk at the time of the accident. She was carrying said alcohol in a water bottle – which is her absolute favorite way to get her drink on, by hiding it in a water bottle:
Lindsay Lohan was driving with an open container of alcohol when she crashed into a truck Friday on the Pacific Coast Highway … law enforcement sources tell TMZ.

Both law enforcement sources and the tow truck driver tell us … cops confiscated a plastic water bottle from the trunk of the Porsche, and our law enforcement sources tell us the bottle contained alcohol. Another law enforcement source tells us the bottle was actually in the debris field and scooped up along with other parts and placed in the trunk before it was towed away.

It's not a violation to carry an open container in a trunk, so Lindsay is in the clear. And according to cops she had no alcohol in her system.

Nevertheless, Lindsay has been to rehab several times, so it's not the swiftest move to roll with booze.
Of course the LAPD is all "Meh." They were meh about LL LYING to them too. They were meh about Lindsay getting coked up while on probation, while taking court-ordered drug tests. They were meh about her doing any and all cracked-out activities over the course of the past five years. The California justice system has thrown up their hands – they no longer give a crap. They never did. The California justice system's current thinking is "Let's just cross our fingers and hope that this fire crotch terror doesn't kill someone, but if she does, we still won't do anything." It's disgusting.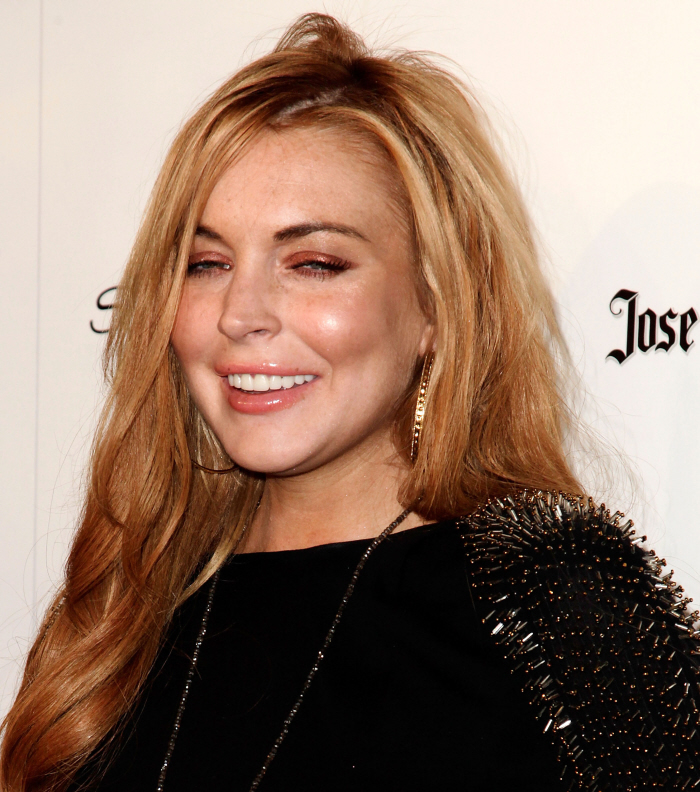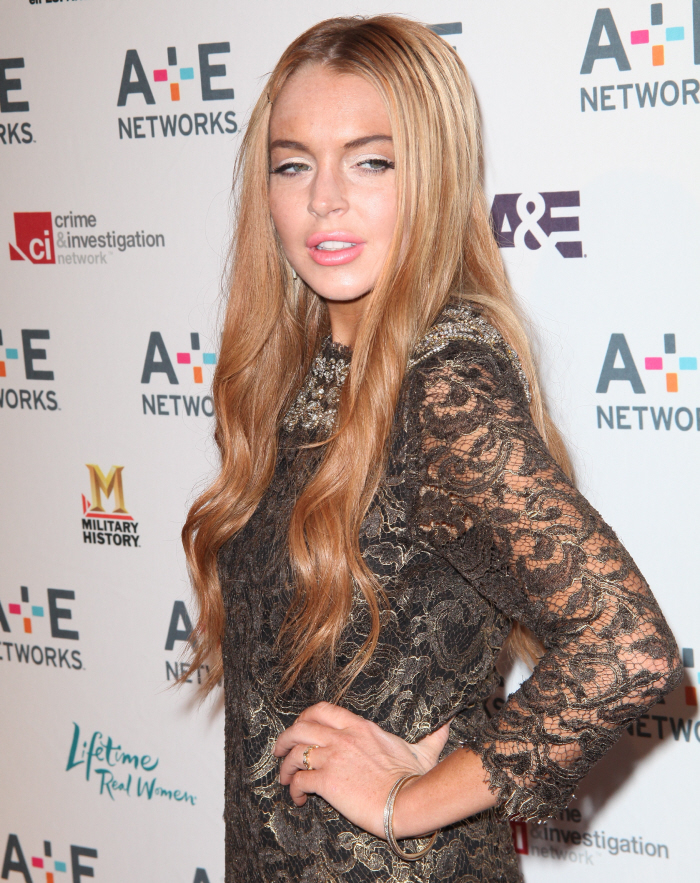 Photos courtesy of WENN.