Drake claims he wasn't even there during the Chris Brown beatdown/club brawl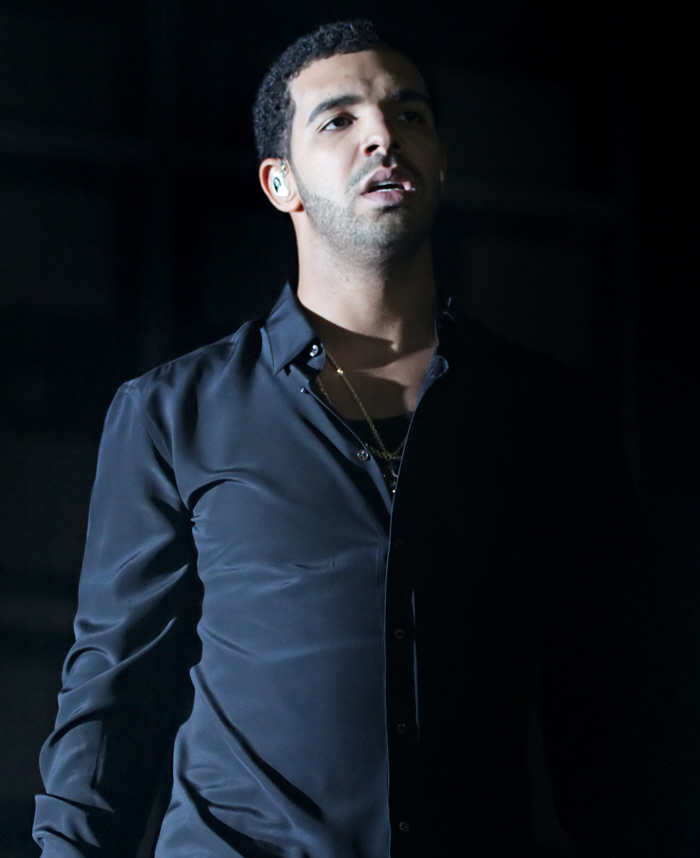 It's looking more and more like the initial reports of Chris Brown and Drake's brawl were exaggerated or misinformed. Yes, some stuff totally went down, and yes, Chris got beat and Drake was there, somewhere. But 24 hours after the incident, we're starting to get a better idea of what went down. An eyewitness told Us Weekly: "It was a huge fight… Chris and Drake never got in each other's faces… It was entourage versus entourage, never Drake versus Chris." Apparently, the opposing entourages were the ones really getting physical, and it was some unknown bystander who threw the bottle at Chris's face. The eyewitness did claim that Drake seemed "irked" by Chris, but that Drake was already walking away and out of the club when the melee broke out. Drake even had his rep issue a statement about the incident:
The vibe inside New York City's W.i.P. nightclub on Wednesday night was definitely heated. According to online reports, Drake was involved in a brawl with Rihanna's ex Chris Brown Wednesday night at the club. And Brown even Tweeted a photo of his gashed chin, which he later took down.

Drake's rep denies his involvement in the alleged incident, telling PEOPLE in a statement: "Drake did not participate in any wrongdoing of any kind last night at W.i.P. He was on his way out of the club when the altercation began. He did not engage in any activity which resulted in injury to a person or damage to property."

And Brown's rep tells PEOPLE that the R&B star, girlfriend Karrueche Tran and friends "were victims of a brutal attack last night at W.i.P. They sustained several injuries. Chris and his party are cooperating with New York authorities who are pursuing this incident further."

Meanwhile, a source at the club tells PEOPLE that "words were exchanged."

According to the NYPD, five unidentified people were injured in the scuffle, but were treated only for cuts and nothing more serious.
TMZ claims that Drake was definitely trying to instigate something, flipping the bird to Chris or Chris's bodyguards, and trash-talking about Rihanna and such. Radar reports that immediately following the fight, "Chris quickly called his lawyer in the minutes after the attack. Contrary to reports Chris didn't flee from the scene, it was a very fluid situation and Chris just wanted to make sure that his girlfriend, Karreuche Tran, was safe… Luckily for Chris, his attorney happened to already be in New York City and he has been talking with detectives from the NYPD and with management at the nightclub. Chris, Karreuche and other members of his entourage will fully cooperate with law enforcement."
Radar's source also says, "Chris' handlers told him to take the [Twitter] picture and the Twitter entry down immediately. It just wasn't the right thing to do. Chris was obviously upset and recognized that he should follow the advice so he promptly did so. Chris will do whatever is asked of him and will be formally questioned about the club melee."
I hate to say this… but I don't think this whole thing can be blamed on Chris Brown. It really sounds like Drake was trying to start something, and Drake walked away from the fight after getting everyone riled up. I mean… I'm not defending Chris or anything (God help me), but it really sounds like Drake and his entourage had equal responsibility for what went down.
UPDATE: Radar has a new story this morning – which you can read here – claiming that multiple sources and eyewitnesses are telling them and the NYPD that Drake "started" the club brawl by throwing the bottle at Chris. A source close to the NYPD says, "Independent eyewitnesses have told detectives from the New York Police Department that Drake absolutely started the fight by throwing a bottle at Chris. It was intended to hit Chris and no other person. None of this would have happened if Drake hadn't thrown the bottle. It was extremely loud in the club and there was a lot of yelling. Once Drake threw the bottle at Chris all hell broke loose. There is no evidence that Chris instigated the brawl, he only acted in self defense and he got out of the club as quickly as possible." Yeah. I actually think that's what happened.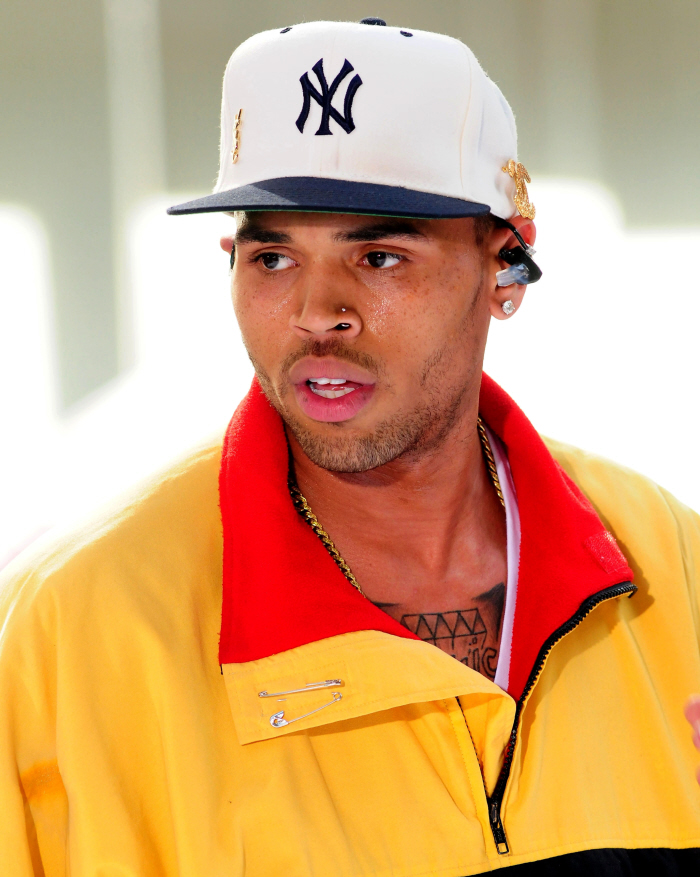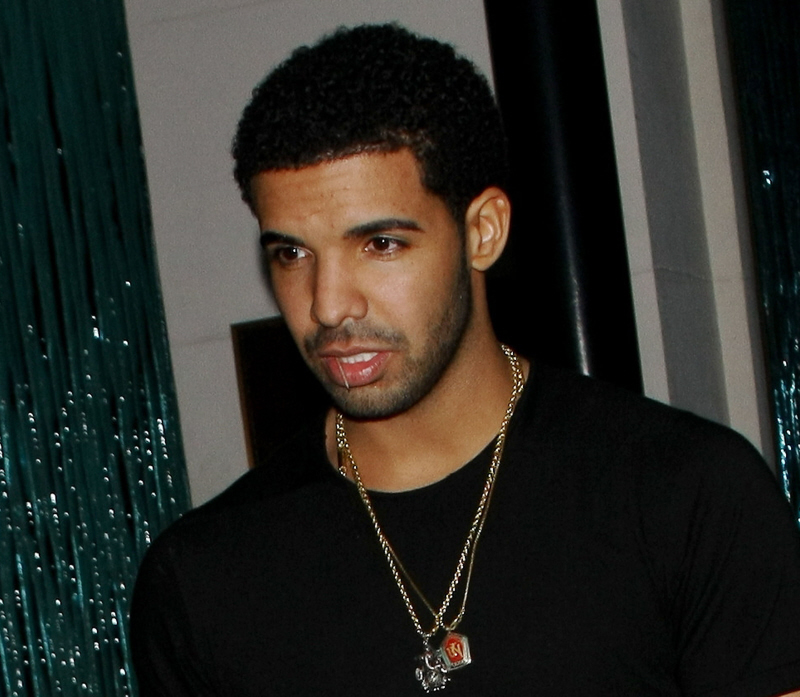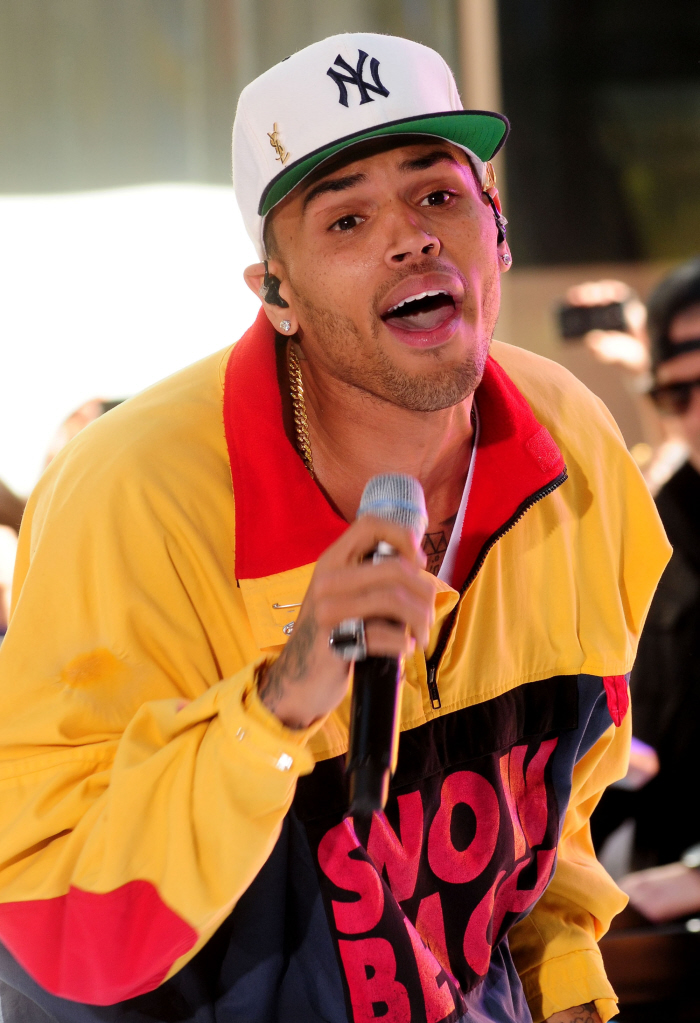 Photos courtesy of WENN.

Written by Kaiser

Posted in Chris Brown, Drake

- Mariah Carey lip synced on American Idol [CDAN]
- Colin Firth is looking good [Lainey Gossip]
- Internet celebrity charged with murder! [D-Listed]
- What is Paz Vega wearing? [Go Fug Yourself]
- New bachelors on The Bachelorette [Reality Tea]
- Goodbye to The Office [Pajiba]
- Bachelor Sean's fiance cheats on him [Evil Beet]
- Britney Spears out with her man [Popsugar]
- Nina Dobrev works it [Popoholic]
- Cindy Crawford needs to lay off the 'tox [Celebslam]
- Who said it: Carrie Bradshaw or The Dalai Lama? [Buzzfeed]
44 Responses to "Drake claims he wasn't even there during the Chris Brown beatdown/club brawl"