Emma Stone in black Elie Saab for a UK premiere: sexy or uncomfortable?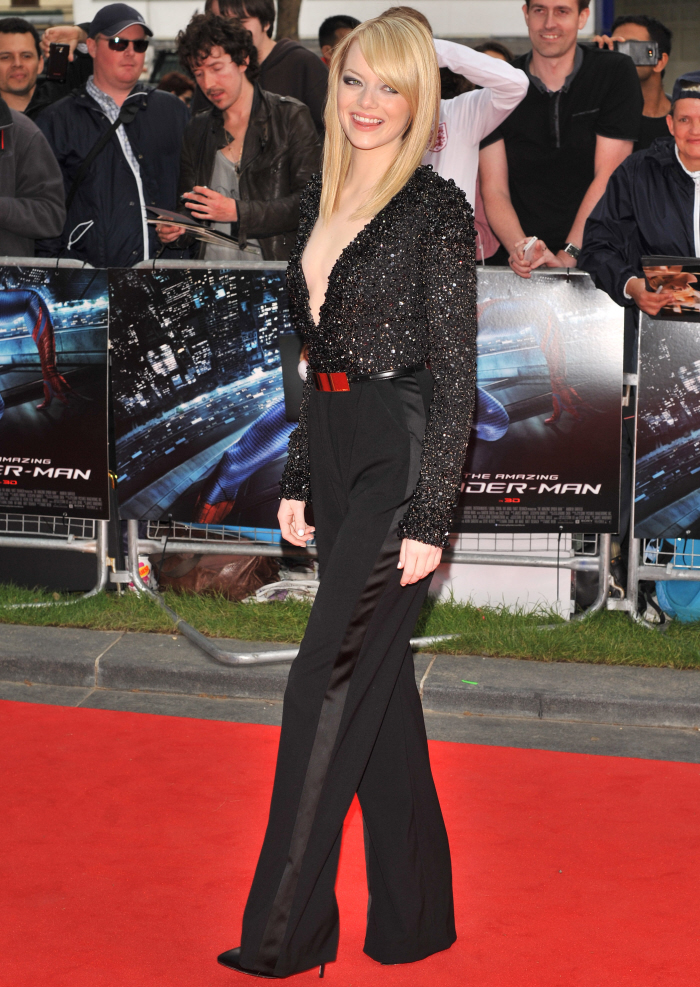 These are some photos from last night's UK premiere of The Amazing Spider-Man. Does anyone else get the feeling that the studio really wishes that the film was "The Amazing's Spider-Man's Totally Adorable Girlfriend"? Because Emma Stone is front and center during this publicity tour, even more than Spiderman, Andrew Garfield. Emma is the selling point – people will actually go see an Emma Stone movie. Will people see an Andrew Garfield movie? You just heard the world go "WHO?" Exactly.
Anyway, Emma wore this Elie Saab jumpsuit… implying that it's all one piece? Surely not? I would be a bigger fan of this outfit in separates – like, I could take the tuxedo pants because they have a decent cut, but I would put them with something else. The beaded v-neck would have been great if it was the whole look – like, a little mini-dress in that black beaded material. Unfortunately for Emma, I really dislike everything together, especially with that belt. One nice thing: I do appreciate when the younger girls wear pants. You don't have to flash your everything all the time. Sometimes a great pair of pants is WAY more stylish and amazing.
Incidentally, Emma covers the new issue of New York Magazine – you can read the full piece here, and here are some highlights:
On her thoughts about Jim Carrey's crush: "I was so flattered I can't even tell you. Honest! I've always had like weird connections with men in their forties and fifties. I mean, not in a creepy way. I've never been attracted to them. But I have always become, like, pals with guys in that age group."

On discussing looks: "The pretty thing … It was never a value to me growing up. I always thought I was like the goofy, wonky one."

Crying in front of a paparazzo: "One guy told me, 'This is my job. I'm going to be here every day now,' " Stone says. "I cried in front of this guy. When you hear this at eight o'clock in the morning, you're like, Oh my God, my life as I know it is gone."
She's so cute. The whole piece is worth a read if you really like her – if you're meh on her, go ahead and skip it because it's not worth it.
I'm including some additional photos from the UK premiere – Andrew Garfield looking dashing, and "the villain" of The Amazing Spider-Man, Rhys Ifans. Rhys walked the carpet with his girlfriend, Anna Friel. I dislike her dress.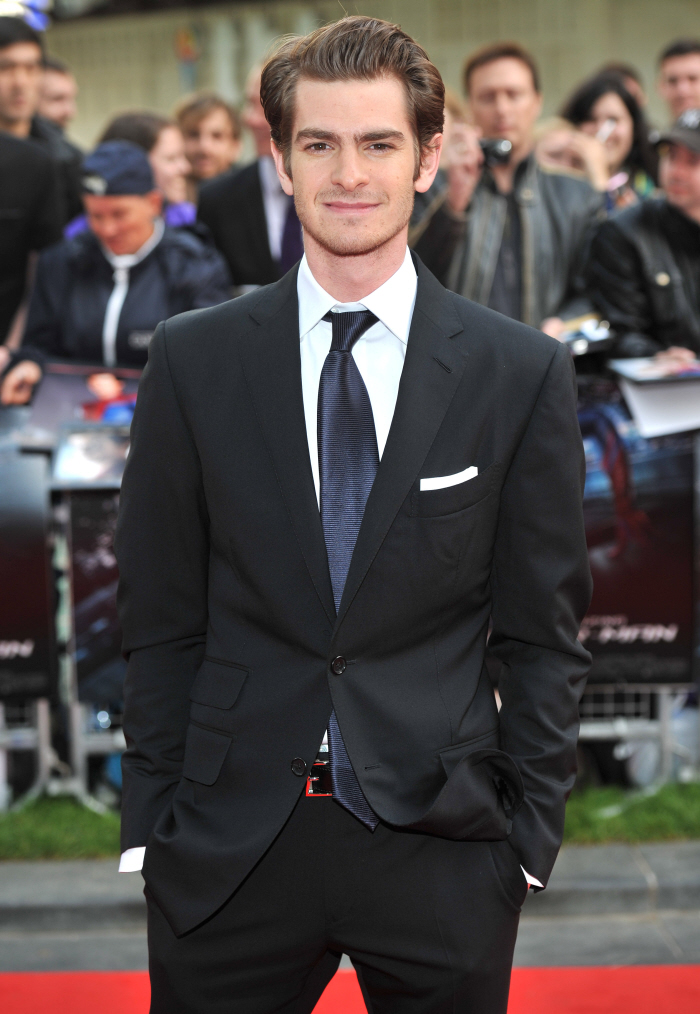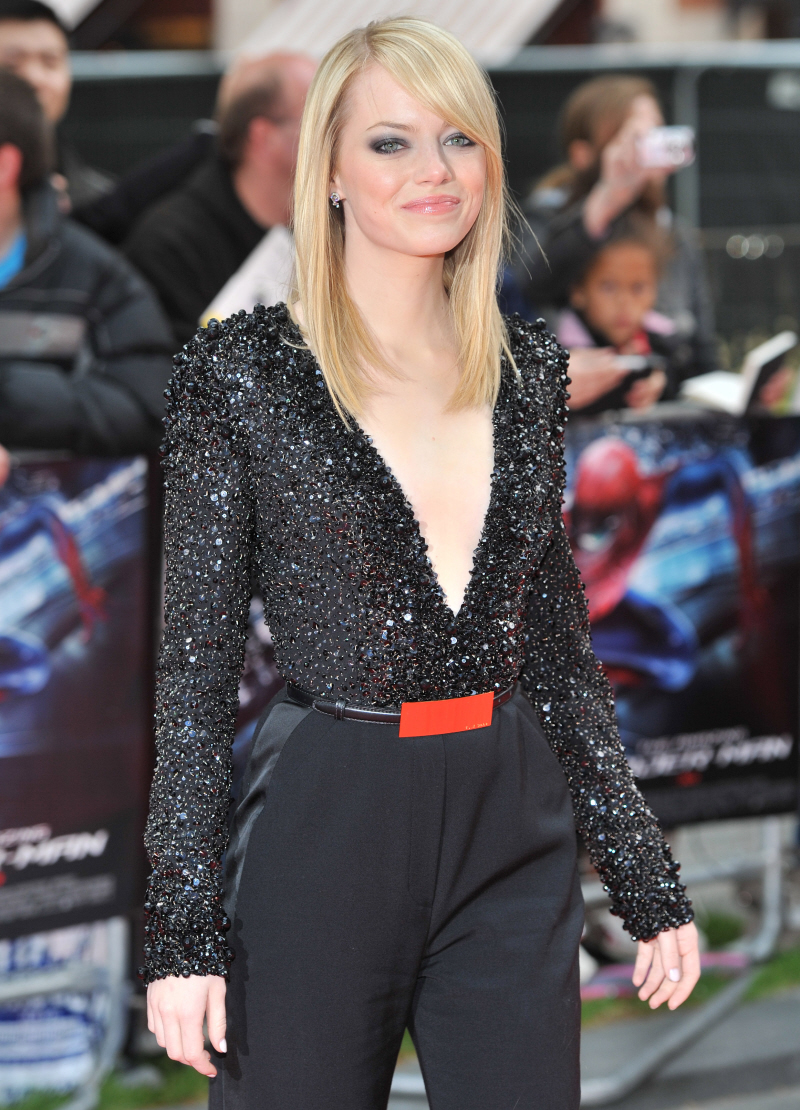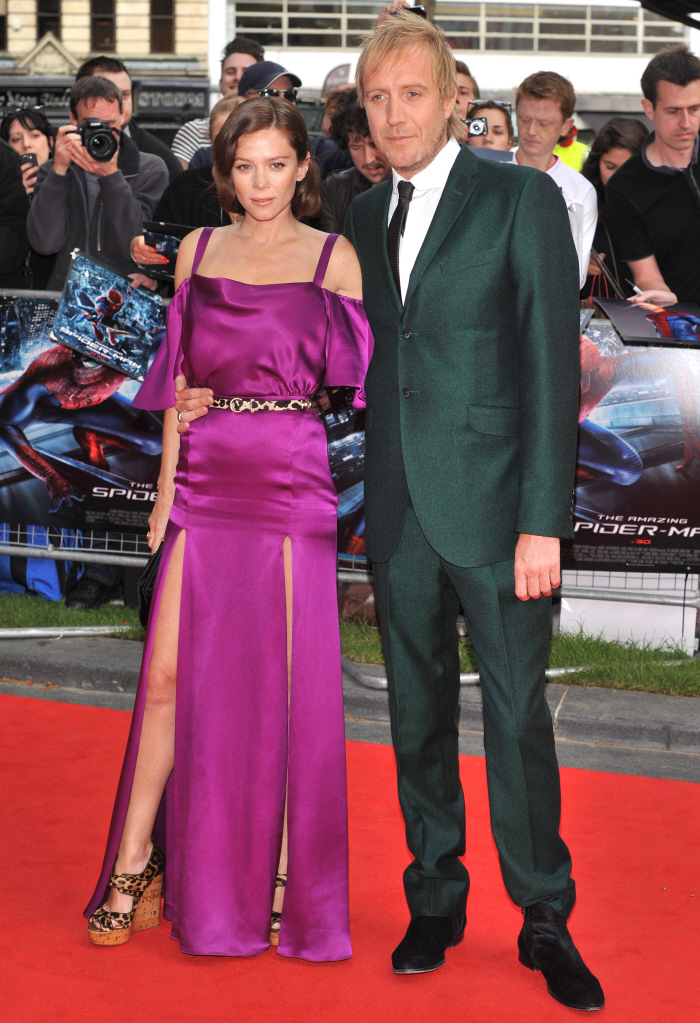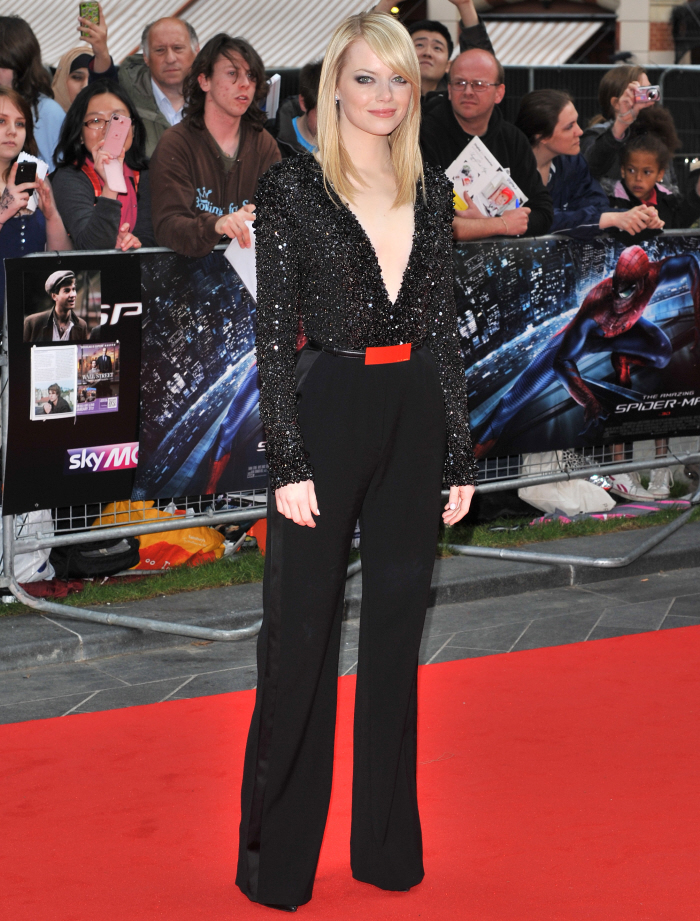 Photos courtesy of WENN, NY Mag.

Written by Kaiser

Posted in Andrew Garfield, Emma Stone, Fashion

- Who butchered the National Anthem? [D-Listed]
- Rob Lowe never ages [Lainey Gossip]
- What is Vanessa Hudgens wearing? [Go Fug Yourself]
- Summer guide to reality TV [Reality Tea]
- Game of Thrones recap [Pajiba]
- Tan Mom's music video [Buzzfeed]
- Amanda Knox is broke [Starcasm]
- Backstage at the Billboard Awards [Popsugar]
- Miley is still stuck in the 90s [Popoholic]
- Blind Items revealed: Adam Levine [CDAN]
- Hugh Hefner bought Crystal Harris a house [Celebslam]
- What happened to Aimee Teegarden? [The Blemish]
36 Responses to "Emma Stone in black Elie Saab for a UK premiere: sexy or uncomfortable?"