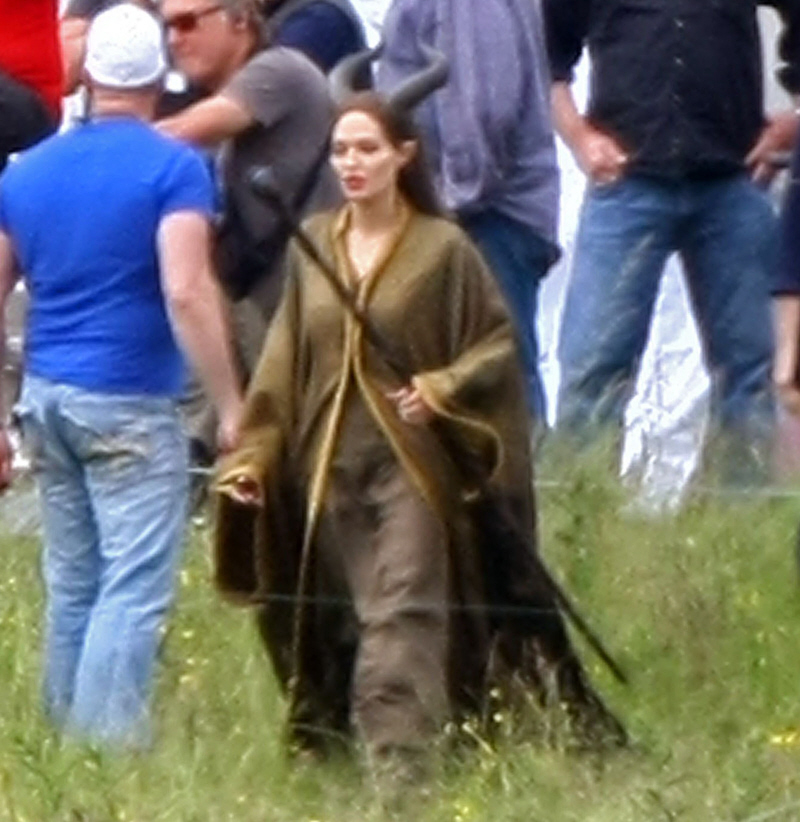 Yesterday, we got to see the first promotional image of Angelina Jolie in character as Maleficent – go here to see. I loved the gorgeous, scary, dark, sinister, beautiful image that they chose, and I think it bodes well for the film. Plus, who doesn't love to see a woman rocking some horns? With that in mind, here are some brand new photos of Angelina filming in an English countryside today – note all of the cows. Was Maleficent's first gig as a cattle rancher or something? "Maleficent: Texas Ranger". So many questions.
CB was surprised by how BIG Angelina's horns are. Once again, I think it bodes well – Maleficent is known for her elaborate horned headpieces, and it's cool that they're sticking so close to the character. As for the rest of the costume… brown sacks!!! Brown capes. Brown cloaks. I told you so. This film is going to be full of sacks and cloaks and capes and MAGNIFICENT HORNS. I wish I could wear horns in my daily life.
Can these paparazzi jags get a decent telephoto lens or what?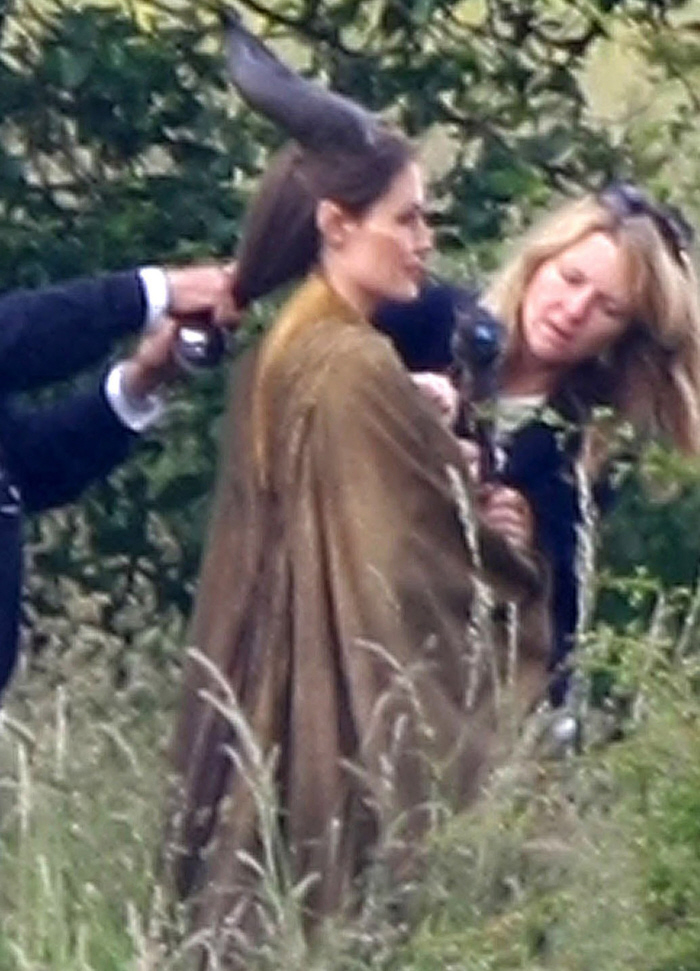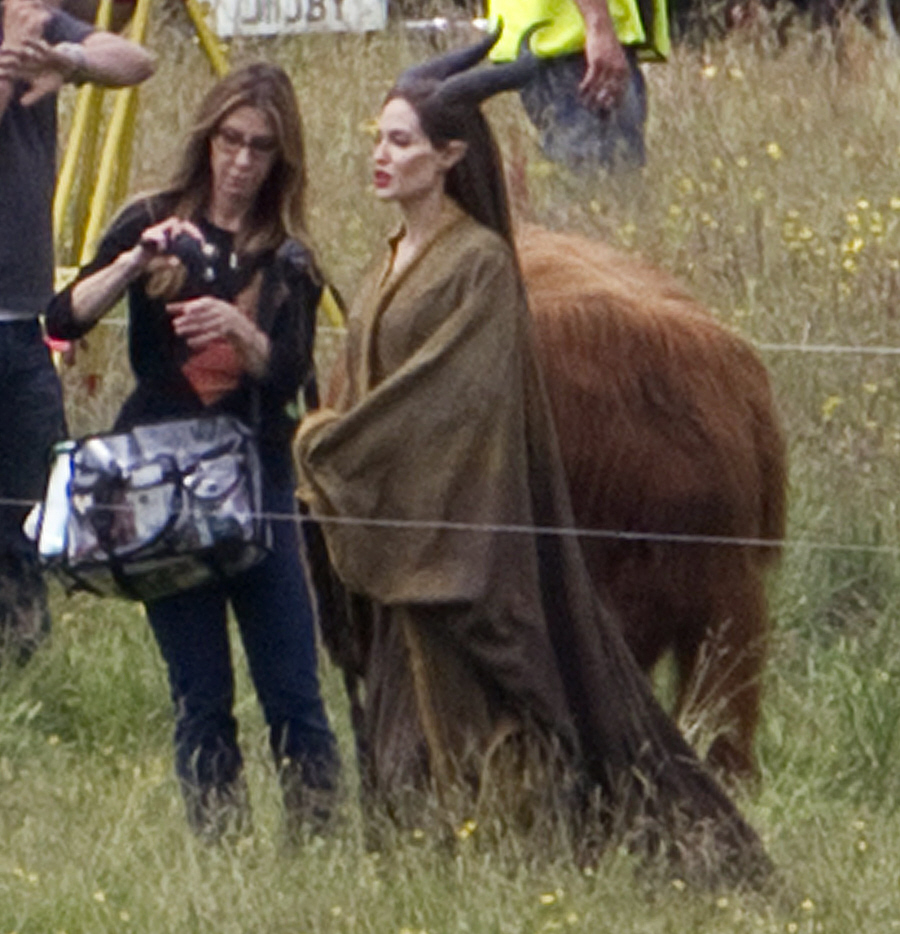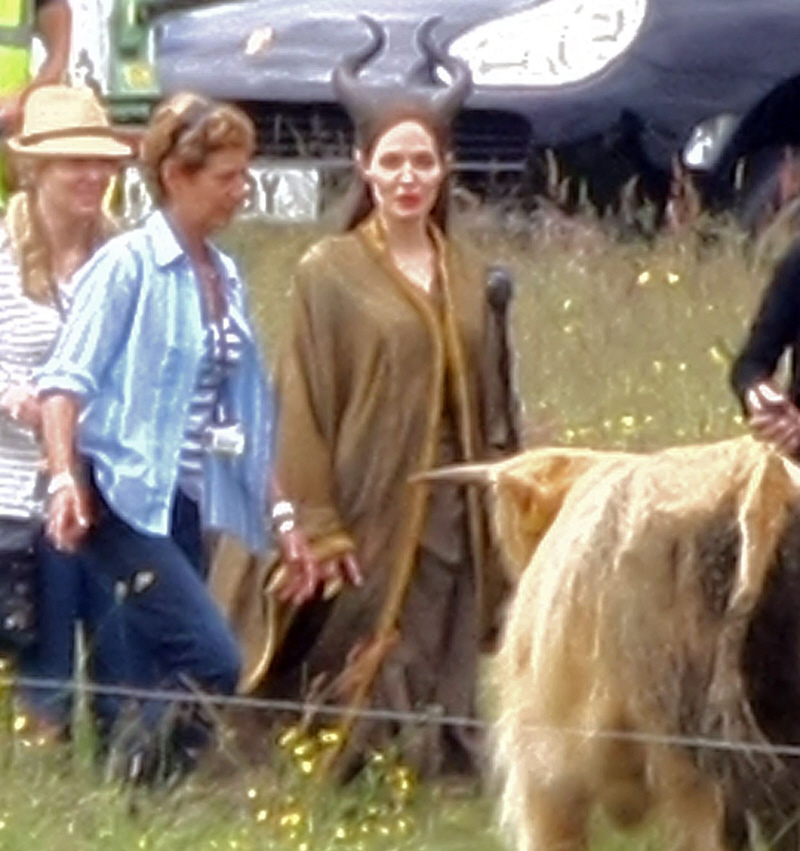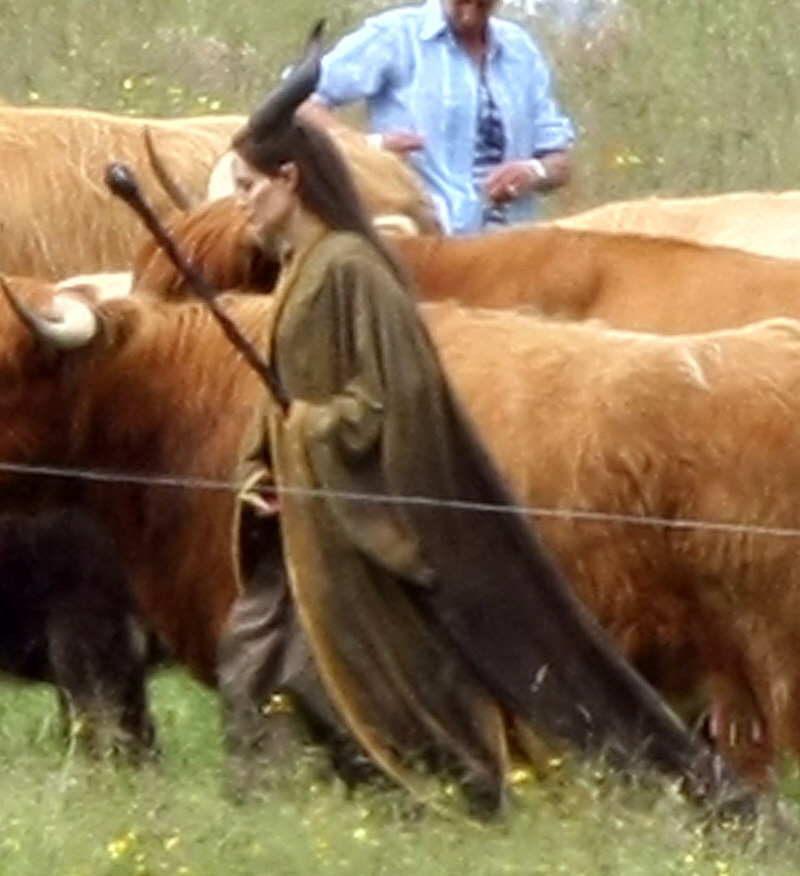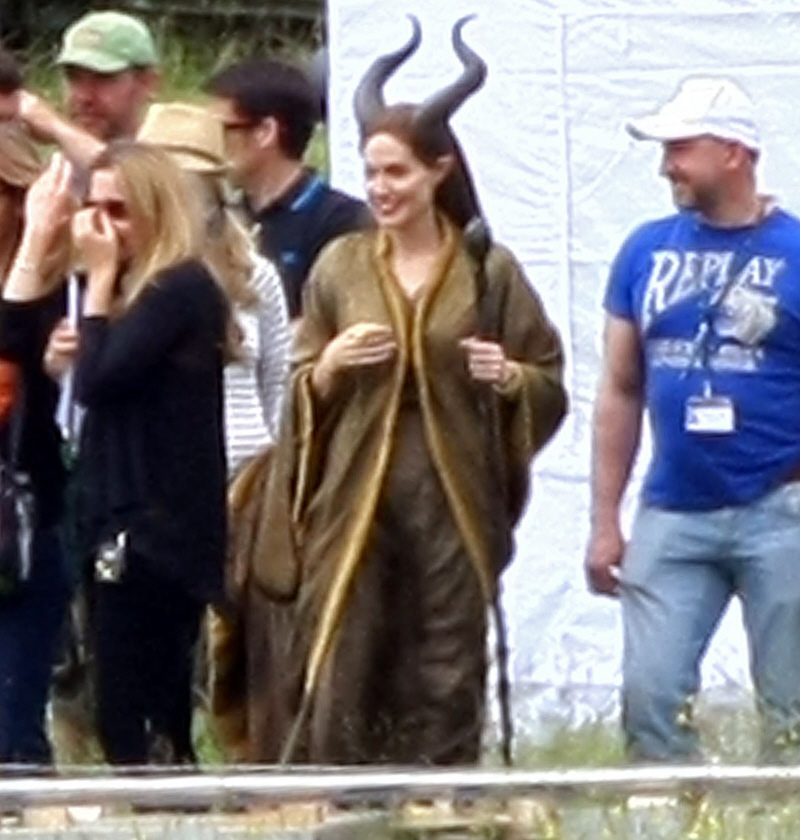 Photos courtesy of Fame/Flynet.