Duchess Kate is throwing Prince William a "small dinner party" for his 30th b-day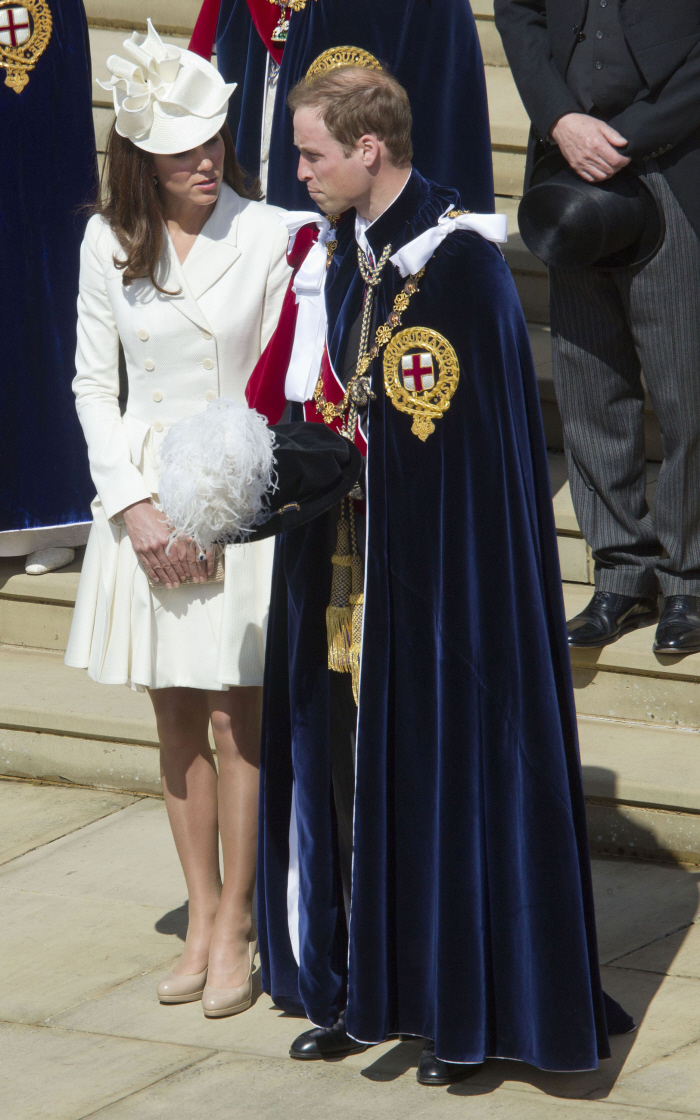 Does anyone else find it funny that Duchess Kate comes from a family who made their fortune from party-planning, party-organizing and party-accessorizing and now that Kate has gotten the ring and she's a member of the royal family, she can't be bothered to actually plan a big party for her husband? Prince William turns 30 years old today – a major milestone in anyone's life. Considering he's royal (generally speaking, the royals love a party) AND he will be king one day (meaning he's a MAJOR royal), I was expecting a major blowout for his birthday. Not so much, according to Us Weekly. Kate is only planning a "small dinner party" for him.
The Duchess will be the hostess with mostest on Thursday evening — throwing an intimate dinner bash in honor of hubby Prince William's 30th birthday.

"Kate [Middleton] had been planning a small dinner party with their friends and some family," a source tells Us Weekly of the low-key soiree, to be held at Prince Charles' countryside house.

Despite the major milestone — and his $15.5 million windfall from late mother Princess Diana's estate — the Duke of Cambridge hasn't been idle this week. "William is working as usual during his birthday week," adds a palace aide, explaining that William has been training at the Royal Air Force base in Gloucestershire. "Tonight he will have a private celebration with family and friends." (The dinner bash was originally going to take place at the couple's Anglesey, Wales home, but William's last-minute training assignment moved the festivities to Highgrove, located near Gloucestershire.)

The super-casual party doesn't surprise those closest to William and Kate, also 30. When the Royal Air Force Search and Rescue pilot comes home from work, he likes to make "sweet gestures" for his wife of one year, another source says. He'll typically pick up a treat for Kate en route to their home in Anglesy, Wales — or even have flowers delivered.

In turn, "Kate will cook his favorite dinners after he gets home from work . . . or she'll order movies on Amazon for them to watch on the couch."
How… boring. I mean, I get it. He's turning 30 years old, he's married and he's got a job. I'm not saying the party should involve binge-drinking and strippers. But can a duchess get some fireworks and a champagne toast with 50 of William's closest friends?
To say nothing of "What do you get for the man who will be king?" Seriously, it seems like William would be a really difficult person to buy for. A watch, maybe? A handmade coupon book full of hugs-on-demand? Leather pants? Kate will probably get him a DVD.
Here are some photos of Kate over the weekend doing that "camping trip" so city kids can be exposed to the outdoors. Her hair looks really pretty here, but I do wonder how much time she spent on it considering it was just a camping trip, you know?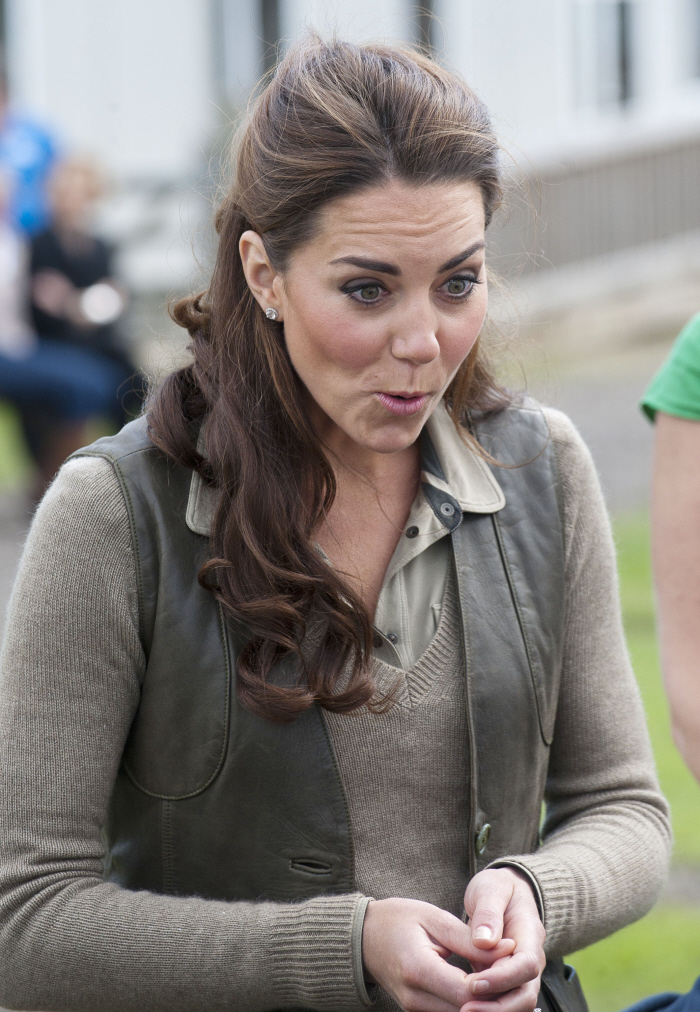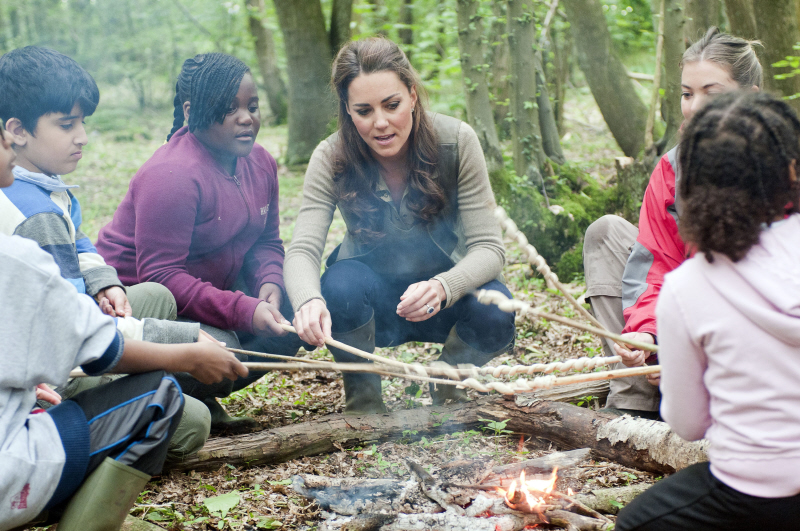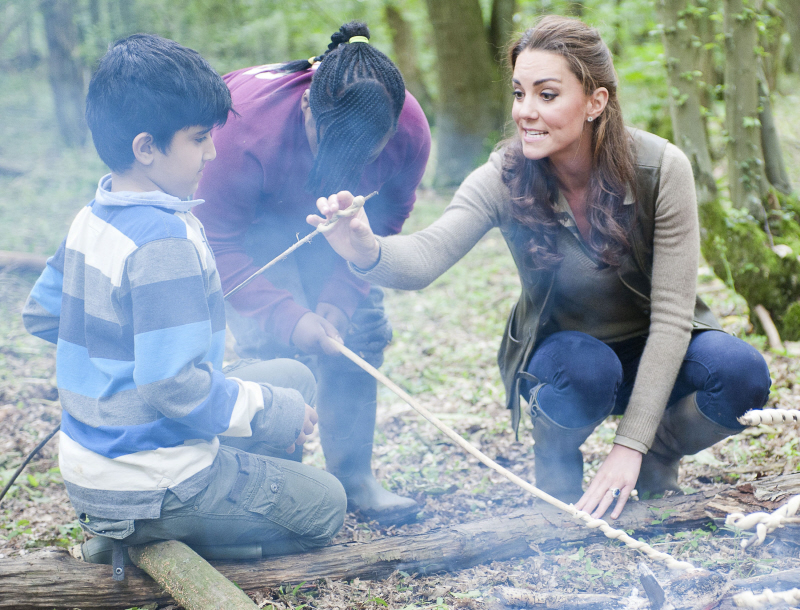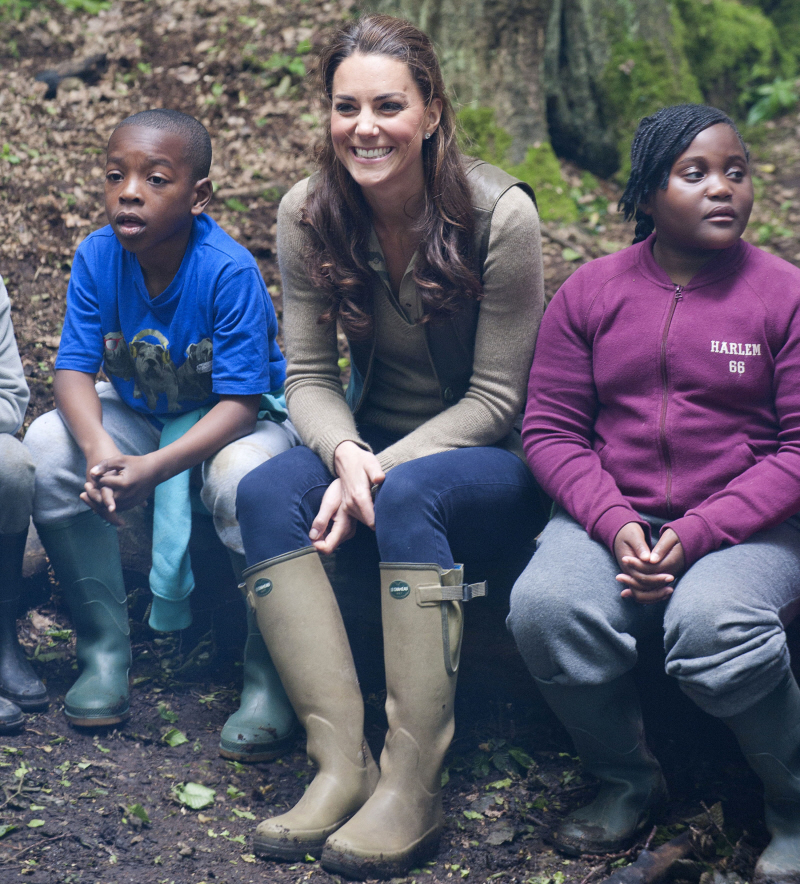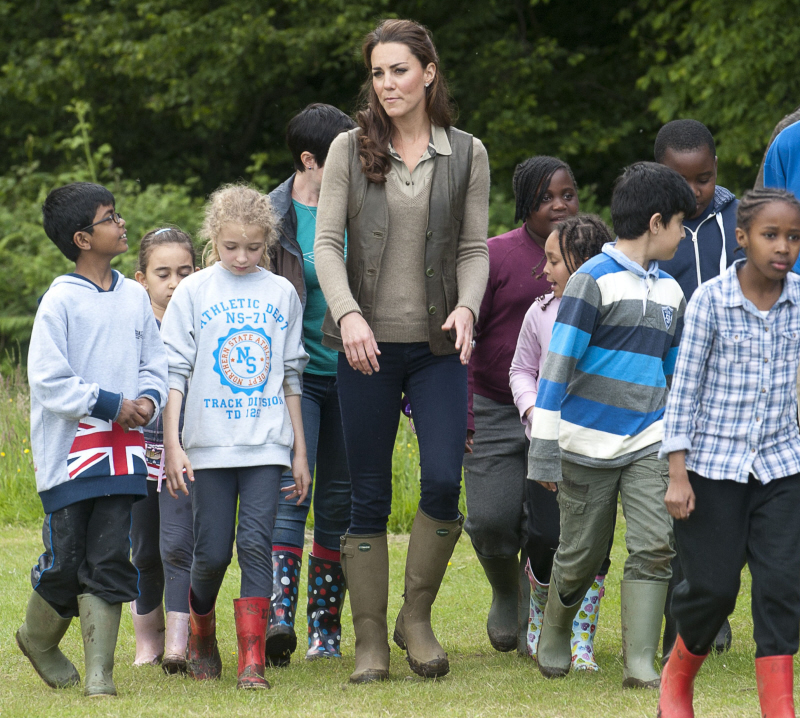 Photos courtesy of WENN.

Written by Kaiser

Posted in Birthdays, Kate Middleton, Prince William

- Who butchered the National Anthem? [D-Listed]
- Rob Lowe never ages [Lainey Gossip]
- What is Vanessa Hudgens wearing? [Go Fug Yourself]
- Summer guide to reality TV [Reality Tea]
- Game of Thrones recap [Pajiba]
- Tan Mom's music video [Buzzfeed]
- Amanda Knox is broke [Starcasm]
- Backstage at the Billboard Awards [Popsugar]
- Miley is still stuck in the 90s [Popoholic]
- Blind Items revealed: Adam Levine [CDAN]
- Hugh Hefner bought Crystal Harris a house [Celebslam]
- What happened to Aimee Teegarden? [The Blemish]
96 Responses to "Duchess Kate is throwing Prince William a "small dinner party" for his 30th b-day"