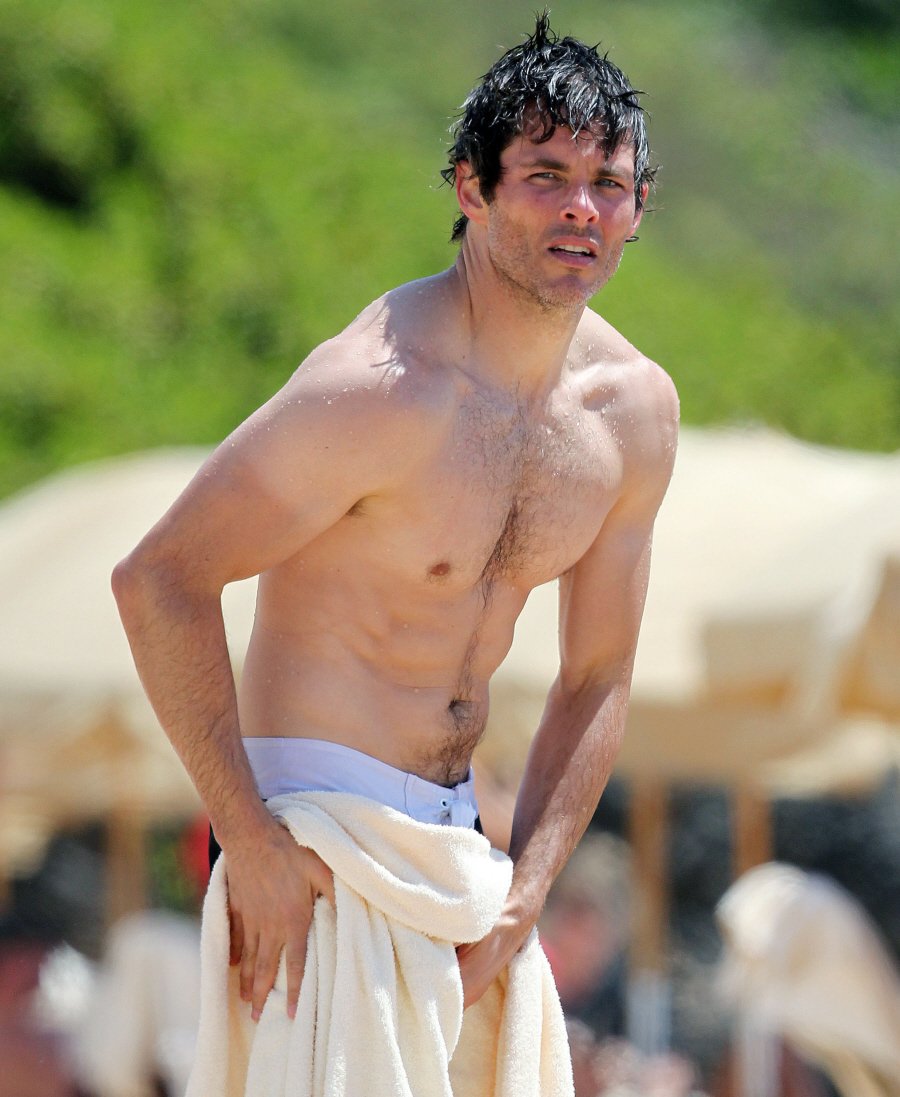 We've been sitting on these man-candy photos of James Marsden for a week. I don't know why. I'm very sorry we didn't get to them sooner. He's got a really nice body, doesn't he? He's got great proportions, and he manages to look really cut and athletic without it feeling all Jersey Shore. Nice.
Last year, there were some blind items floating around and people seemed to think they involved James Marsden being a cheater and/or his possible paternity of January Jones's (oddly ginger) baby. Marsden was married to Lisa Linde (photo below) for years, and they have two children together. They separated and divorced last year, and there was at least one blind item in which there was some kind of allusion to Lisa thinking that James could have fathered January's baby, and that's why Lisa dumped him. Here's Lisa and James in happier times: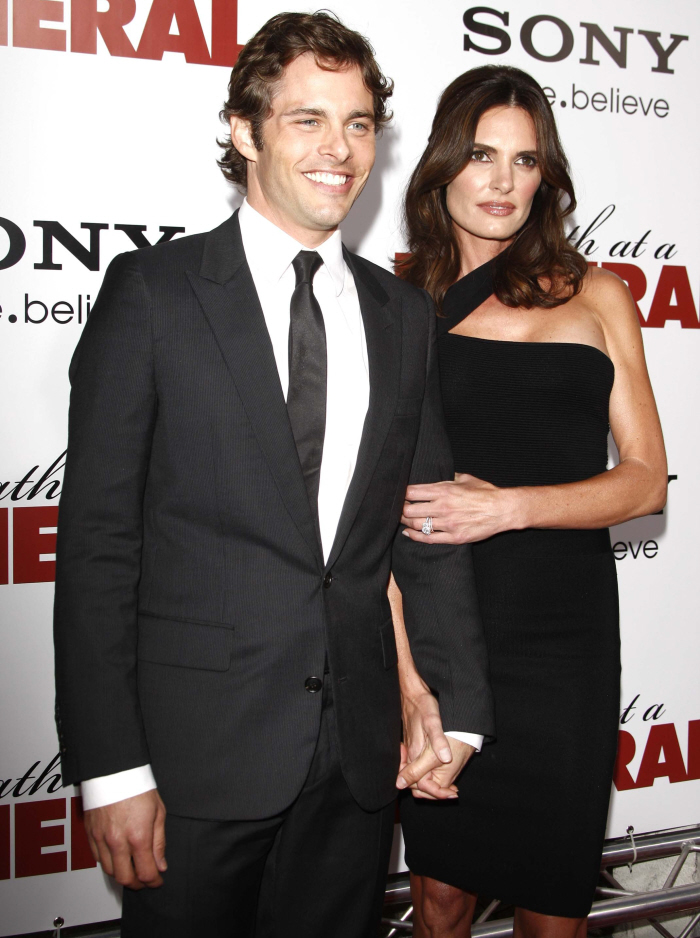 She looks like Stephanie Seymour, right? Very pretty. Anyway, Marsden's rep denied the whole January Jones paternity thing, but there was a still a whiff of sketchiness around Marsden. Now we know why:
"X-Men" and "30 Rock" actor James Marsden is expecting a baby with sultry Brazilian model Rose Costa just months after splitting with his wife of 11 years, Page Six can reveal. Marsden, the blue-eyed heartthrob who plays Tina Fey's love interest on the NBC comedy, was divorced from his wife Lisa Linde, with whom he has two children, in October.

But we're told soon after that time, Marsden, 38, started seeing dark-haired Costa, a 24-year-old Ford model. She discovered she was pregnant after they spent a night in Miami. Costa had for two years previously been dating LA-based actor Chris Santos — coincidentally a blue-eyed dead ringer for Marsden.

Santos, who starred in Steven Soderbergh's "The Girlfriend Experience," "is heartbroken," a source told us. "He loved this girl."

A source told us Santos and Costa had been living together in LA when she decided to move to New York last August to pursue modeling. She met Marsden in the city in the fall, and the two started dating.

"Santos found out and flew to New York to win her back," a source told us, adding the couple then reunited and moved back to LA. "They spent the holidays together and got a new apartment."

But a few months later, Costa needed to renew her visa and flew back to Brazil with a two-day layover in Miami. Marsden was in Miami at the same time, and the two spent the night together.

We are told that when Costa came home, Santos confronted her about Marsden. "She confessed everything. She told him they hooked up one night, one time," a source told us, adding they split and Costa immediately moved out. Another source insists she and Santos had gone their separate ways before she got together with Marsden.

A month later, Santos contacted Costa, who confessed she's expecting Marsden's baby. We're told she's now three months pregnant and is planning on keeping the child.

Reps for Santos and Costa had no comment. A rep for Marsden didn't get back to us.
OK, so maybe Marsden wasn't screwing around on his wife with Rose Costa. But the best case scenario is that Marsden and his wife split and he immediately started bangin' a Brazilian model who quickly dumped her boyfriend and got knocked up, then leaked the whole drama to Page Six. Basically, it's still pretty sketchy. Here's a photo of Rose Costa. Not to be too harsh, but she totally looks post-op.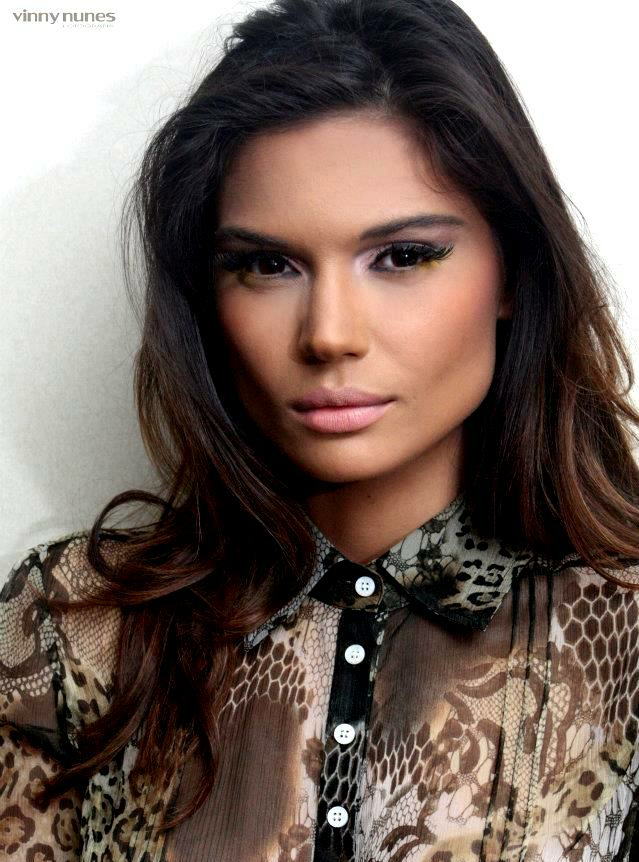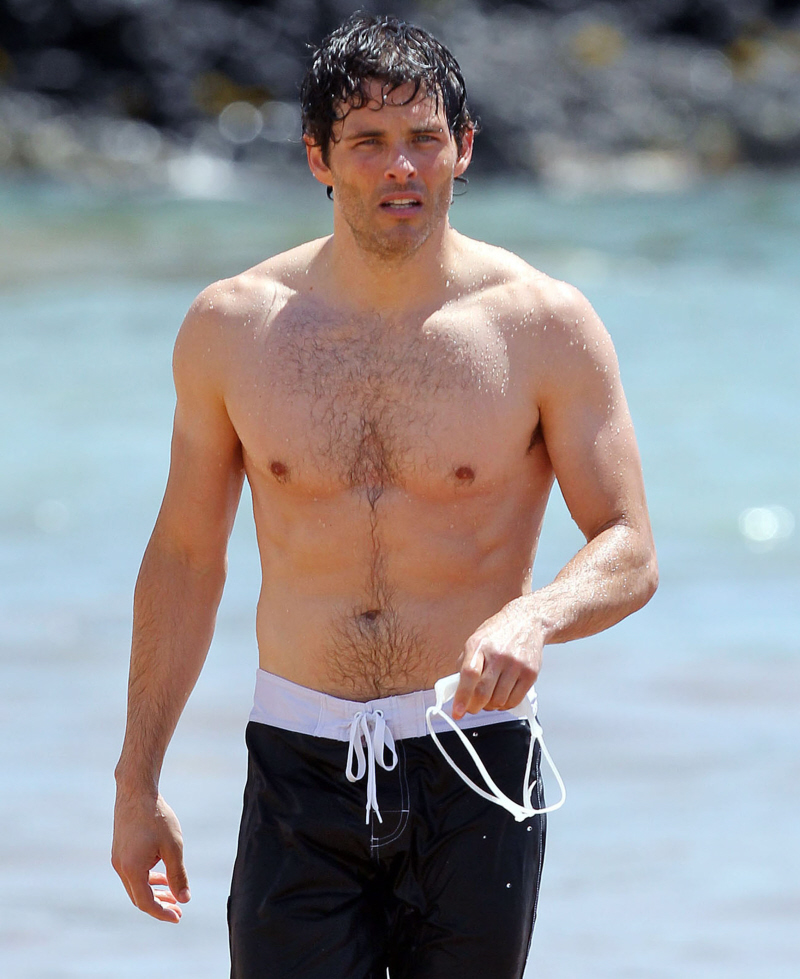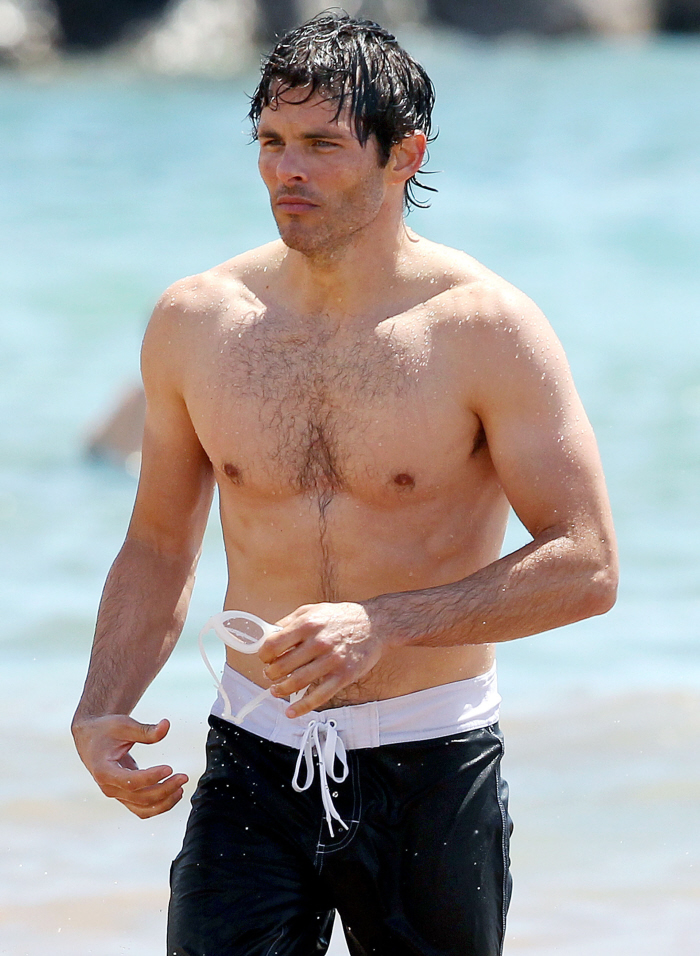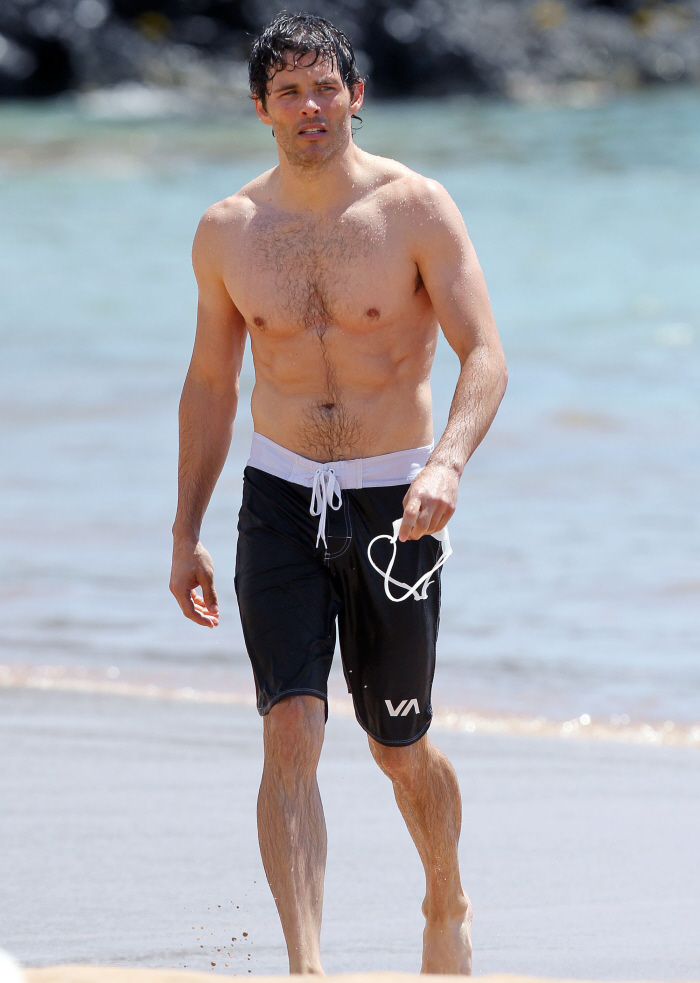 Photos courtesy of Fame/Flynet and WENN.