Charlie Sheen on if he still drinks "It's always happy hour somewhere in the world!"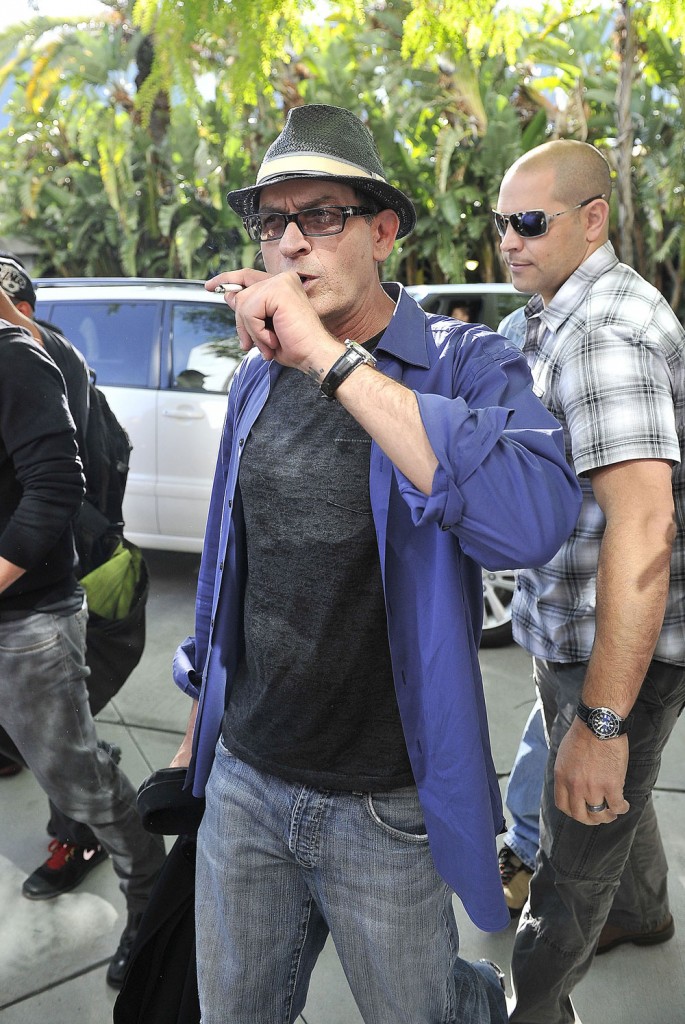 Can you believe that Charlie Sheen is still around and that he's no longer inventing new catchphrases and binge raging into the night on live webcam broadcasts? We've heard that his neighbors are worried about him lately considering the amount of partying he seems to be doing, but with Charlie that's incredible relative, isn't it?
Charlie is back, he's on FX in a new show called "Anger Management," and he's doing press for it. Charlie was on Good Morning America yesterday. (You can watch the video here.) As with every interview that Charlie does, he gave some colorful quotes but they came so fast and seemingly randomly that it's hard to put into a narrative. For Charlie, though, he seemed calm and collected. He even admitted to having regrets about how much he went off the rails last year. Call me crazy, but he came across as sober-ish and genuine. He even said he was worried about co-host Robin Roberts, who was recently diagnosed with a blood disorder and wasn't on GMA yesterday. Here's part of what he said, thanks to Radar.
The sometimes erratic actor, promoting his new TV series Anger Management, appeared cool and collected in his appearance on Good Morning America Monday, as he said he's not using drugs anymore.

Asked if he's still drinking, Charlie said, "Who doesn't? We live in a country where it's always Miller Time. It's always happy hour somewhere in the world!"

When asked if drinking was a sound approach considering he's been to rehab before, Charlie said, "I don't believe in rehab anymore, it's not for me," adding rehab is just not a "one-size-fits-all" cure-all for substance abuse.

As for his new show, Charlie said the chemistry on the set has been great, adding, "There hasn't been an odd moment there … but there's always tomorrow."

Charlie got into the memorable media blitz he conducted during his long and nasty divorce with CBS and Two and a Half Men creator Chuck Lorre, saying, "My biggest regret is going a little too far."

"I was vocal about people I shouldn't have been so vocal about," Charlie added. "I'm grateful we're able to sit here and talk about it. It is odd to look at the clips and some of the stuff and say, 'That was me.'"
[From Radar Online]
Charlie said that after he's done with this show, whenever that is, he wants to concentrate on being a full time dad. I'll believe that when I see it, but I never thought he'd be on another show again so soon, and sounding semi-coherent either. It's still hard for me to grasp that he's really "sober," whatever that means for him. I get the impression that he's still using and thinks he has it under "control," but maybe he's telling the truth and he's off the hard stuff. People can change I guess. Keith Richards is still around.
Charlie is in New York along with his ex wife, Denise Richards, and their two daughters: Sam, 8, and Lola, 7, along with Denise's adopted daughter, Eloise/ It is the first time they've visited New York together since his 2010 incident at the plaza with a hooker. Rob Schuter at The Huffington Post quotes a source who explains that "They all flew out Friday together. Both Charlie and Denise have press in NYC, coincidentally. His show premieres Thursday and Denise's movie opens Friday, so they decided to jump on a private plane together and bring the kids." Denise has a movie coming out?! IMDB has her in Madea's Witness Protection this month, along with Blue Lagoon: The Awakening. She also has a guest stint on "Anger Management."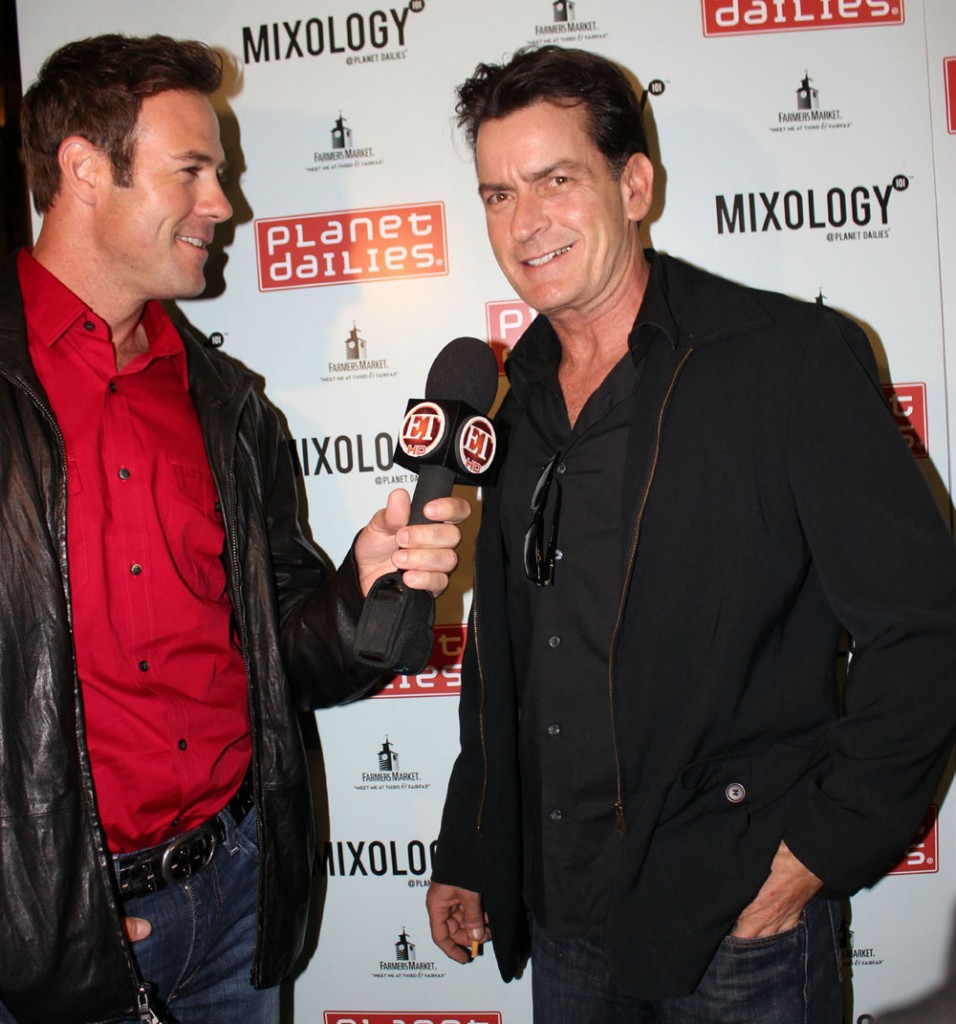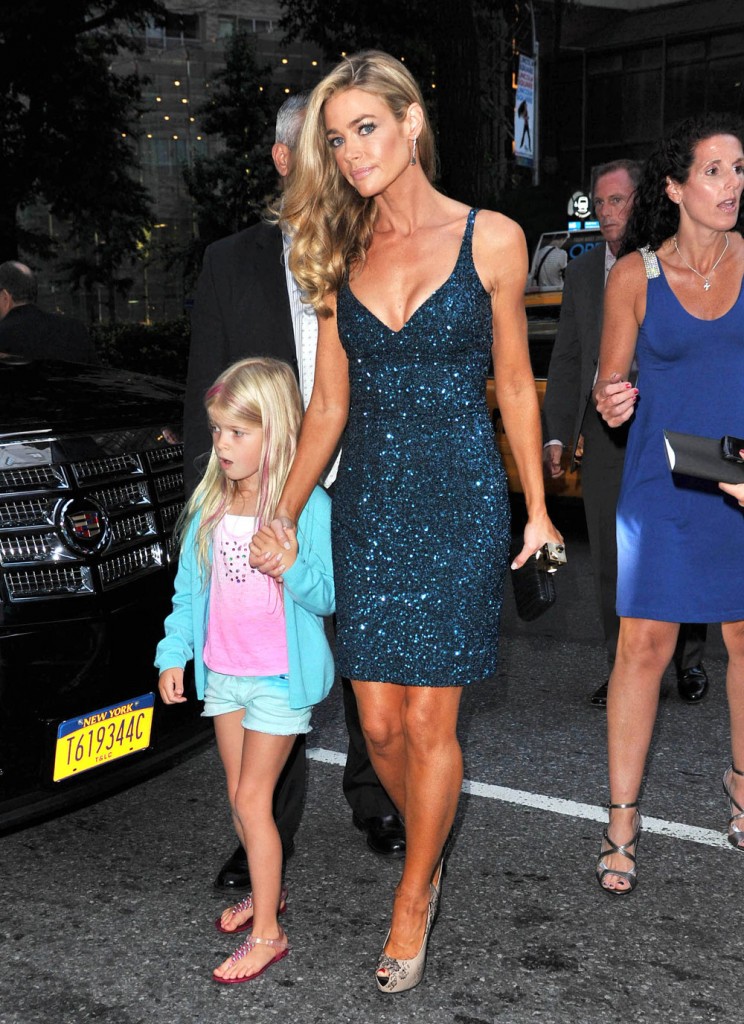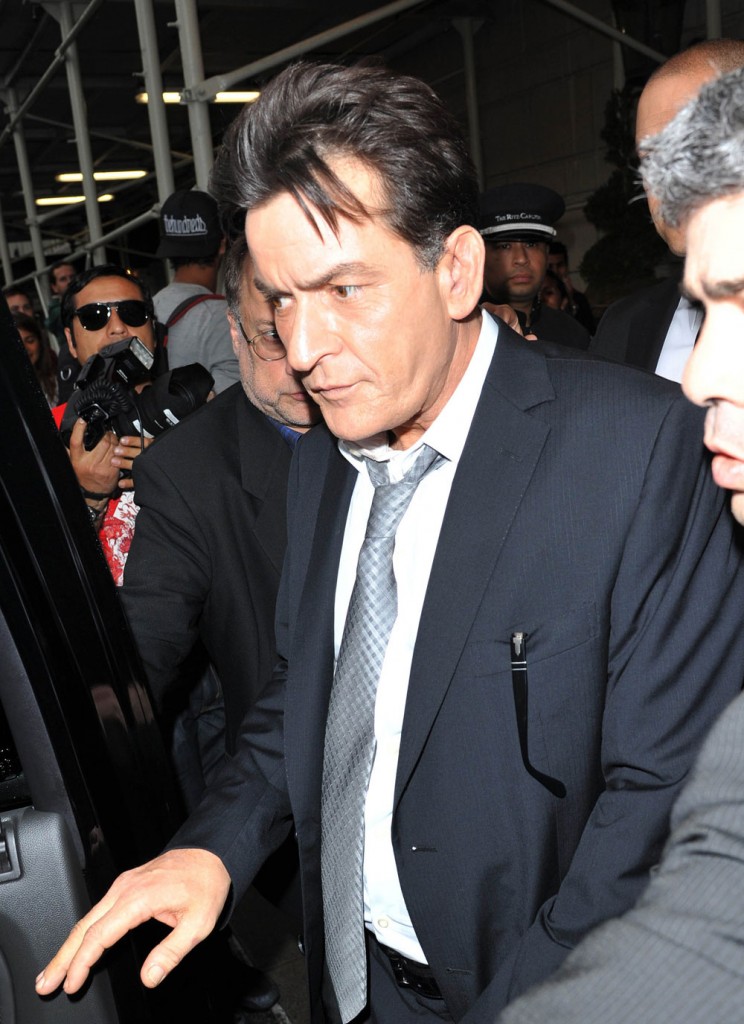 Charlie is shown out in NY with Denise and their daughter, Lola, yesterday. He's also shown outside a club in LA on 5-3-12 and at the Stanley Cup Final on 6-6-12. Credit: FameFlynet and WENN.com
Written by Celebitchy

Posted in Careers, Charlie Sheen, Denise Richards

- Friends reunion on Ellen [Popsugar]
- Lindsey Vonn watches Tigers kids [Lainey Gossip]
- George Michael fell out of a car going 70mph [D-Listed]
- Real Housewives of Orange County recap [Reality Tea]
- New Man of Steel trailer [Pajiba]
- Jared Padalecki's hot bod [Buzzfeed]
- Doctors confirm Taylor Swift's new boobs [Evil Beet]
- Catherine Zeta-Jones finished treatment [CDAN]
- Anna Paquin hates the paps [Celebslam]
- Lance Armstrong is gross [The Blemish]
- What is Barbara Palvin wearing? [Moe Jackson]
- This is Petra Nemcova? [SVC]
17 Responses to "Charlie Sheen on if he still drinks "It's always happy hour somewhere in the world!""