Ashton Kutcher, Mila Kunis "are not exclusive": is she ashamed of herself?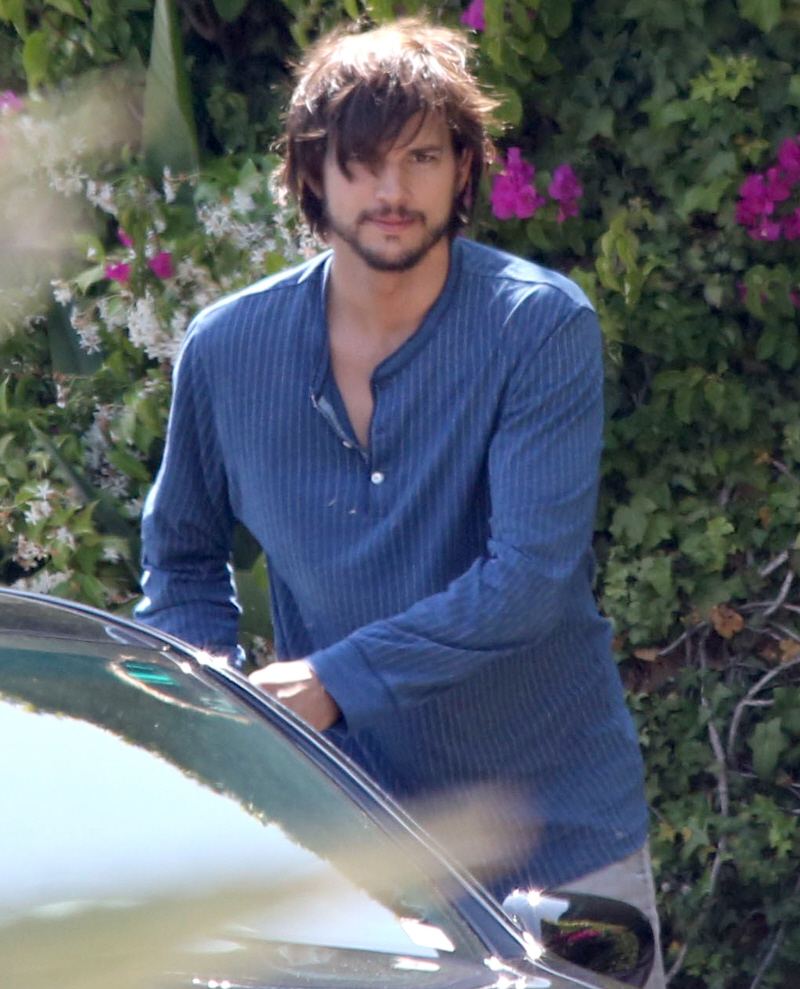 Earlier this week, there were some tabloid stories about Mila Kunis and Ashton Kutcher's relationship and how they seem to be for-real dating now, not just hooking up, not just some fling. The stories about Mila and Ashton are just depressing because I always hoped that Mila would have better taste in men, but she does tend to go for the douchebags. But let's be clear – Mila is definitely the Alpha Dog in this or any relationship. In my mind, she's worlds better than any of the douchebags she dates, and they should be thankful that Mila is even deigning to allow those buttheads look at her boobs. Except… that's the thing about douchebags. Even when they scored the hottest girl, the girl that all of the other dudes would love to date, the douchebags will still want to keep their options open. Thus, a new story from Us Weekly:
Mila Kunis and Ashton Kutcher don't need to define their relationship.

The Ted actress, 28, and her former That '70s Show costar, 34, looked tight as they zoomed around Hollywood on Kutcher's motorcycle June 17. But as a source recently told Us Weekly, the actors — who were spotted sharing meals several times during the spring and even took a three-day road trip getaway outside L.A. in late April — are not an official couple.

"They're not exclusive, but they are hanging out and seeing where it's going," a source close to the pair explained.

Kunis and Kutcher are certainly making up for lost time. Though he was married to Demi Moore, 49, for six years, and she was in a longterm relationship with Macaulay Culkin, 31, "they've been hot for each other for years," a second insider said. "It stretches back to when they were friends on their show!"
My interpretation is that Ashton is a douche and he's all "Baby, let's not define this." But there's another option too – Mila is ashamed. Mila wants us to believe that she doesn't have her heart in this. Mila doesn't want to get bad publicity from dating a douche, so she's letting us know that it's not getting serious. Either option degrades her, in my opinion. But I just have to let Mila make her own mistakes. Sigh. I hope this girl gets her head in the game.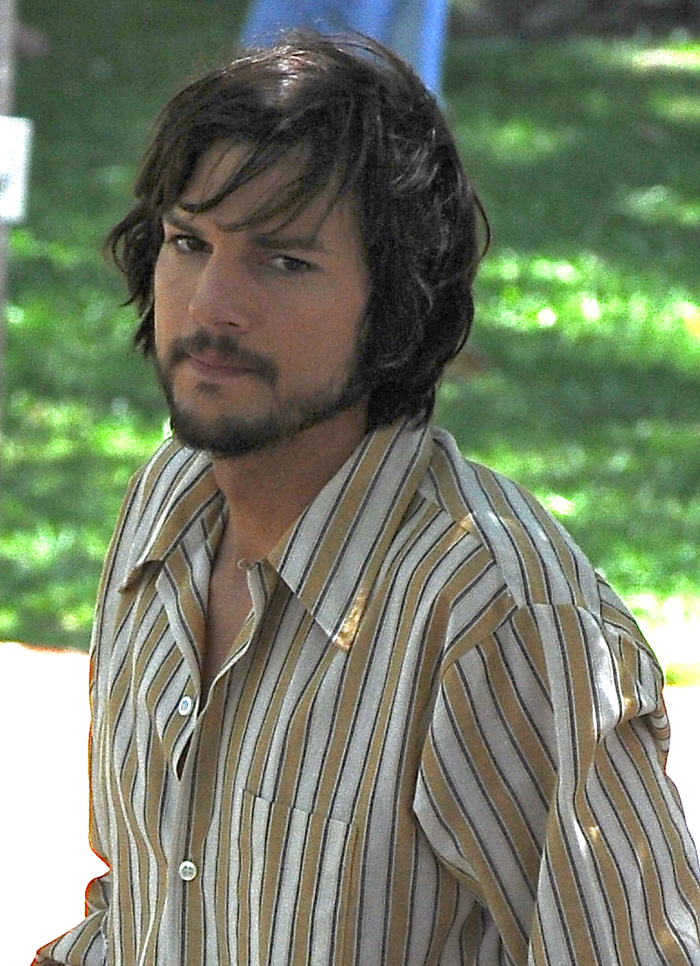 PS… Note the tampons in the bag. She's not pregnant, I guess. Also: I have those flip-flops!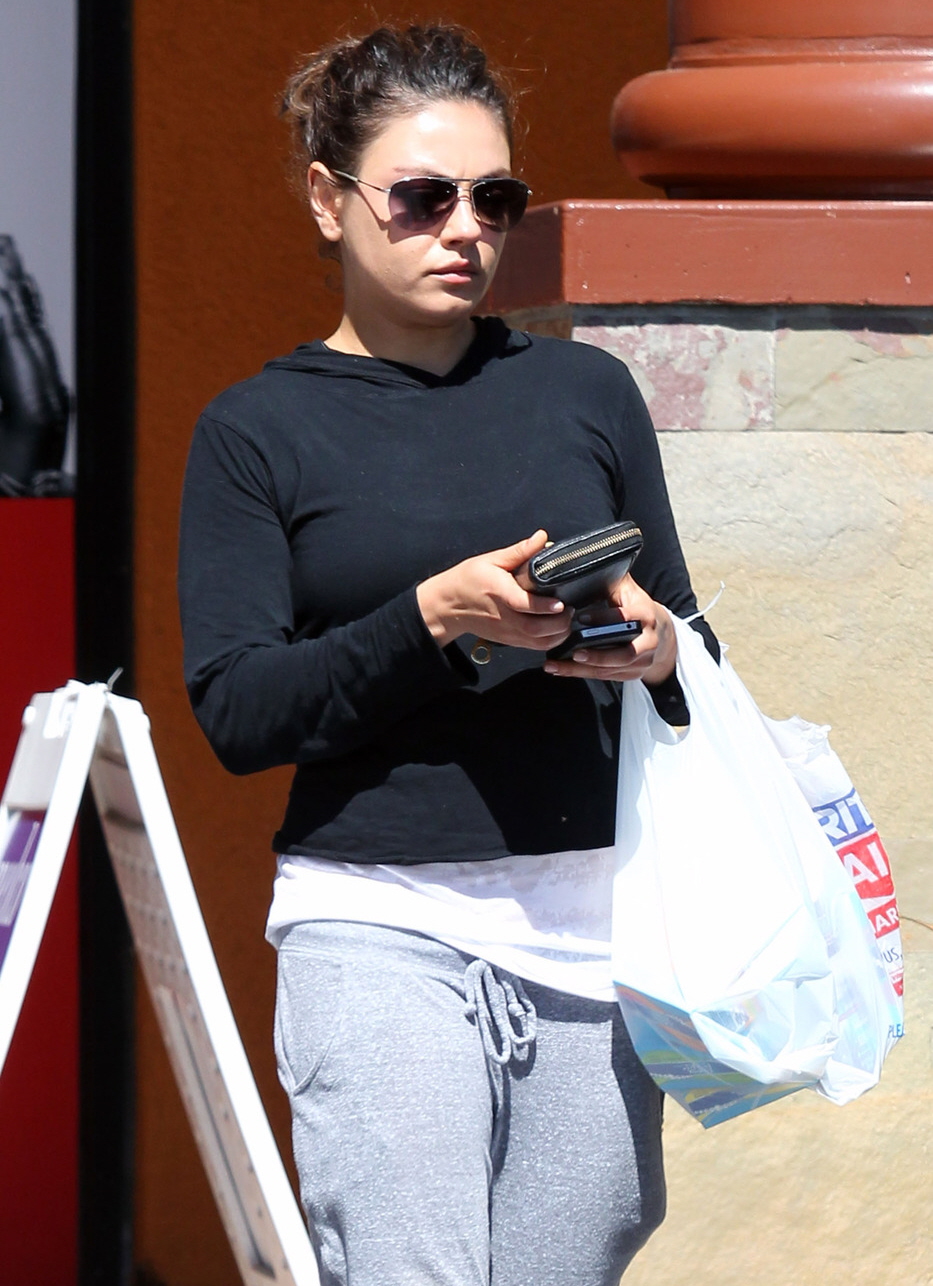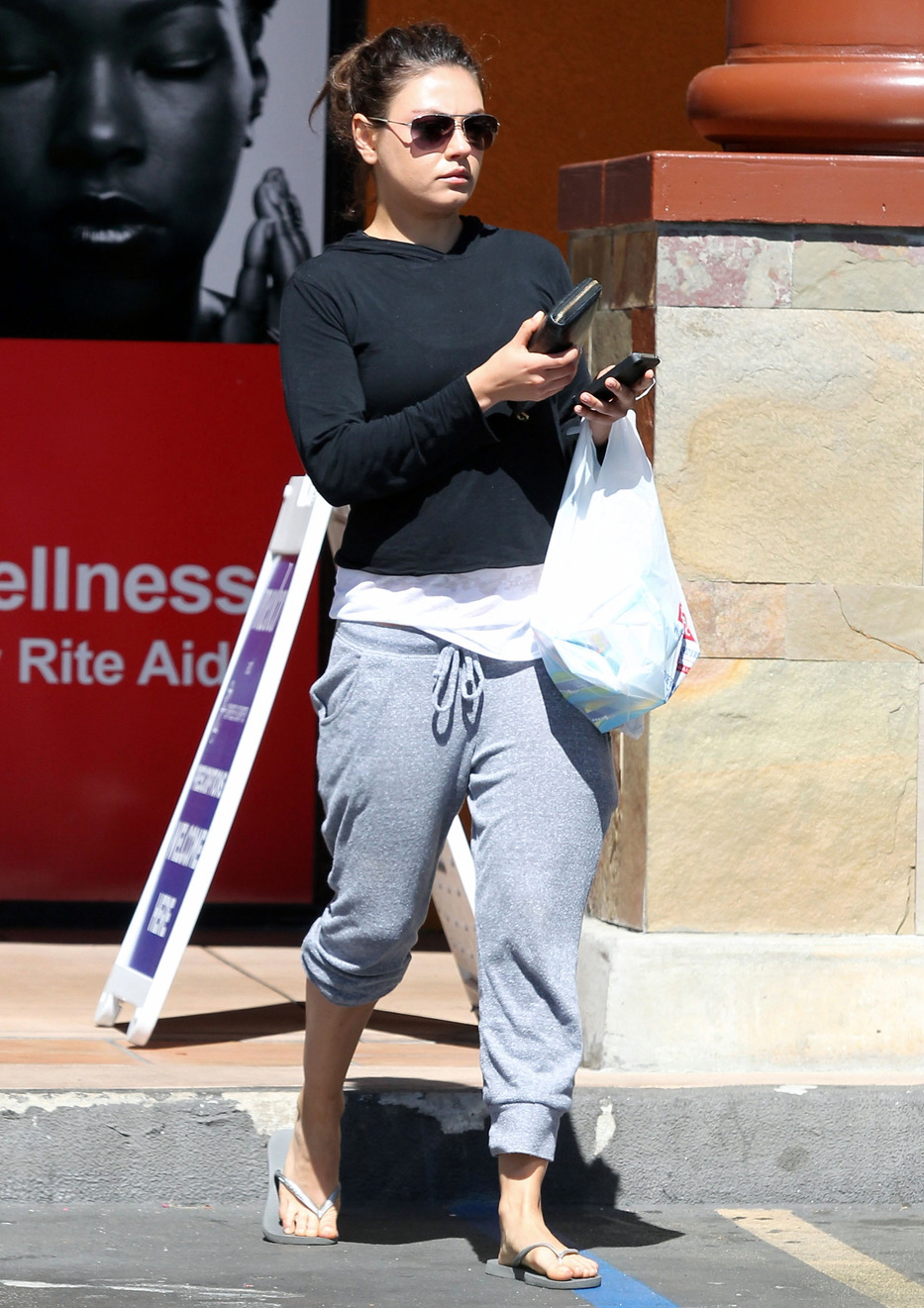 Photos courtesy of Pacific Coast News, Fame/Flynet and WENN.

Written by Kaiser

Posted in Ashton Kutcher, Mila Kunis

- Who butchered the National Anthem? [D-Listed]
- Rob Lowe never ages [Lainey Gossip]
- What is Vanessa Hudgens wearing? [Go Fug Yourself]
- Summer guide to reality TV [Reality Tea]
- Game of Thrones recap [Pajiba]
- Tan Mom's music video [Buzzfeed]
- Amanda Knox is broke [Starcasm]
- Backstage at the Billboard Awards [Popsugar]
- Miley is still stuck in the 90s [Popoholic]
- Blind Items revealed: Adam Levine [CDAN]
- Hugh Hefner bought Crystal Harris a house [Celebslam]
- What happened to Aimee Teegarden? [The Blemish]
61 Responses to "Ashton Kutcher, Mila Kunis "are not exclusive": is she ashamed of herself?"