Tom Hardy is furry, gorgeous in Deep Mag: would you hit it?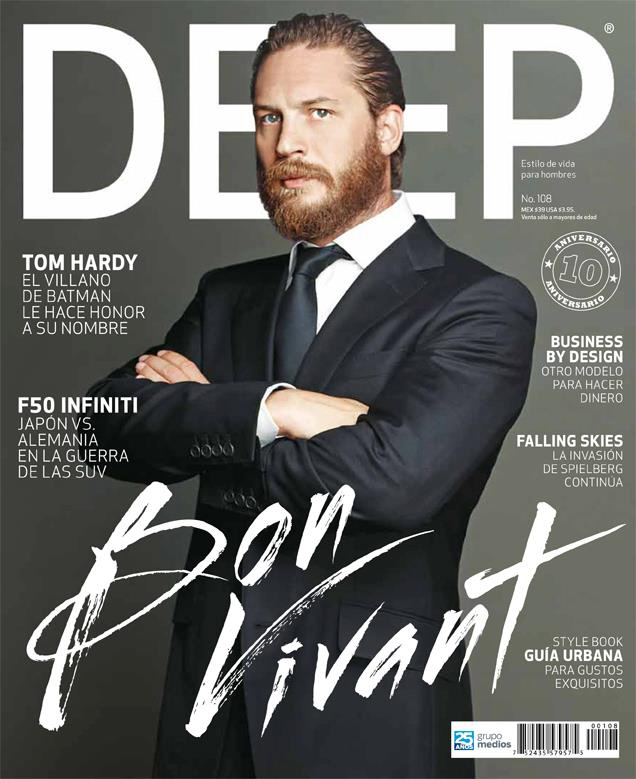 This is just to bring you some joy on this very pleasant Canada Day: Tom Hardy. Forever and always. Tom covers the August issue of something called "Deep Magazine" – I'm gathering that it's a Spanish-language publication (I'm a genius!!!), perhaps South American? I can't really find any interview excerpts… which is fine. I love Tom Hardy, I would hit it so hard, but I don't NEED to read his interviews, you know? I can make do with the photos.
But in case you were interested in reading something from Tom, he gave a recent interview with SFX Mag, and he discussed The Dark Knight Rises (obviously), Christopher Nolan and special effects. Some highlights:
Working with Nolan: "A lot of directors in the world today attempt to bring character and spectacle together, and fail. And Chris is in the position where he's a general among leading players who vie for that position of director…not just a huge spectacle, pushing and pioneering with visual effects ect, but also on a simple "warts and all" level, which is, for me, my bread-and-butter, which character analysis, armchair psychology, and showing people the terror in relationships. And he's incredibly successful as well. He's got lots and lots of money to do it, which is also a huge draw because there certain things you can achieve with that money that lesser talent would splurge up the wall in a away that wouldn't be anywhere near as exciting as what Chris does."

Tom likes that Nolan doesn't just do CGI: "For example, CGI over visual effects. He'll prefer to build something as opposed to have it painted on a notepad. And the steely resolve and scrupulous effort he has to get things done properly is incredibly exciting, because you attract people who want to challenge themselves. I feel really grateful to be part of it, part of the Nolan team, because I know that everyone n that floor will be ready at some level to challenge themselves to do something they haven't done before. Very rarely do you meet someone on the set who is lazy."
I get a little bit tired of everyone kissing Nolan's ass. I mean… yes, he's a genius, and yes, he deserves more awards than he actually gets. But Nolan is an incredibly dark and violent director and while all of his films are technically brilliant, I think he uses darkness and violence to get out of his films' plot holes and lack of storytelling. That being said, I can't wait to see The Dark Knight Rises and I'm assuming that it will make all of the money FOREVER.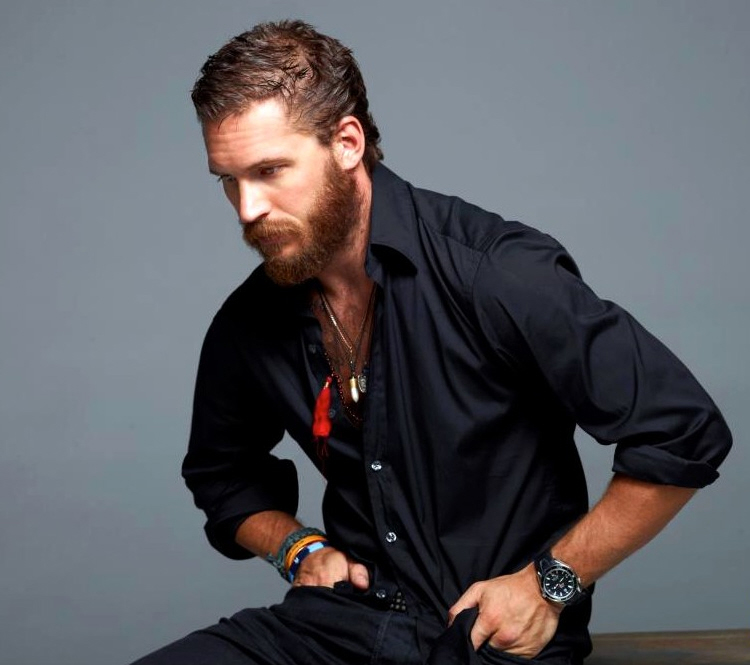 Also, guess who was the last cover boy for Deep Mag? Oh, how did I never see this cover? My lovely Fassbender in the same post as my lovely Hardy. *sigh*
Photos courtesy of Deep Mag.

Written by Kaiser

Posted in Tom Hardy

- Mariah Carey lip synced on American Idol [CDAN]
- Colin Firth is looking good [Lainey Gossip]
- Internet celebrity charged with murder! [D-Listed]
- What is Paz Vega wearing? [Go Fug Yourself]
- New bachelors on The Bachelorette [Reality Tea]
- Goodbye to The Office [Pajiba]
- Bachelor Sean's fiance cheats on him [Evil Beet]
- Britney Spears out with her man [Popsugar]
- Nina Dobrev works it [Popoholic]
- Cindy Crawford needs to lay off the 'tox [Celebslam]
- Who said it: Carrie Bradshaw or The Dalai Lama? [Buzzfeed]
41 Responses to "Tom Hardy is furry, gorgeous in Deep Mag: would you hit it?"