NBC News Pres on Ann Curry "she had played at the highest level she could" Harsh?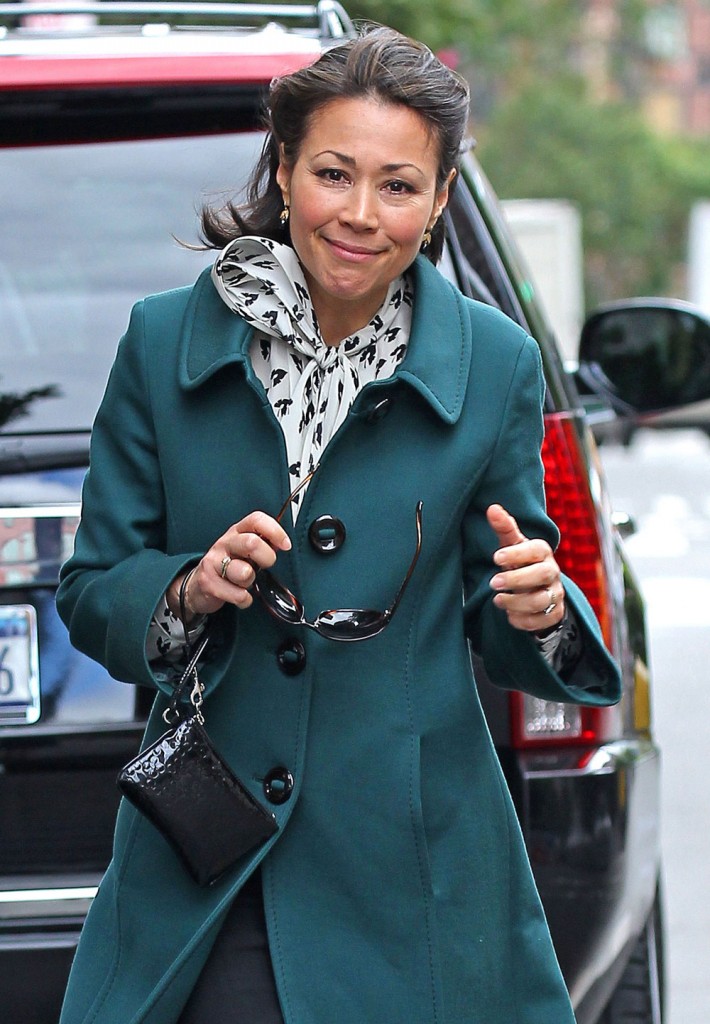 It didn't occur to me until over the weekend that I had covered Meredith Vieira's departure from The Today Show last year and that they threw her a party to end all parties, complete with a flash mob singing and dancing in the streets. I wrote that they had an "insane amount of clips and tributes to Meredith," and they did. Meredith was with the show for about five years and she left on her own accord to spend more time with her family. She was loved by viewers and producers alike, ratings were high, and she went out on a high note.
When Ann Curry announced her "new role" on NBC last week they just sat her on a couch and let her break down crying while she broke the news herself. Ann's co-workers provided some anecdotes about her best moments on the show, but they didn't even bother to make a clip montage for her that I saw. That's the least they could have done for her.
Well Ann was replaced by Savannah Guthrie the next day. Ann is now off to work for NBC in California, where she'll focus on the hard news stories she seems to prefer. NBC President Steve Capus gave some quotes to The Hollywood Reporter about the switch over. He praised Savannah and seemed to mildly diss Ann. Kaiser thinks that Capus was trying to phrase things very carefully, and I agree. You can tell that he was saying Ann didn't perform at the level they were expecting of her, and thems the breaks. Is that harsh or just the reality in the business? Here's more:
On Savannah Guthrie taking over as co-anchor for The Today Show
"She really distinguished herself during the time she was at the White House. I think we have thrown our weight behind someone who is a serious journalist, who is very smart, but not just book smart. She has the ability to communicate clearly and in an approachable manner.

"Someone around here likened her to Mary Tyler Moore, which I thought was kind of funny. She's completely endearing. She's an ultimate team player."

On who leaked the story that Ann was out
"You can go crazy trying to figure out where the leaks come from. It's like punching at ghosts. At the end of the day, we know the real story of this news division. Often the leak that we're asked to respond to is completely off base. Yet, if we comment on it, suddenly it becomes a story."

On Ann's departure
"Ann wears her emotions on her sleeve, and that's what she was doing [Thursday], but I think people heard the message loud and clear that she's continuing her relationship with NBC News."

On how Ann wasn't into her job
"I think it was not where her real passion was. In her heart of hearts, I think she would admit that. I think her real passion is built around reporting on international stories. It's tough to convey a sincere interest in something if you don't possess it. We live in a HD world. Dan Rather used to say the camera never blinks. Well, this is an HD world now, and the camera picks up everything. And you could tell with her, you can tell with any anchor, whether they're into it or not. And I think we've now come up with a role that will play to her strengths."

On Ann's performance
"We gave her a year to prove herself, and ultimately we came to the conclusion that she had played at the highest level she could. When you're in the major leagues of our profession, you've got to continue to be at peak performance in order to stay there."

"But my belief is a year from now when Ann has a shelf full of new awards for her journalistic work, she's going to recognize that this is a real opportunity for the next phase of her career to go in a direction that suits her strengths. That's what we want for her, and that's what she wants."
[From The Hollywood Reporter via Jezebel]
In regard to what Ann wants, she just told Ladies Home Journal that she wanted to stay on The Today Show for at least another five years. She'd been there in some capacity for 15 years up to this point. She wanted that job, it was NBC and Matt Lauer who wanted her out. I'm not saying she should have kept it, I thought that she was a lousy interviewer for the most part and I generally find her humorless. I do think NBC did her wrong by not giving her at least a half-hearted send off. And now her boss is basically saying that she couldn't do her job. It just seems harsh to me, and like they could have better acknowledged her contribution to the show. Ann deserved better than she got.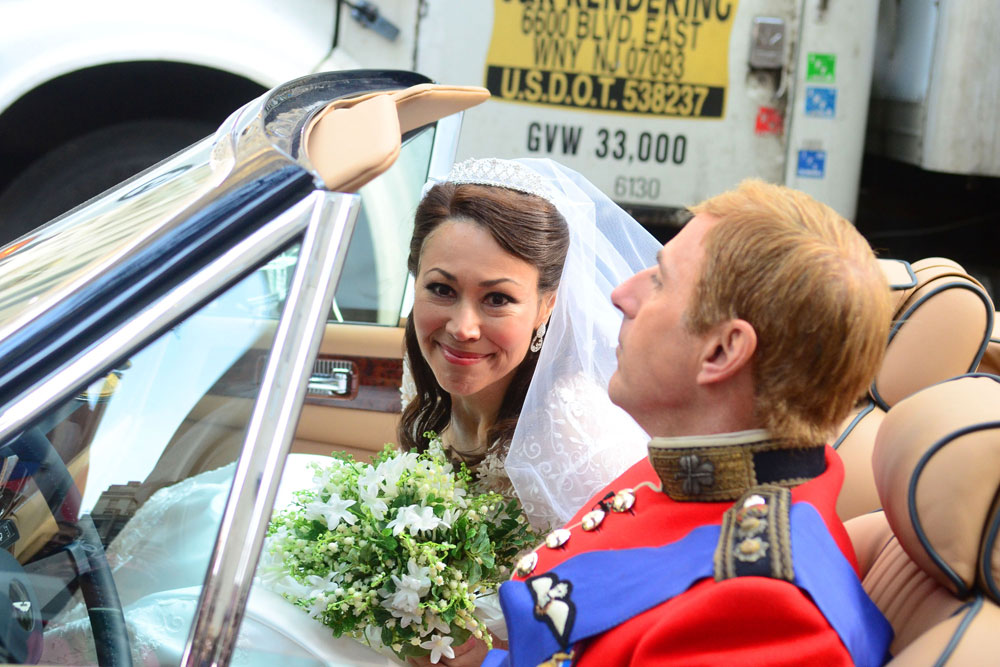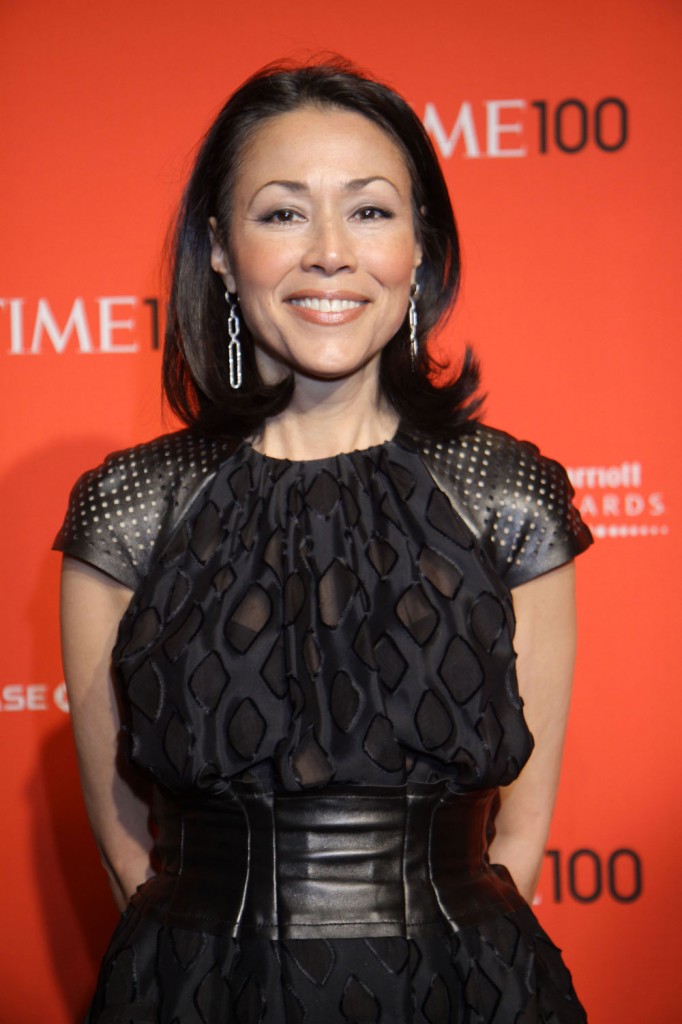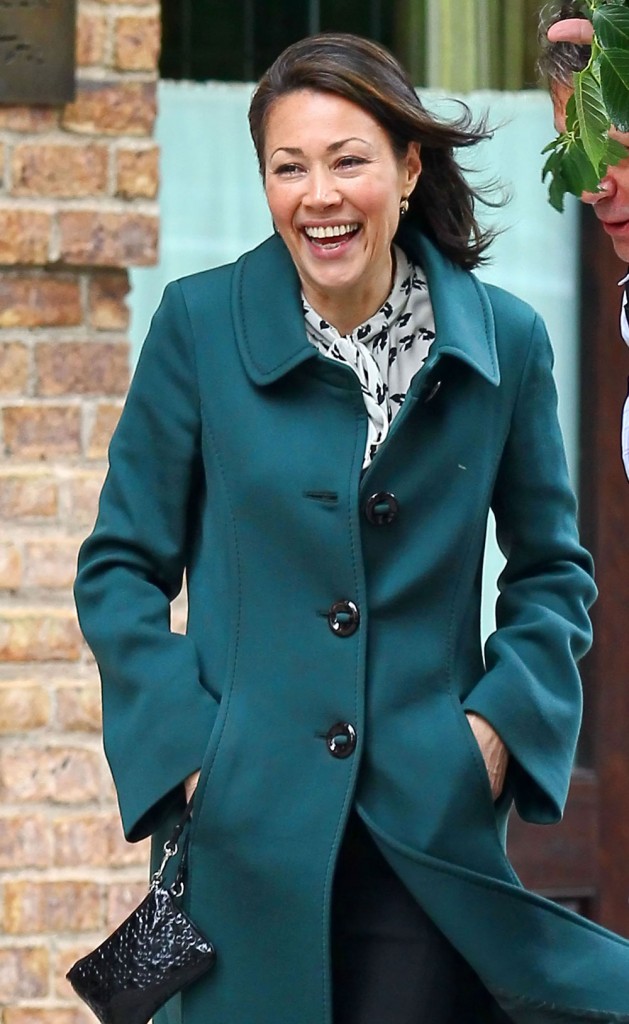 Candids of Ann are from 6-26-12 credit: Teach/FameFlynet Pictures. She's also shown on 4-24-12 at the Time Gala and on Halloween 2011. Credit: WENN.com
Written by Celebitchy

Posted in Ann Curry, Careers, Matt Lauer

- Zach Galifianakis is awesome [Buzzfeed]
- Prince at the Billboard Music Awards [D-Listed]
- Bieber's Billboard look [Go Fug Yourself]
- Married to Medicine recap [Reality Tea]
- Celebrity first marriages [Pajiba]
- The last Mad Men baffled a lot of people [Lainey]
- Karolina Kurkova's crazy hot dress [Moe Jackson]
- Jennifer Garner on set [Popsugar]
- Kitten vs. Lizard [CDAN]
- Doetzen Kroes' great butt [Celebslam]
- Shameless star Jeremy Allen White [OMG Blog]
- RIP Ray Manzarek [Bossip]
66 Responses to "NBC News Pres on Ann Curry "she had played at the highest level she could" Harsh?"