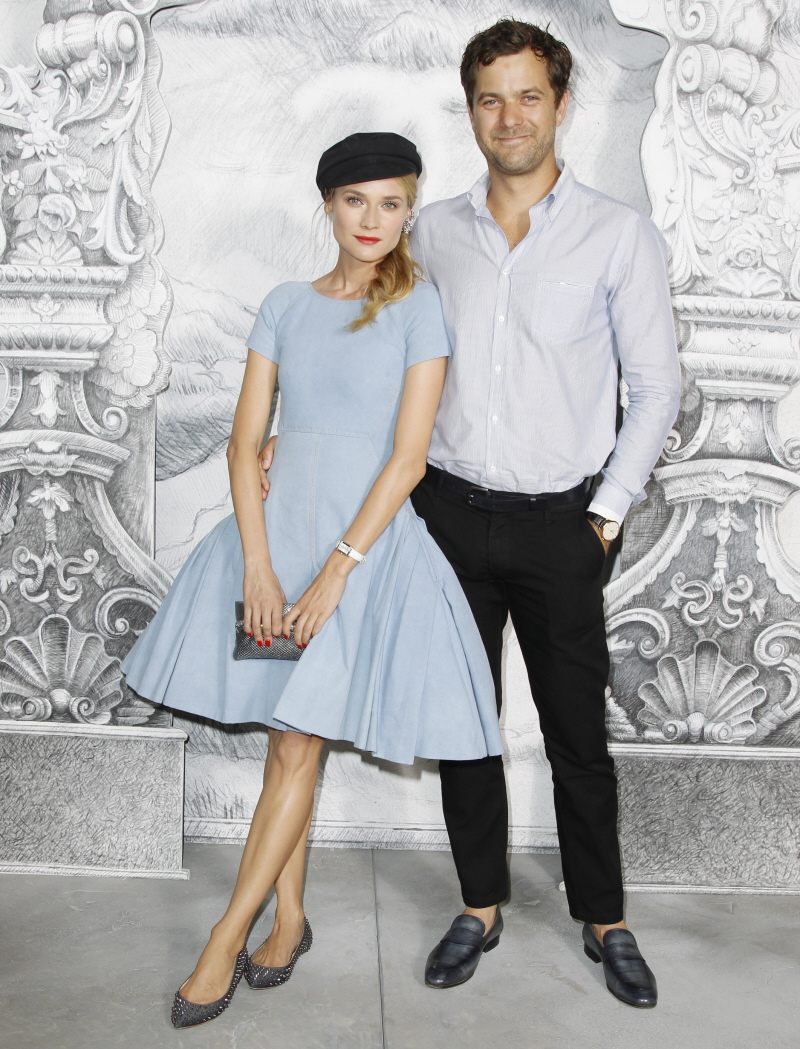 Coming off of yesterday's "controversial" Diane Kruger post, this one shouldn't incite too much emotion. Diane and her lover Joshua Jackson were in Paris for the Chanel show yesterday – and dear God, were they adorable. They're like dolls. She's a German Barbie and he's sort of like… Canadian Ken. She plays with Josh like he's a doll too – look at the way he's styled!! That's all Diane, you know it is. She was like, "Darling, this is what you need to wear. Loafers, no socks. Shave. Look goofy and sweet." No, she never has to tell him "Look goofy and sweet." He ALWAYS looks like that. I do love them together. I love that he's totally fine with Diane styling him like a doll. But dear God, I really dislike the no-socks-with-fancy-loafers look on heterosexual men. As for Diane… the beret is cute. I would imagine that Karl Lagerfeld styled her.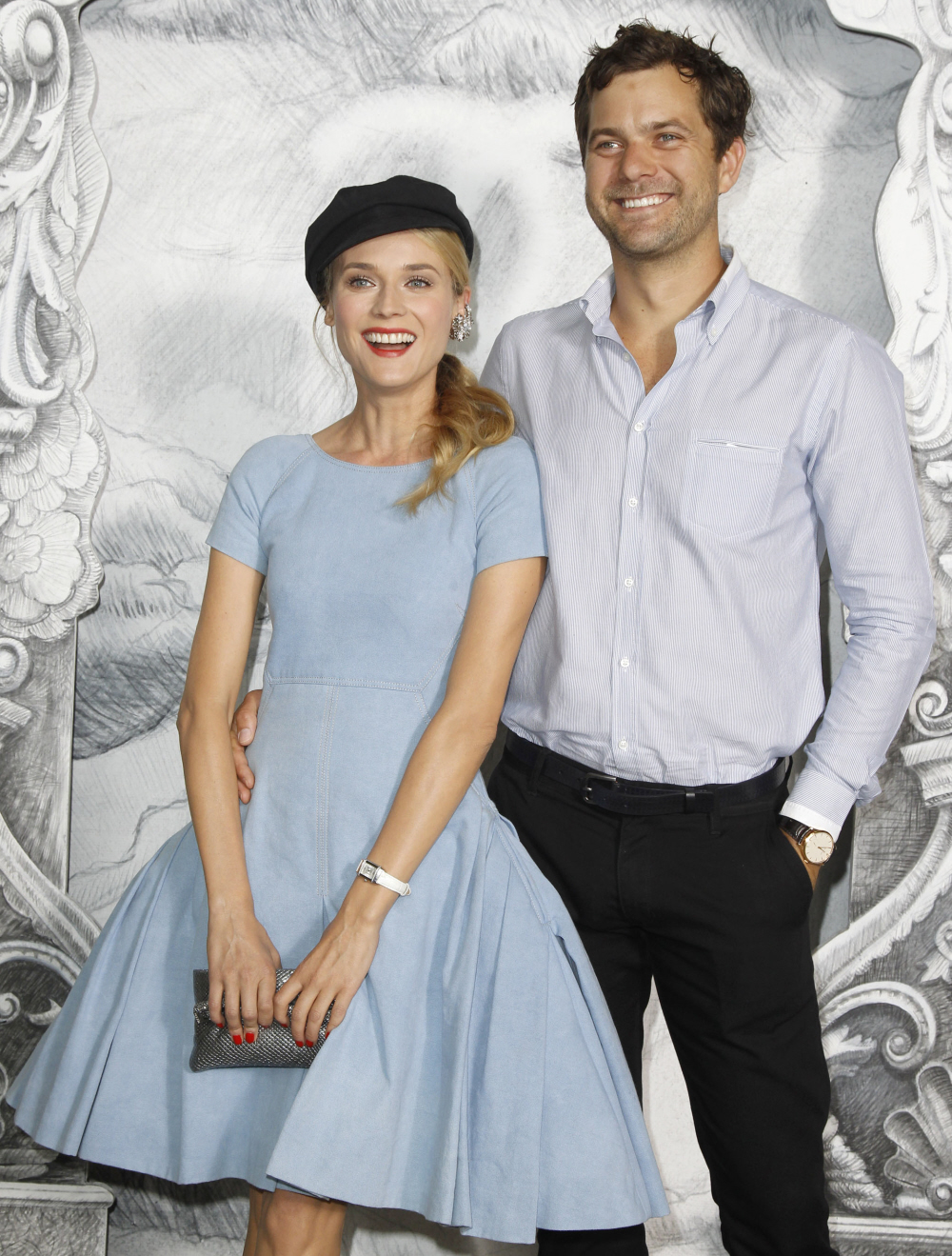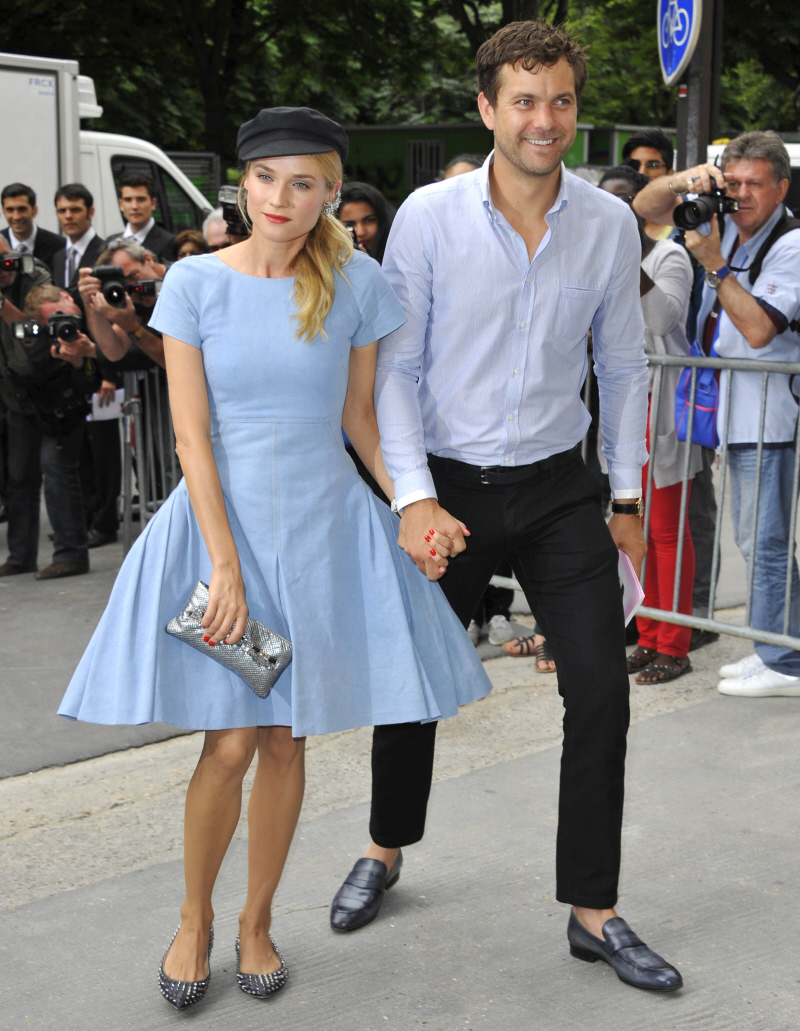 More photos from the Chanel show… Milla Jovovich in a cute Chanel suit. This is actually my favorite look of the whole fashion event. I just wish she was standing up straight.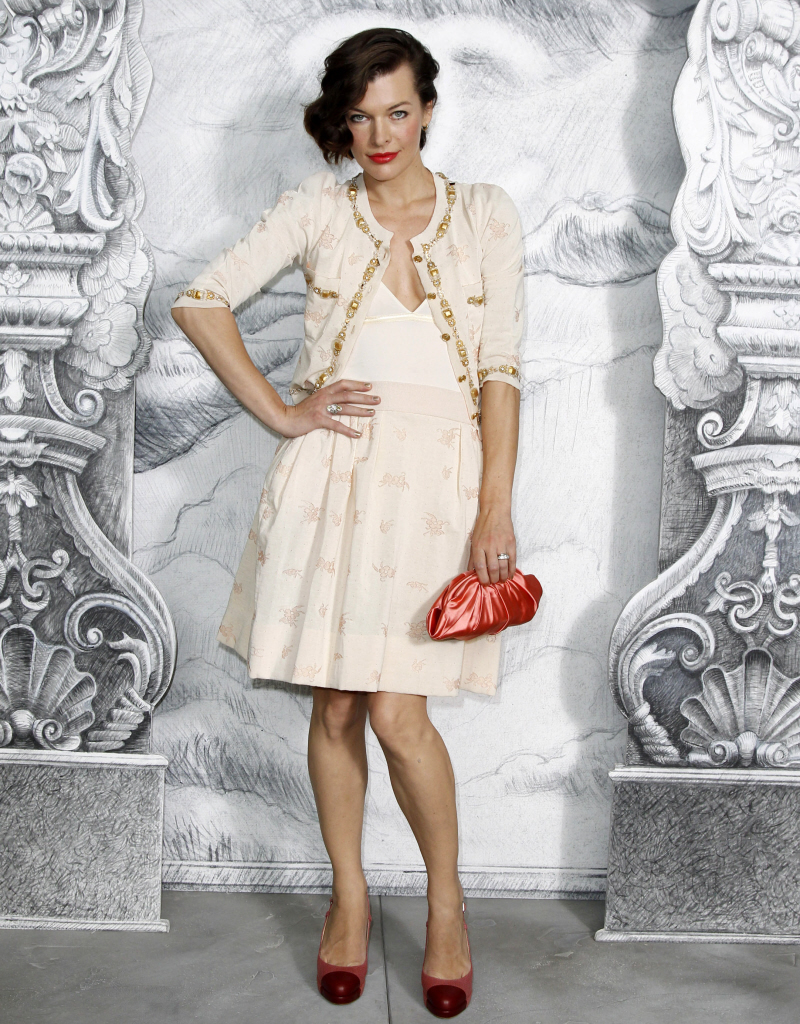 Sofia Coppola looks incredibly chic here.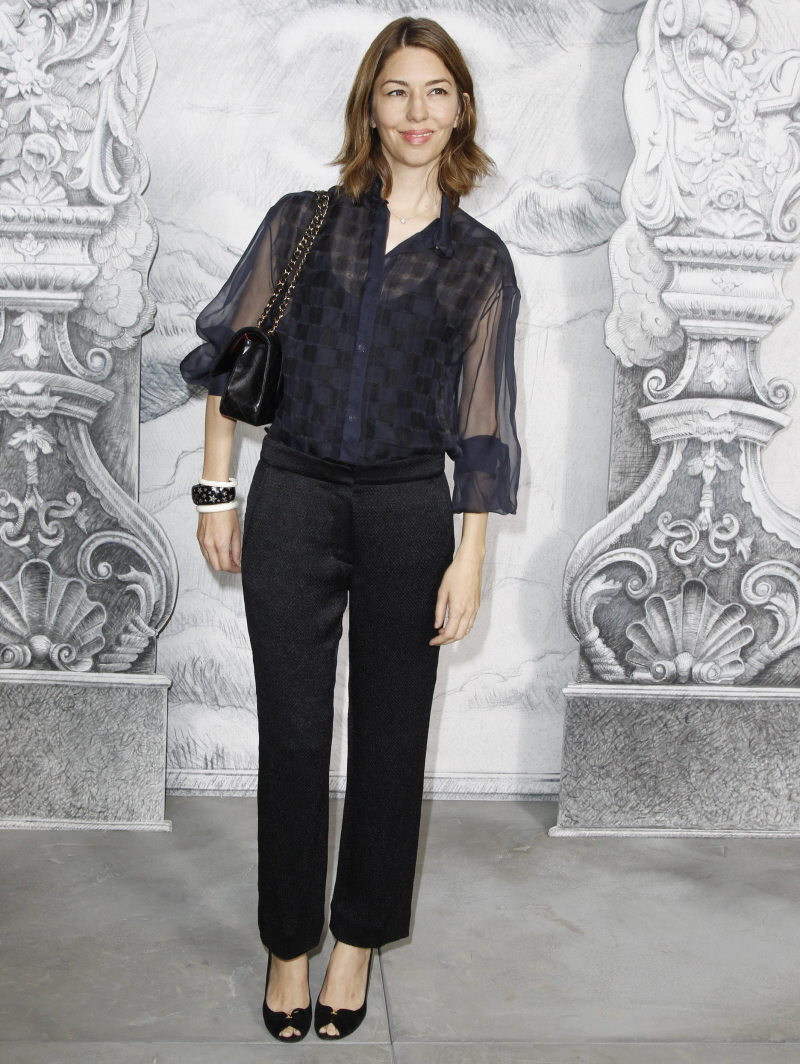 We get it, Michael Pitt. You are SO COMPLICATED AND HARDCORE.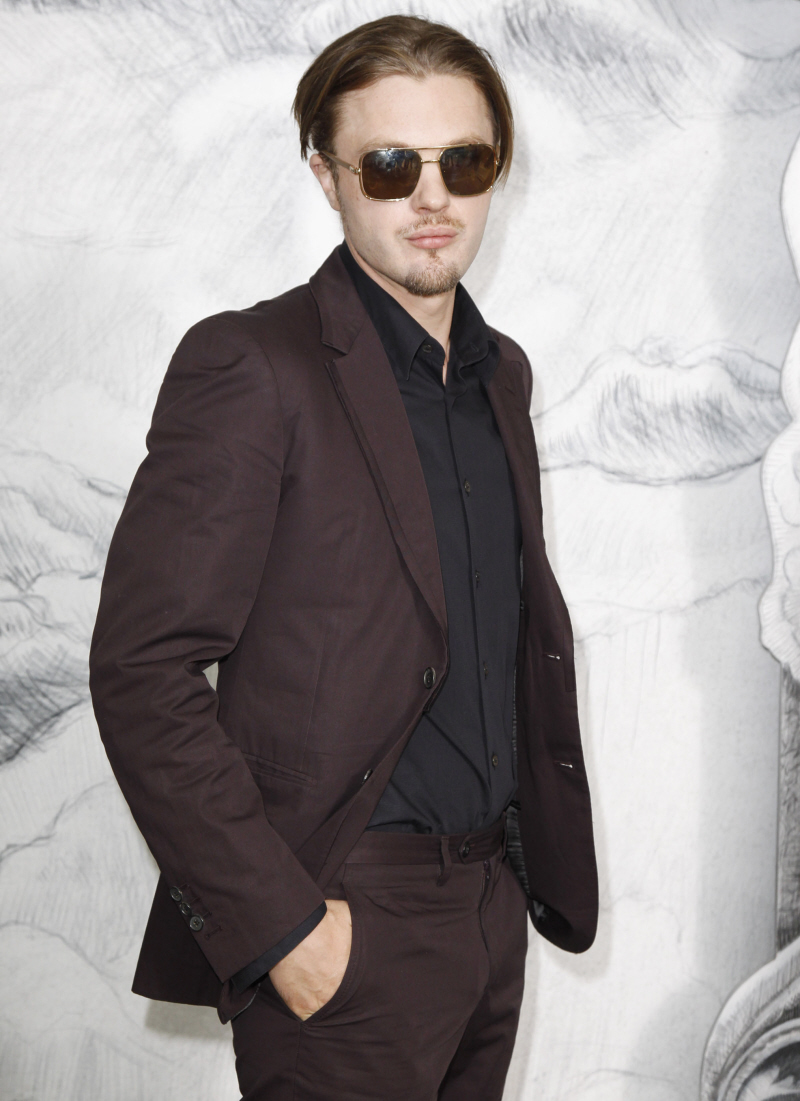 The rare Alexa Chung photo where she doesn't look so wonk-eyed. I think she might have gained one pound too.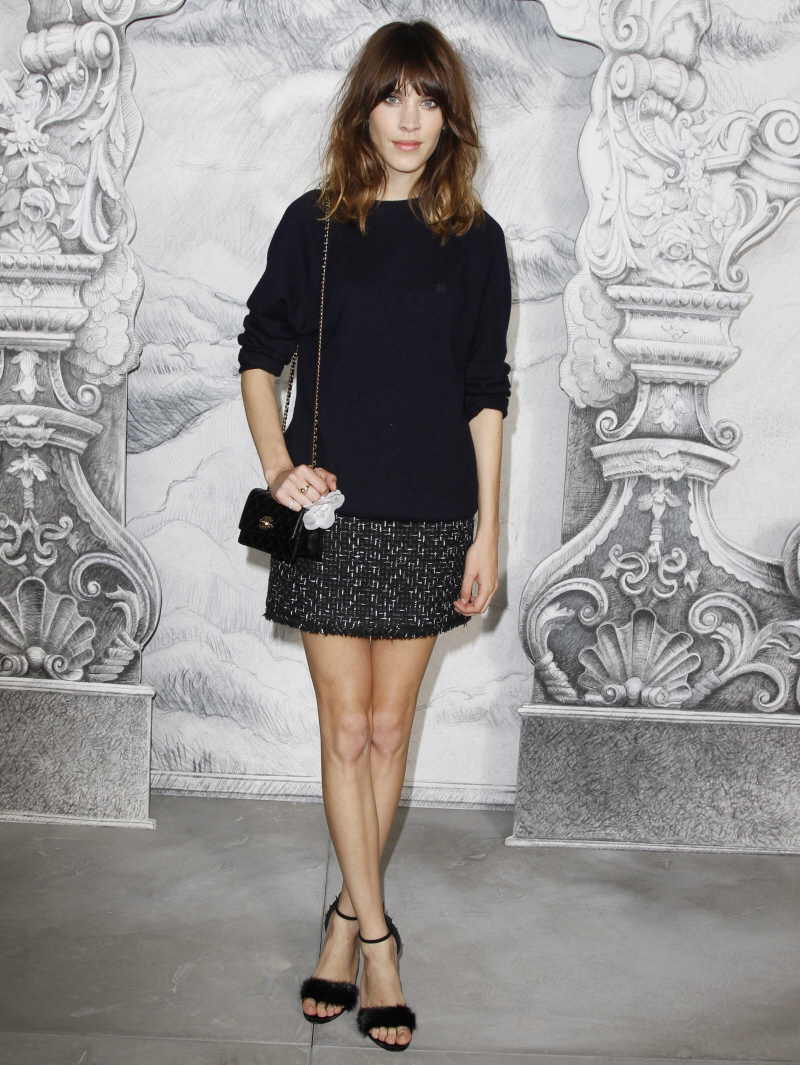 Take a moment and just imagine what your life would be like if these two were your parents. OMG. PS… Look at Karl's booties!!!!!!!!!!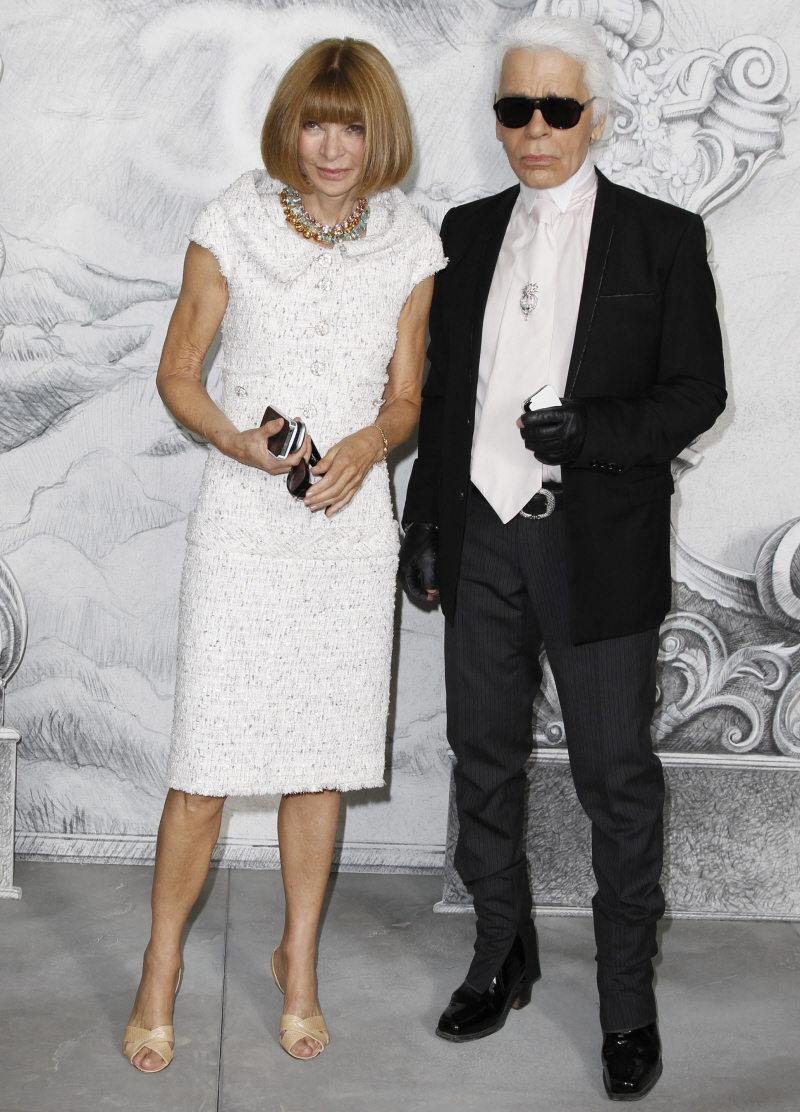 Photos courtesy of Fame/Flynet.