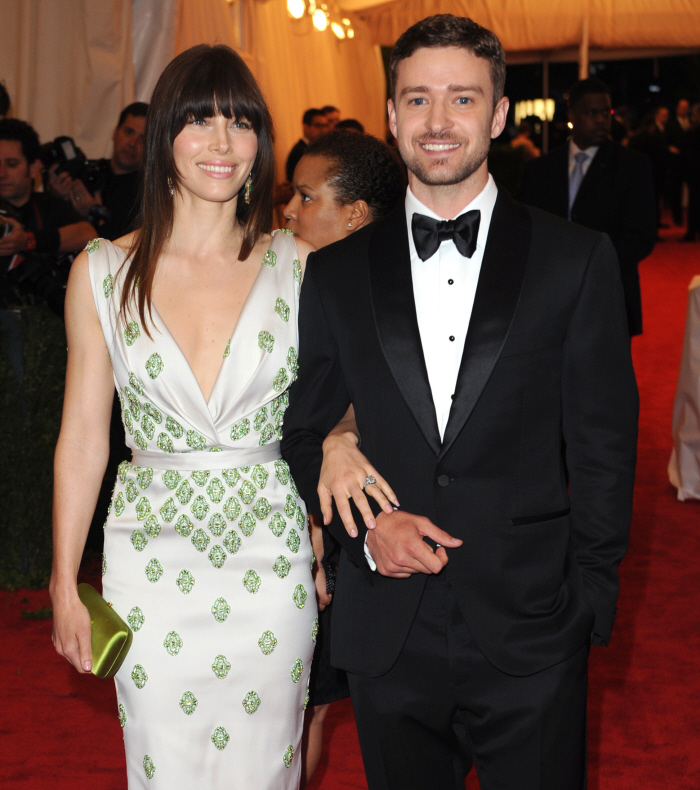 My vote for "Most Depressing Couple of 2012" goes to Justin Timberlake and Jessica Biel. Yes, Tom Cruise and Katie Holmes were in contention, but I always come back to Biel and JT. Mostly because they're both so oblivious, and both of them are walking into their marriage for the worst reasons ever. I guess JT is going into the marriage hoping that Jessica will finally STFU and let him do whatever he needs to do with whoever he wants. Jessica is going into the marriage because she really doesn't have anything else going on, and she thinks maybe becoming Mrs. Timberlake will help her career. She certainly doesn't sound like a soon-to-be bride looking forward to a wedding. At all. The tabloids have regaled us with stories about JT's pre-nuptial douche-tastic behavior (like, refusing to give up his "bachelor pad"), and the subtext of every story is "Justin can get away with anything now because all he has to do is threaten to pull out of the wedding, or just buy Jessica some jewelry and she stops cramping his style."
So, with the wedding full speed ahead for all of the wrong reasons, it would take something truly horrible to derail it, right? How about if JT has an on-set affair with a lovely English costar? Biel only has a problem with it because it might change the wedding plans!
Jittery Jessica Biel jetted to Justin Timberlake's movie set – just to keep tabs on her fiancé! Biel flew to JT's side because she fears another woman will try to steal him away before their wedding, say sources.

"Jessica worries because Justin is such a flirt," a source told The Enquirer. "So she flew to Puerto Rico where he's filming 'Runner, Runner' just to keep an eye on him. Justin is a charmer who can't help but attract stunning girls. While Jessica thinks he'll behave himself, she finds it hard to trust other women with him."

Adding to the temptation, Justin's co-star is British beauty Gemma Arterton! "Gemma is a brunette, and Jessica knows she's Justin's type," added the source. "She told Justin she was joining him because she hates being away from him, and that's true. But deep down she also feels that she needs to keep tabs on him before their big day. She doesn't want her dream wedding ruined!"
[From The Enquirer, print edition]
Gemma is married, isn't she? Yes, she is. Plus, she seems like a smart girl – too smart to get involved with JT. But I do believe that Jessica is worried about Justin's "flirting". God knows, he's probably banged half of the female extras thus far. But it bugs me that Jessica isn't thinking, "OMG, he might cheat on me and our relationship will never cover because I'll never be able to trust him again." She's thinking, "OMG he might cheat on me and people might find out and then how can we have this huge wedding spectacle, and what if he breaks up with me after I find out about his affair?"
Interesting sidenote: Runner, Runner also stars Ben Affleck. Ben's wife, Jennifer Garner, and Jessica are super-close. Garner is also coming to Puerto Rico (with the kids) to spend time with Ben – and probably to keep an eye on him too. I wonder what advice Garner gives Biel?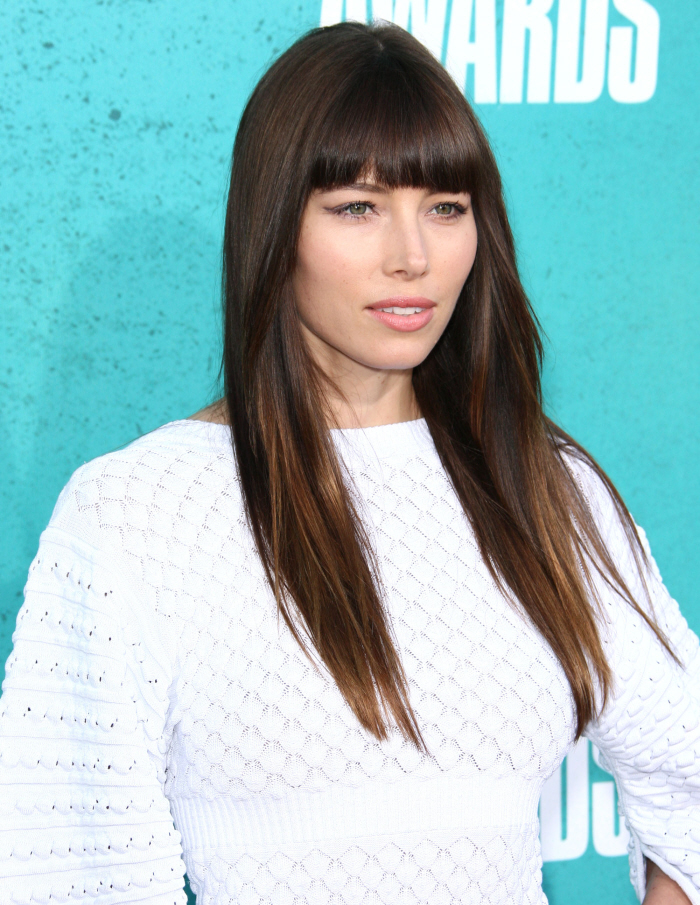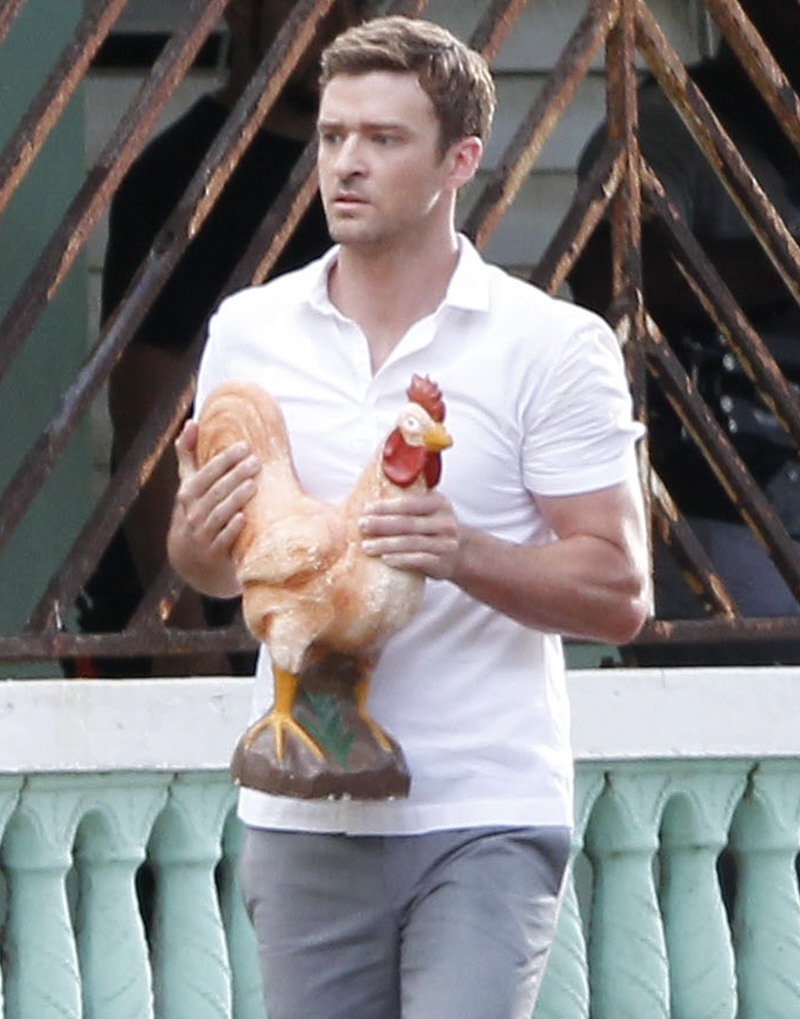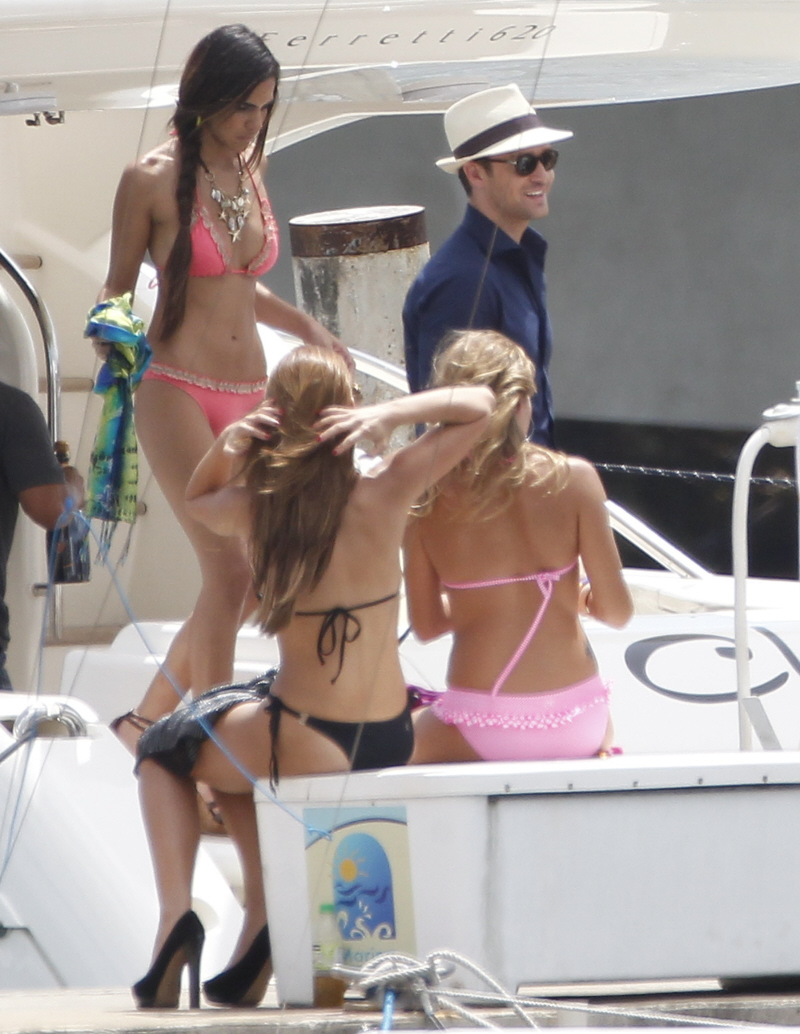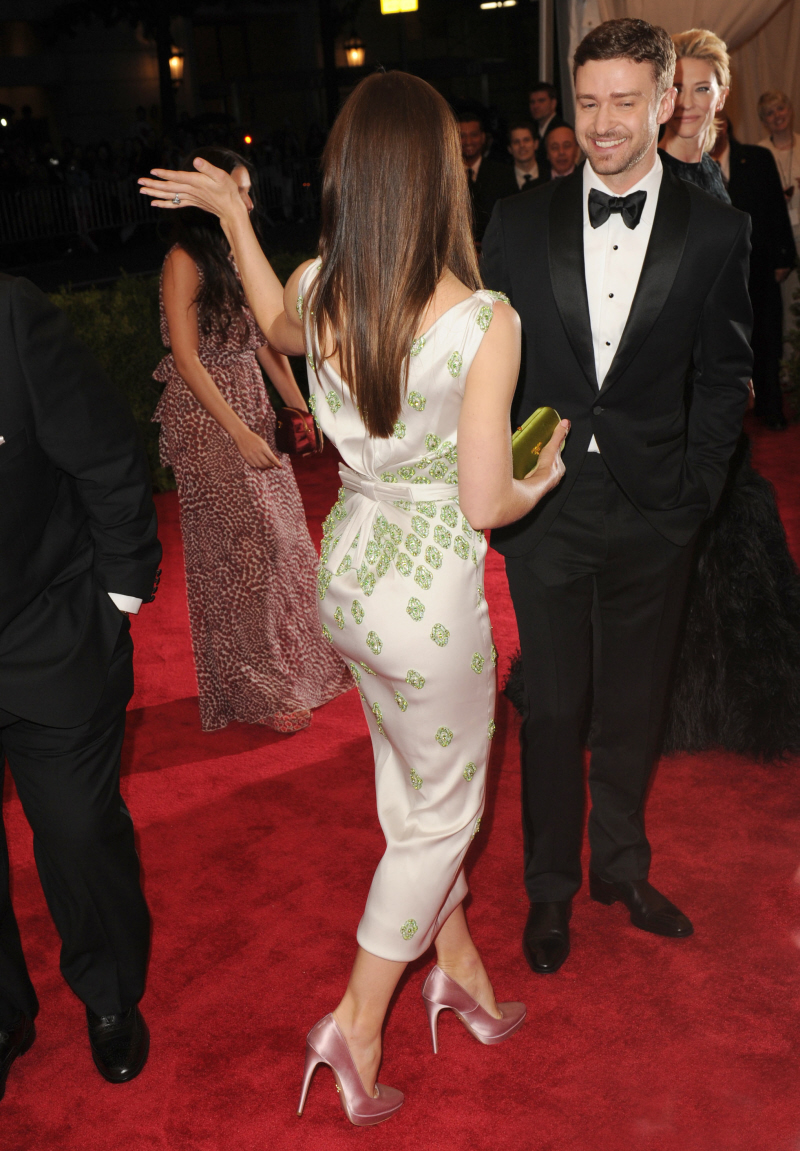 Photos courtesy of Fame/Flynet and WENN.