Nate Naylor is jealous of Jared Leto's flirtations with Scarlett Johansson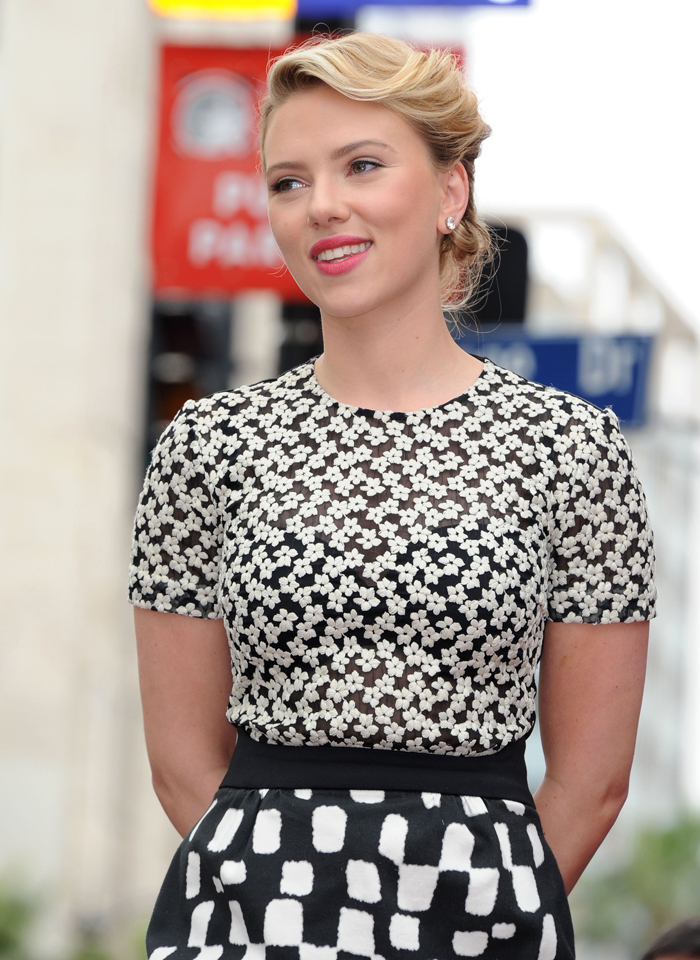 Does anyone remember when Scarlett Johansson and Jared Leto dated way back when? I think it was the early 2000s, and a story in this week's Star pinpoints the fleeting romance as going down in 2004. Well it's been several romances later for both of them, and now Scarlett is dating Nate Naylor, the most beautiful man in the universe. There's a bit of trouble brewing, however, for Jared Leto has allegedly been texting up a storm in the direction of Scarlett, who is (also allegedly) the only girl who ever dumped him. He supposedly wants a second chance, and Scarlett isn't exactly discouraging his advances.
Of course, this is all happening over the phone, and Scarlett and Jared haven't seen each other in years. All the same, Morrissey Jr. is reportedly steaming over the situation. Because any red-blooded guy would be totally jealous of a guy who dresses like the hipster Pete Doherty while attending Coachella, right? Here's Star's take on the matter: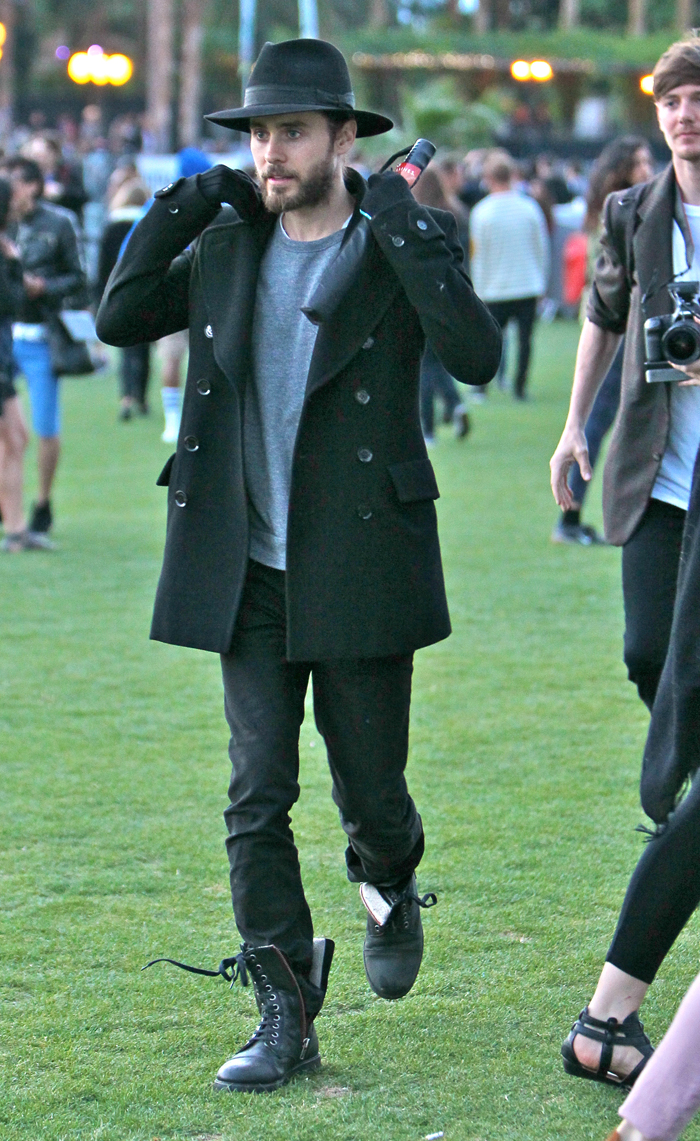 Scarlett Johansson's boyfriend, Nate Naylor, may be the envy of men everywhere, but when you're dating an A-list girl, every man's a rival. And, according to a source, Nate's biggest nemesis is none other than pretty-boy Jared Leto.

"Nate is especially threatened by Jared," says a friend. "He jokes that the only girl he knows who is prettier than Jared Leto is Scarlett.

"Nate's jealousy is firmly rooted in the wild fling Jared and ScarJo had back in 2004. Since then, Jared has torn through a bevy of beauties, but he never got over Scarlett.

"Jared still holds out hope that they might get back together again," says the source. "She was the only girl to ever break his heart, and he still talks about her all the time."

Scarlett, 27, is reportedly "flattered" by Jared's enduring affection, and it's become a source of tension. "One time she even took a caled from Jared during one of their romantic dinners," says the friend. "It turned into a big fight." At press time, an even bigger confrontation was looming.

Sparks were about to fly on June 29, when Scarlett — who hasn't seen her old amour in years — was scheduled to attend a star-studded fund-raiser for President Obama that Jared, 40, was throwing at Chateau Marmont in L.A. "She's all stressed out about what she's going to wear, which is so not like her," a friend said before the event. "This was a red flag to Nate."

Nate, of course, was planning toa ttend and keep "a close eye on things" — and he's ripe for a showdown. "Nate is ready to explode," said the friend. "There's only so much a man can take.
[From Star, print edition, July 15, 2012]
Ha. I certainly doubt that Nate is "ready to explode" after he failed to even react when some dude harrassed ScarJo at a nightclub. More like Nate is just ready to crack open a beer and pretend like nothing is happening. Perhaps he's mildly annoyed, but Nate's probably safe with ScarJo staying with him for the time being. She seems like she's tired of dating famous douchebags and is enjoying dating a non-famous douchebag for once. A lower maintenance douchebag, if you will.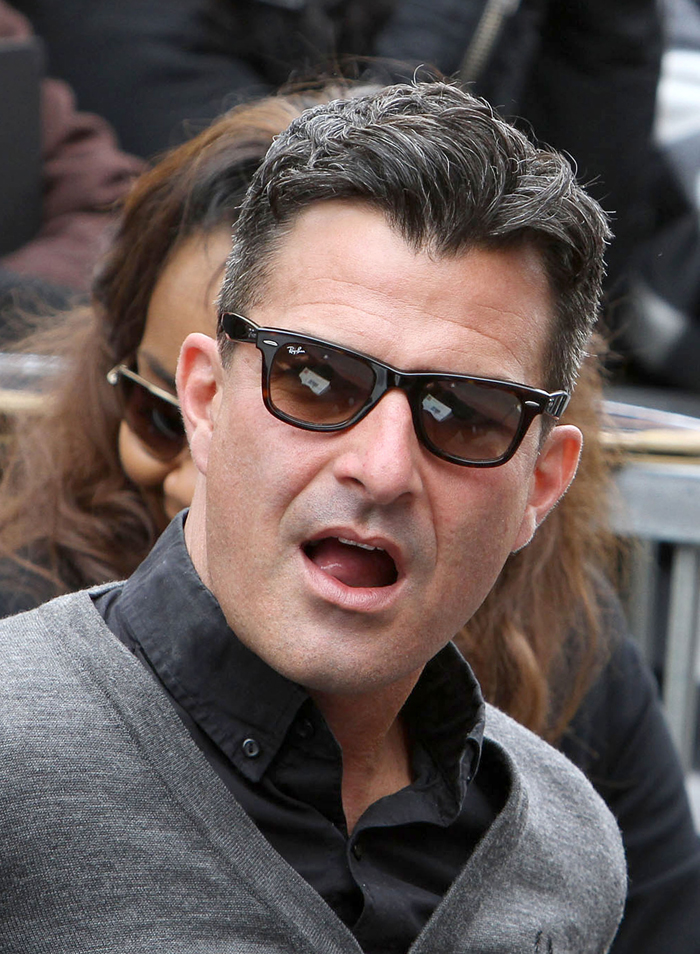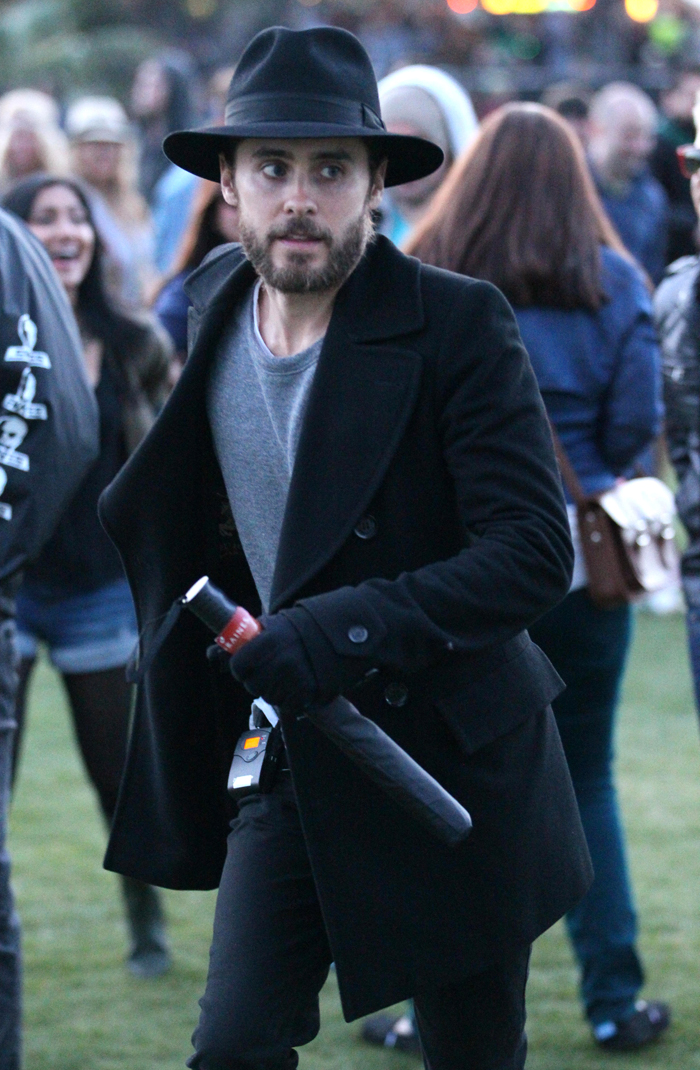 Photos courtesy of Fame/Flynet and WENN
Written by Bedhead

Posted in Jared Leto, Nate Naylor, Scarlett Johansson

- Mariah Carey lip synced on American Idol [CDAN]
- Colin Firth is looking good [Lainey Gossip]
- Internet celebrity charged with murder! [D-Listed]
- What is Paz Vega wearing? [Go Fug Yourself]
- New bachelors on The Bachelorette [Reality Tea]
- Goodbye to The Office [Pajiba]
- Bachelor Sean's fiance cheats on him [Evil Beet]
- Britney Spears out with her man [Popsugar]
- Nina Dobrev works it [Popoholic]
- Cindy Crawford needs to lay off the 'tox [Celebslam]
- Who said it: Carrie Bradshaw or The Dalai Lama? [Buzzfeed]
29 Responses to "Nate Naylor is jealous of Jared Leto's flirtations with Scarlett Johansson"